5414-gulf-drive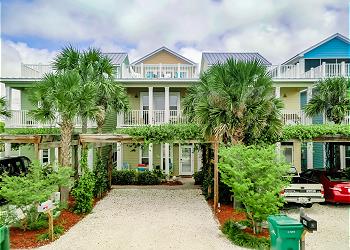 5414 Gulf Drive
https://rent-pcb.com/vacation-rentals/properties/5414-gulf-drive/
5414 Gulf Drive | Panama City Beach Vacation Rental
YOU MUST BE 25 YEARS OF AGE OR OLDER TO RENT THIS UNIT!

***The maximum amount of adults is 9 and families up to 12 people. ***

This luxurious beach house has a private heated pool. If you would like the pool heated the cost is $50 per night to heat the pool, plus applicable taxes. Only applicable on a 3 night minimum.

This Gulf Drive home has a private pool, large kitchen with upgraded stainless steel appliances, Keurig Coffee Maker, eat-in dining area with breakfast bar, ceramic tiled living room with full size washer and dryer, 60" flat screen TV on 1st floor, 3.5 bathrooms, and large 3rd floor bonus room with large flat screen TV, wet bar, mini fridge, 1/2 bath, 1 Queen Bunk bed & Queen sleeper sofa.

There is a first floor bedroom and two bedrooms on the second floor. The master bedroom is located on the second floor and has a private balcony and large bathroom with Jacuzzi bathtub. The other bedroom on the second floor has a private bathroom. The Large 3rd floor bonus room leads to the large 3rd floor deck. 3rd floor large deck for plenty of room for large groups and great views of the beach and Gulf.

The bonus room has lots of windows to enjoy the views from inside as well. This gorgeous beach home is a short walk to Schooners (The Last Local Beach Club) and St. Andrews State Park. St. Andrews Park has many activates for the water sports enthusiasts. Check out the Schooners and St. Andrews websites listed in our links area.

STRICT PET POLICY: Pet fee is $275.00, plus tax and non-refundable. No more than two dogs per stay. Each dog cannot weigh over 35 lbs. Dog(s) may not be left unattended in the yard for any reason. Must be crate trained and placed in crate when pet owner is away from Unit. ALL FECES must be picked up immediately. Anyone not complying with these rules may be asked to leave, without refund, and charged $500.00. Any damages to the unit caused by pet are not covered and are expected to be covered by pet owner.

There is limited assistance for check-ins after 9:00pm.
Thank you for entering your review. The review will become available to the system shortly.
17
17
Overall Rating:
4.8235
4.8235
Great location but the house needs some maintenance
Rating:
1
4
5
We loved the house overall. The space, the amount of rooms and bathrooms, the loft/ playroom at the top, the pool, and distance from the beach was amazing!

I was a bit disappointed as this is a bit of a pricier option on the beach and the house seemed like it was in need of maintenance and general upkeep. There were gross pans that should've probably been thrown out, the toaster looked really gross, the vents looked like they hadn't been wiped down in idk how long which makes me believe the filters aren't changed frequently. Paint in the walls isn't a huge deal as it's a rental but you can just tell the whole place needed a little touch up. In addition the dishwasher stopped working while we were there.. although that stuff does just happens sometimes.

Other things missing were floor mats ( I was afraid me or one of my kids were going to fall many times), extra rags for dishes, pot holders, etc.

I will say we called the management company two times and both times they were very responsive. First time was a cleanliness issue and they sent their housekeeper within a few hours. Second time was more maintenance and they ended up calling the housekeeper again which I felt bad about.

I say all this to say we would def still come back to this townhome. The things needing to be fixed are easy to do. Our family ultimately had a great time at the beach and even plan on booking again next year.
Manager Response: 10/21/2021
Response from Forehand Rentals
Your review means a lot to us, thank you. We're thrilled that you had a wonderful experience! Also, thank you for letting us know what happened. Your feedback makes us better and we are going to make those improvements! We hope you book with Forehand Rentals again soon!
July vacation
Rating:
1
5
5
We had a great week and loved the house and the location. The pool was a big hit, especially at night. We cook a lot at the beach rather than go, and the kitchen didn't have some basic needs for cooking, like mixing bowls and the skillets were very worn. It could use more utensils, like forks. But overall, we loved the house and would stay there again.
Manager Response: 09/07/2021
Response from Forehand Rentals
We're thrilled that you had a 5-star experience! It was a pleasure to serve you and hope you visit us again soon!
Great Location Across from the Beach
Rating:
1
5
5
Great spot, 200 steps to the Gulf in a quiet neighborhood in PCB. Short drive to restaurants and shopping, but a quiet area to relax and enjoy the 3rd floor views of the Gulf.
Great house!
Rating:
1
5
5
We rented this home for a bachelorette group and chose this location because of the proximity to the beach and local restaurants. The home was immaculate and well stocked. Our only complaints were that we couldn't figure out how to get the TV's to work and the pool was a little dirty. But overall, the group really enjoyed our stay.
Family beach vacation
Rating:
1
5
5
Loved the house it was perfect for our family of 12. The pool was small but kids loved it!! Short walk to beach from the house!! Love the 3rd floor balcony perfect views of beach. Can't wait till next year!!
Manager Response: 08/25/2020
Response from Forehand Rentals
Crystal, Thank you for your review! We are thrilled to hear that you and your family had a wonderful stay. We would love to host your next vacation. -Shannon
beautiful beach home rental
Rating:
1
5
5
The rental was in a great location, steps away from the beach. It was clean and all appliances were upgraded. view of the beach was just breath taking. the kids loved the short walk to the beach and enjoyed the pool. the adults loved the location, close to restaurants. it was overall amazing.
A Perfect Stay
Rating:
1
5
5
Our family had a perfect stay at this rental.The house was clean, well equipped, and close to the beach. We could not have asked for anything better! Thank you!
Manager Response: 07/26/2020
Response from Forehand Rentals
Sue, Thank you for your review! I am thrilled to hear that you and your family enjoyed your stay. Please come back and stay with us again. -Shannon
perfect beach house
Rating:
1
5
5
A 3 story house that was very well equipped and met all of our needs. From the gas grill on the pool deck to the sunset view on the 3rd floor deck, everything was included. Any issues were dealt with quickly and efficiently by the realty. I would highly recommend this beach house as we were very satisfied during our 2 month stay.
Wonderful location
Rating:
1
5
5
We enjoyed a fantastic Thanksgiving in the house on Gulf Drive. Short walk to the pure white sands and crystal blue water. Great short walk to Schooners too and we went there a couple of times. Fantastic views from the rooftop and we were blessed with sunny blue skies so made the most of it. Would definitely book again.
Manager Response: 12/27/2019
Response from Forehand Rentals
Davina, Thank you for your review. I am thrilled to hear that your Thanksgiving weekend went great! Please come and see us again!
2ND FAMILY BEACH TRIP
Rating:
1
5
5
This was our 2nd time this year renting this property. Both times have been without any issues! We enjoy the rental and look forward to returning next year!
Manager Response: 10/03/2019
Response from Forehand Rentals
Donna, Thank you for you review. We are so happy that you all were able to return and that you enjoyed your trip! Let us know when you are ready to plan your next trip, we would love to have you back again! -Shannon
Great beach home
Rating:
1
5
5
This was the perfect home and location plenty of room nice pool area
Manager Response: 09/11/2019
Response from Forehand Rentals
Thank you for your feedback and we are very pleased you enjoyed your stay.....
Great Vacation!
Rating:
1
5
5
We had a wonderful time and the house was awesome!
Manager Response: 08/12/2019
Response from Forehand Rentals
Thank you for taking time to post your comments.....
vacation
Rating:
1
5
5
This was our third year renting the house and, as usual, we had a great time.
Great House!
Rating:
1
5
5
We stayed in this beautiful house for 7 nights. It was perfect for me and my family. The kitchen was very well stocked. Thank you so much for opening up your home to us. The location is perfect. We look forward to spending another week here in the very near future.
Manager Response: 06/12/2019
Response from Forehand Rentals
We are glad you enjoyed your stay and look forward to having you back!
Great space and location; needs some TLC
Rating:
1
3
5
The house is location is great. A mile from the state park and you are right by the boardwalk to the beach. The house layout works well for everyone to have their own space. The family enjoyed the pool. It's small but works well for a family was heated. The kitchen is well stocked and has quality pots and pans.

The house does need some updates and a little love. The patio furniture is falling apart, the carpets are worn, vents are rusting, and the house could benefit from a deep clean and a fresh coat of paint. It doesn't look like things such as doors, scuffs on walls, etc. are not cleaned up regularly.

Overall, it's great for a celebration getaway but I would have expected it to have been in better shape for the cost.
Manager Response: 05/19/2019
Response from Forehand Rentals
We are glad you enjoyed your stay. We have since taken care of minor maintenance, scuffs on walls etc. The carpets are in satisfactory condition as can be seen by photos. We replaced the one patio chair.
Panama City Beach House Vacation
Rating:
1
5
5
House was great, and exactly as described in summary and pictures. Entire family enjoyed the house and location!
Great Trip!
Rating:
1
5
5
Upon arrival the house was clean and things were in order. The owner was attentive and communication for anything we may have needed was prompt. Overall had a great trip, thank you!
Your request has been sent. We look forward to meeting all your vacation needs!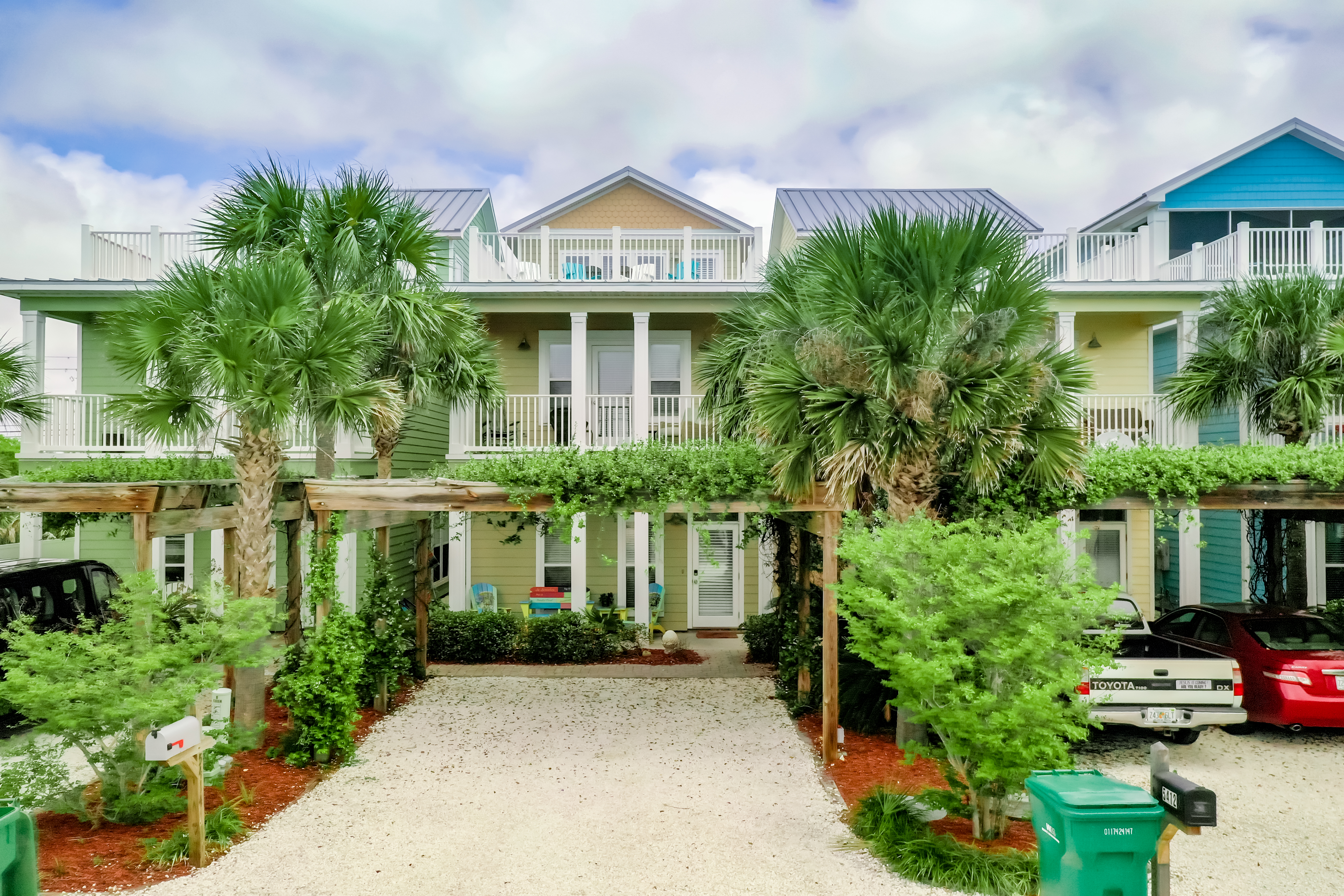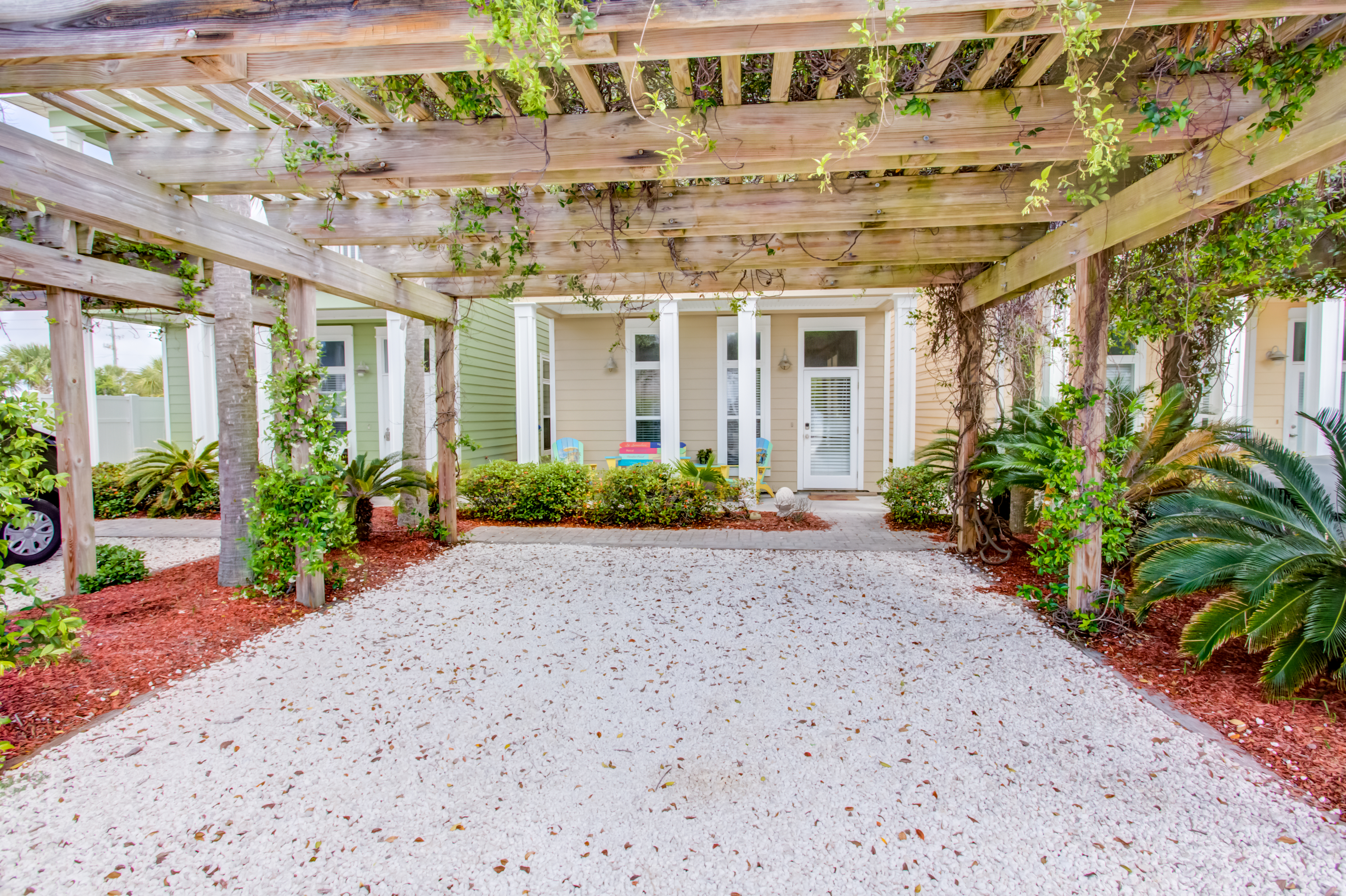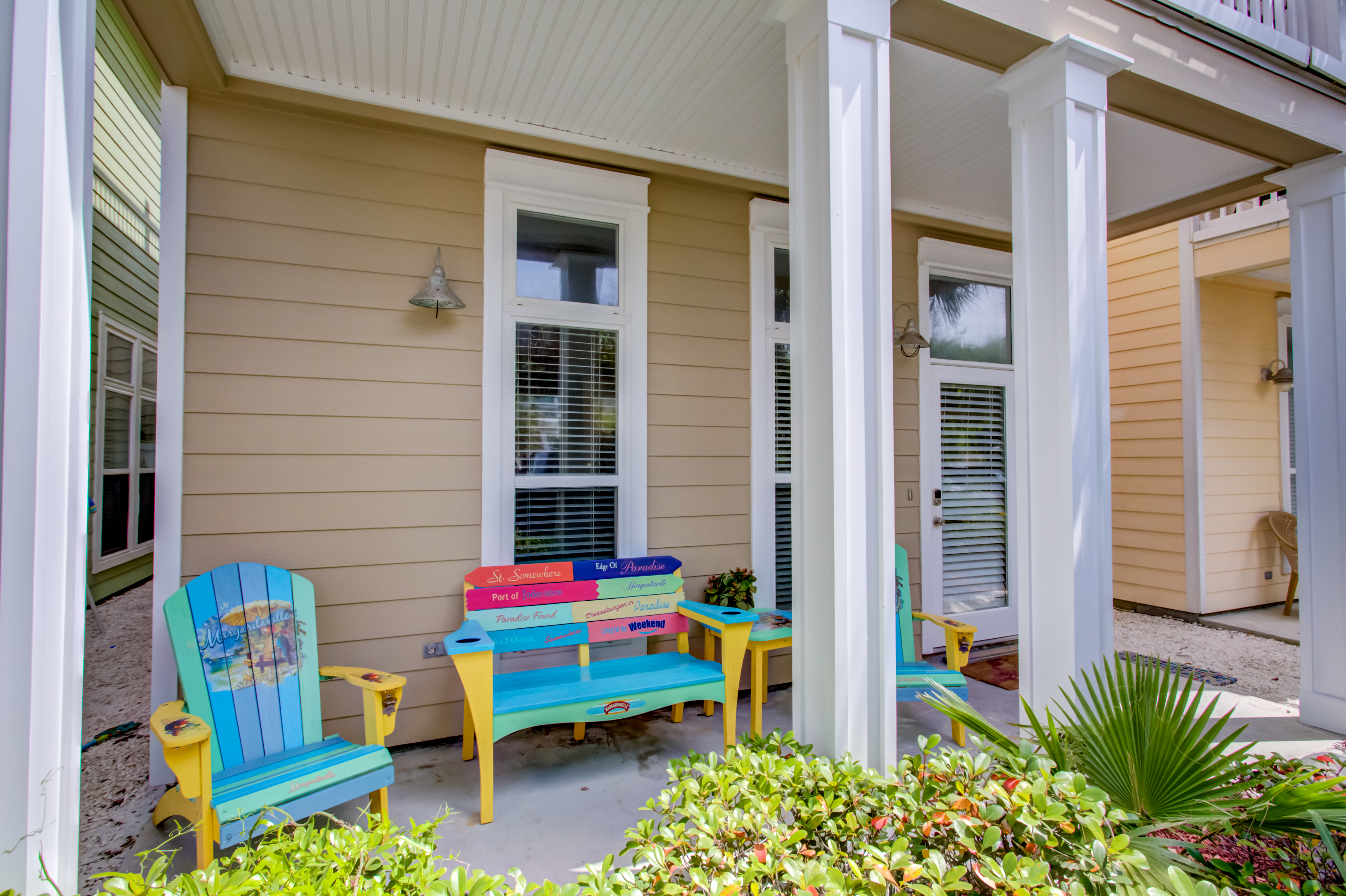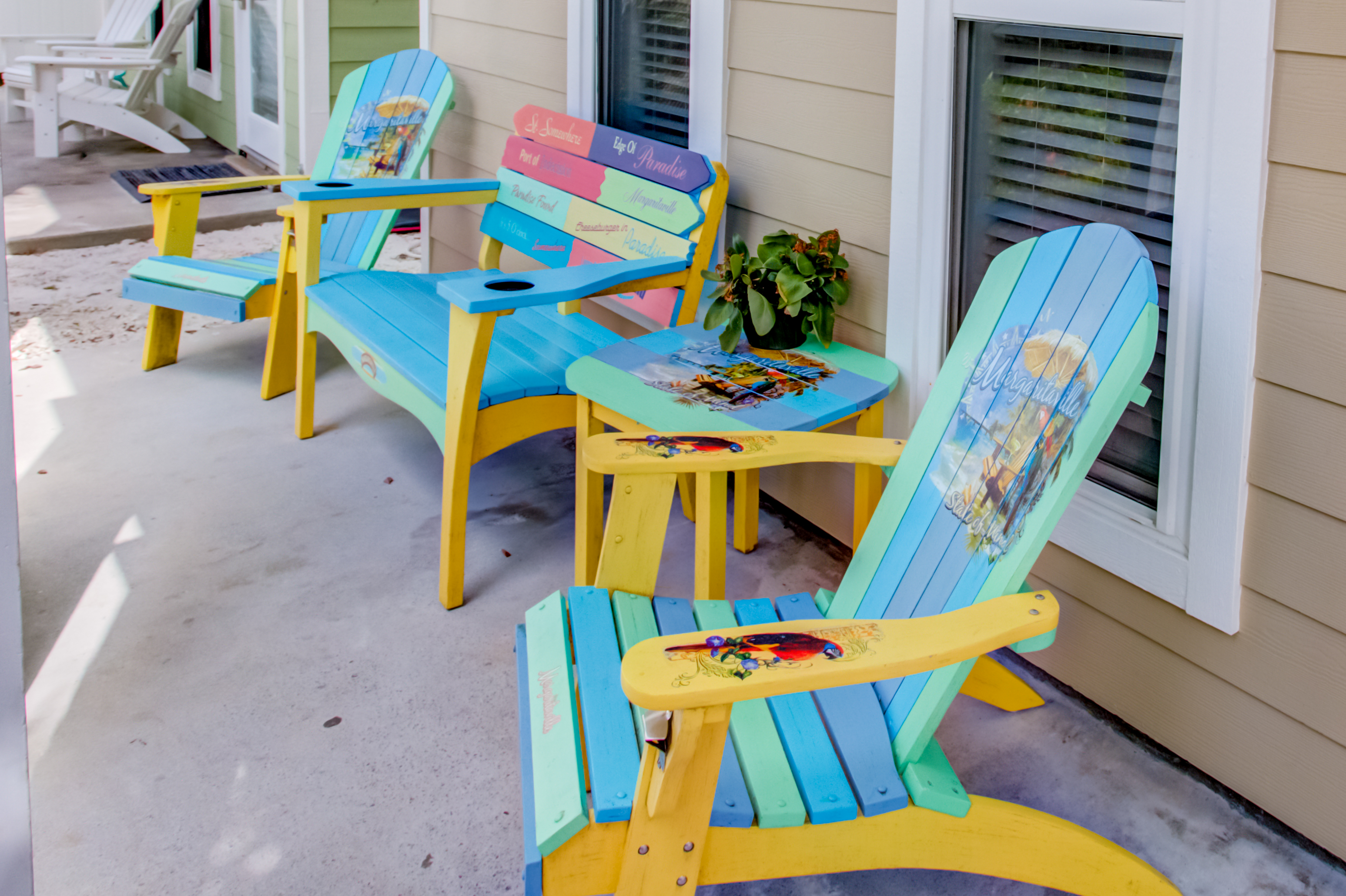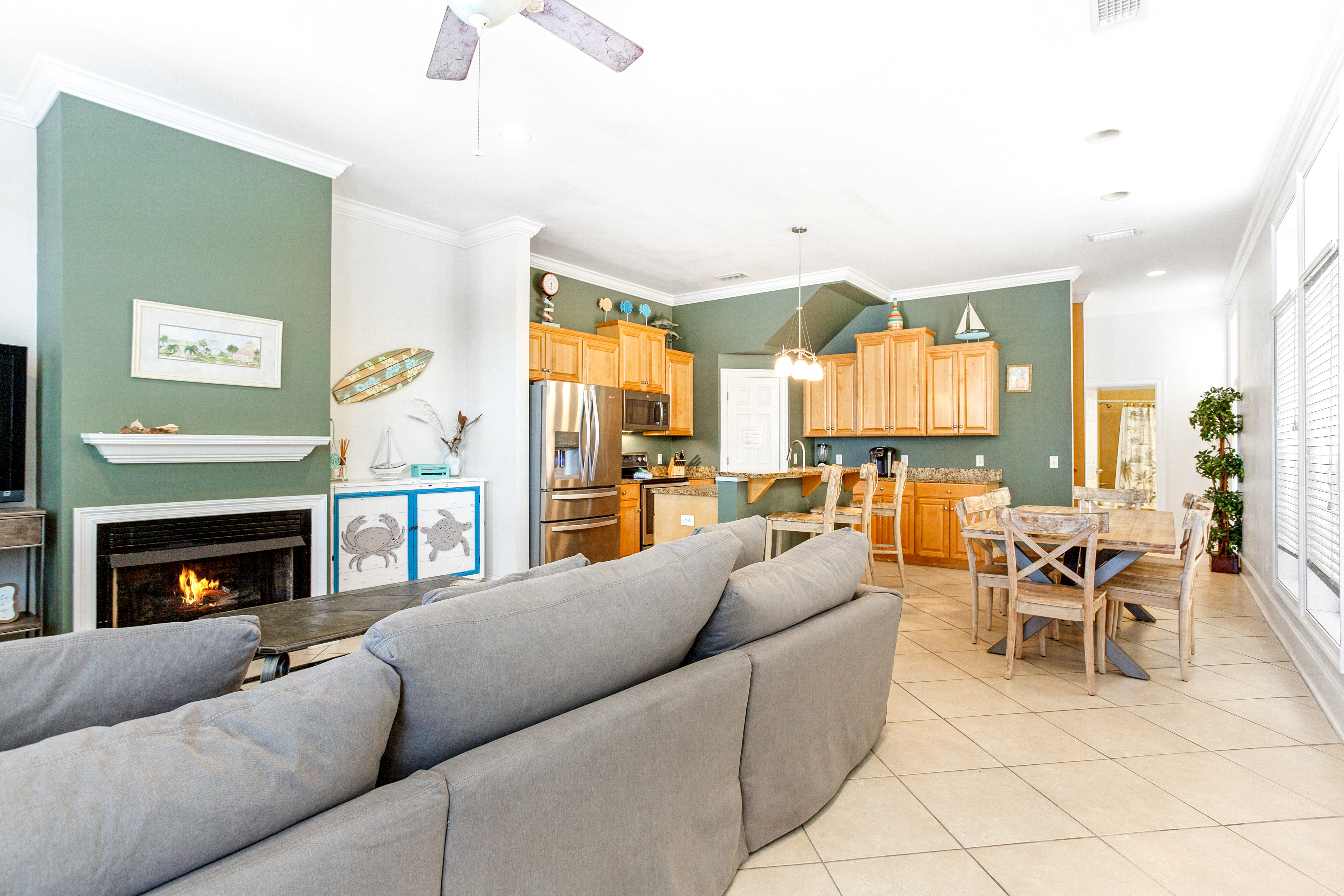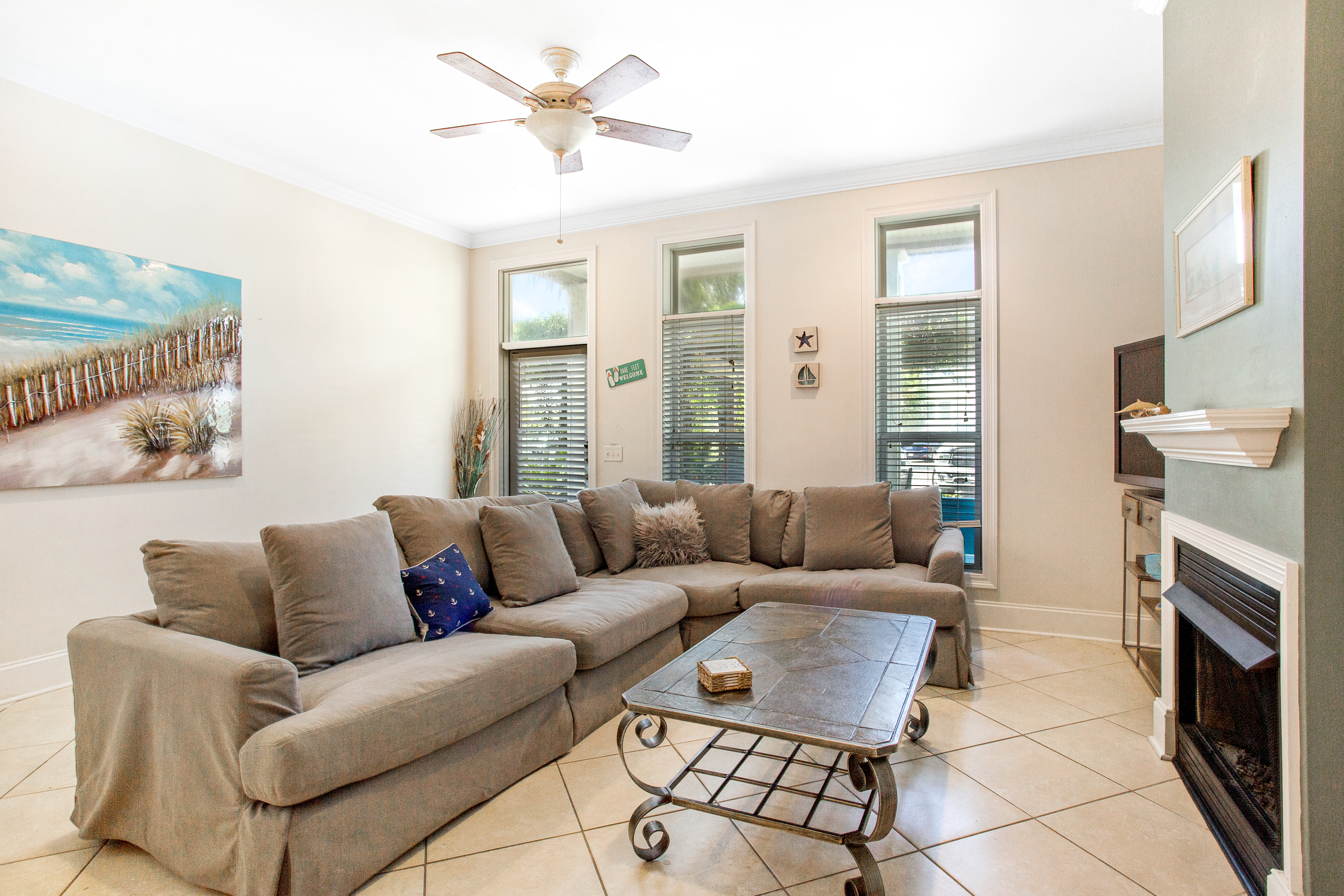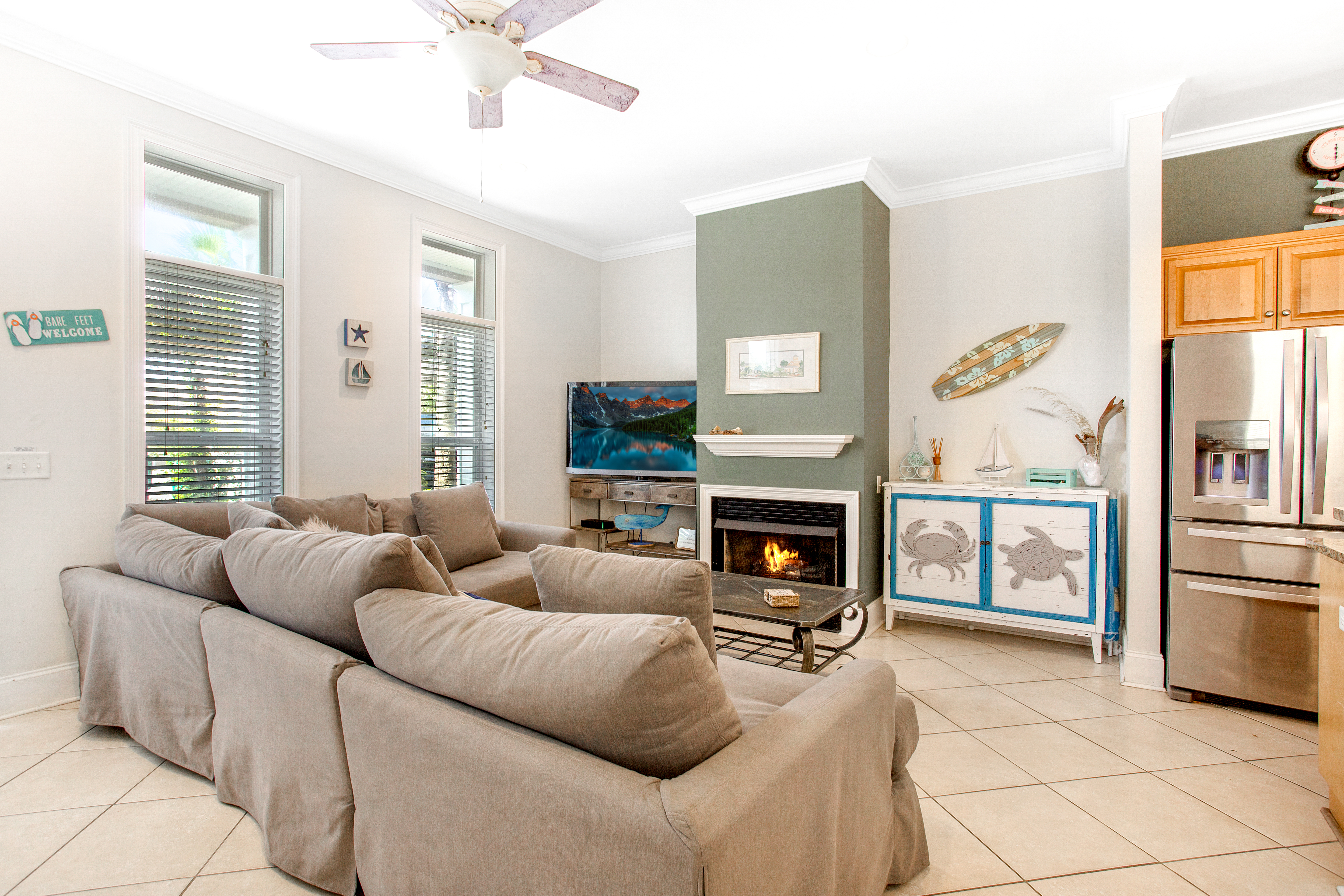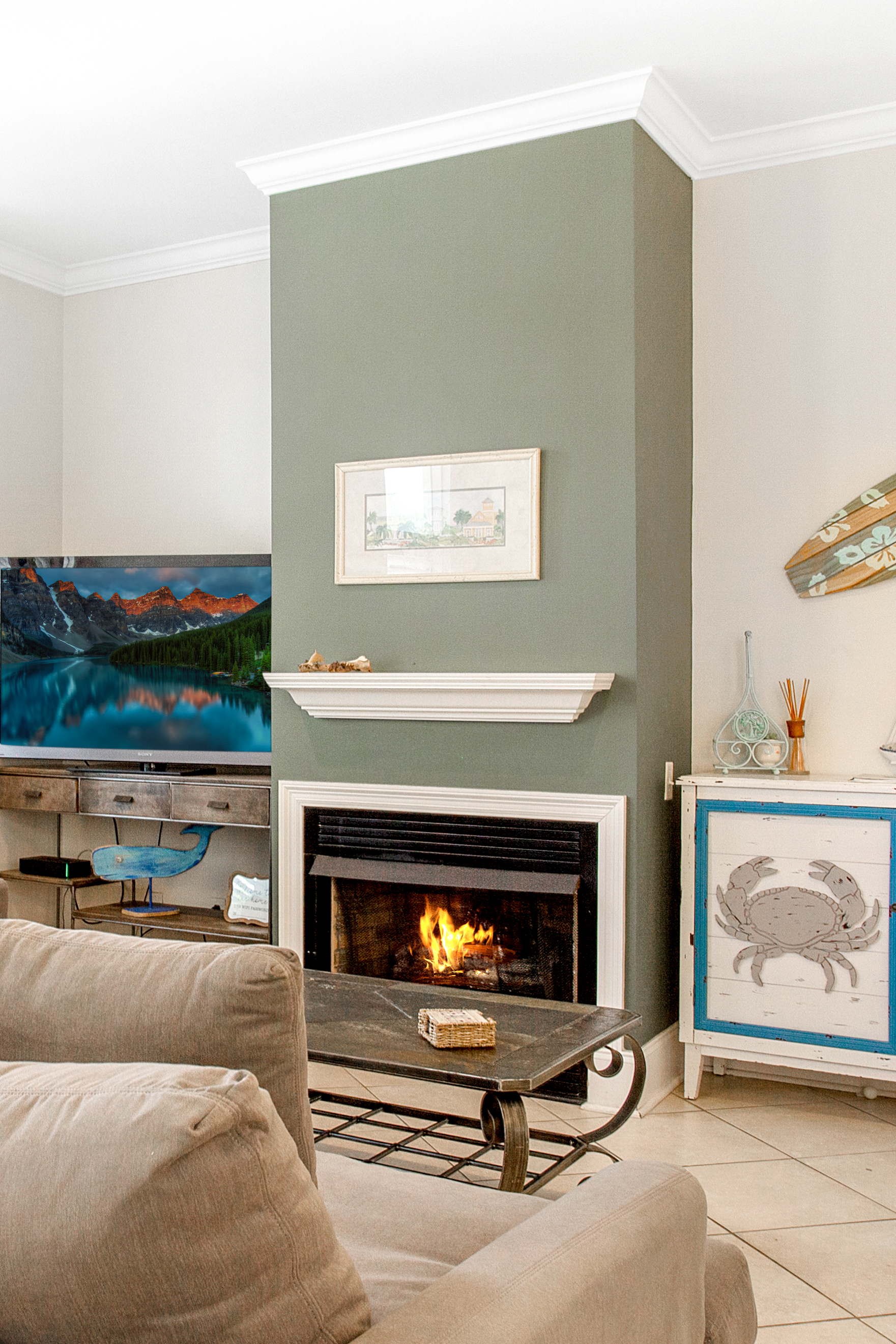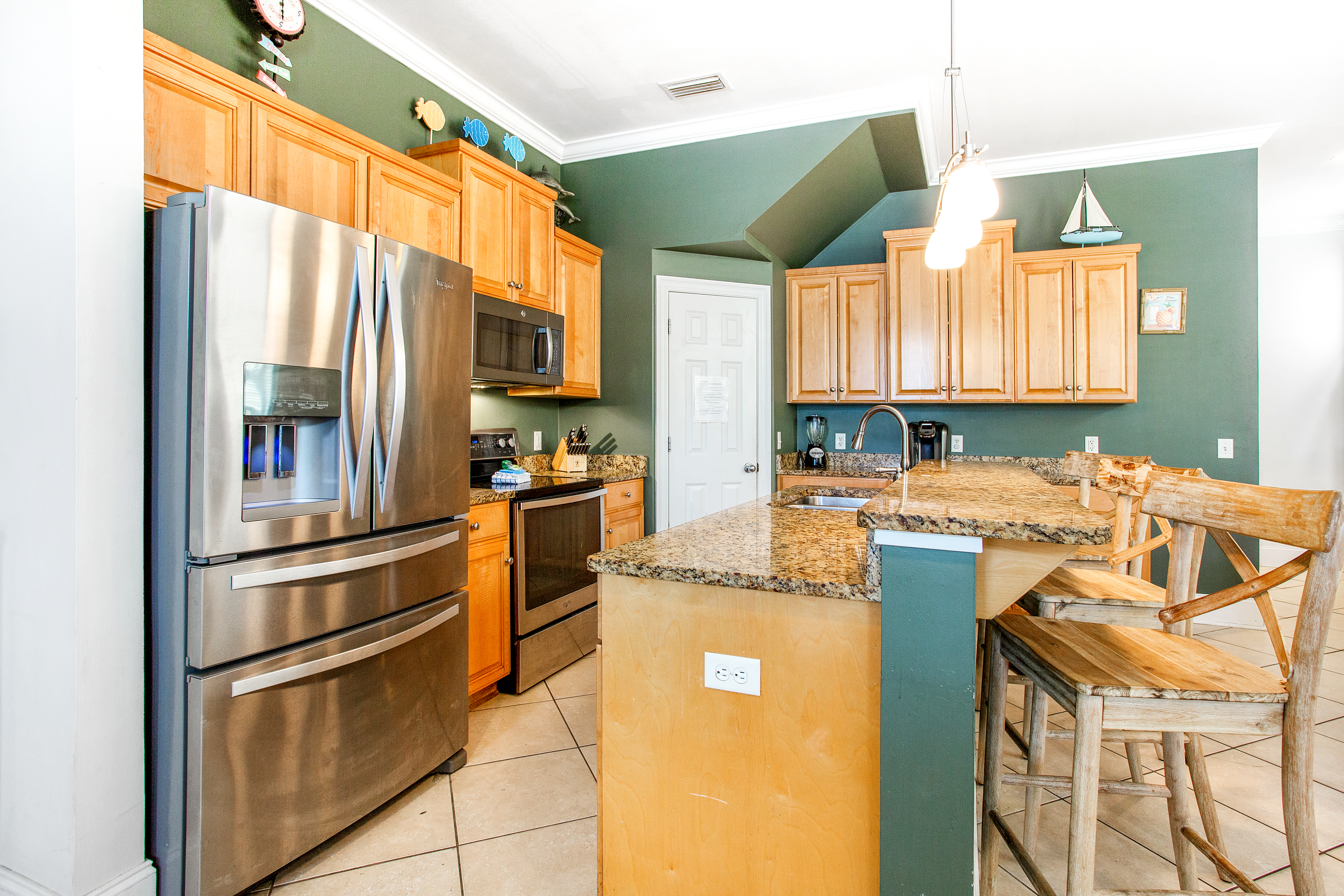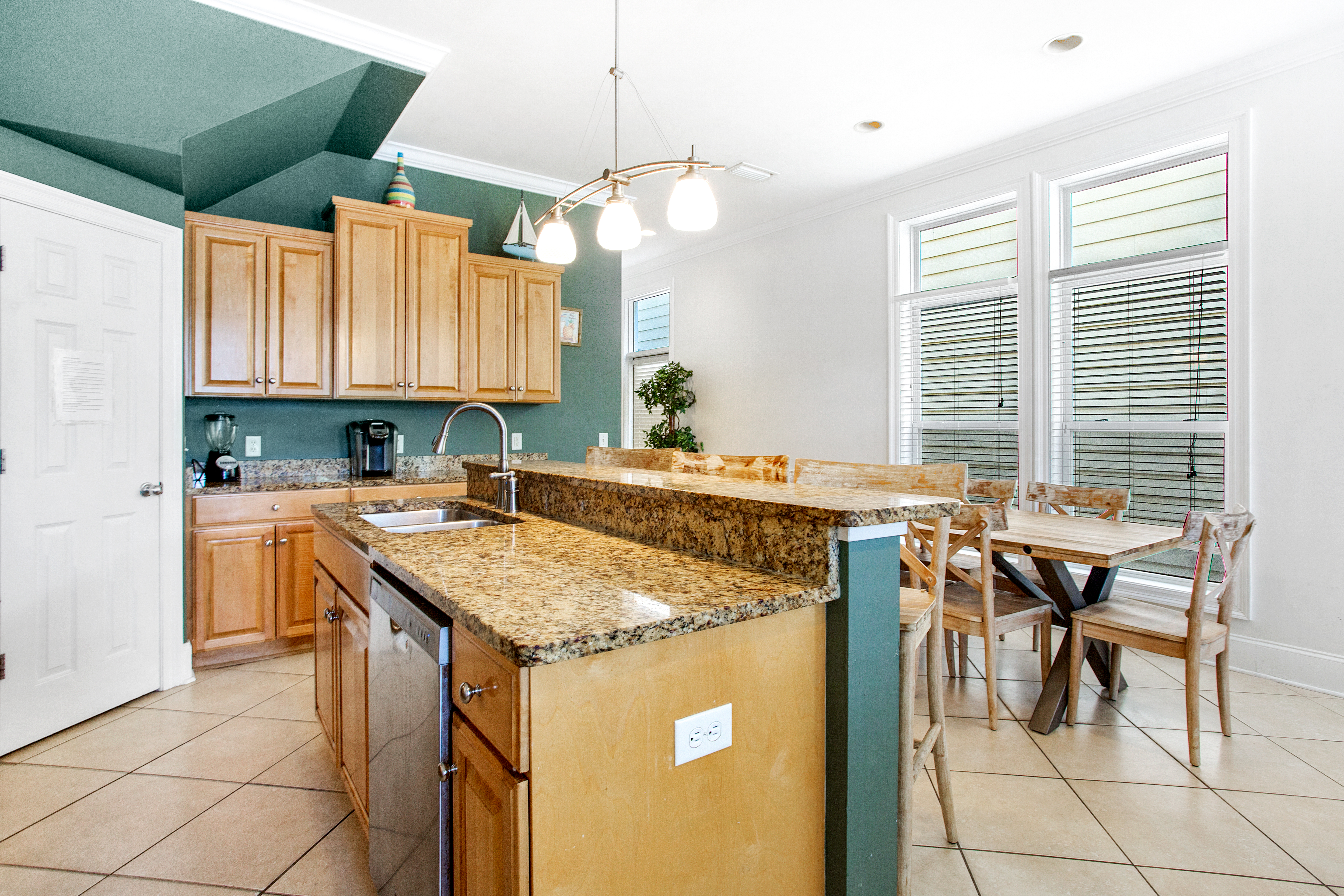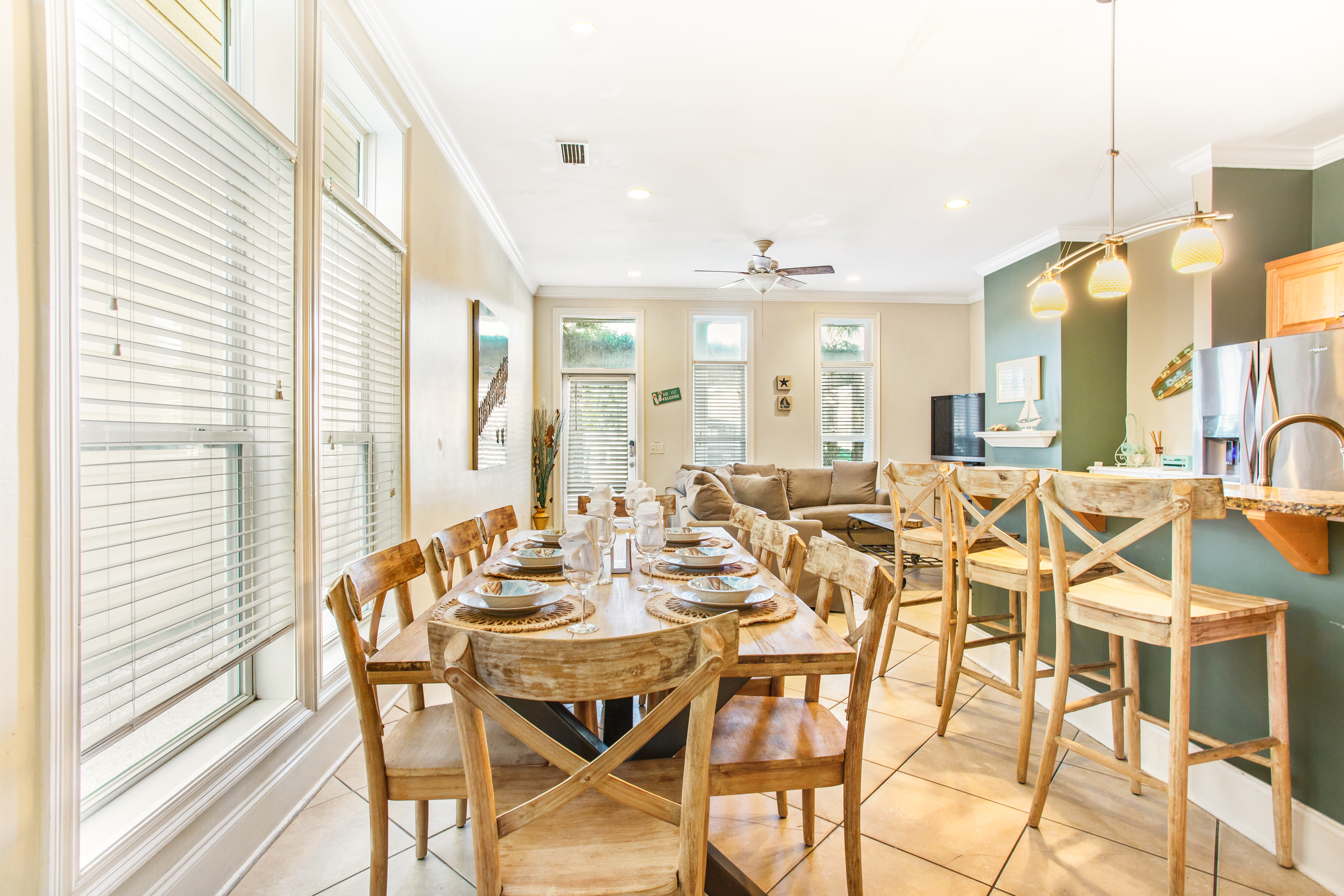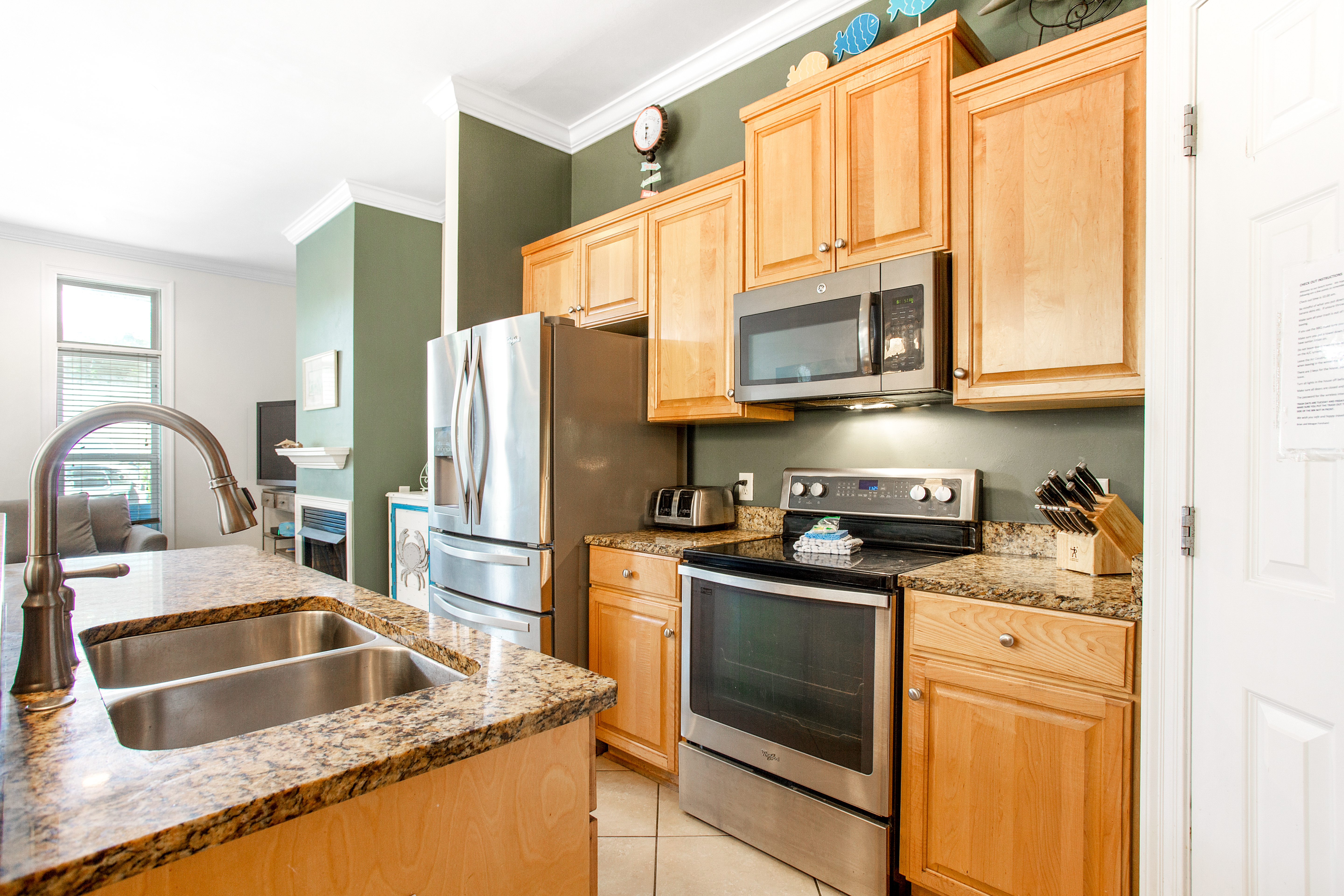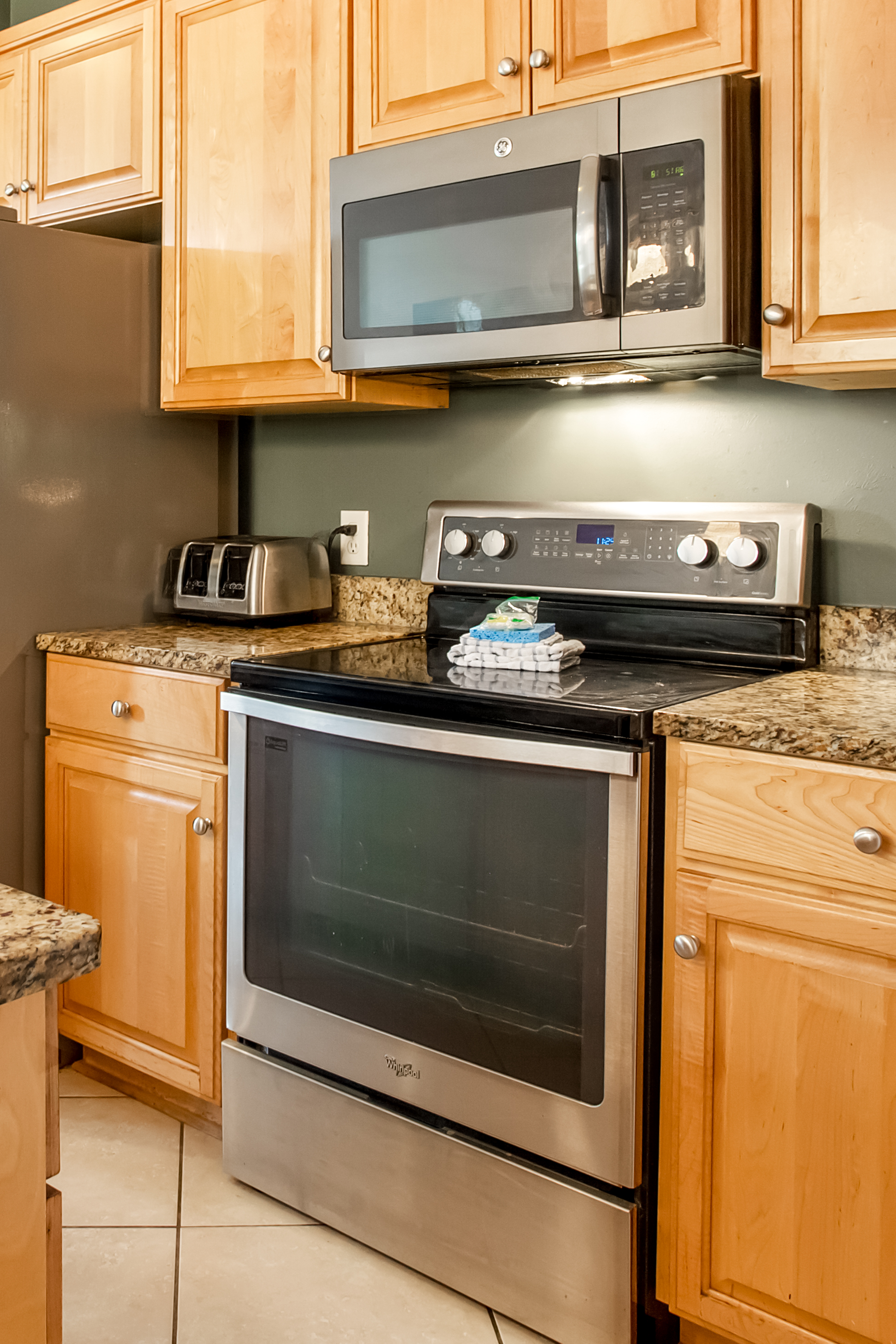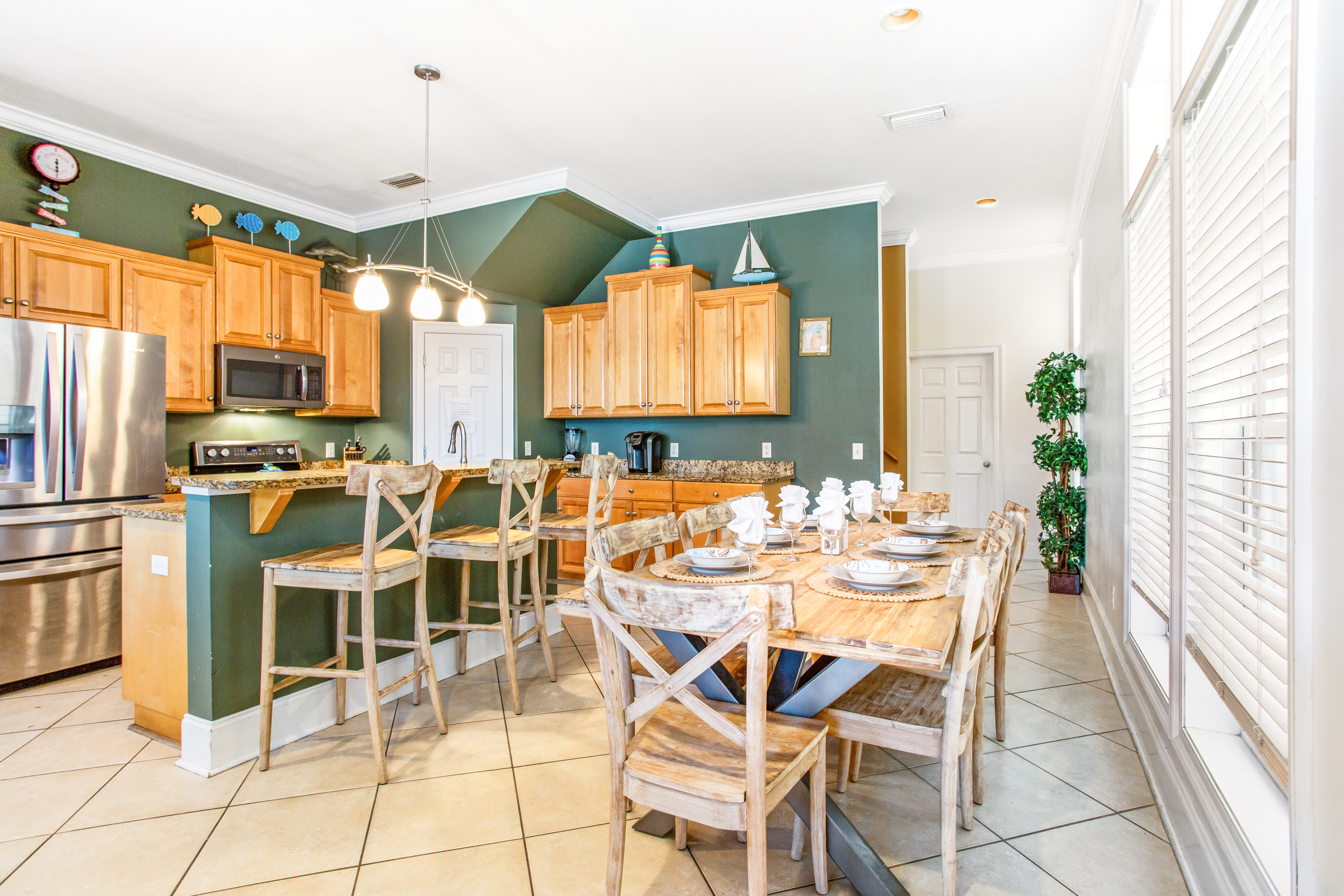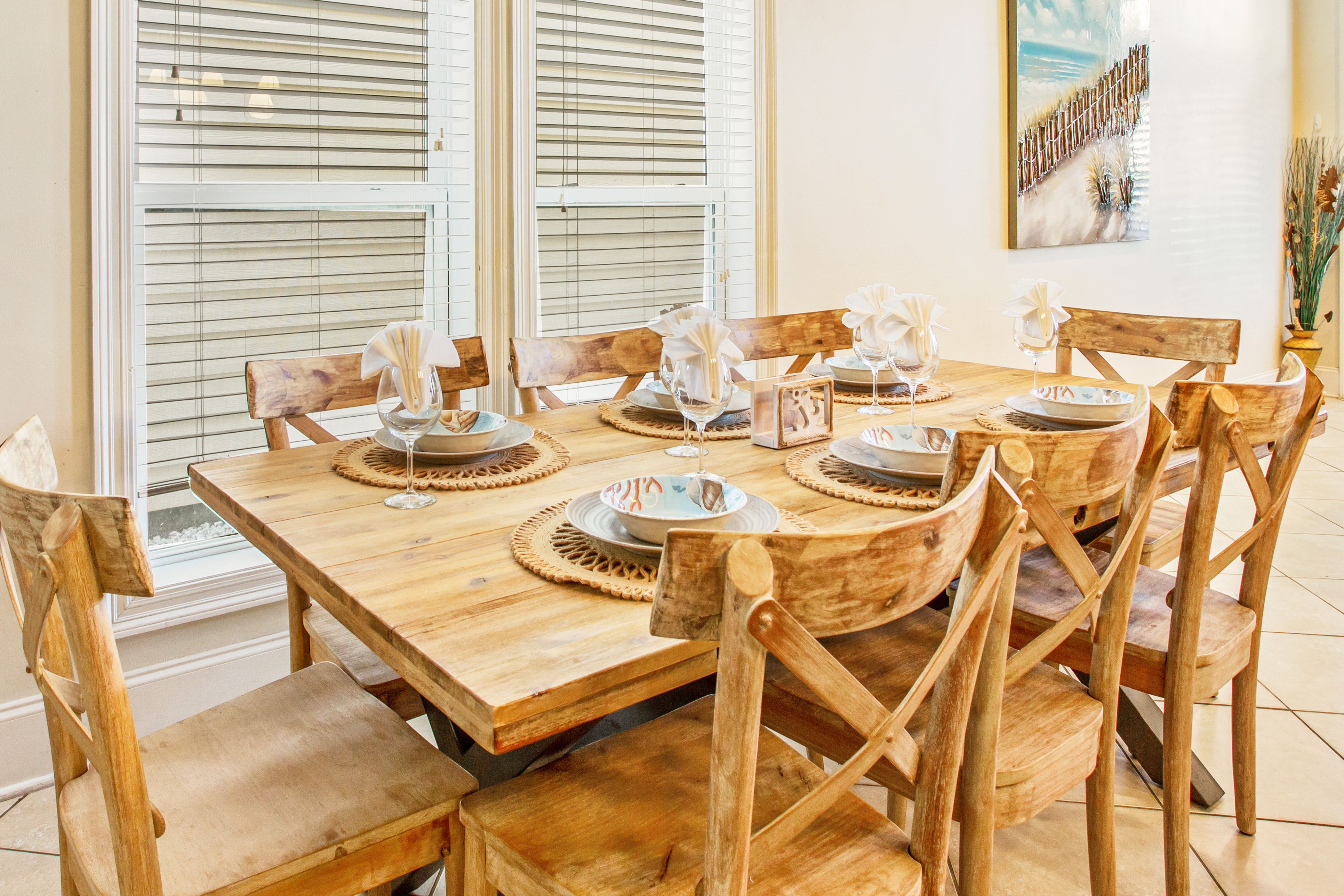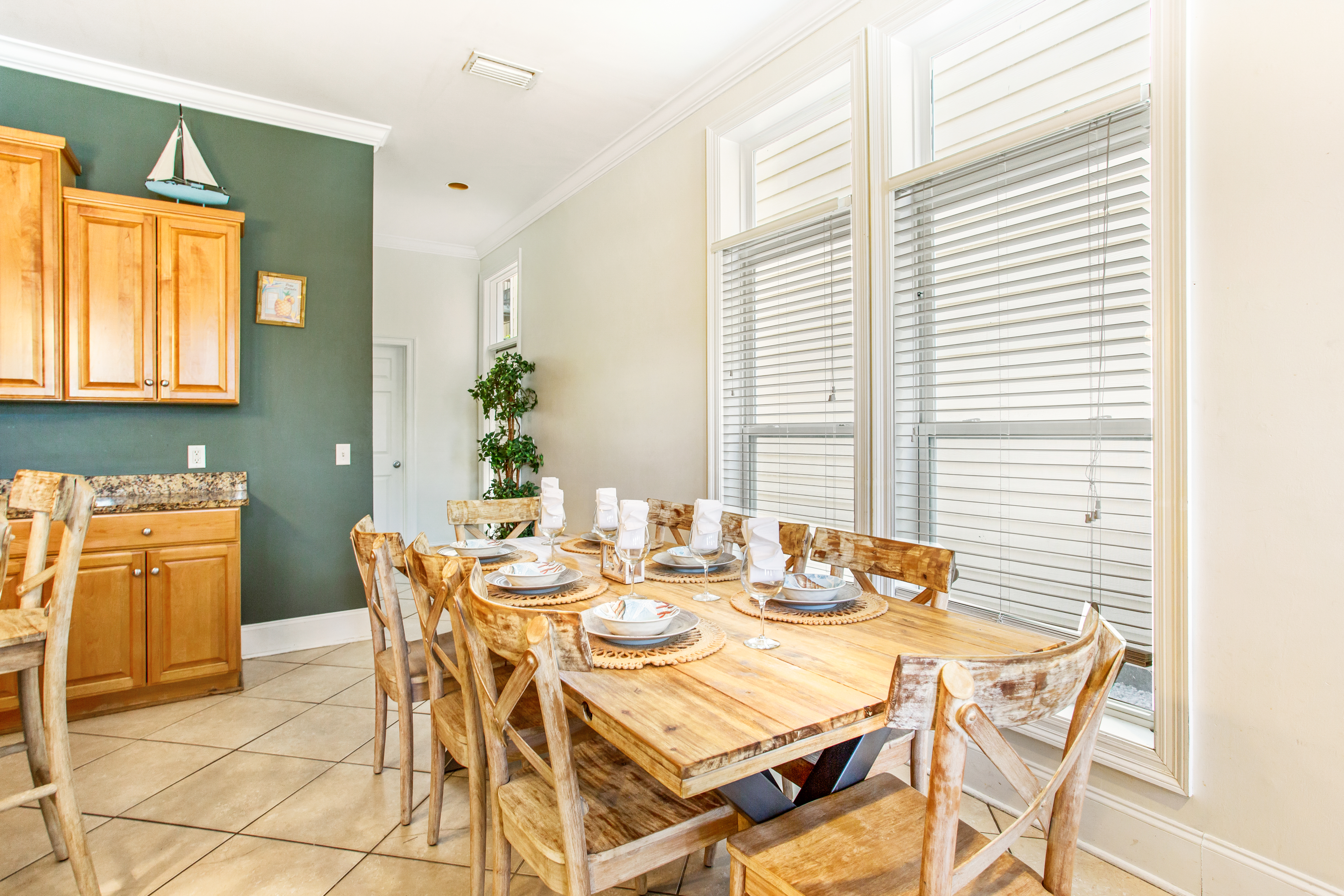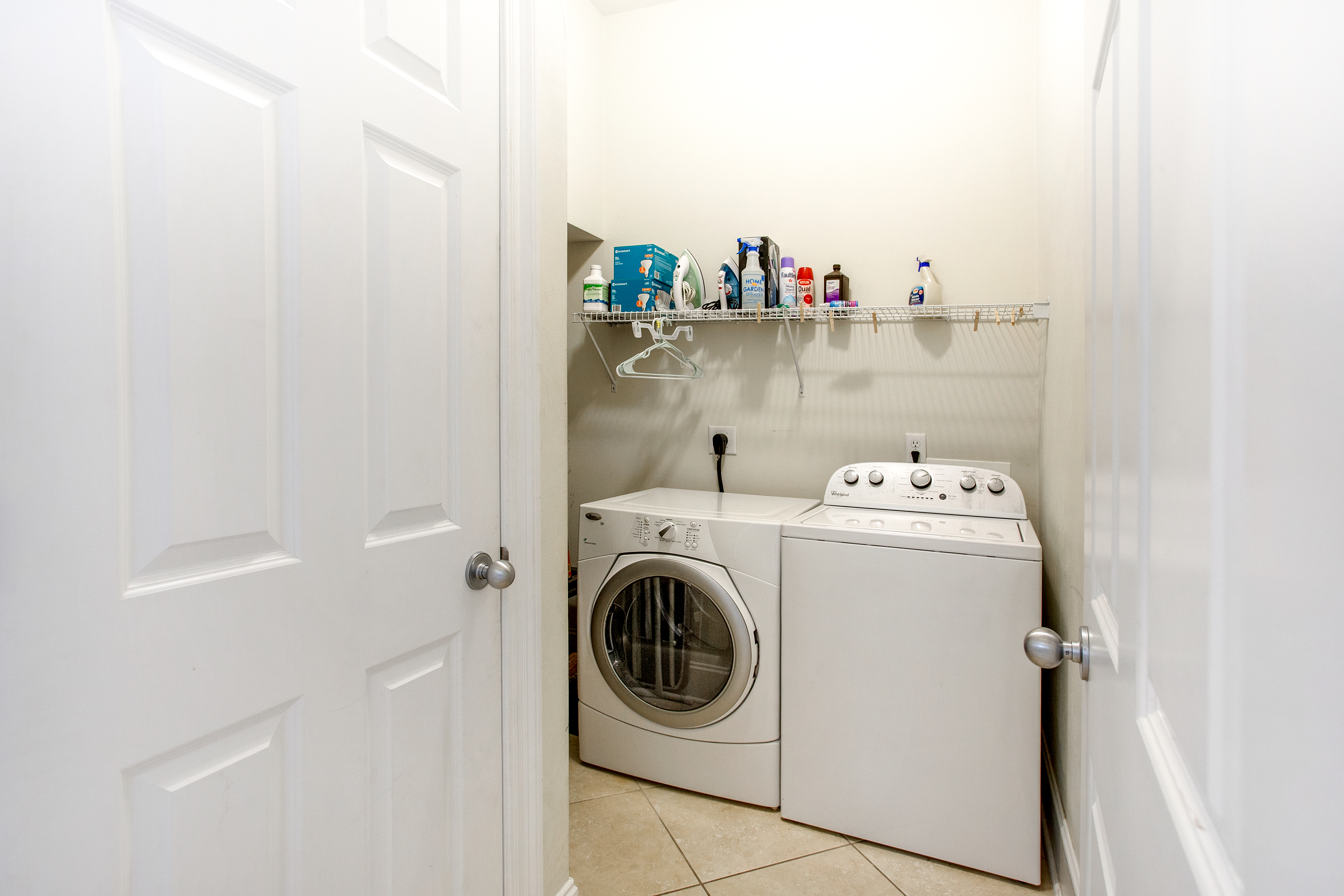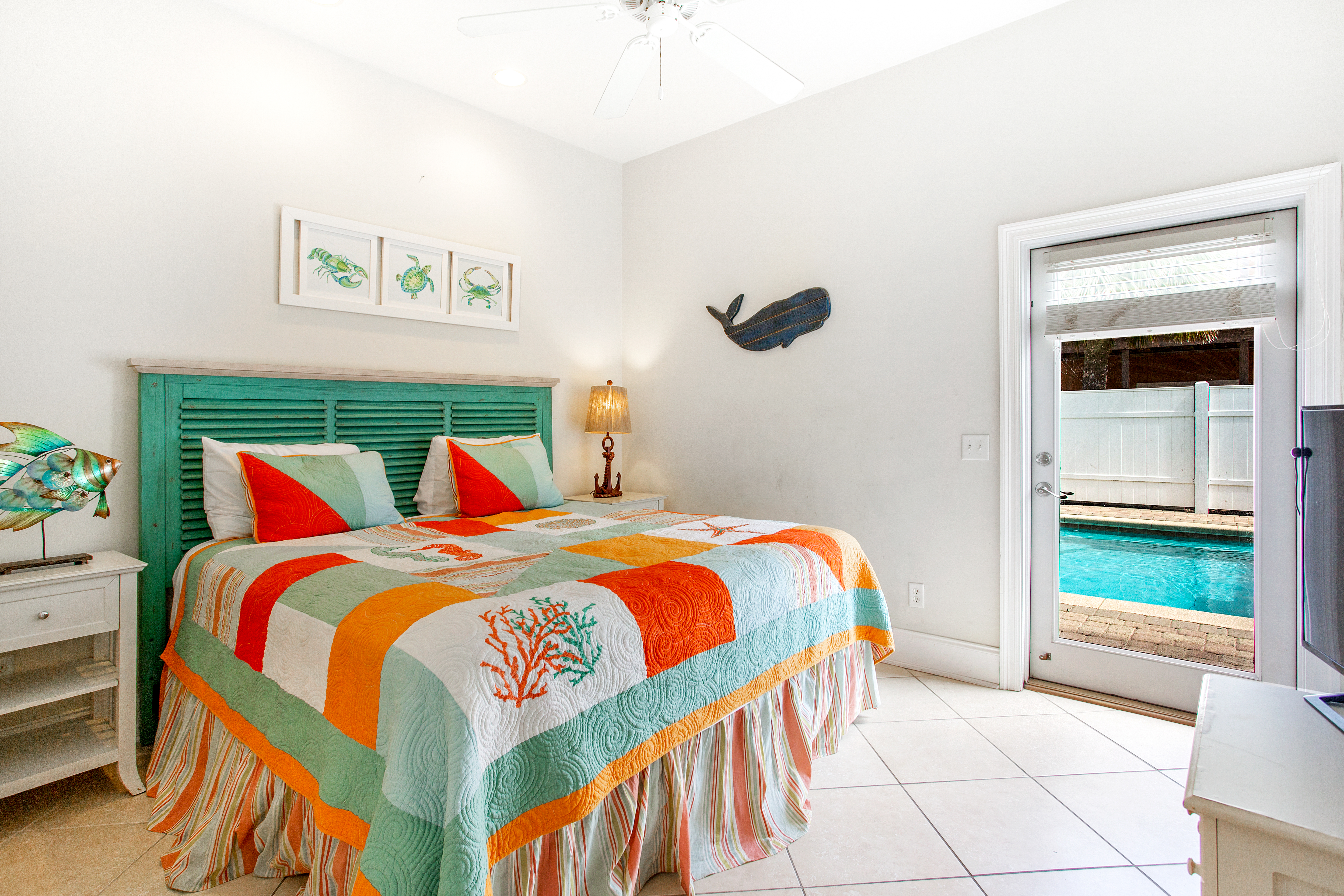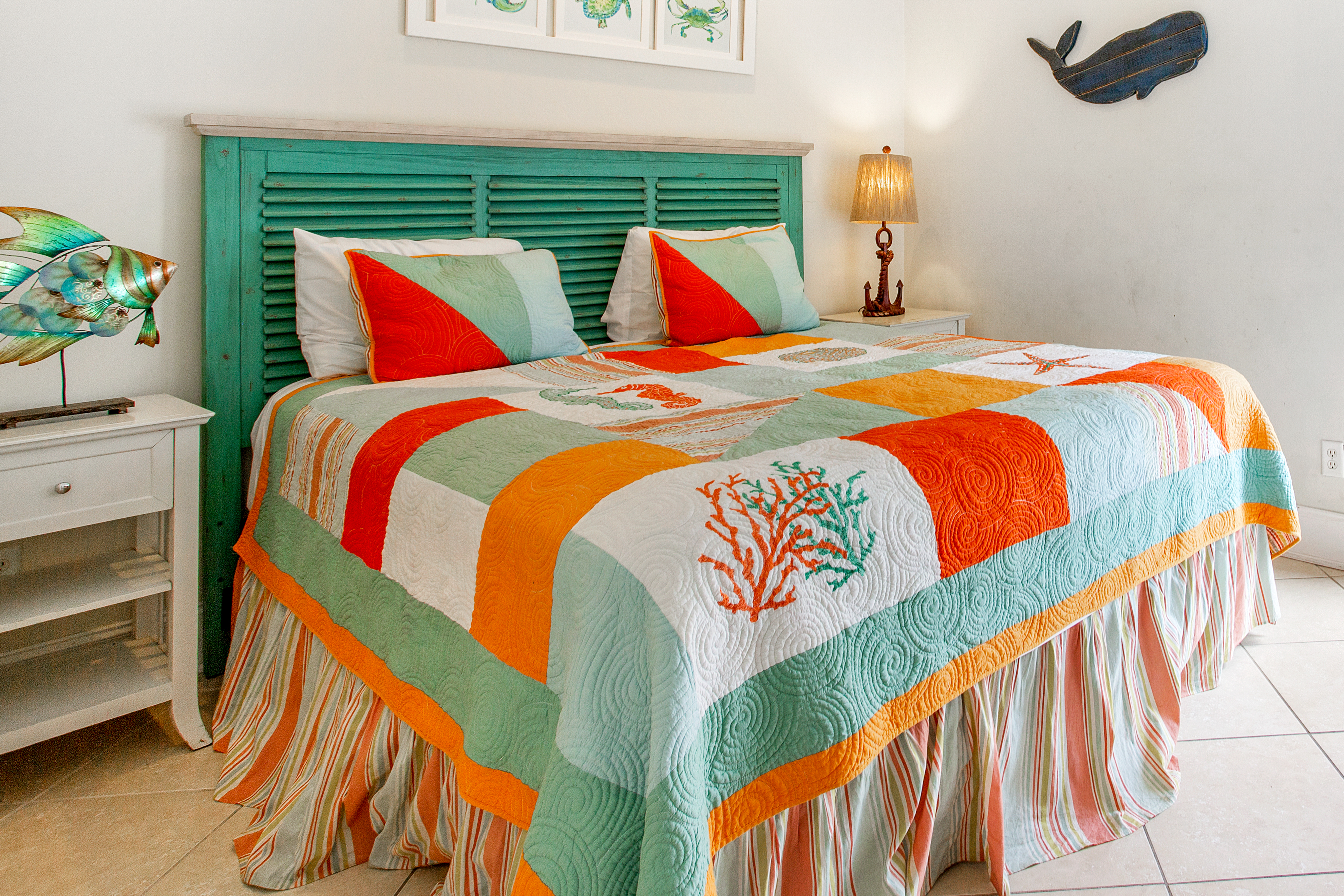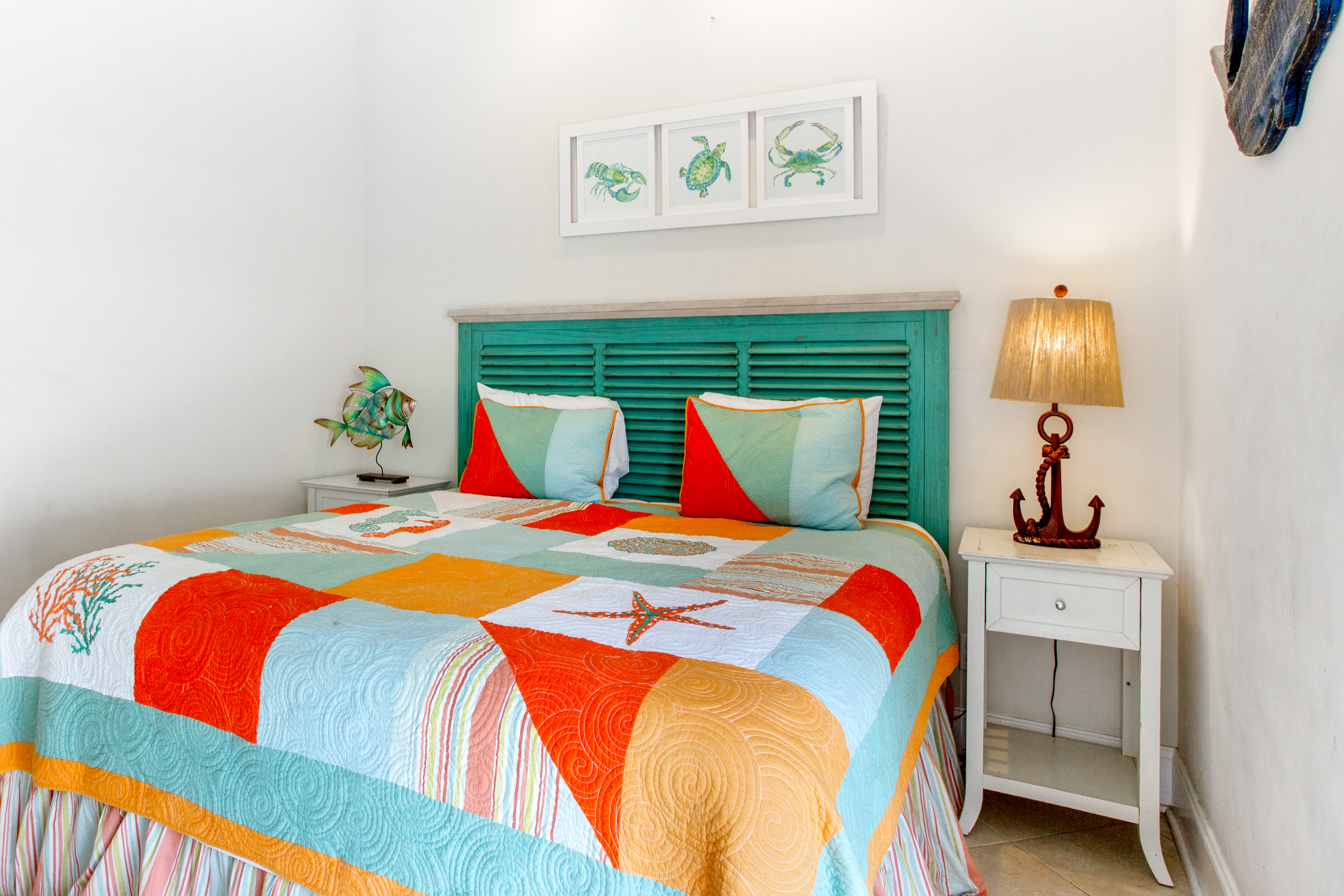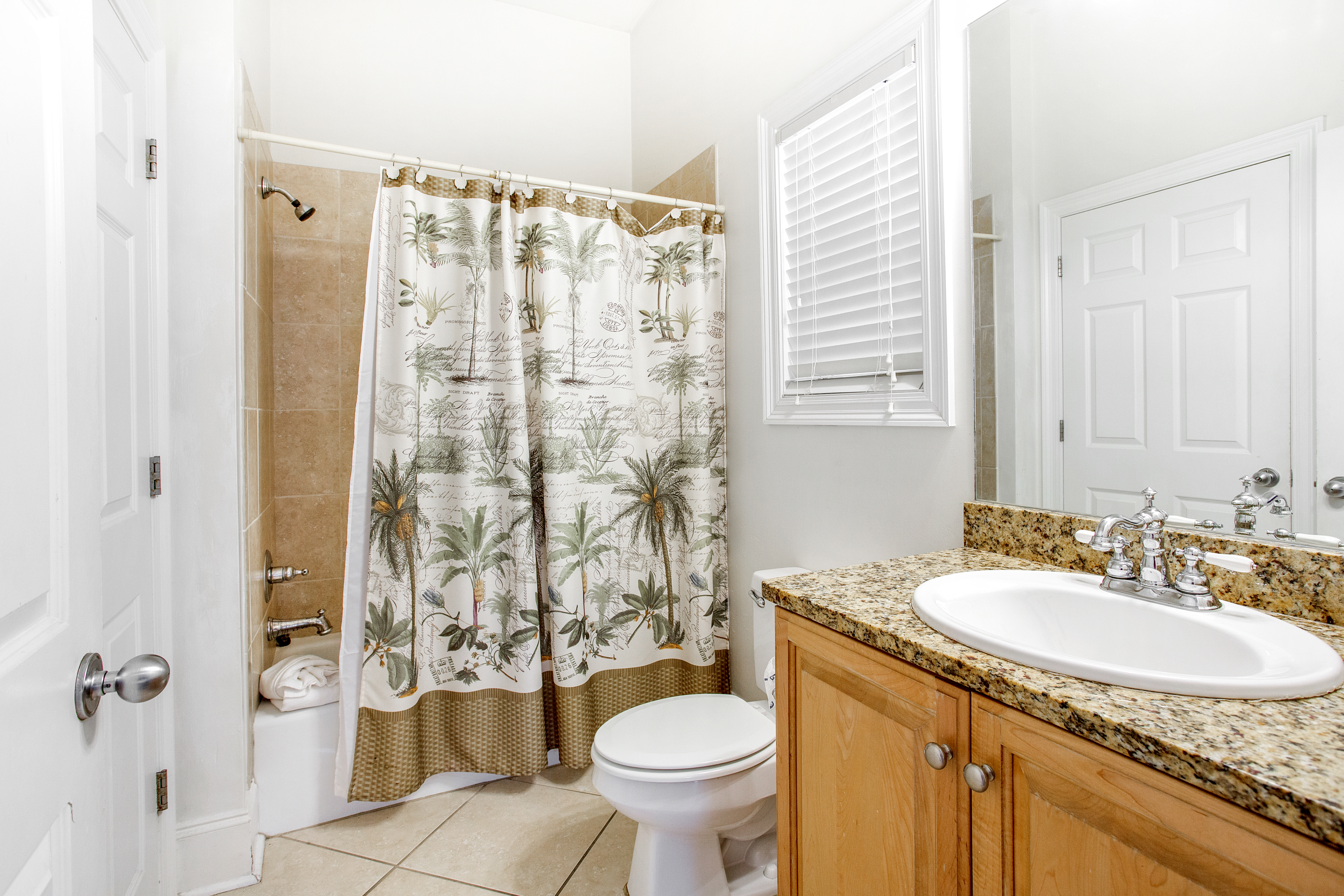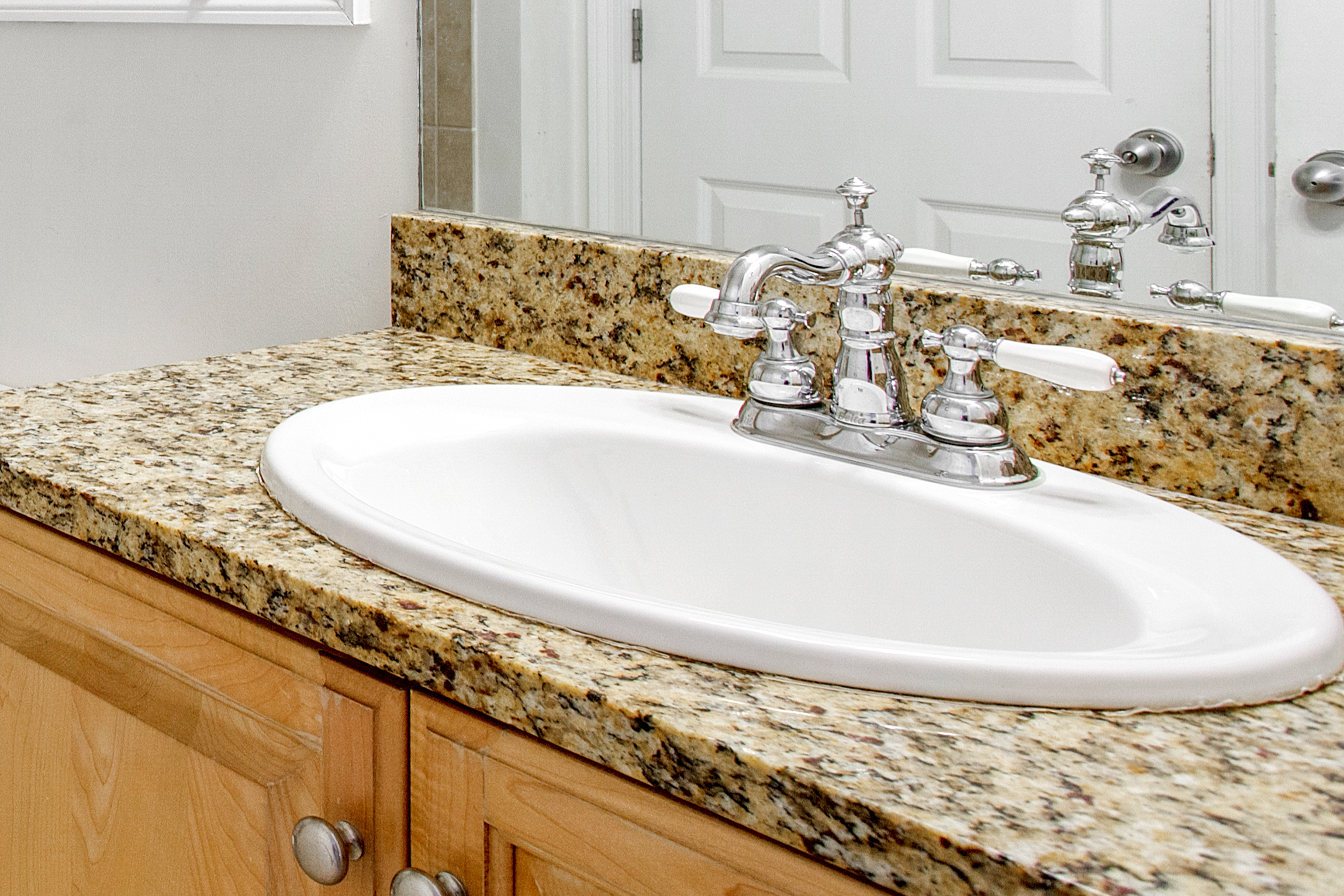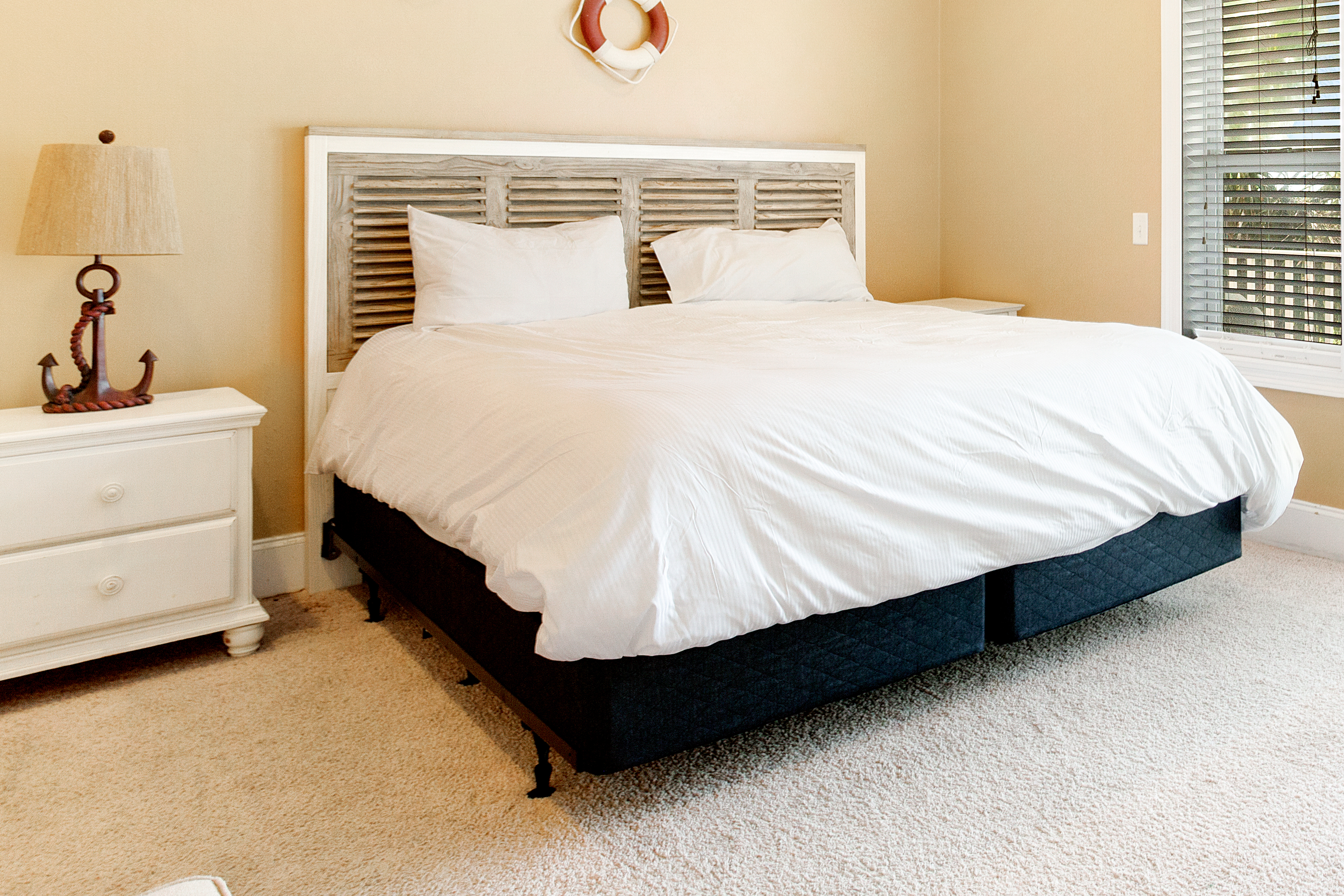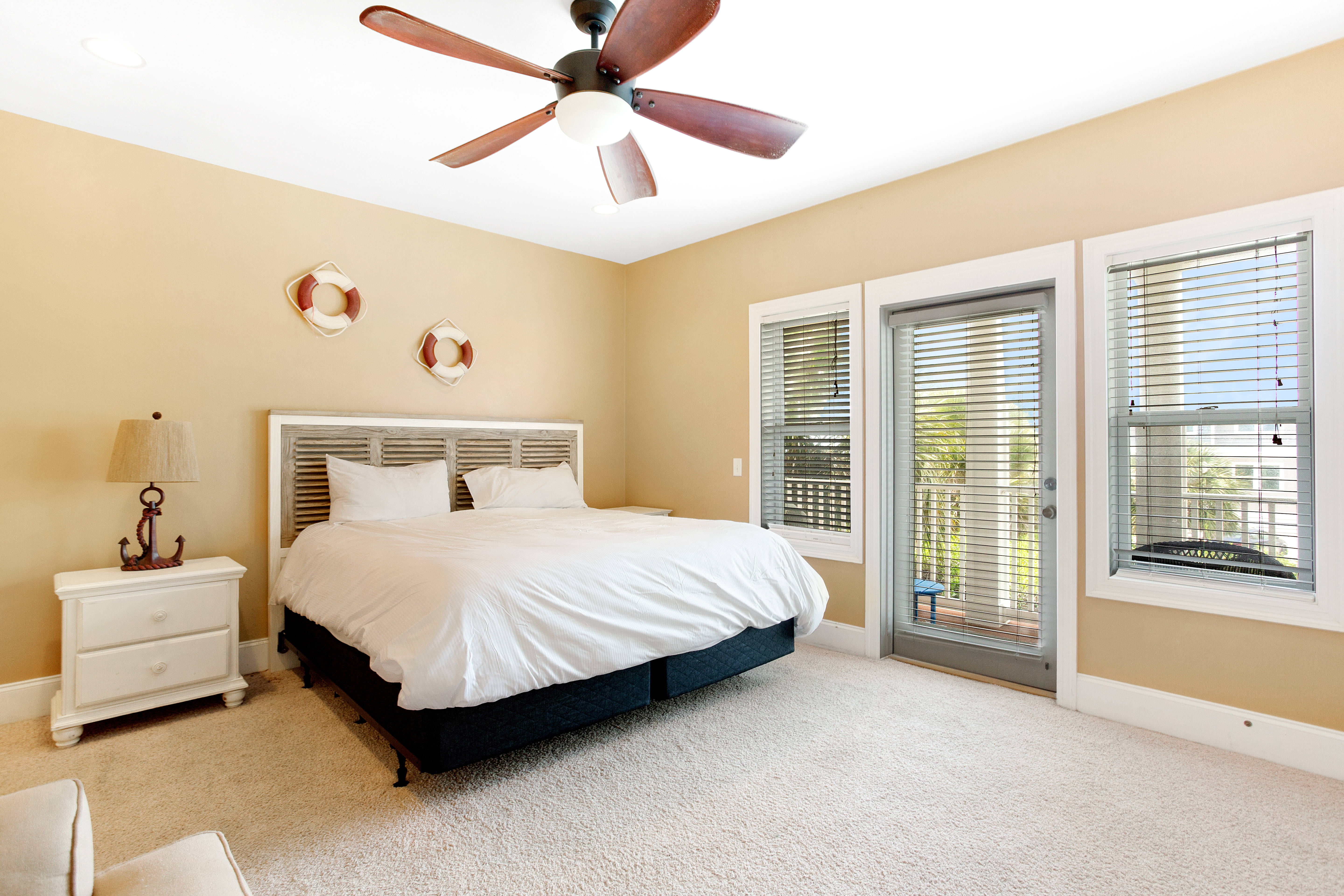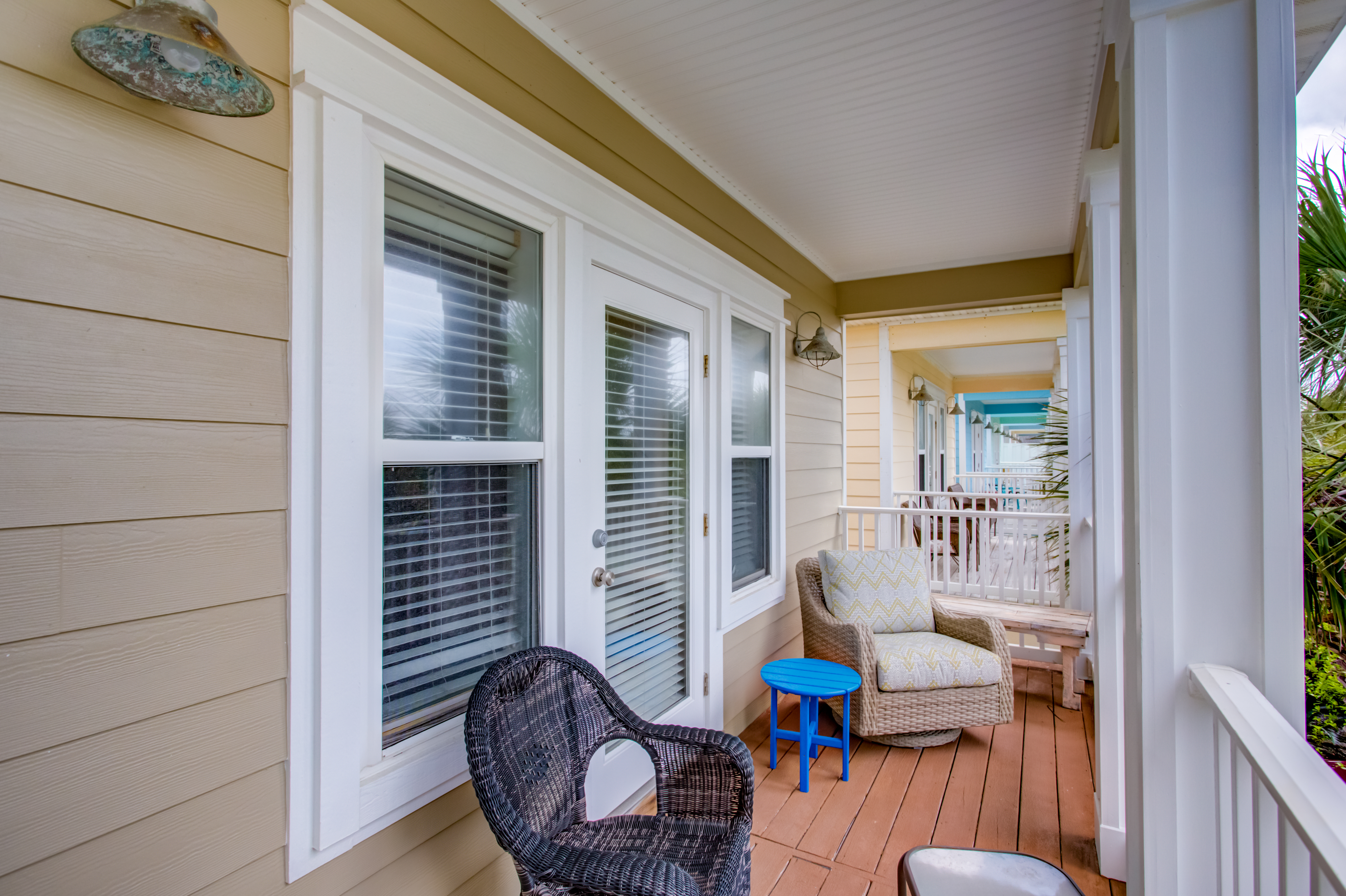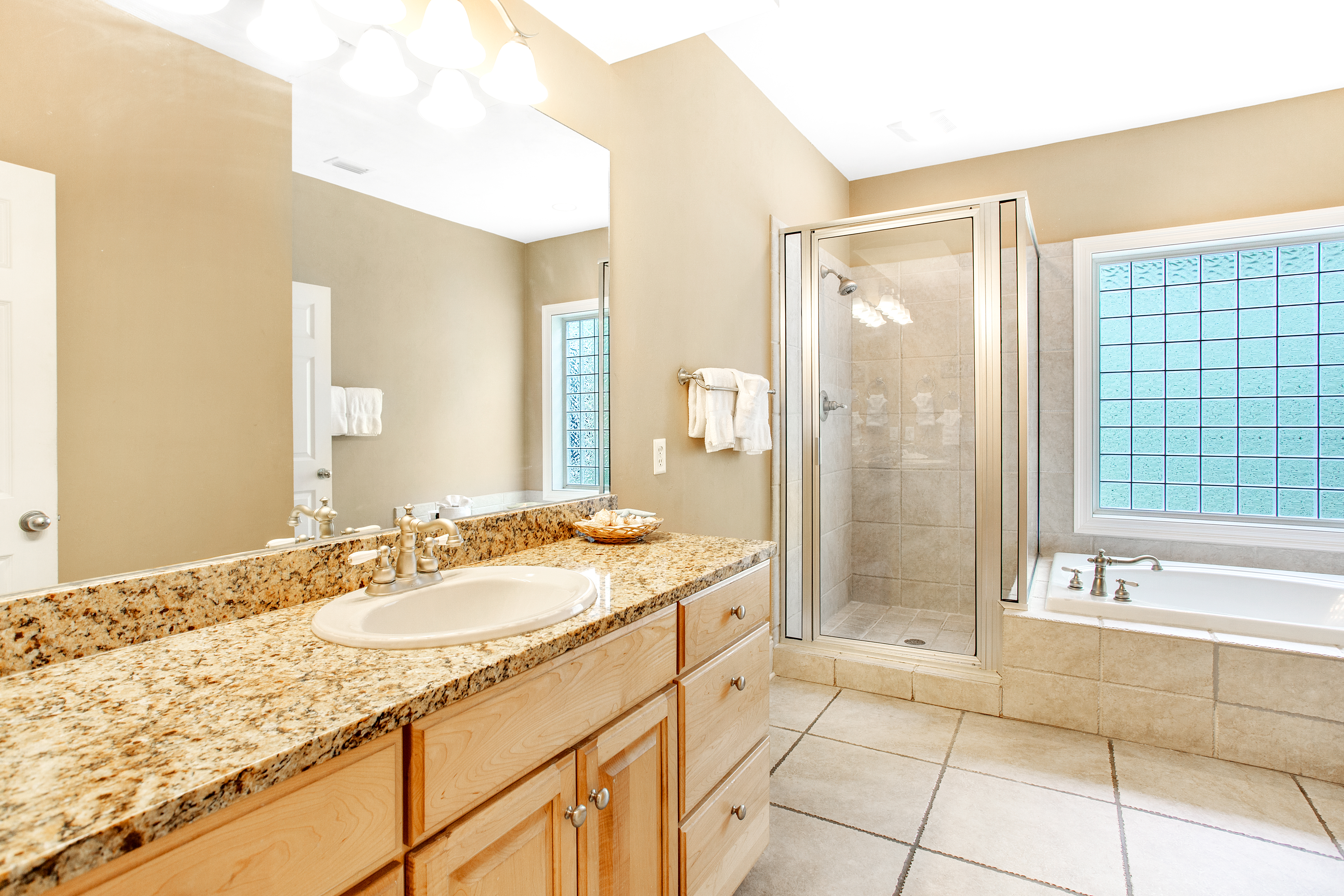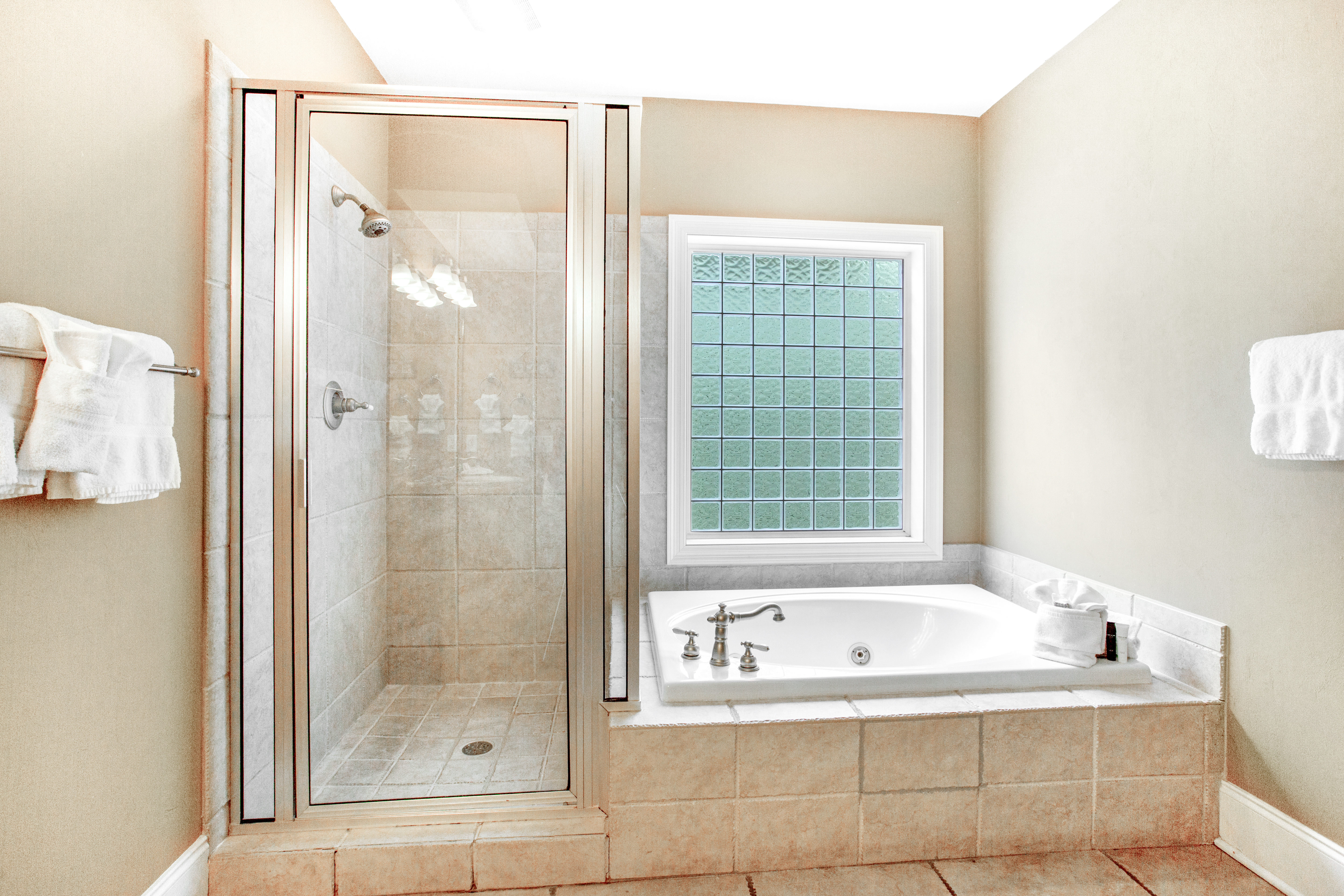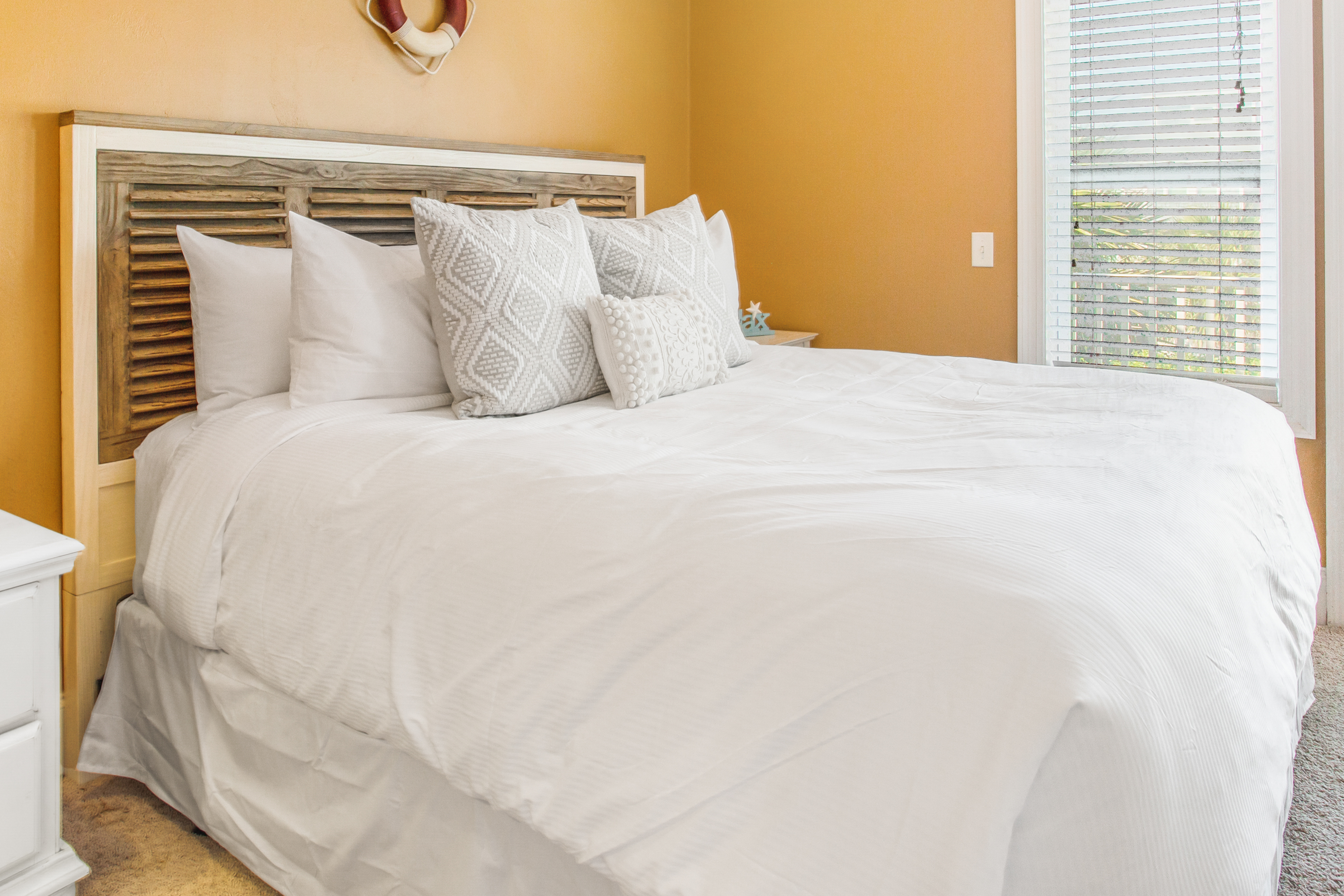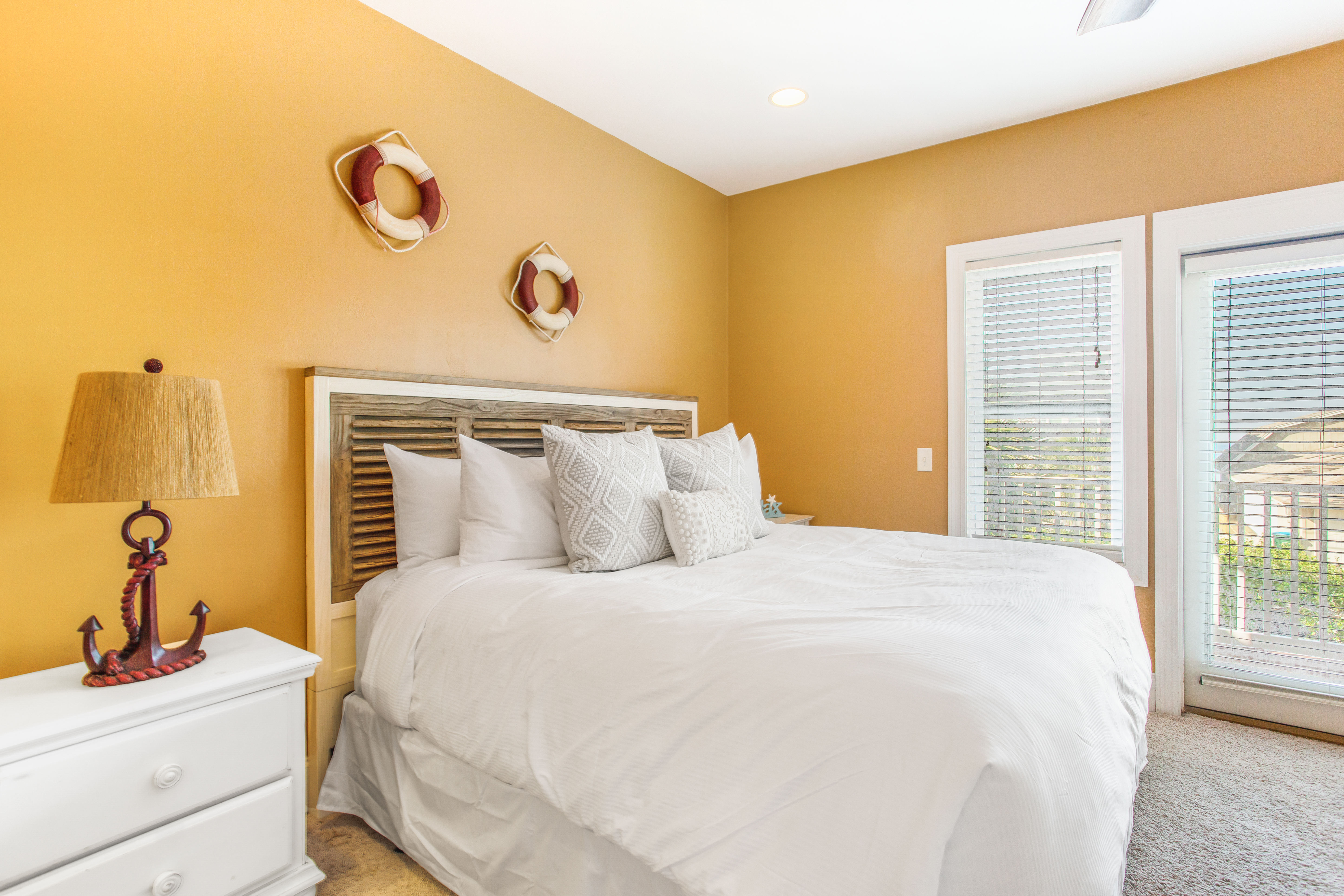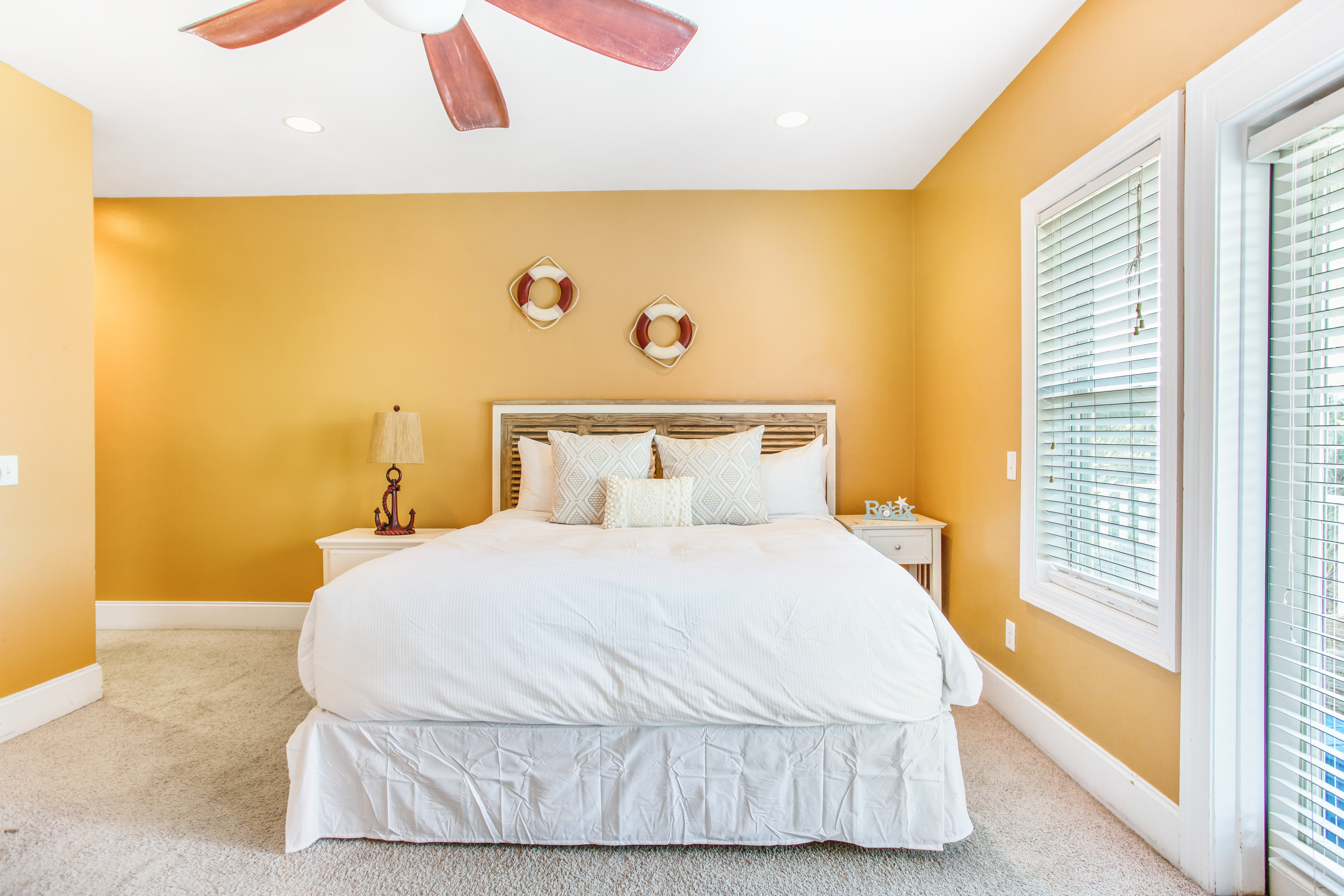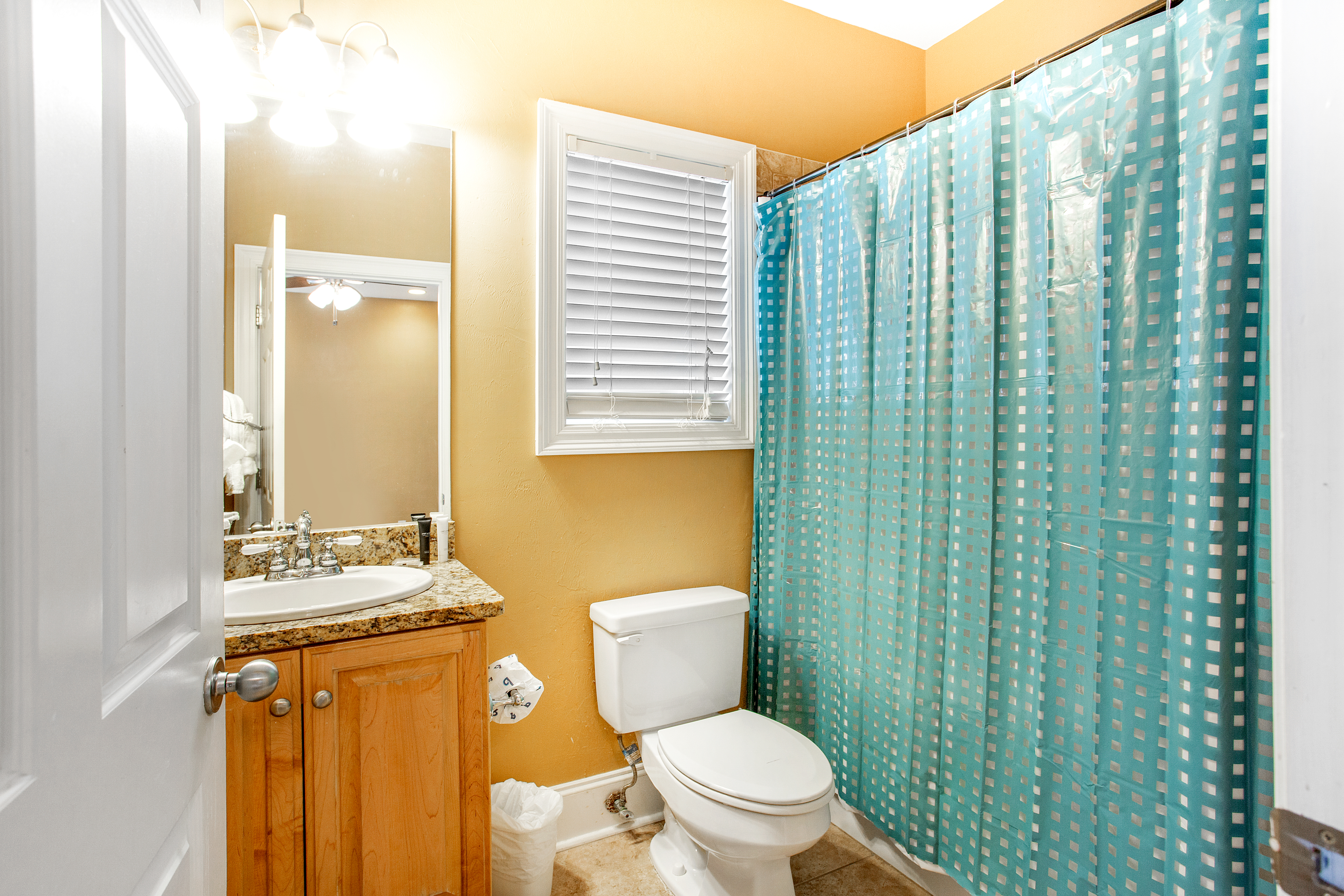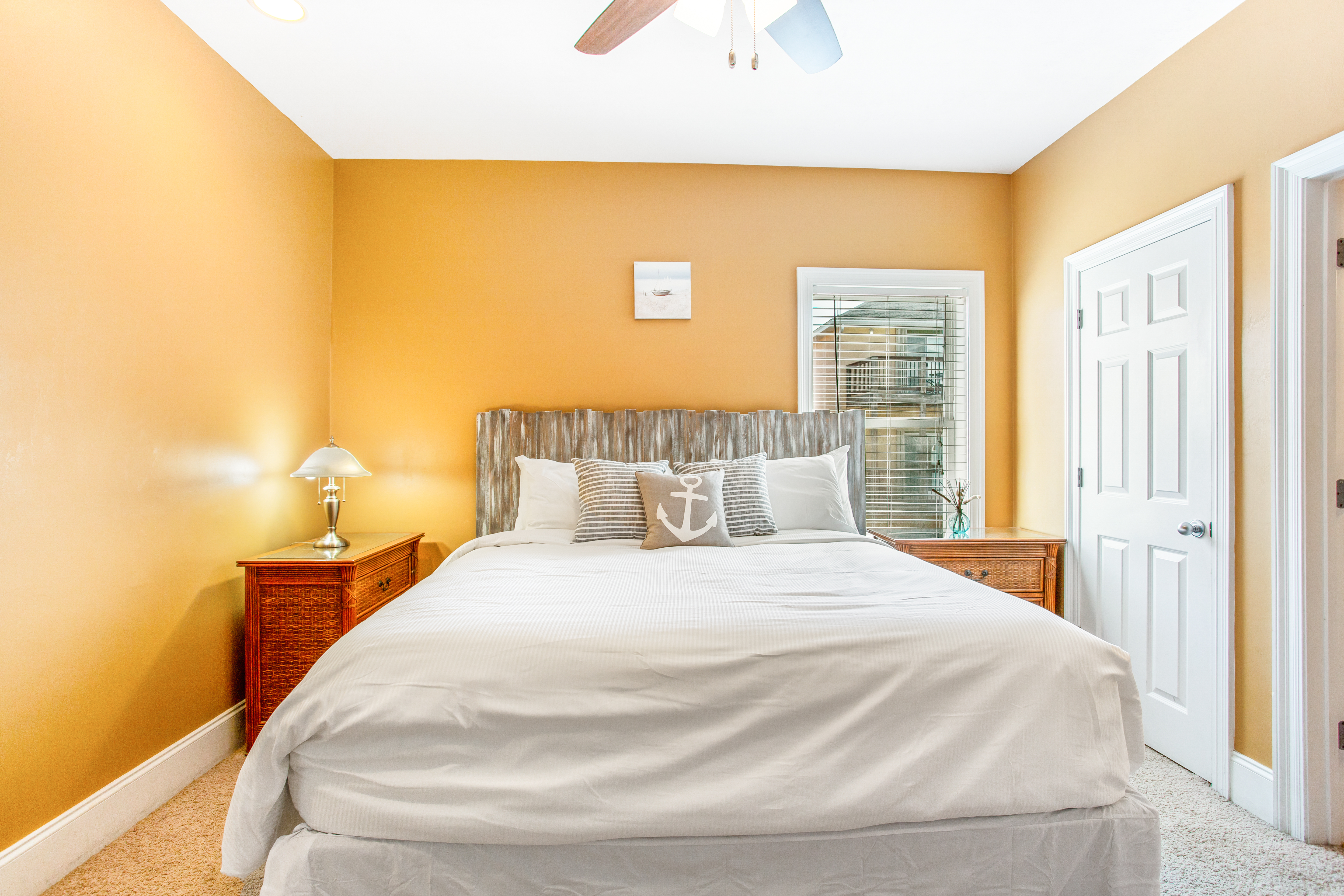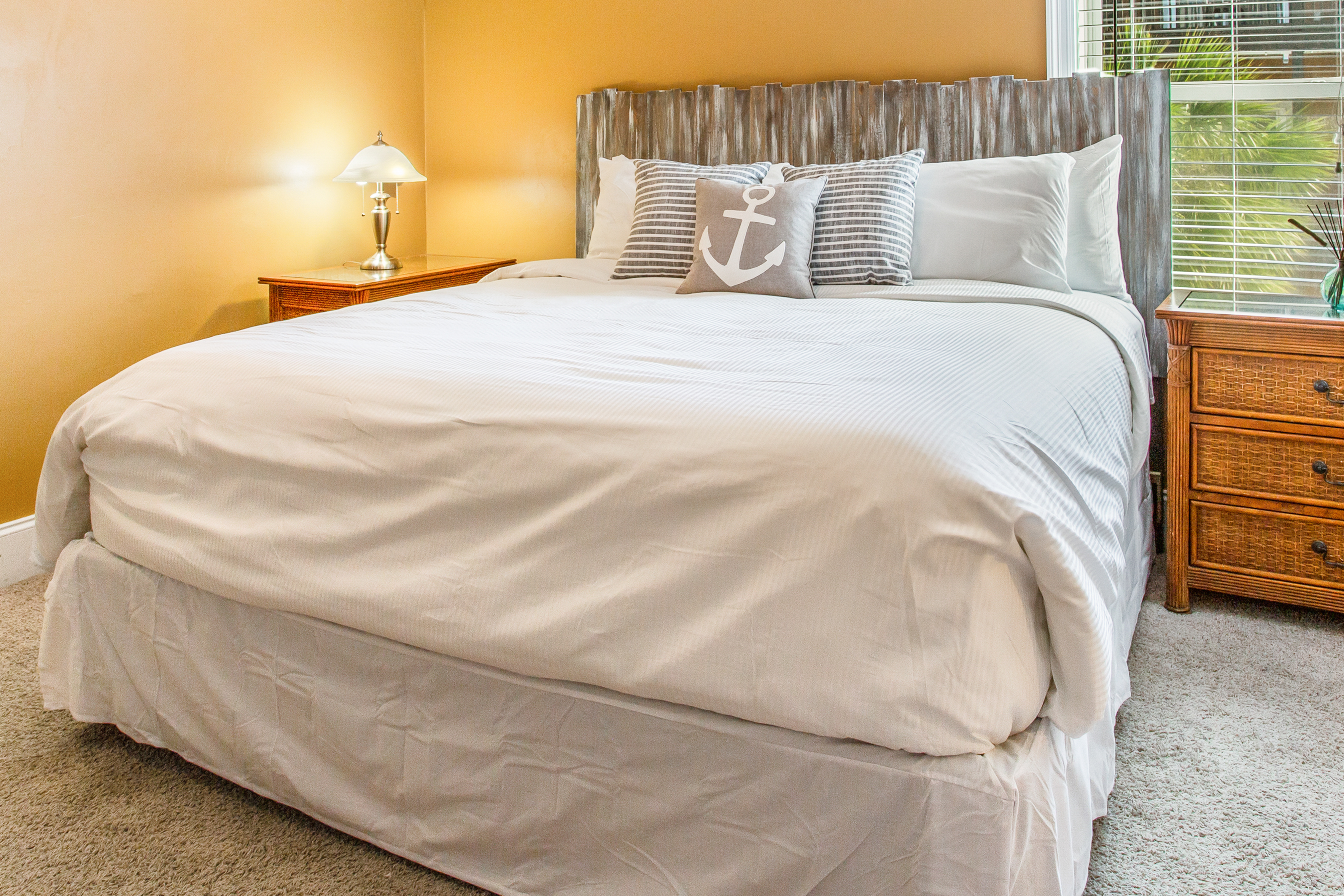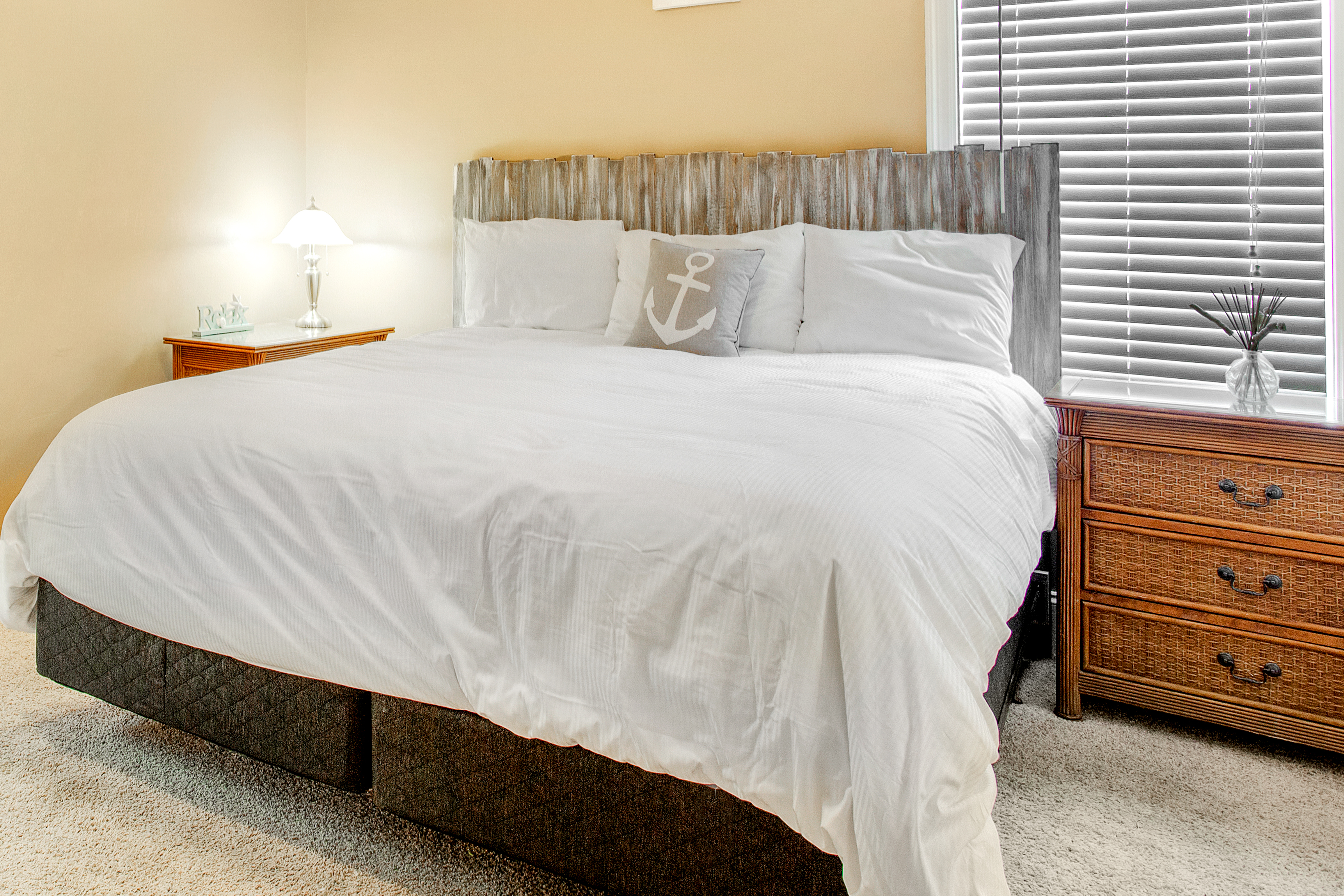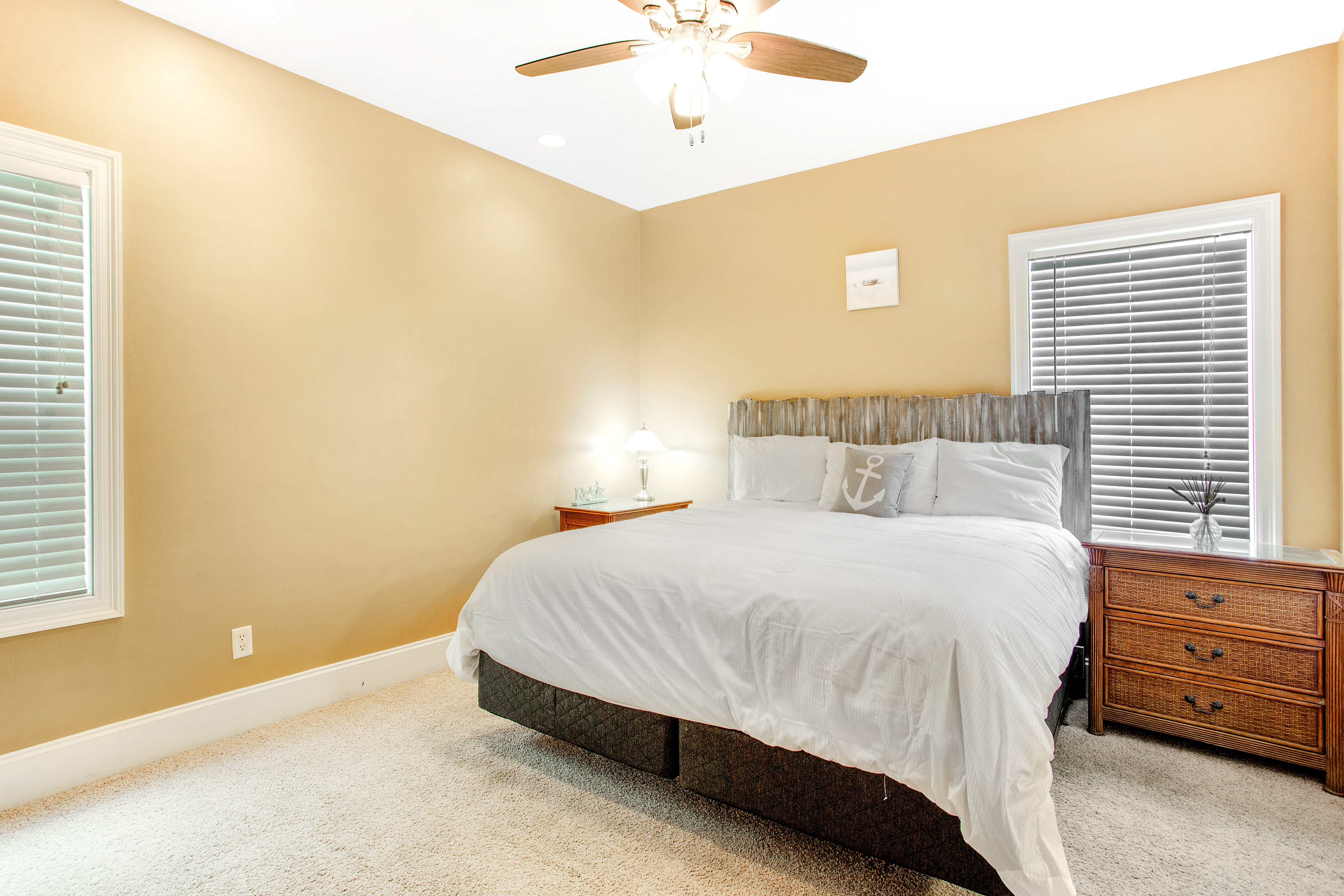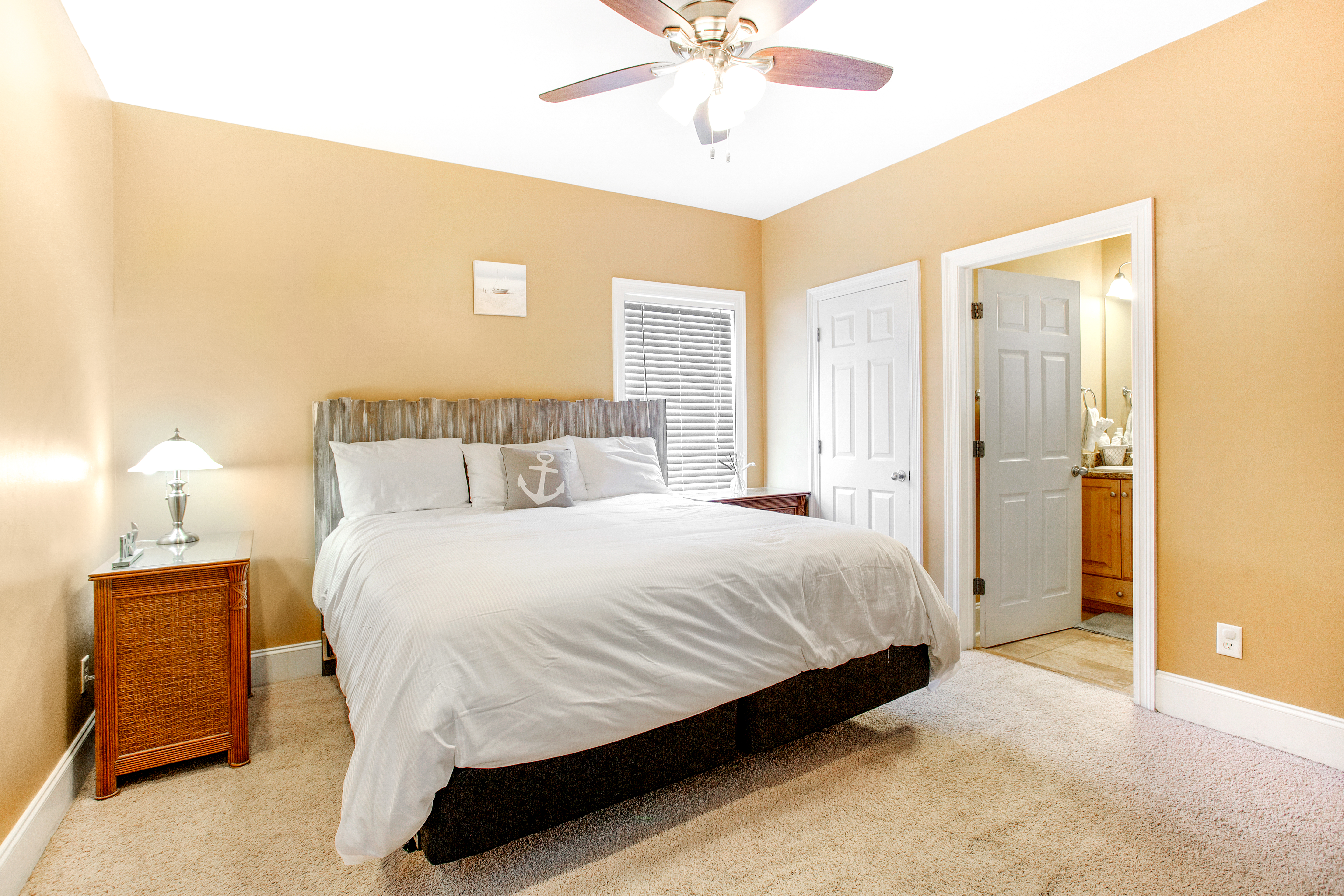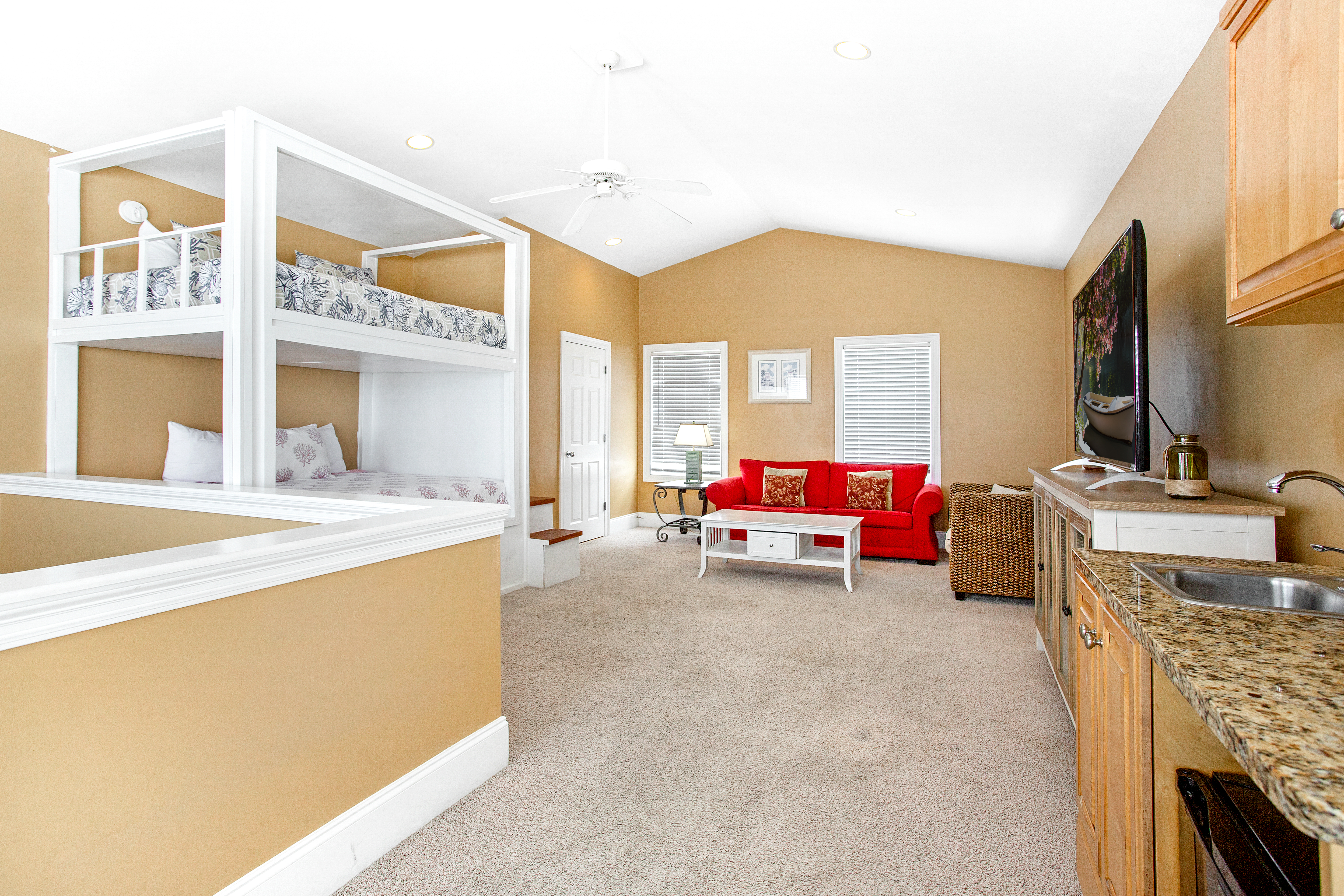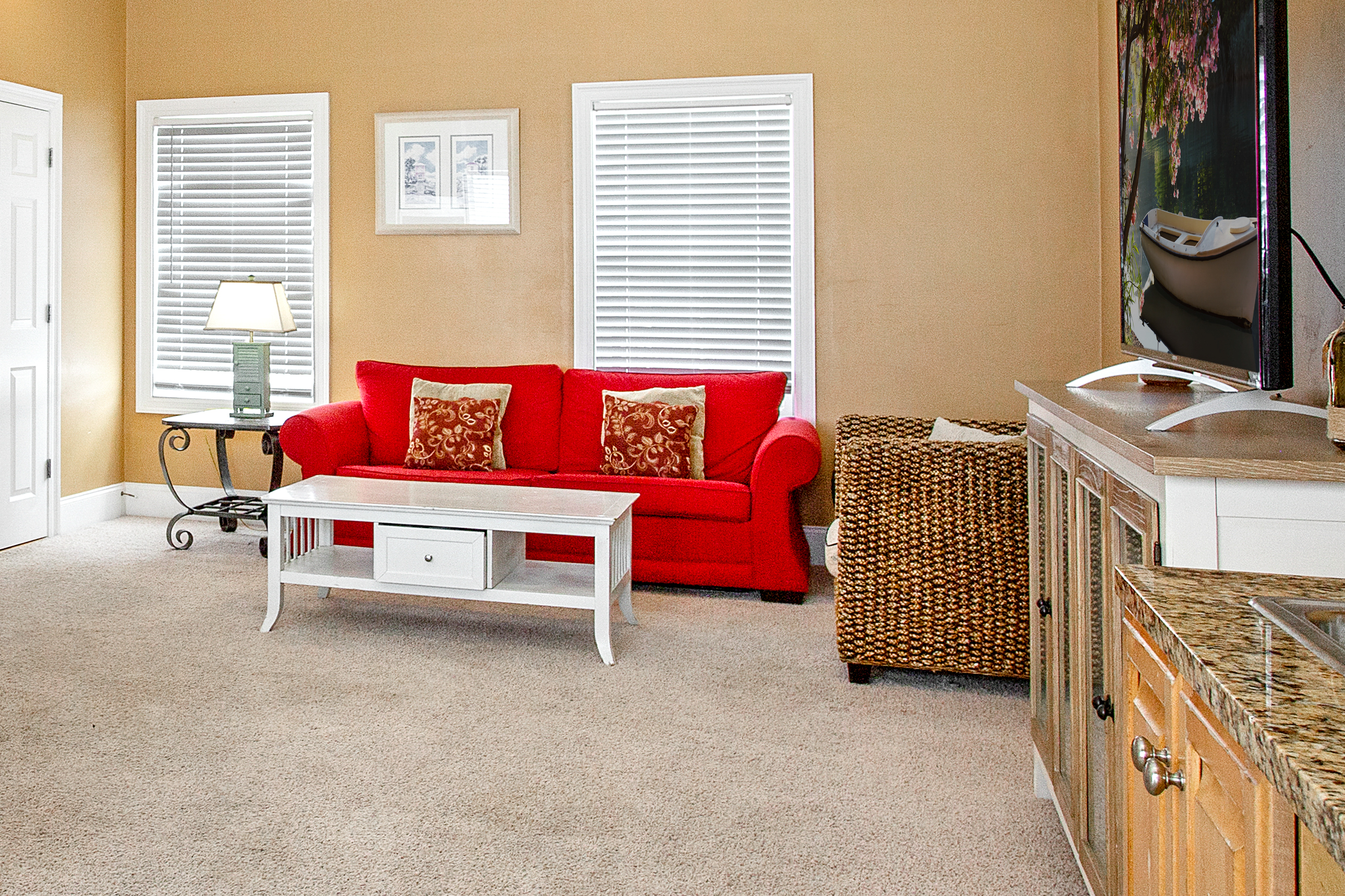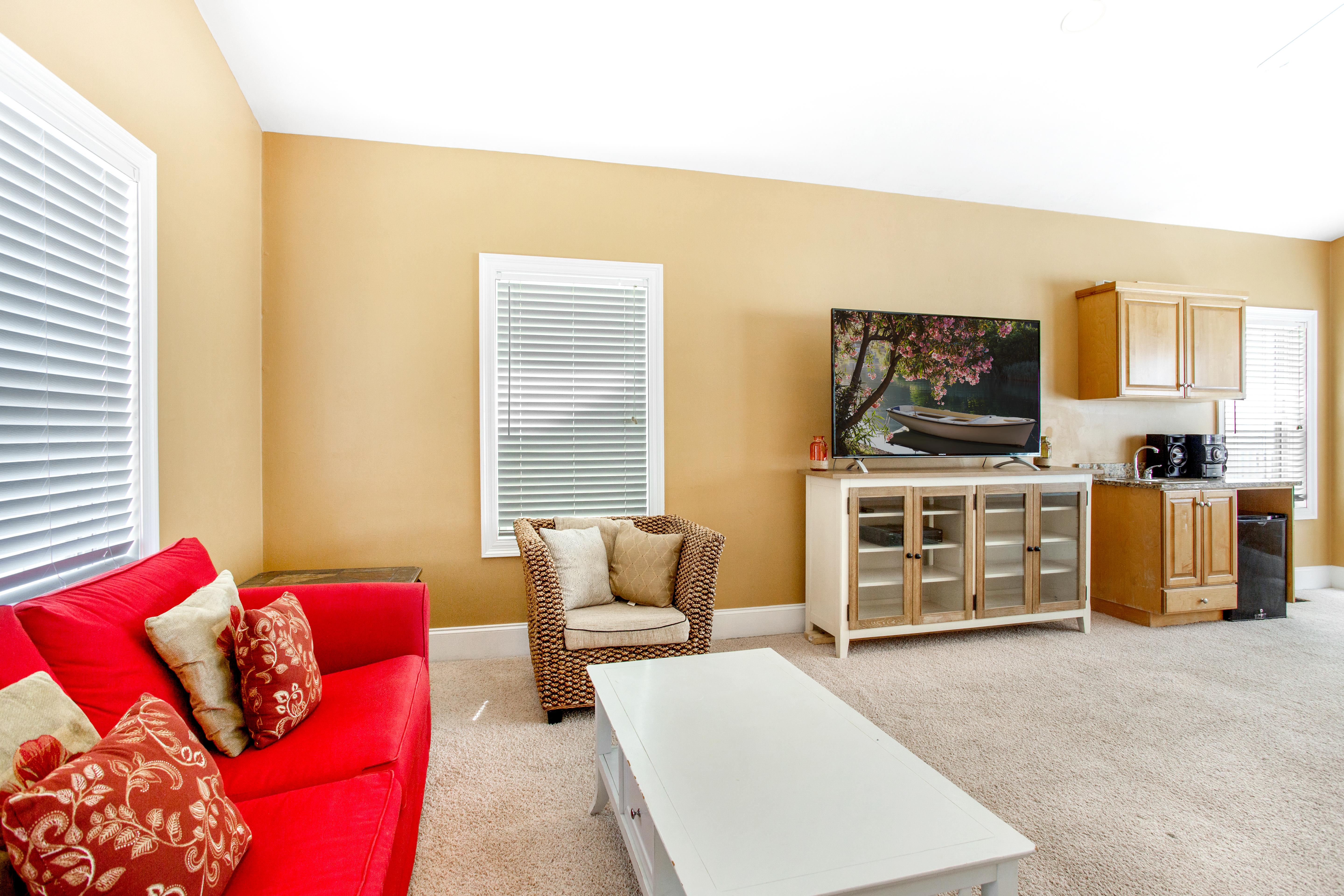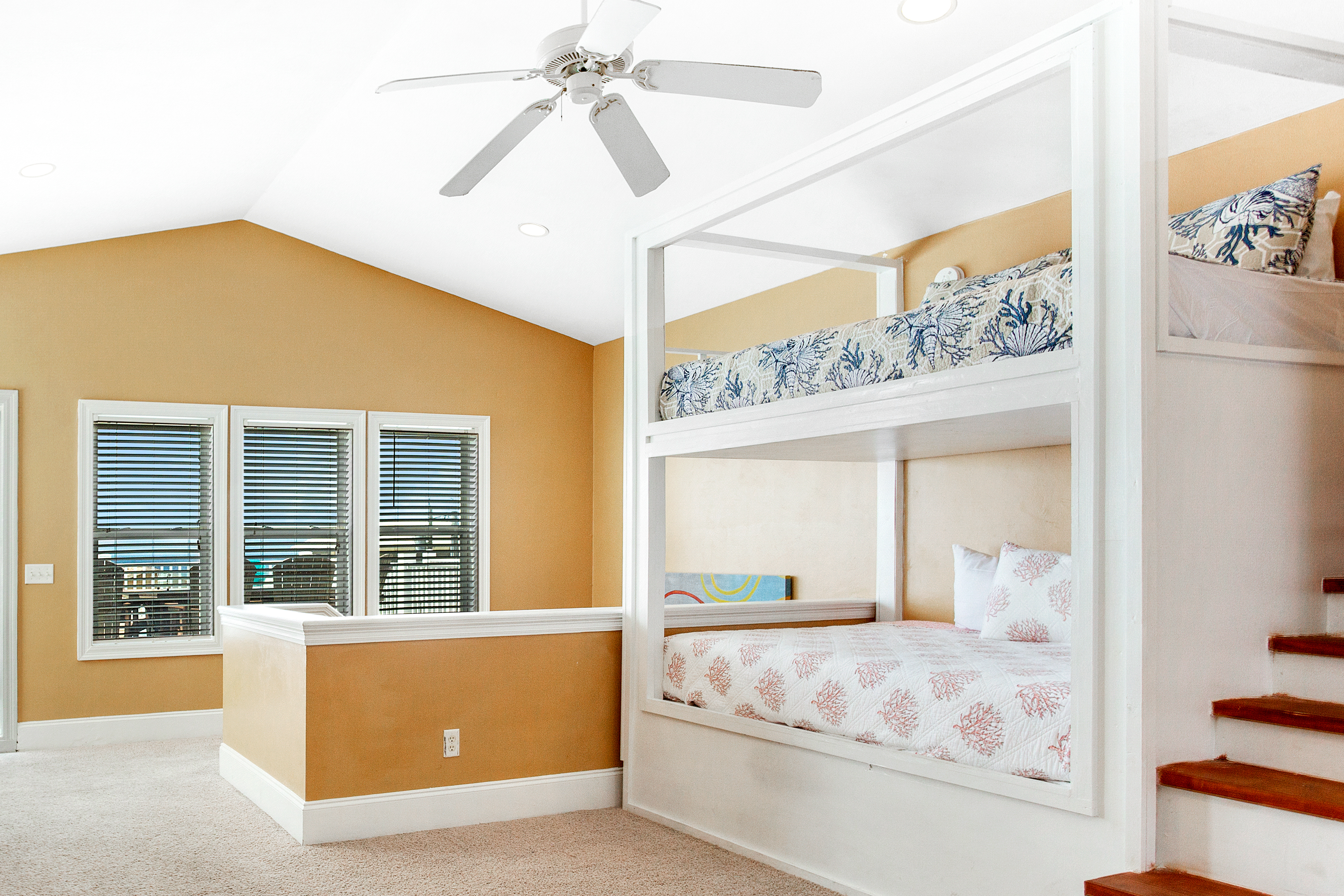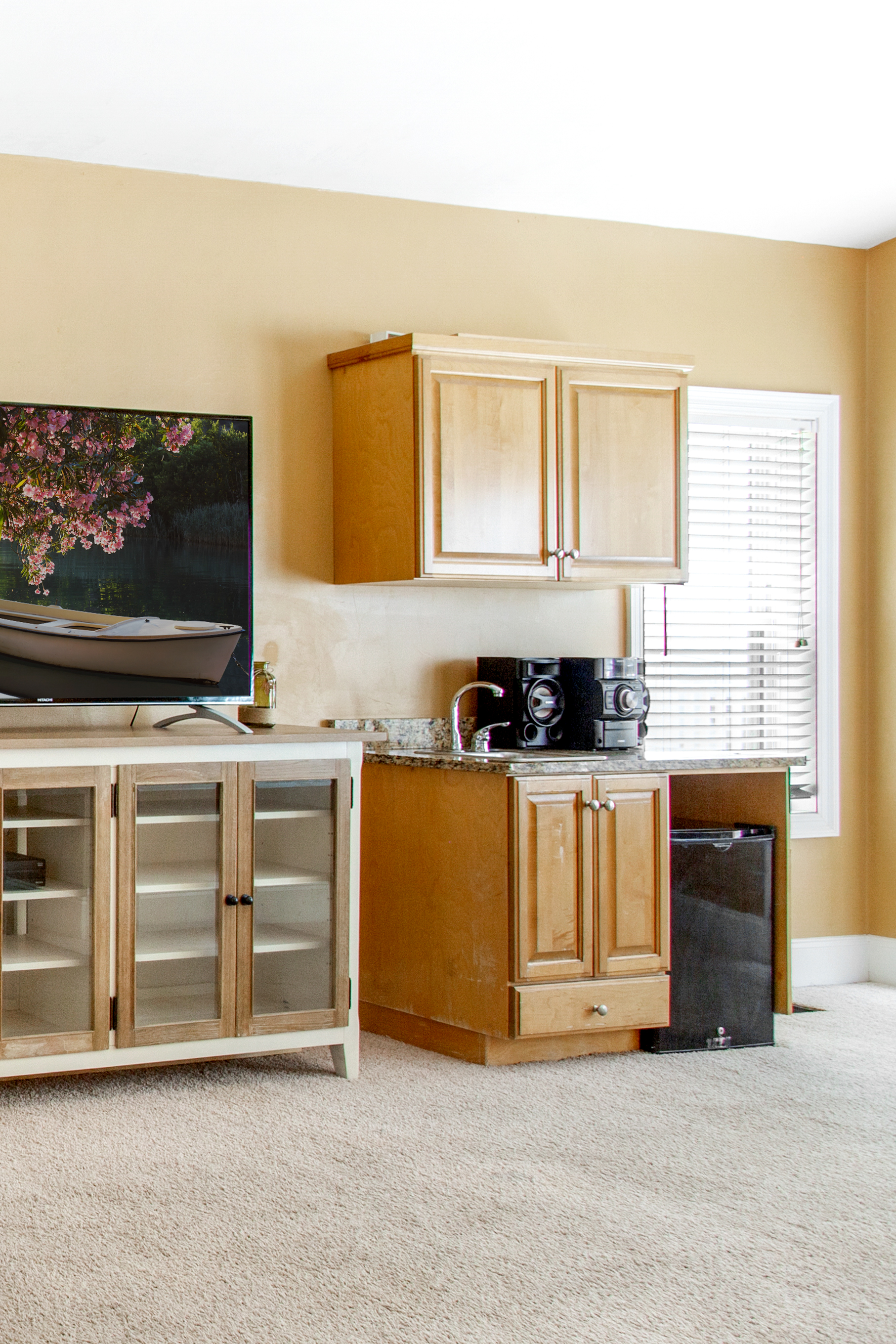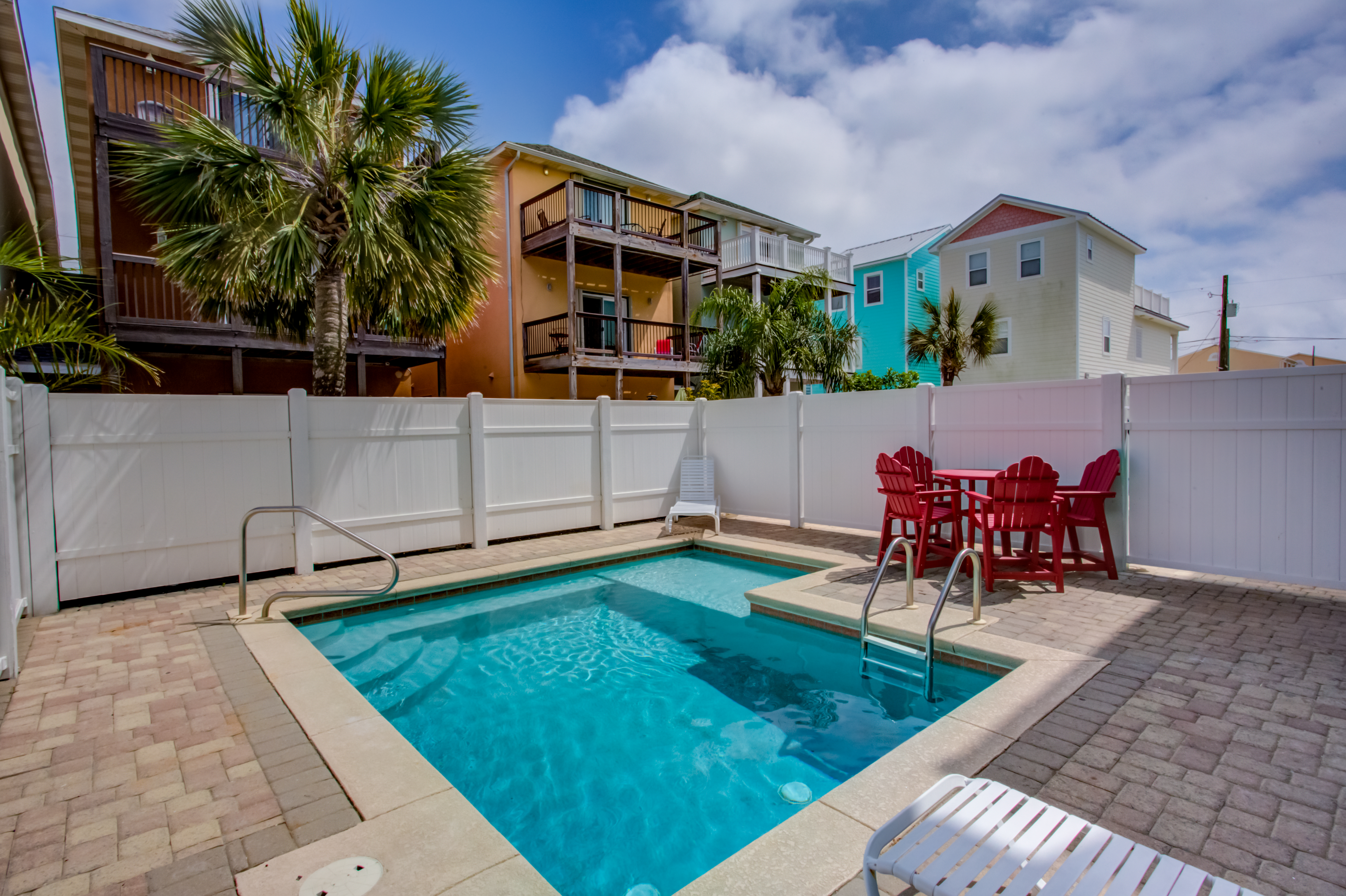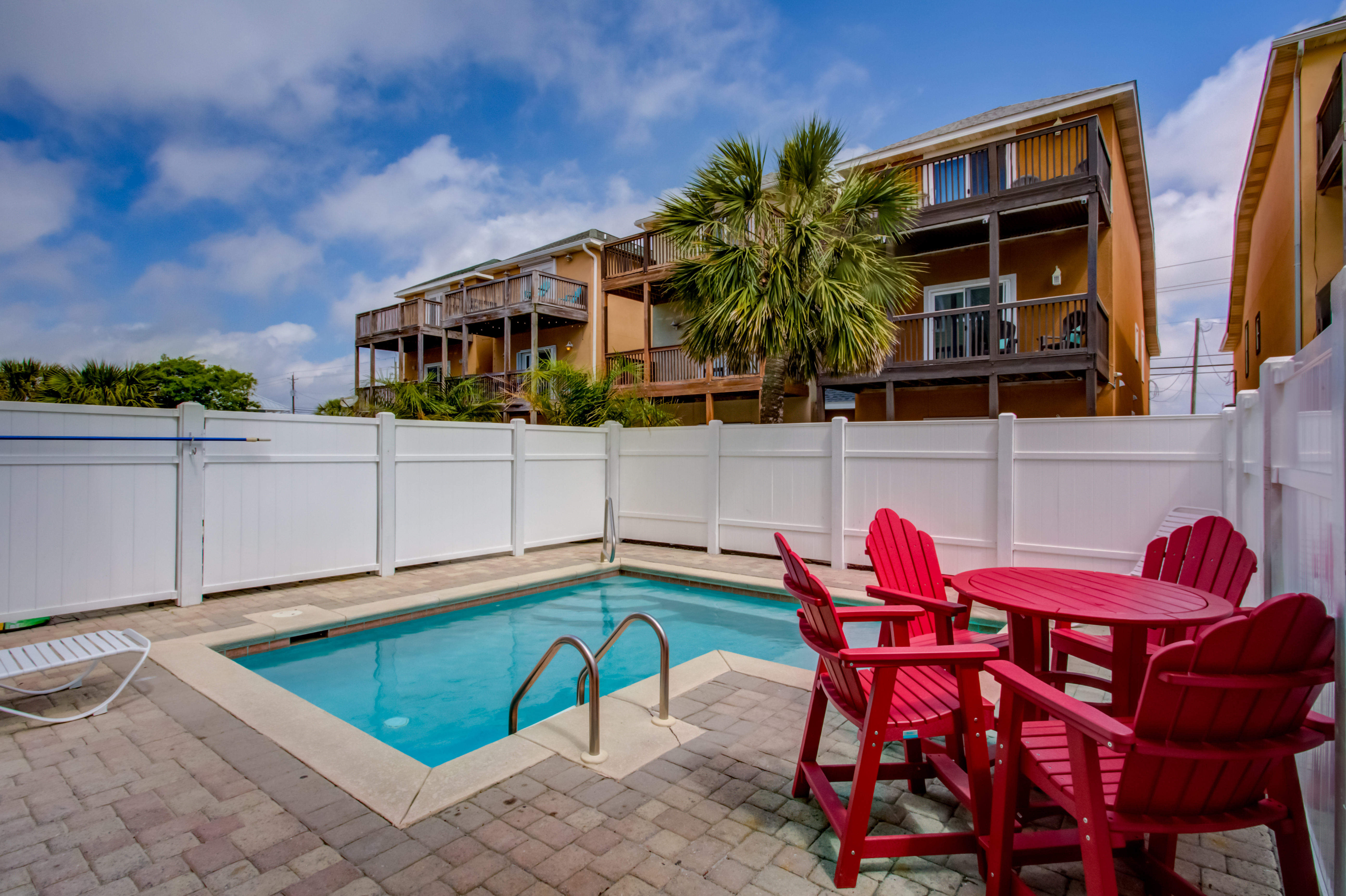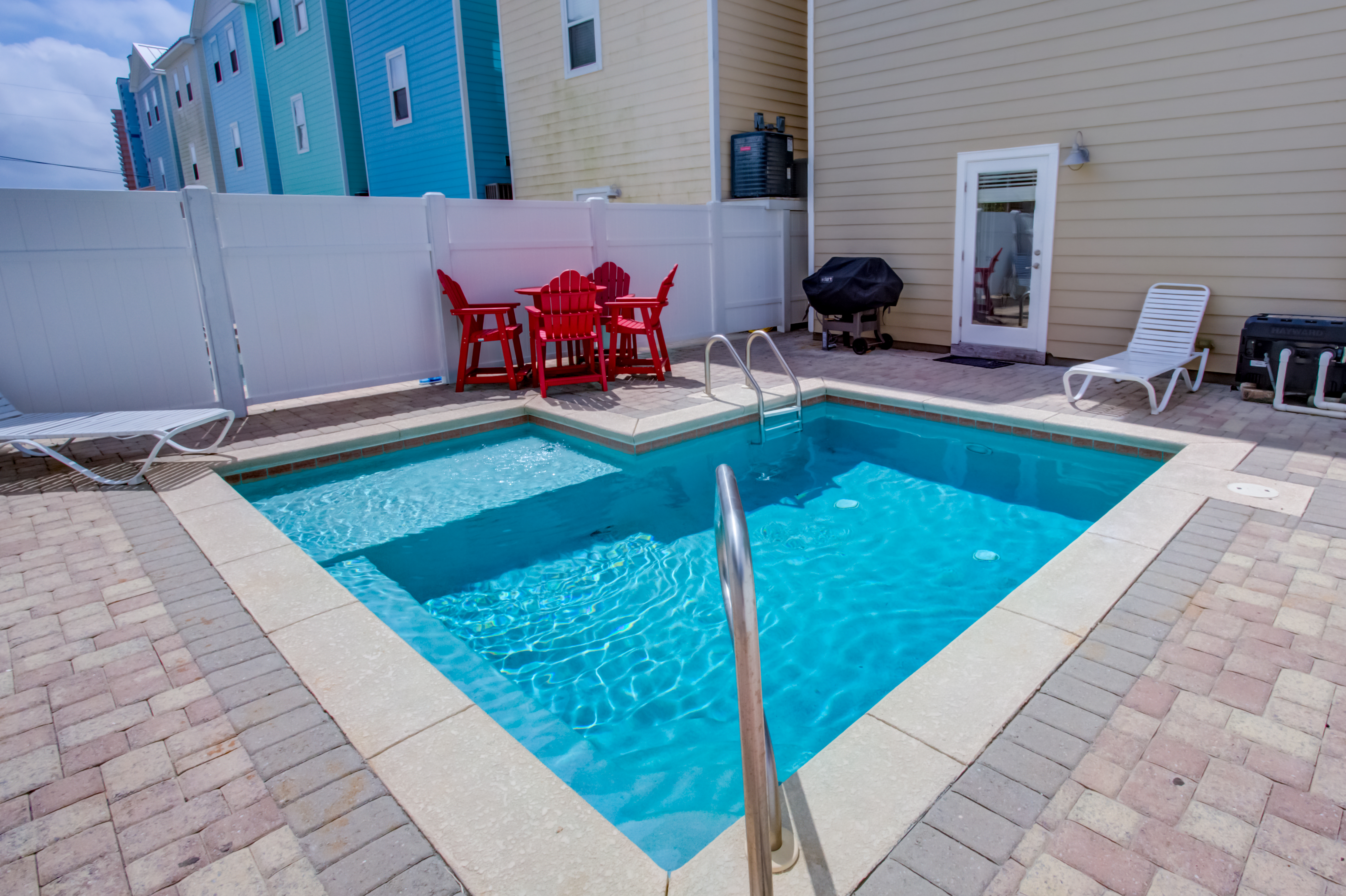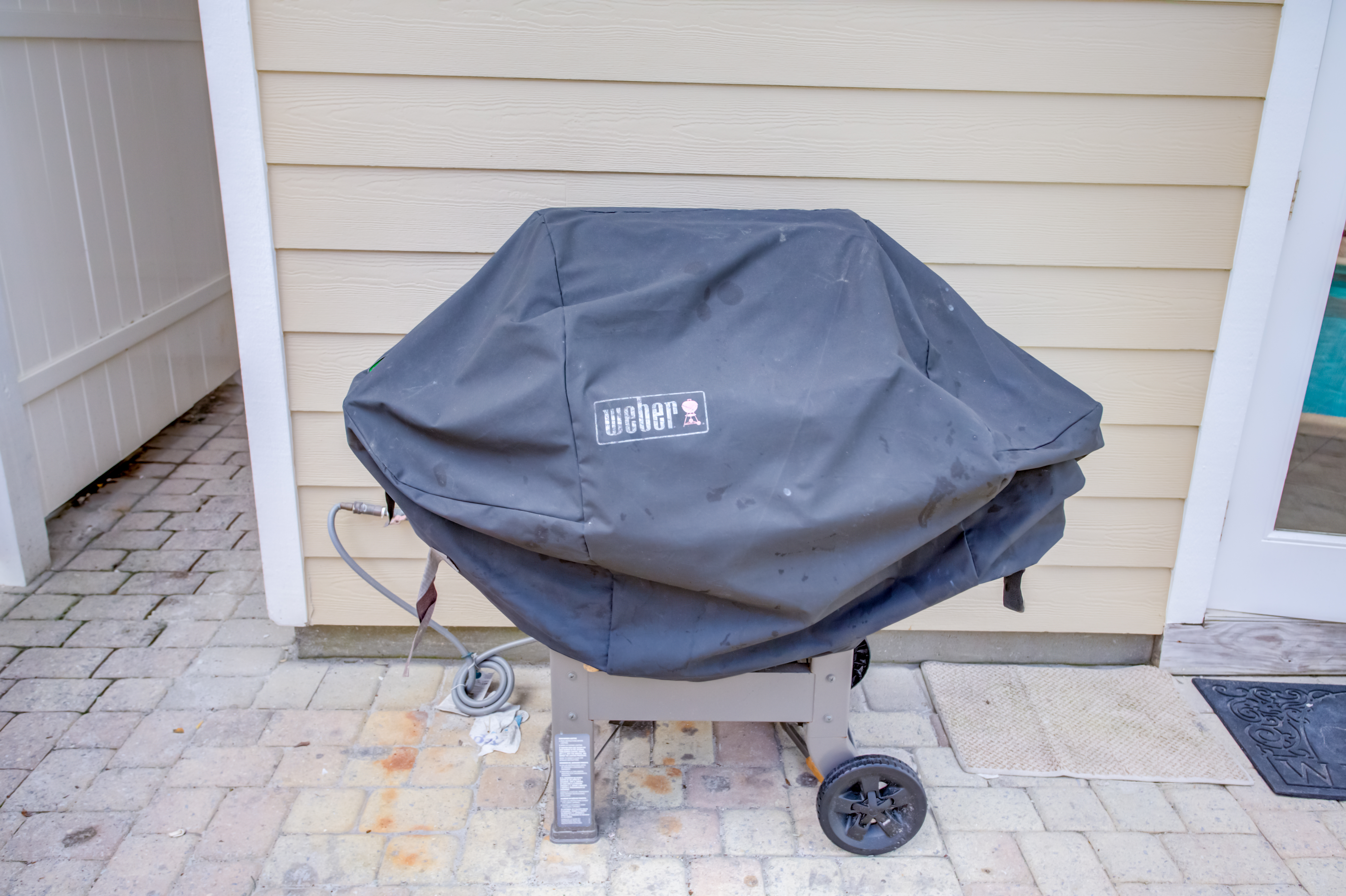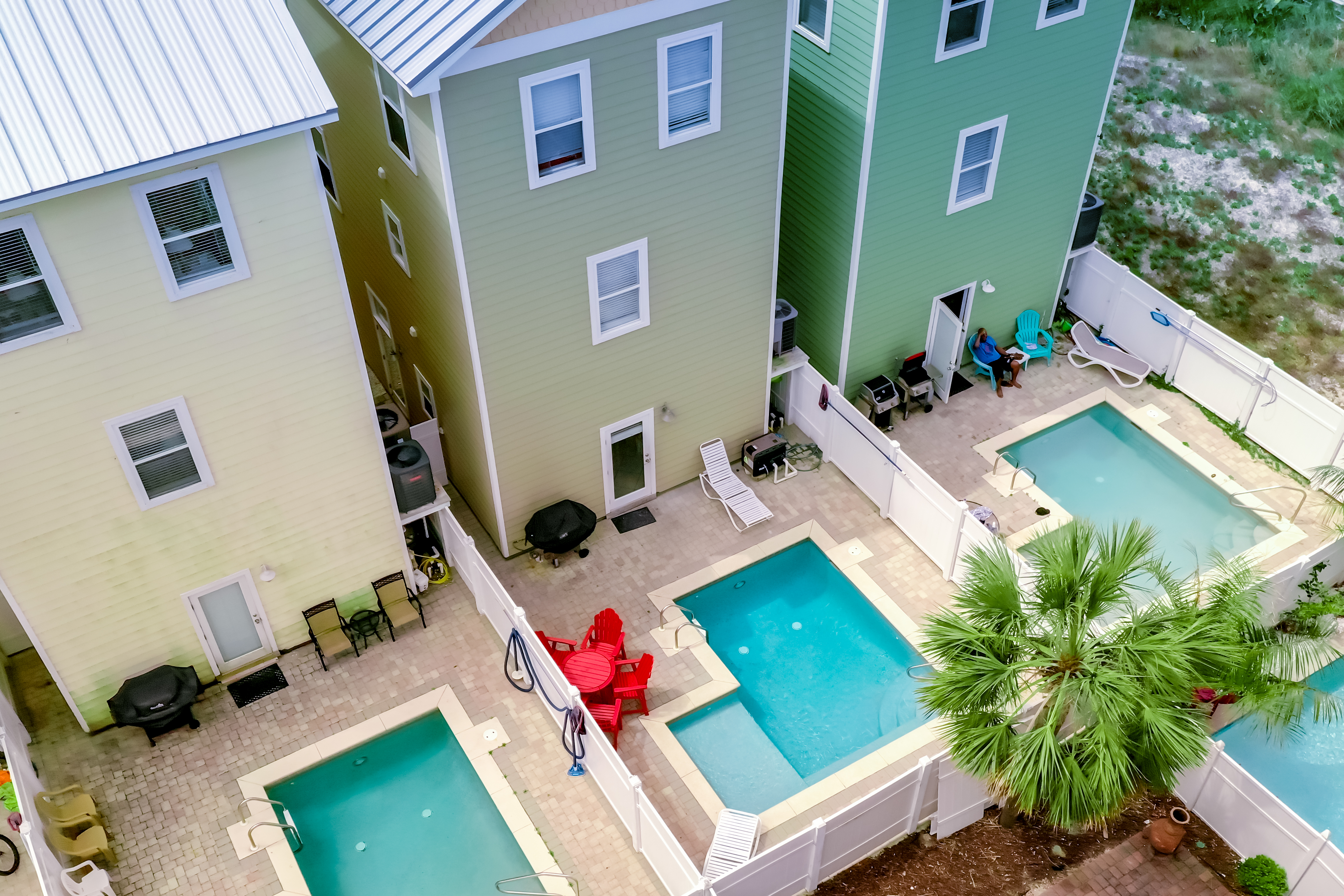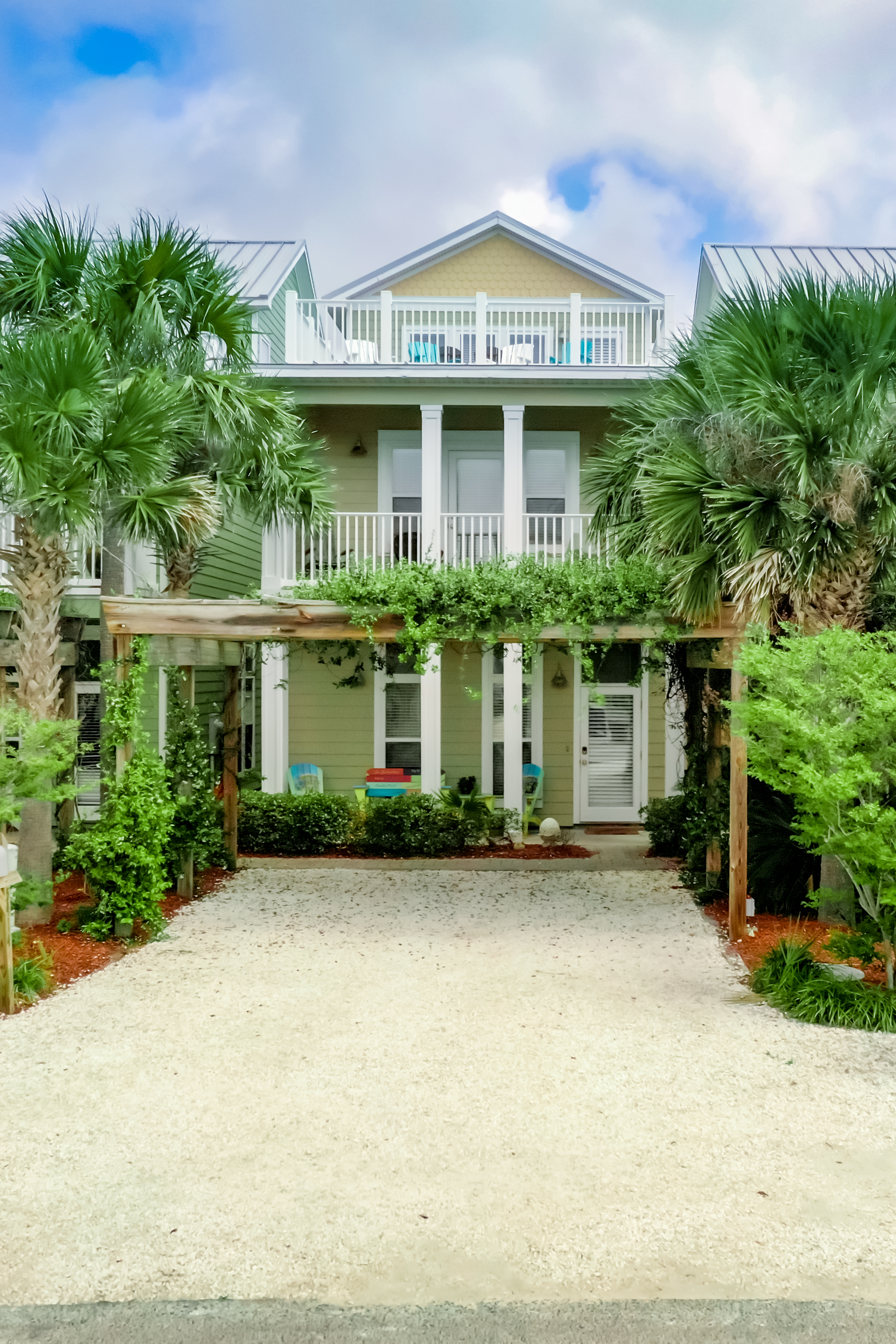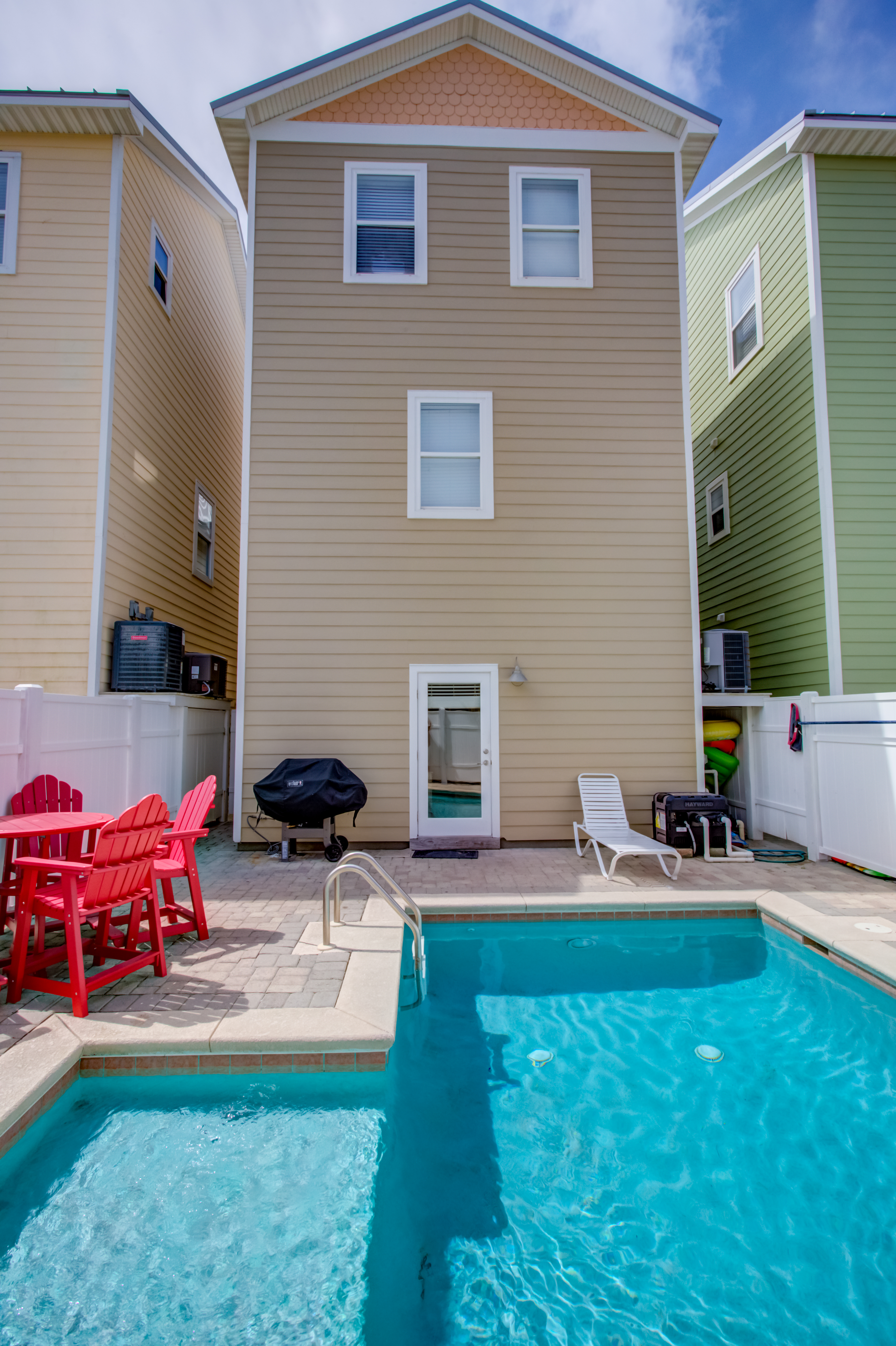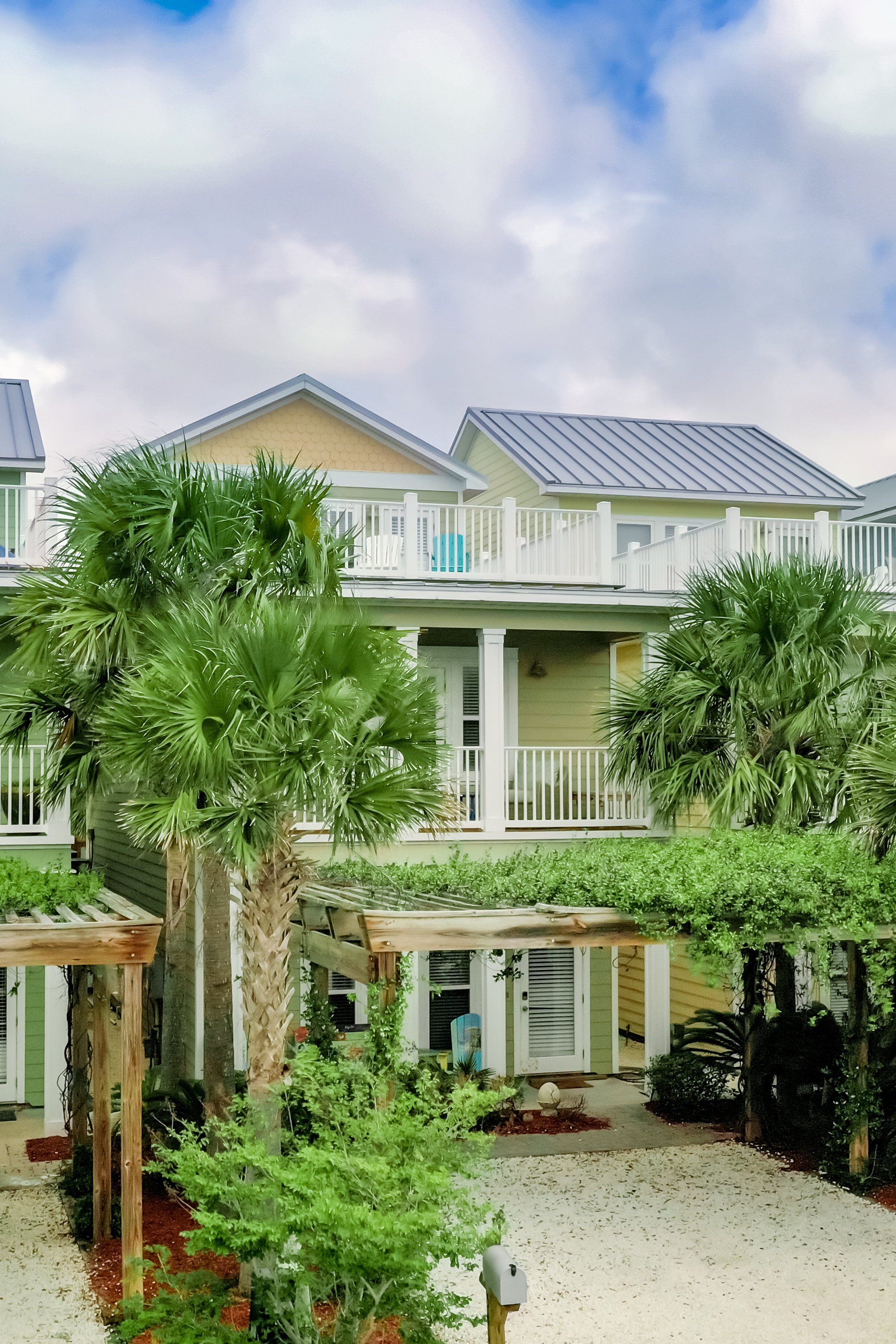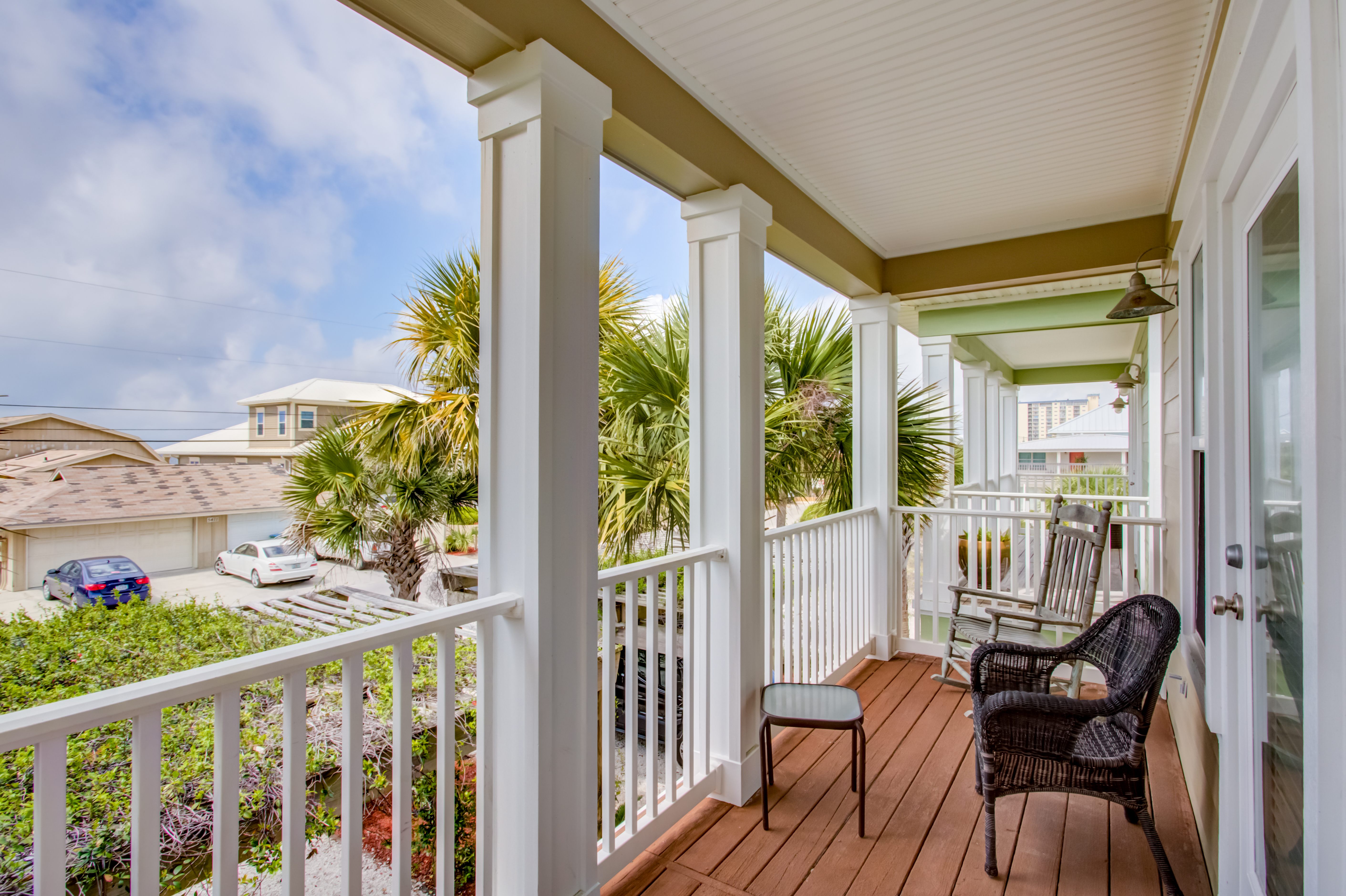 | | |
| --- | --- |
| | 32 Reviews |
| Sleeps | 12 |
| Bedrooms | 3 |
| Baths/Half Baths | 3/1 |
| Property type | House |