shores-of-panama-2321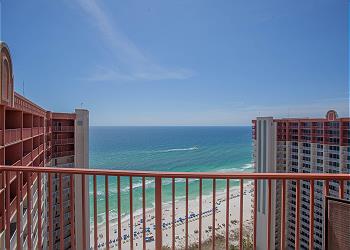 Shores of Panama 2321
https://rent-pcb.com/vacation-rentals/properties/shores-of-panama-2321/
Shores of Panama 2321 | Panama City Beach Vacation Rental
YOU MUST BE 21 YEARS OF AGE OR OLDER TO RENT THIS UNIT! SECURITY WILL BE MONITORING.

Shores of Panama unit 2321 is located on the 23rd floor with amazing beach and pool views.

This beautiful beach front condo has amazing views and high end furnishings. Located at the Shores of Panama Beach Resort with the best amenities on the beach. Location, Location, Location.... The Shores of Panama is located in the heart of Panama City Beach close to all the fun things to do.

This spacious unit offers plenty of room and comfort for all your vacation needs. Whether you're enjoying the fresh air on the balcony or spending quality family time in the spacious living room there's something for everyone. The living room has floor to ceiling windows offering incredible views of the gulf. At the end of the day there is plenty of comfortable seating to give you plenty of room to relax and enjoy your large flat screen TV. Entertain in a large, beautifully equipped kitchen with granite counter tops, a breakfast bar, and a spacious eat in dining area for all your family and friends. This unit includes free WiFi and a washer and dryer for your convenience.

Welcome to the Shores of Panama resort, a family-friendly retreat in Panama City Beach. This 23-story Gulf front property features a host of luxury amenities, the largest of its kind in all of Northwest Florida, 18,000-square-foot pool with zero-entry, lagoon-style pool, a kids' play area, and a Jacuzzi to our heated indoor pool and accompanying indoor Jacuzzi, two tiki bars for on-site dining and drinks, a full-service spa, and exhilarating water sports and beachfront activities to keep you entertained.

RESORT RULES: NO PETS ALLOWED, WITH THE EXCEPTION OF OWNERS

***(This unit can sleep families up to 8 people but only a maximum of 7 adults. The top bunk bed can only support 100 lbs.)***

There is limited assistance for check-ins after 9:00pm.
Thank you for entering your review. The review will become available to the system shortly.
9
9
Overall Rating:
4.3333
4.3333
September at the Beach
Rating:
1
4
5
Condo was clean and stocked with everything they advertised. No sheets for the pullout couch was the only issue. Elevators located right outside the door so there was never a long wait (even for the top floor).
Only knock is the parking garage, not enough spots for the amount of people that were staying on property. Overall 7.5/10
Manager Response: 10/07/2021
Response from Forehand Rentals
Thank you for your feedback! We are thrille dyou enjoyed your stay! Also the pull out sofa sheets were more than likely stored in the cabinet in the living room, we apologize about the communication on that and appreciate your understanding. We appreciate your business and look forward to serving you again.
Shores of Panama
Rating:
1
4
5
Overall everything was enjoyable! Nothing is ever 100% perfect and the not all the issues that arouse were any Forehand Rentals could have resolved. The things that Forehand Rentals (FR) could solve are as follows:
1. The kitchen is randomly stocked. The only teaspoons in the unit appeared to have been chewed by the garbage disposal. So we purchased teaspoons.
2. Some pieces of furniture were is a state of out right broken or repaired in a way that showed a prior guest had attempted to foment the repair. The master bedroom bed is held up by a stack of 2x4's the headboard is not attached to anything, & the rails and other pieces are stacked in the laundry & HVAC closets. One assumes this was due to an enthusiastic honeymoon at some point so one has to make allowances. There is only one bar stool which should be immediately repaired or replaced.
Shores of Panama issues are as follows:
1. Security... the security staff here are either trained to be rude, obnoxious, & incompetent or are hired for those personality traits. They are more concerned with insuring guest aren't near the pool with a plastic cup than with the frat boys wolf howling across complex at all hours of the night, them spotlighting each others rooms, or double parking a Honda Civic. When the owners gate malfunctioned security was stationed next to it to insure all were inconvenienced by having to drive past the front desk. Why IDK other than the aforementioned incompetence of the security chief and his employees.

Manager Response: 10/07/2021
Response from Forehand Rentals
Thank you for taking the time to leave a review. We're sorry your experience didn't match your expectations. We appreciate the feedback so that we can improve! Please know that these repairs have been made and the unit is in great shape. We do hope you will come back and allow us to offer you a wonderful vacation once again. Thank you
Great view and nice condo. Serious issues with elevator.
Rating:
1
3
5
Great view and spacious, clean condo. Access and instructions were good. The balcony was great. The big problem was elevator. We had to wait at least 20-30 minutes every time before we can get a space in the elevator if we are lucky. We tried all the sides elevators and they had same problem. Also unit did not have a full toilet paper roll and other basic supply like soap, etc was not enough for single use. For the price they are charging for a night, I think they should provide enough supply for a stay and you don't have to go to store to get toilet paper, especially when elevator takes more than 30 minuets each time. Parking was also super crowded and it took more than 30 minutes each time we had to go in or out.
Manager Response: 07/01/2021
Response from Forehand Rentals
Thank you for letting us know what happened. Your feedback makes us better. Allow me to apologize on behalf of the team at Forehand Rentals. We are looking into this issue and hope to resolve it promptly and accurately and we'll strive to do better. We would appreciate another chance to earn your business.
Great vacation
Rating:
1
5
5
We had a great vacation in Panama City Beach! Unit 2321 was very clean and we had no issues with the unit during our stay. The unit is also close to the elevators and we had no issues with them either. The resort itself is very nice with the two pools and two hot tubs. The parking garage is extremely tight to drive around in and you have to drive around to find a non reserved parking space. Overall this was a great place to stay during our vacation and would definitely stay in this unit again.
Manager Response: 10/29/2020
Response from Forehand Rentals
Thanks for the awesome review, We work hard to meet expectations like yours, and we're happy to hear we hit the mark for you. Come back and see us soon. Cheers!
Wonderful
Rating:
1
5
5
We had a great time during our stay. The condo was very nice, clean and a good size. The balcony faces the ocean and there was plenty of furniture on the balcony to enjoy the view. The management staff was very helpful to us when we had questions. The location, Shores of Panama, is right next door (walking distance) to Pineapple Willy's which is a great place to grab a bite to eat or a drink. Overall our stay was enjoyable and I highly recommend Forehand Rentals.
Manager Response: 10/29/2020
Response from Forehand Rentals
Thank you for the kind words, We're so happy your visit at Shores of Panama went so smoothly. We'd love to continue providing great service to awesome guest like you. Thanks again!
Great time !
Rating:
1
5
5
My family and I had a great time on PCB this condo was very accommodating, The staff and security in the complex were all very nice and everything was clean . The property manager was very helpful and prompt with answering my questions or any concerns . We originally planned to only stay 4 nights but were having such a nice time we extended our stay 2 more nights which forehand rentals handled great and we were able to stay in our same condo the next 2 nights . I highly recommend forehand rentals
Manager Response: 10/29/2020
Response from Forehand Rentals
Thank you for the kind words, We're so happy your visit at Shores of Panama went so smoothly. We'd love to continue providing great service to awesome guest like you. Thanks again!
2321 Excellent - june 2020 (tips below)
Rating:
1
5
5
Excellent condo. Would go back to this unit in a heart beat!!

Pro: check in was easy. Big rooms, loved having 3 full bathrooms. comfortable beds, good basic kitchen utensils. Amazing view from balcony. across street from the store and everything you will need. Fun to be near pineapple willies. Pool bar is fun too. Love that we could walk right out to the beach and come in when we needed to. The gym is nice too (2 rooms, one for cardio, one w weights. Basic but gets the job done. (like that there were free weights). (pictures and description from owner is accurate)

Tips: there are a lot of elevators (find them) there are times that they are busy (check in times).We had a few short waits, but nothing big. We climbed the 23 floors a few times (but we are athletic and liked the exercise).
Parking garage is busy but we always found a spot.
Make sure you pack extra pool and bath towels if needed.
The pool does close down at 10pm. (I did like that from a family perspective) a lot of people do go to the beach at night. it is fun to do a night walk.
The pool does get crowded so if you want a chair. Plan early.
All of the security people were nice. They did monitor the arm band.
Diegos is one of our favorite Mexican places to eat. quick and fresh.
Bring beach games. so Fun! (like volleyball or spike ball)

One request...
Have your cleaning crew clean the big light in your kitchen. Clean the top of the drapes to the balcony. (I can send pics if needed). Everything else was very clean and well maintained.

Thank you for an amazing stay! Great location and condo.
Manager Response: 06/21/2020
Response from Forehand Rentals
Kathy, Thank you for your review, feedback and tips. I am happy to hear that you and your family enjoyed your stay and all that this property as to offer. I will be passing along your feedback to our cleaning team to help ensure future stays are even better. You have a lot of great tips and I am sure our future guests will appreciate it, so thank you! We would love to have you as our guest again. -Shannon
Spring Break
Rating:
1
4
5
The maintenance staff was incredible! Forehand Rentals was very easy to contact and they responded quickly with questions we had during check in. My only complaint is that the unit was sandy when we arrived.
Manager Response: 03/23/2020
Response from Forehand Rentals
Madison, thank you for your feedback both positive and constructive. I have passed along your feedback regarding the sand to our cleaning staff to help us be even better for all future stays. I am happy to hear that check-in went seamlessly and that you enjoyed your stay. Please come and see us again. -Shannon
Special Place
Rating:
1
4
5
Top floor
Great view
Outfitted Good
Plenty of room
Brian was an excellent host
Things needing to be done, we're.
Thanks
Manager Response: 02/25/2020
Response from Forehand Rentals
Douglas, thank you for your review. We love hearing from our guest. I am happy to hear that top floor view did not disappoint. We would love to have you back again soon. -Shannon
Your request has been sent. We look forward to meeting all your vacation needs!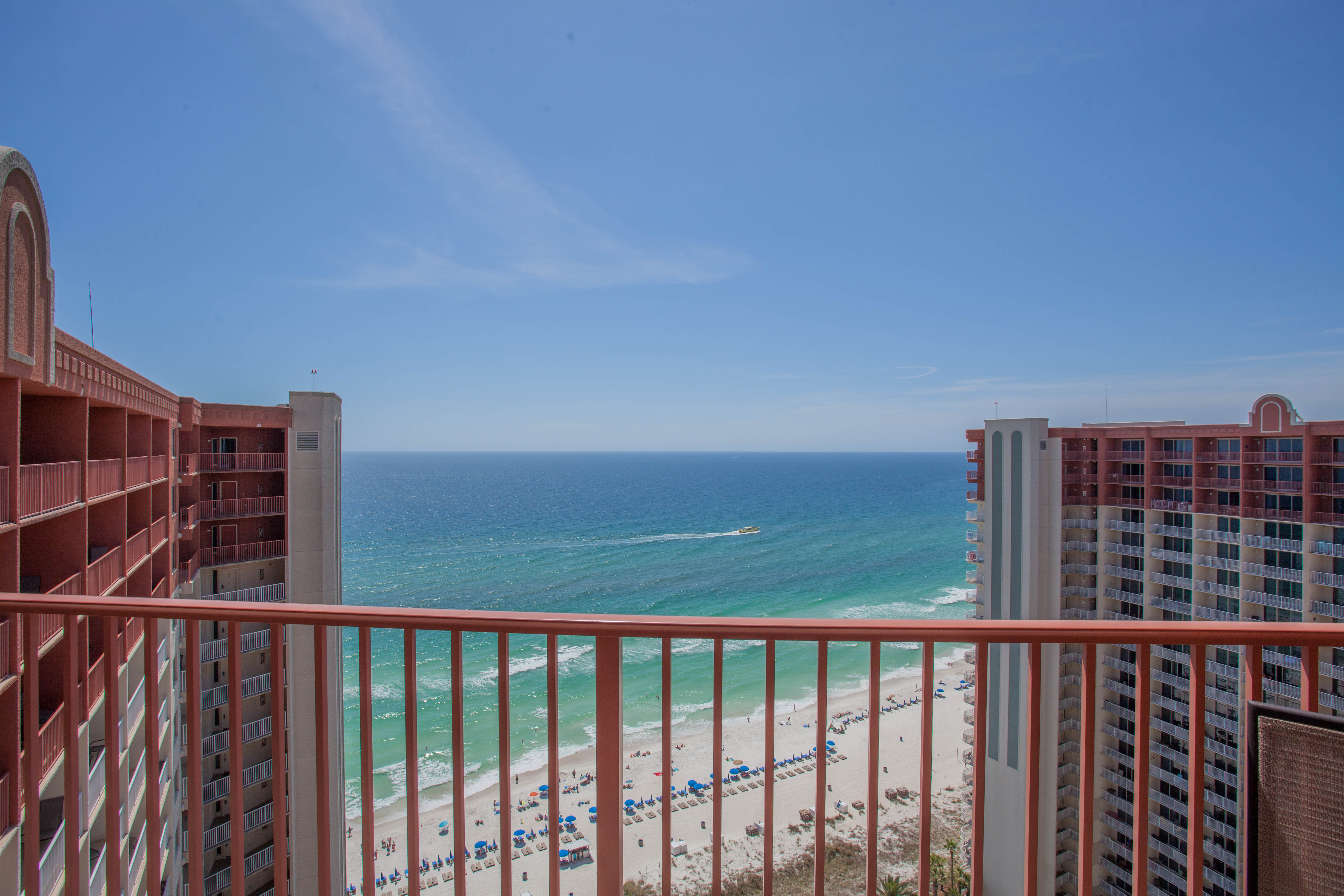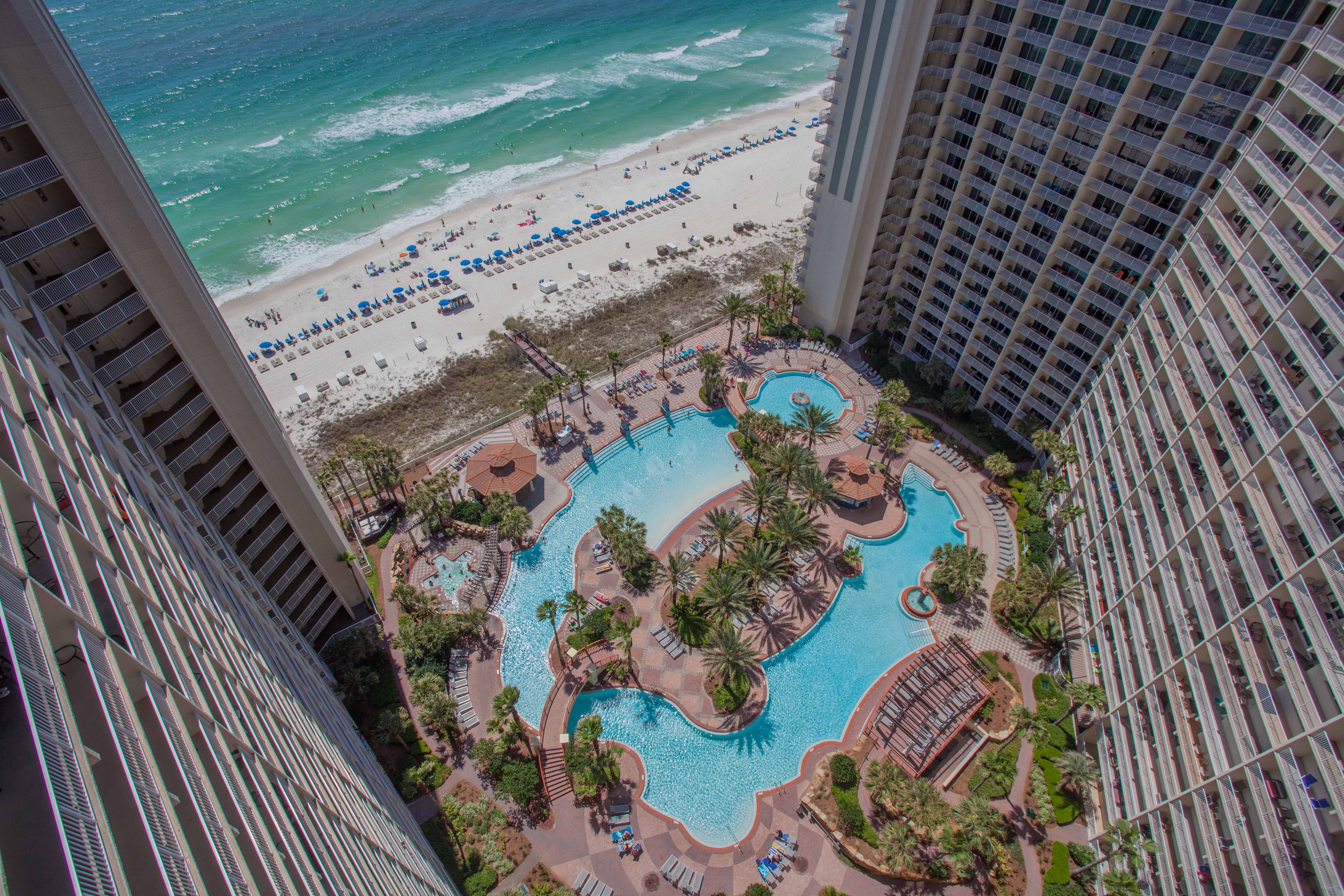 Beautiful View!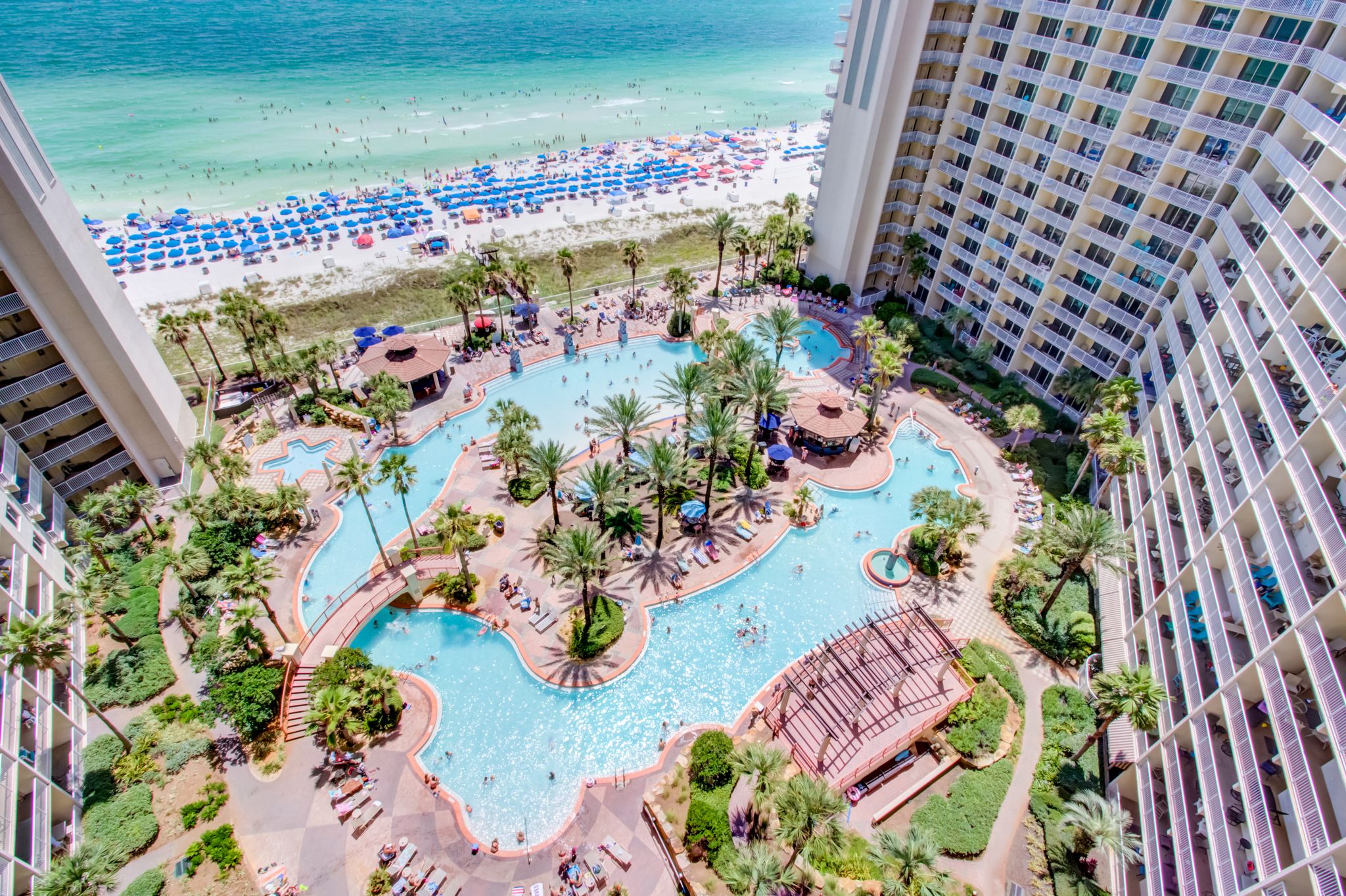 Comfortable Patio Furniture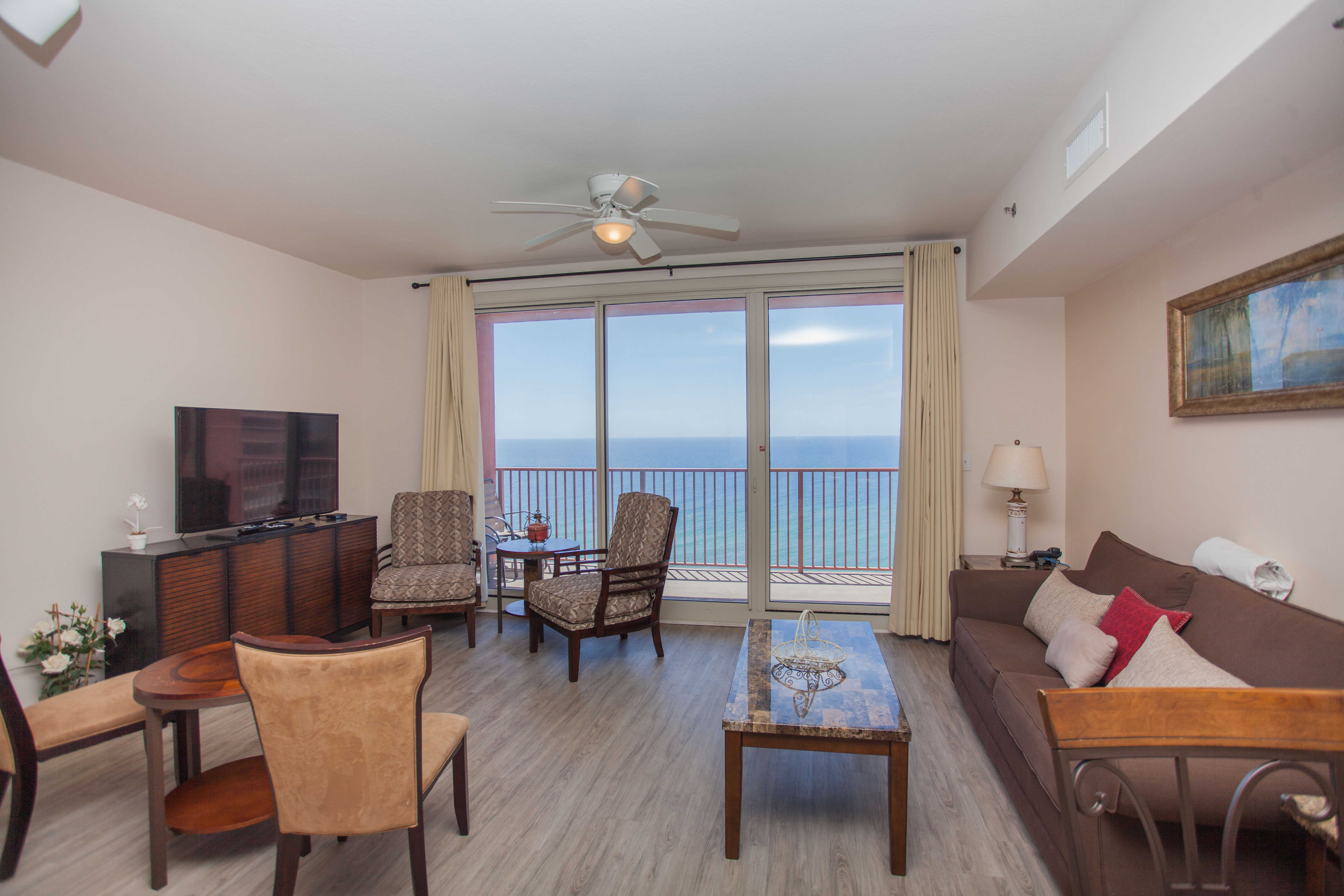 Living room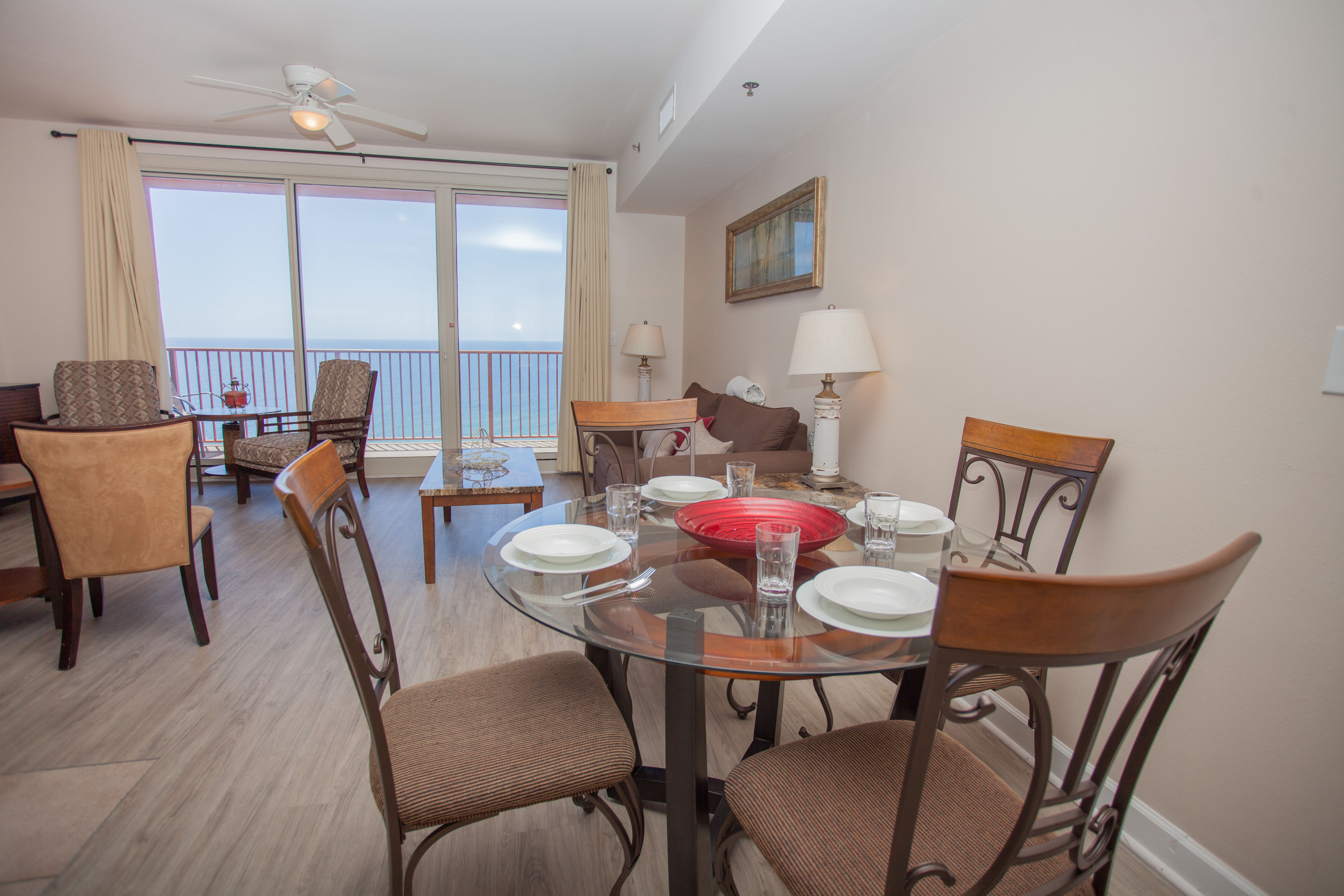 Dining Area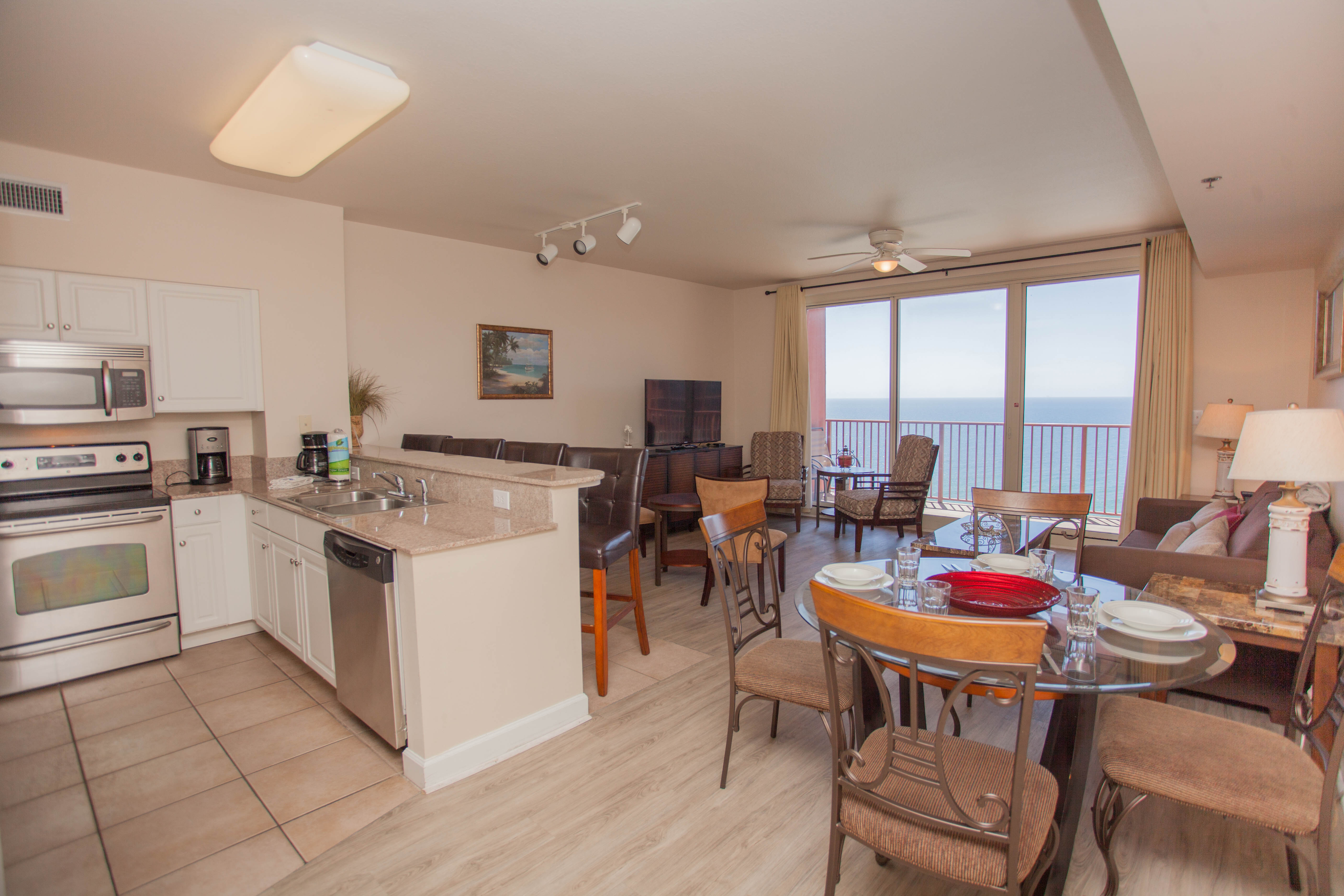 Dining Area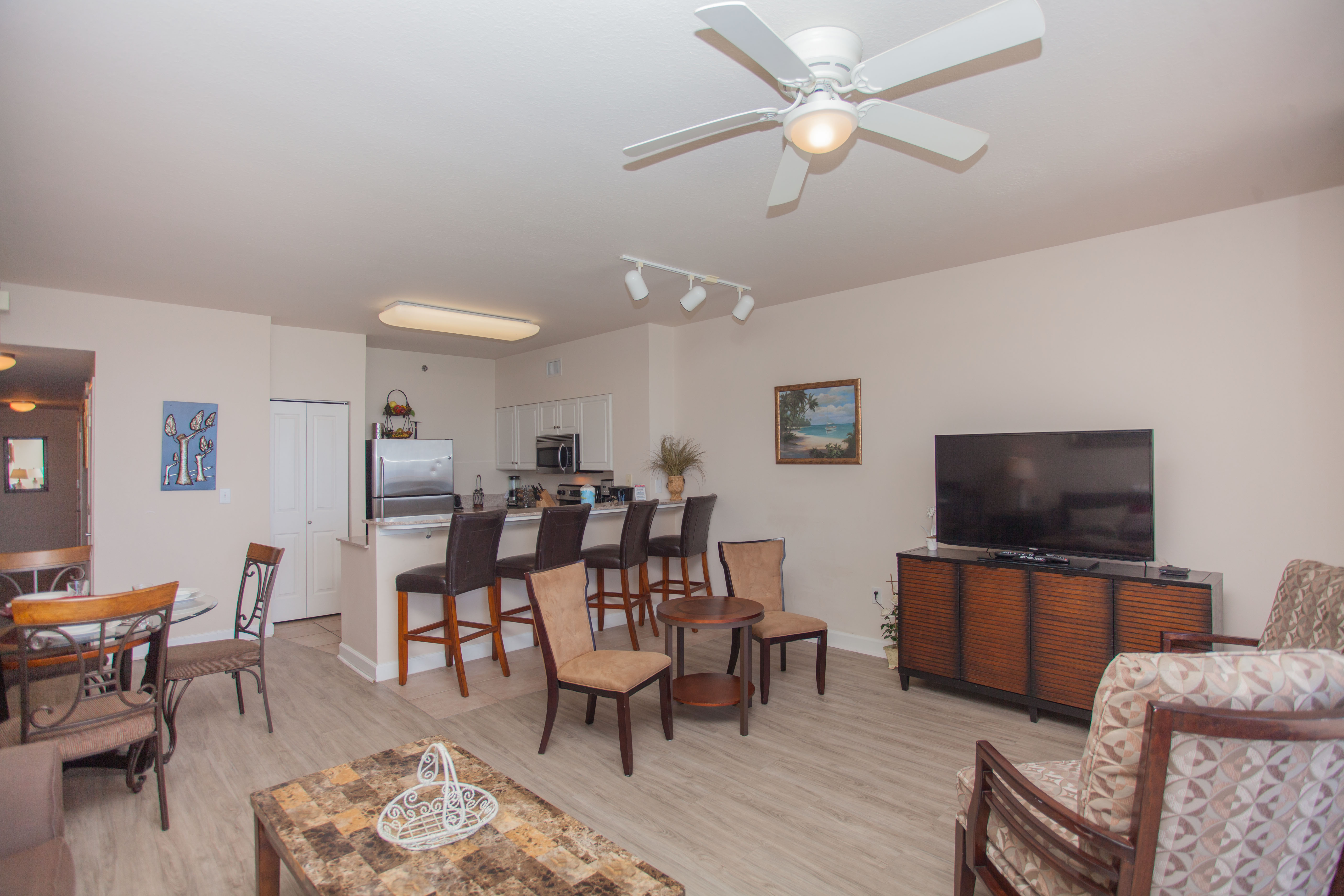 Living room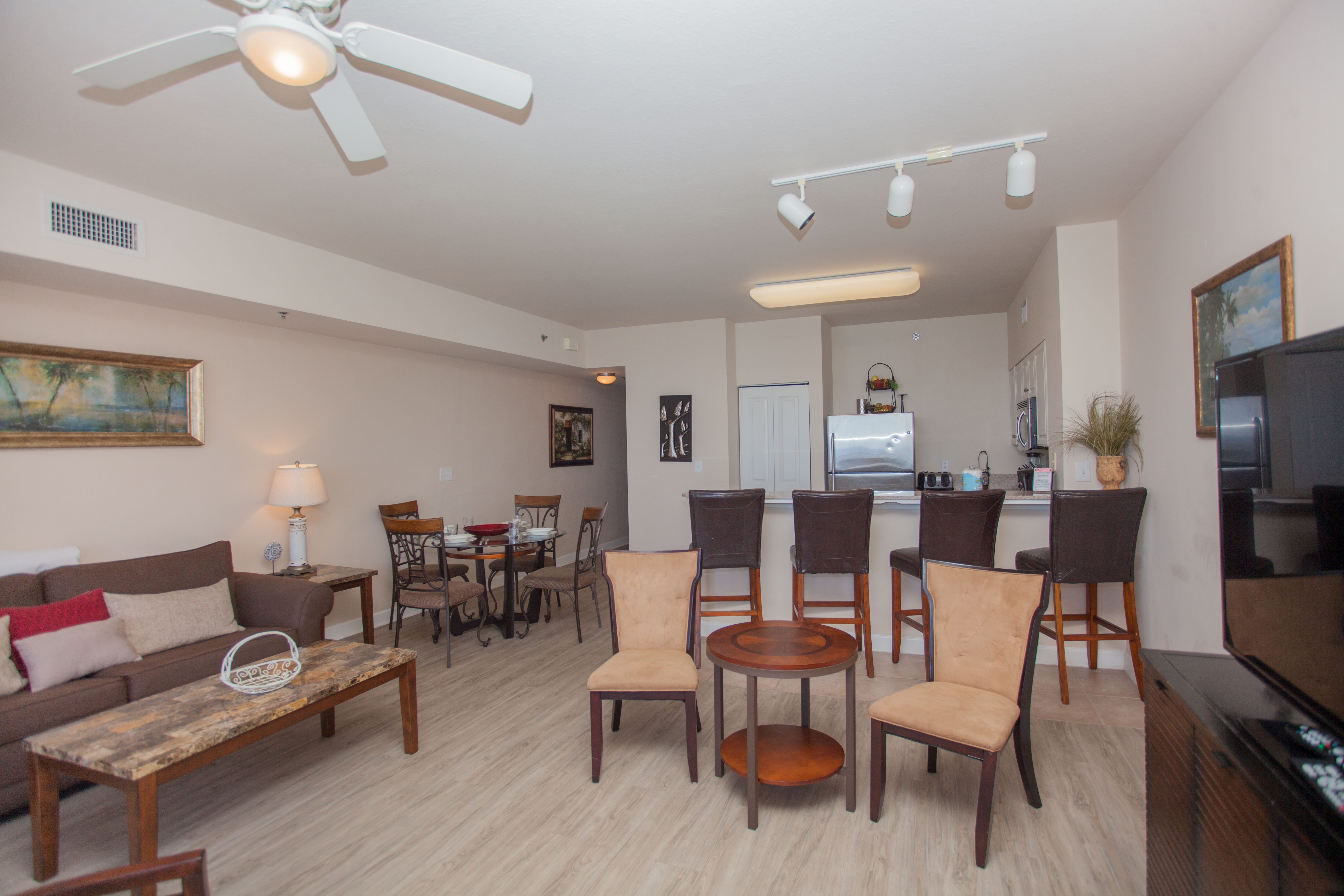 Living room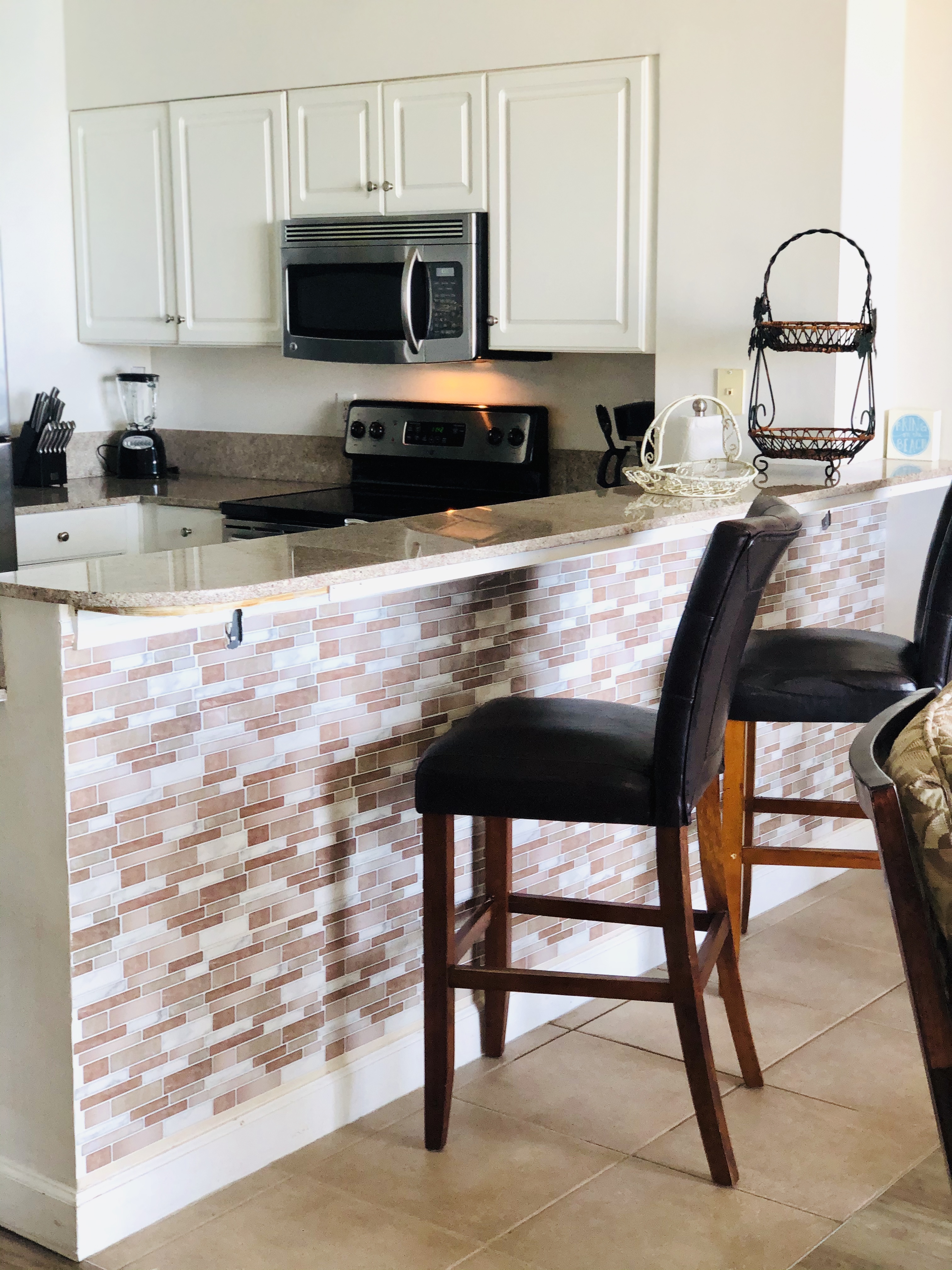 Kitchen and Breakfast Bar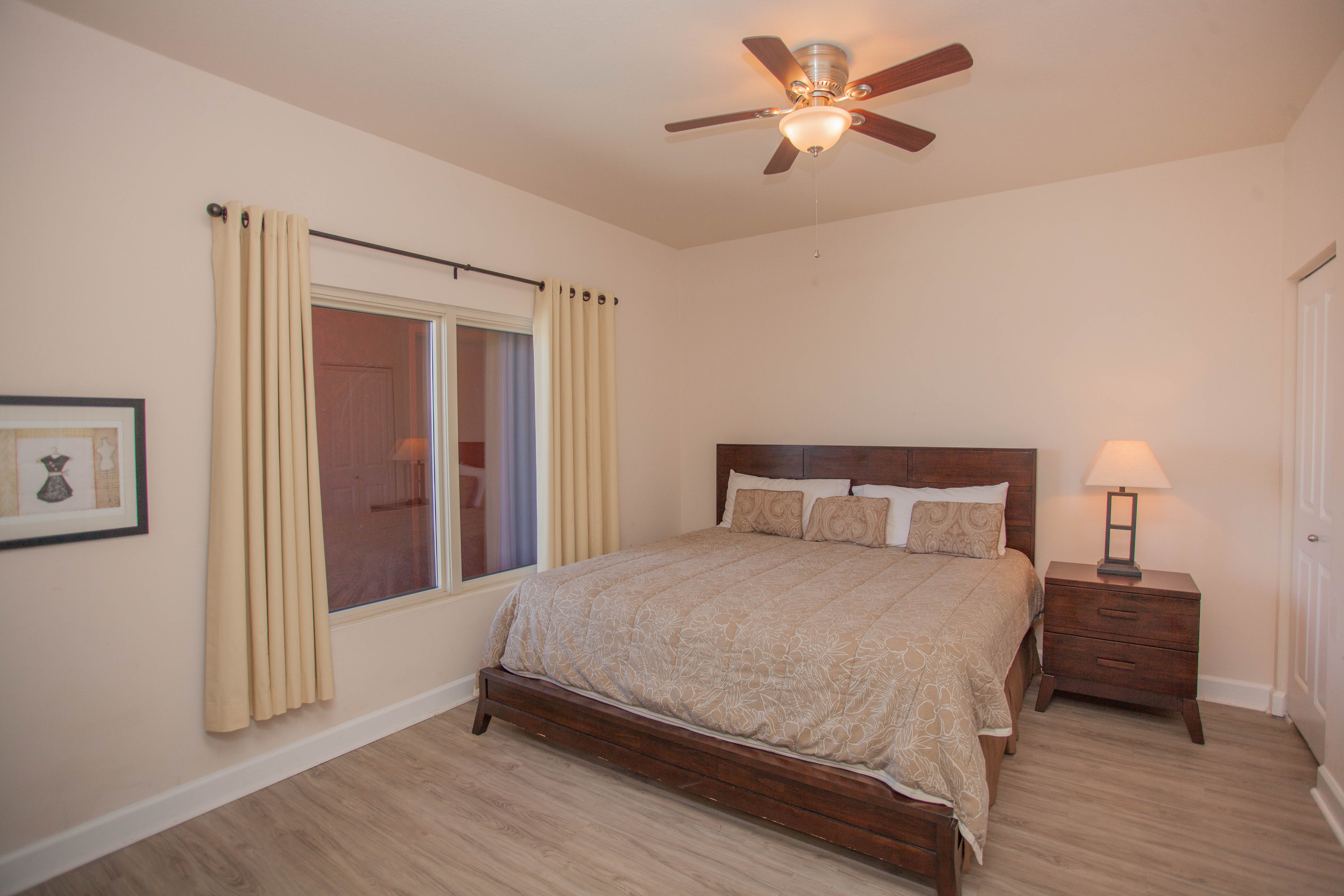 Master Bedroom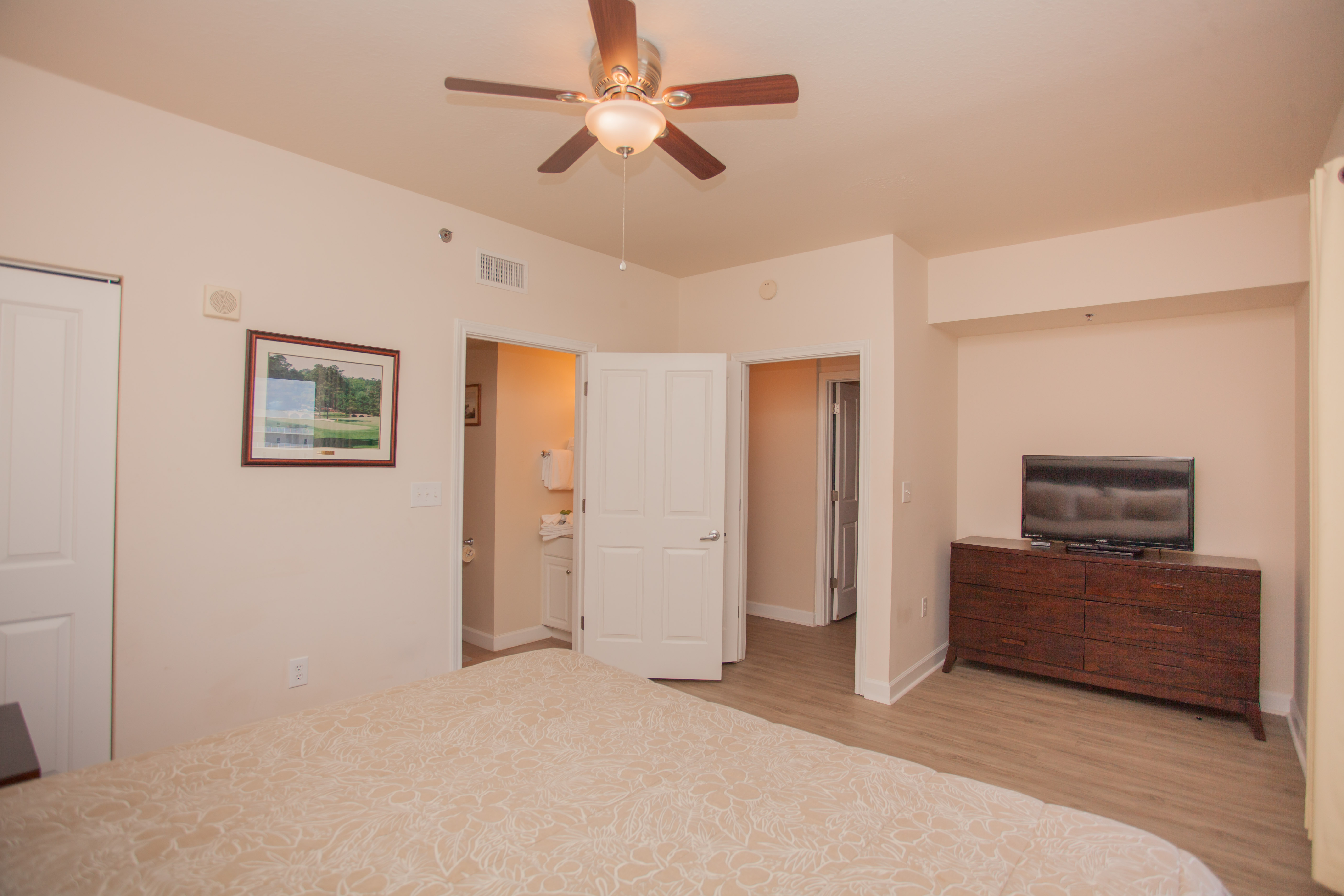 Master Bedroom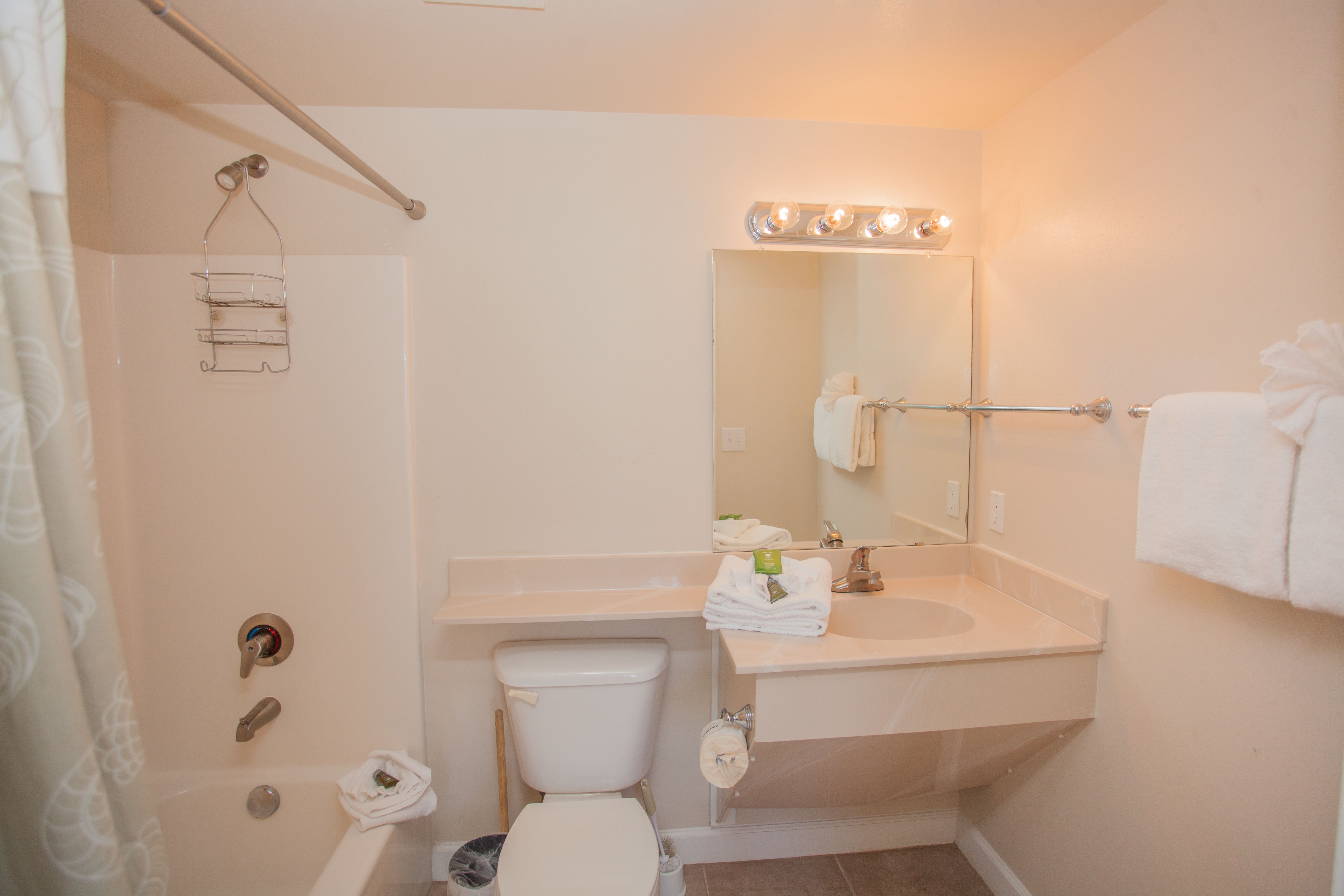 Master Bathroom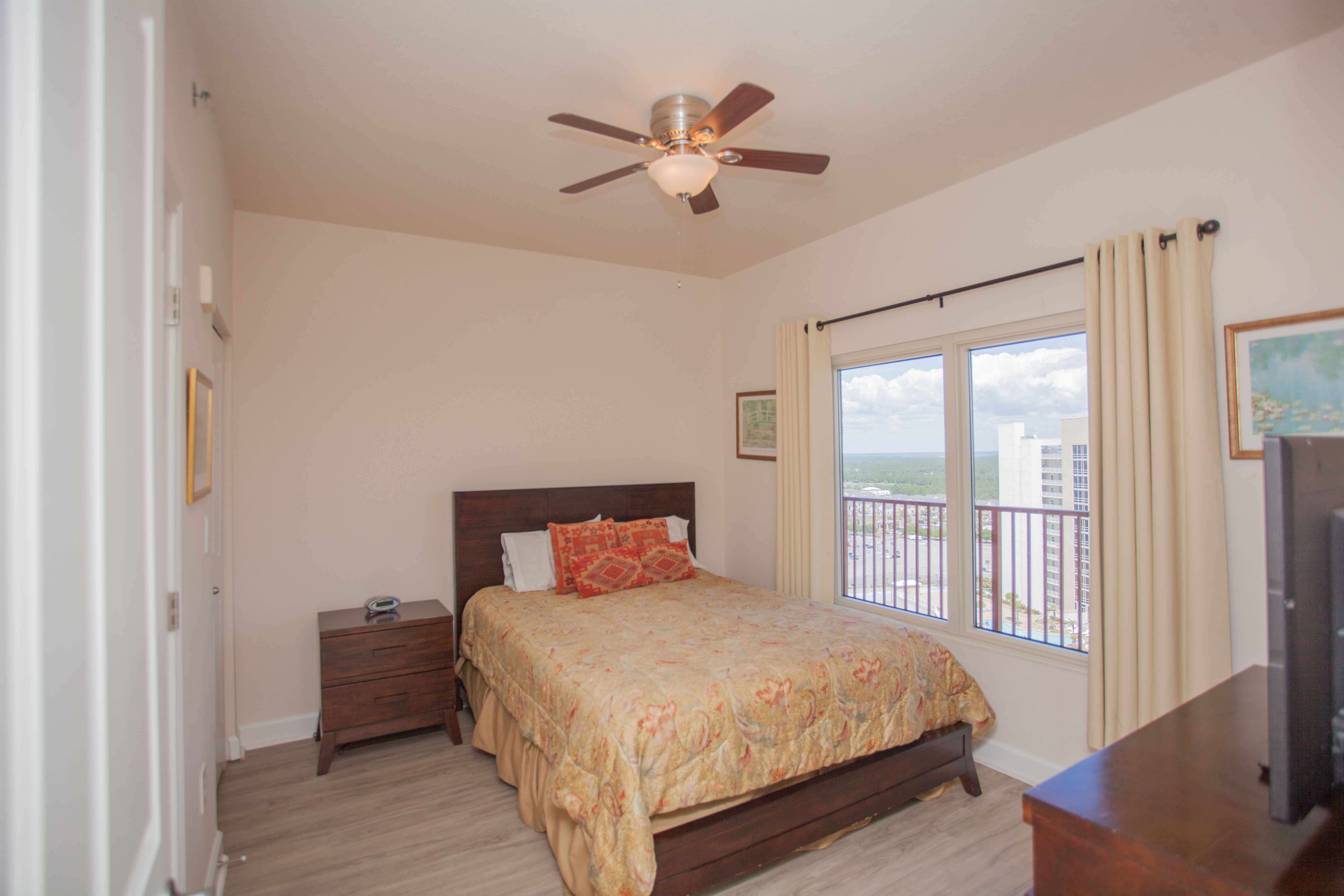 2nd Bedroom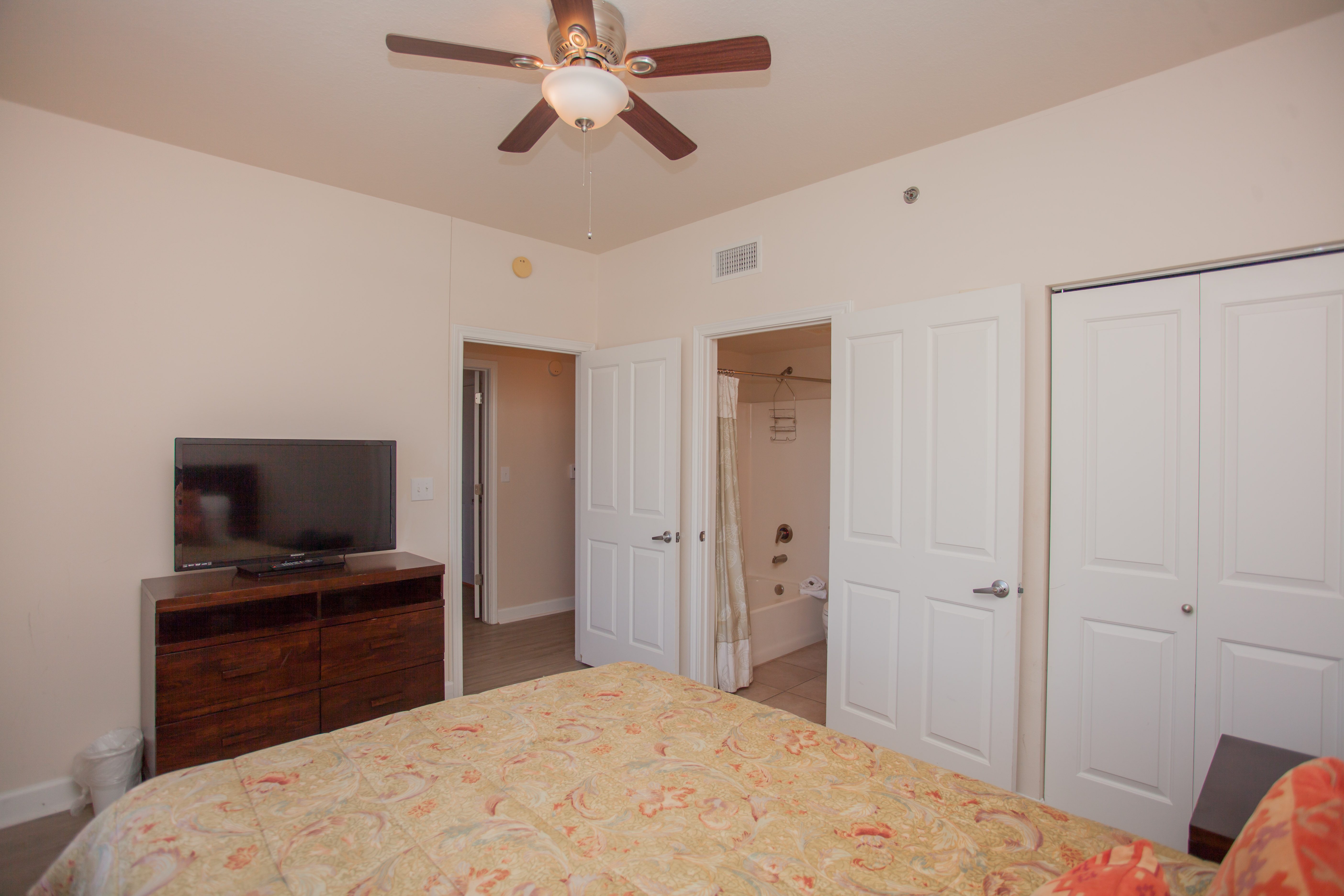 2nd Bedroom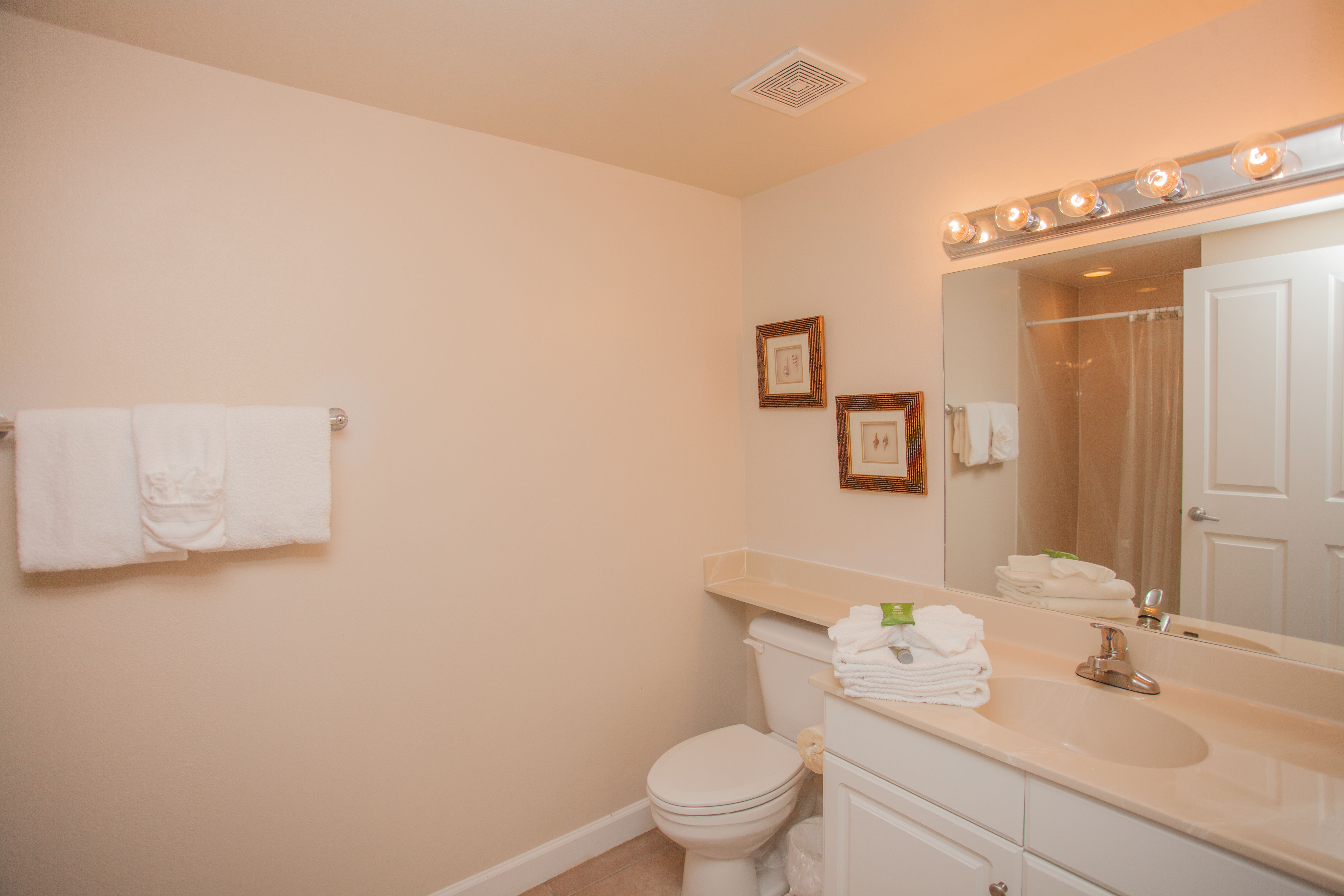 Bathroom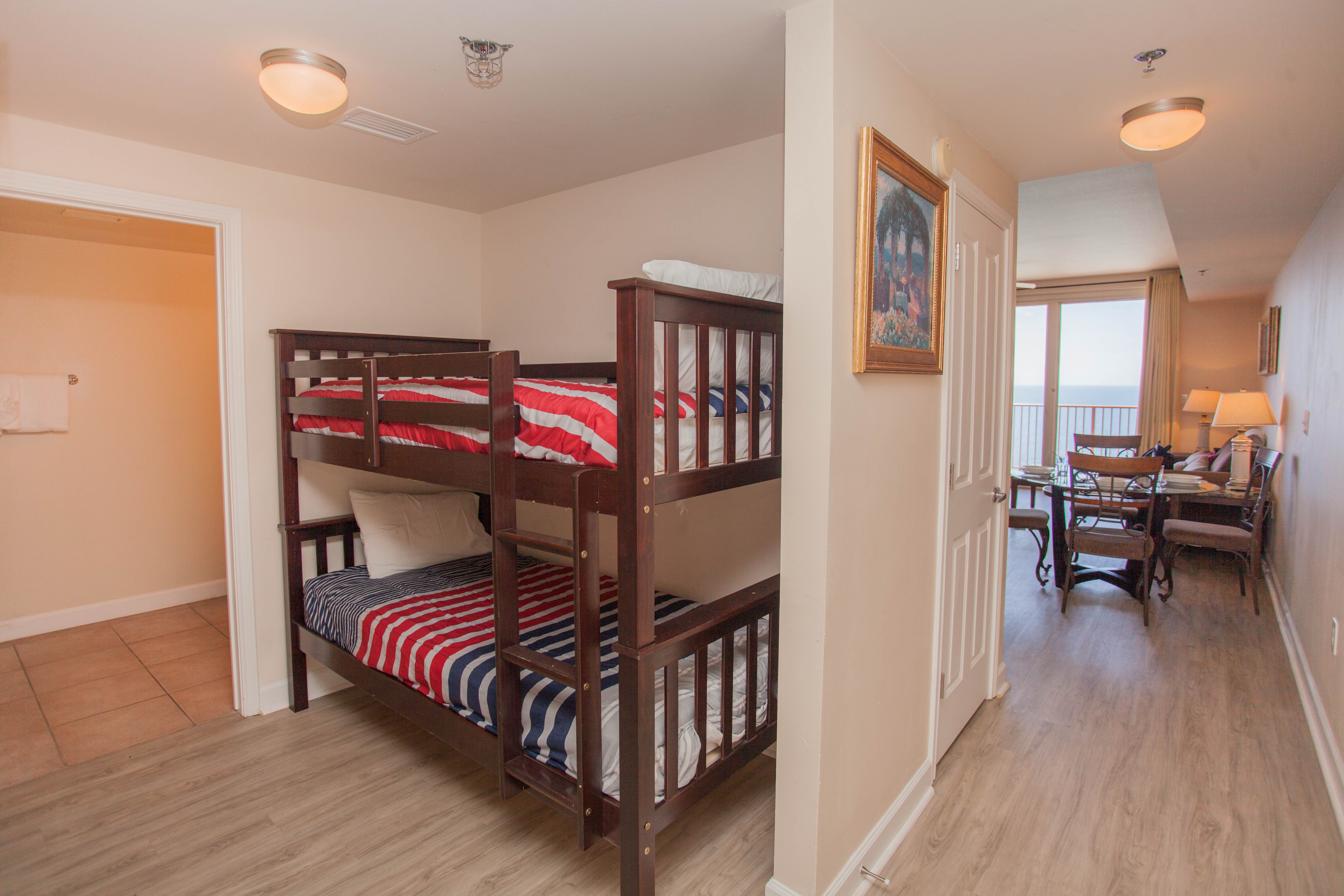 Bunk Area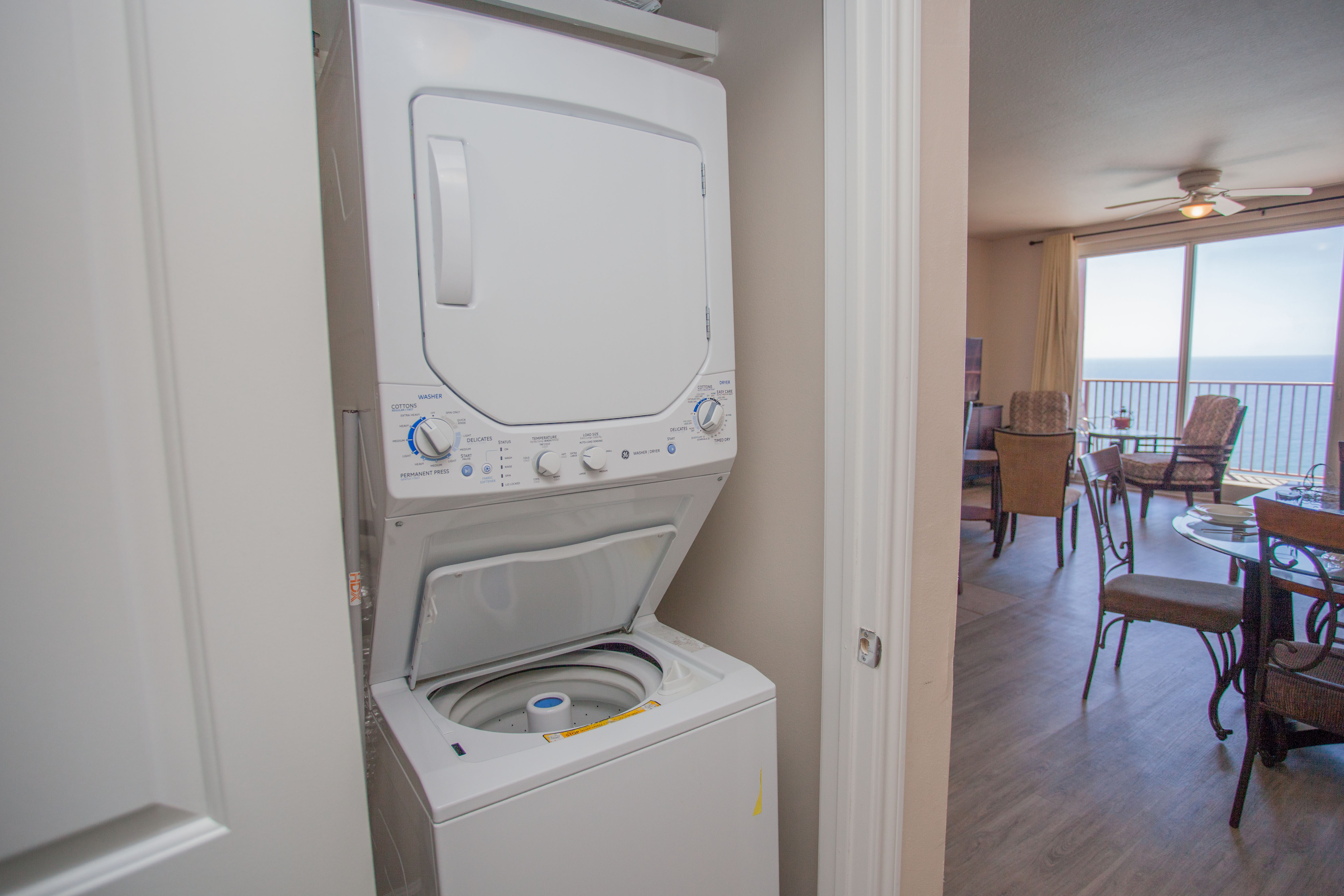 Washer and Dryer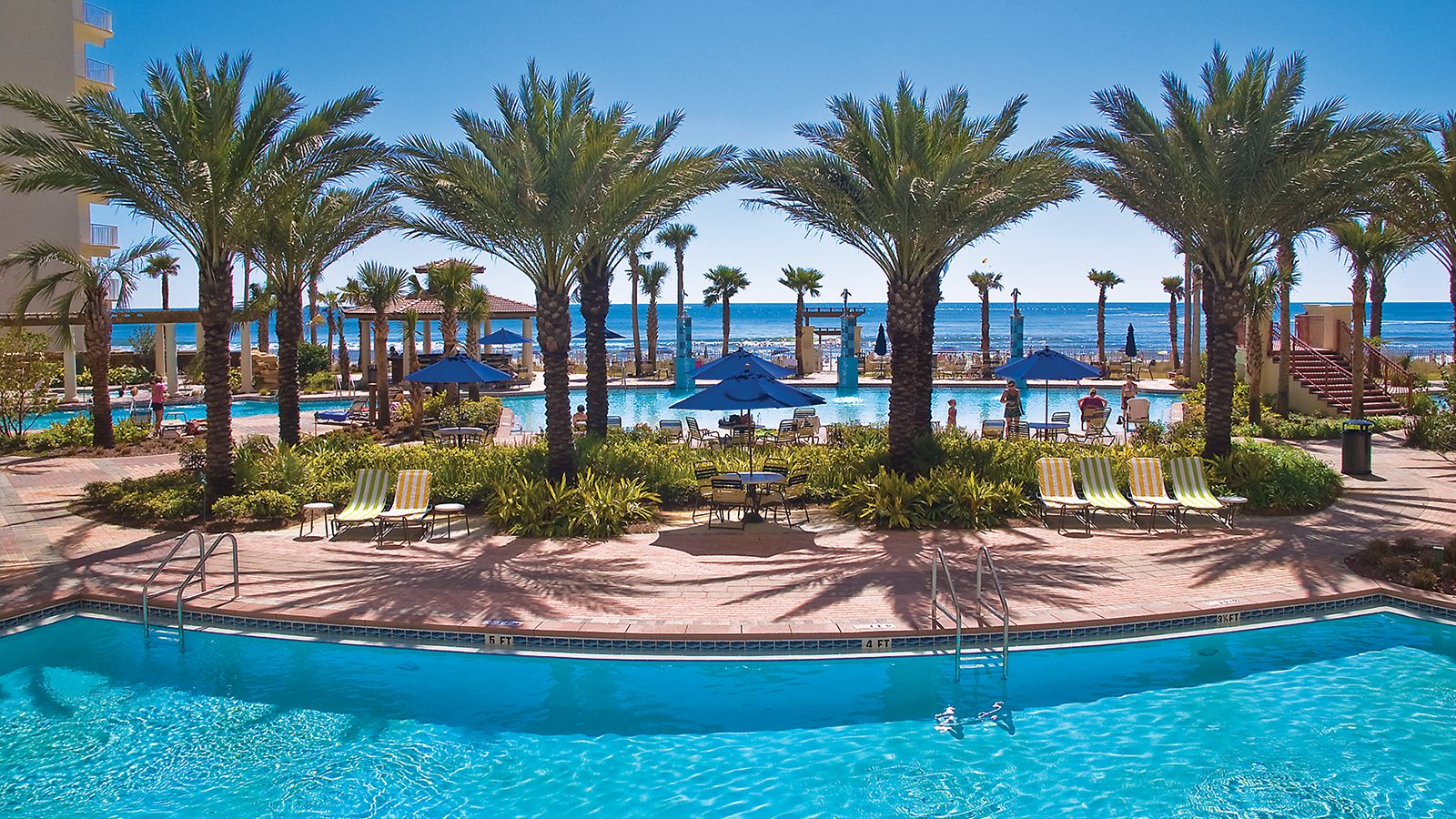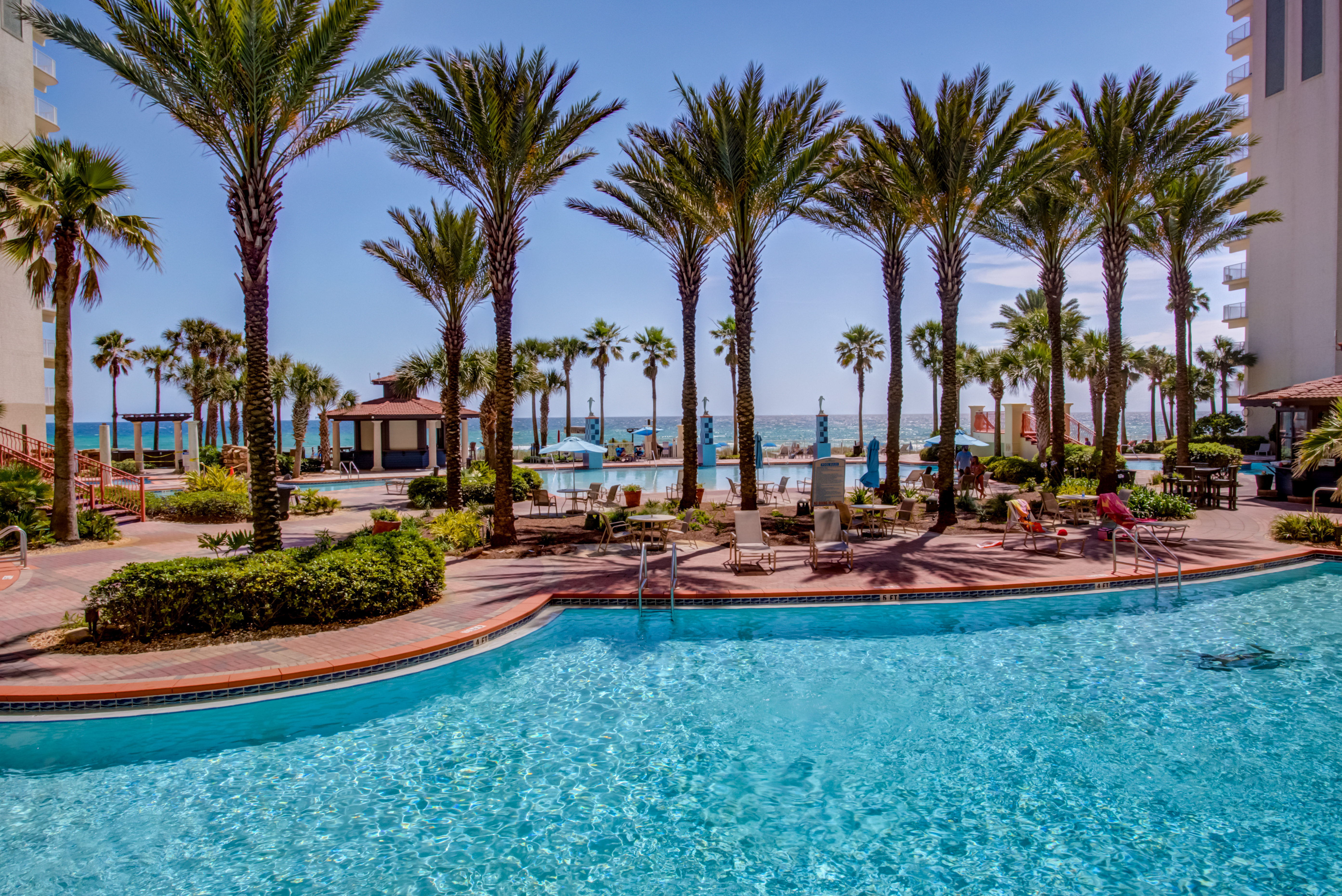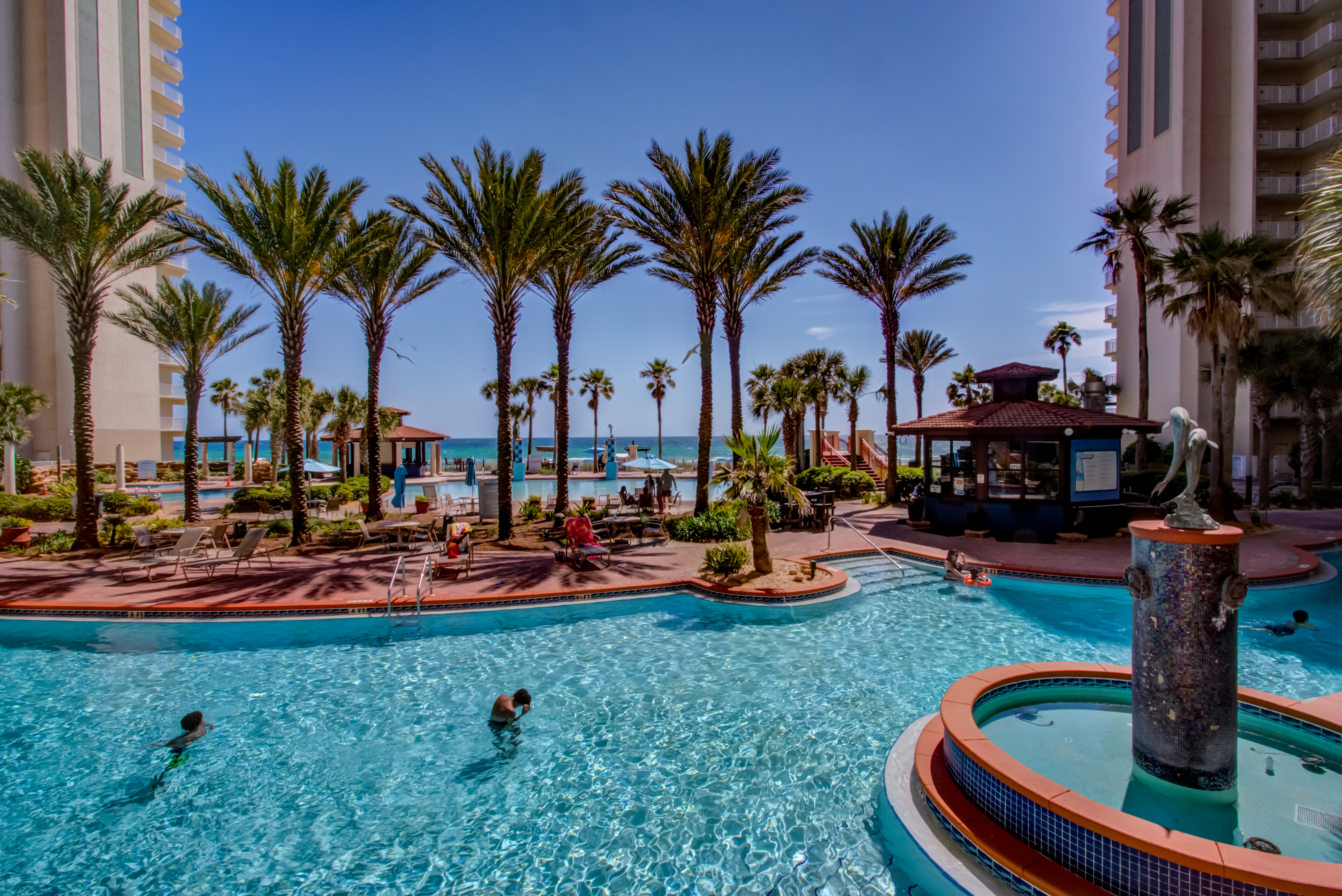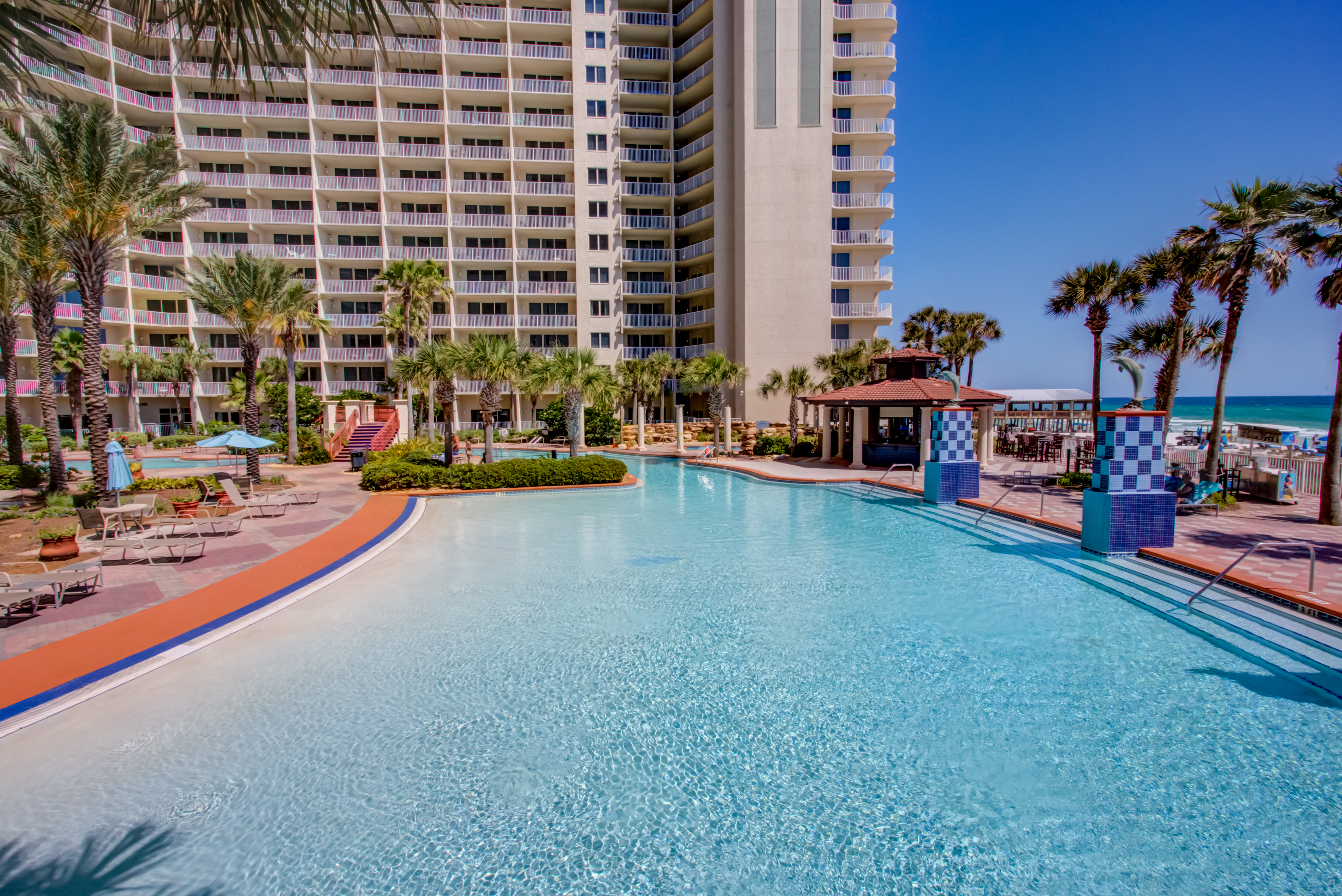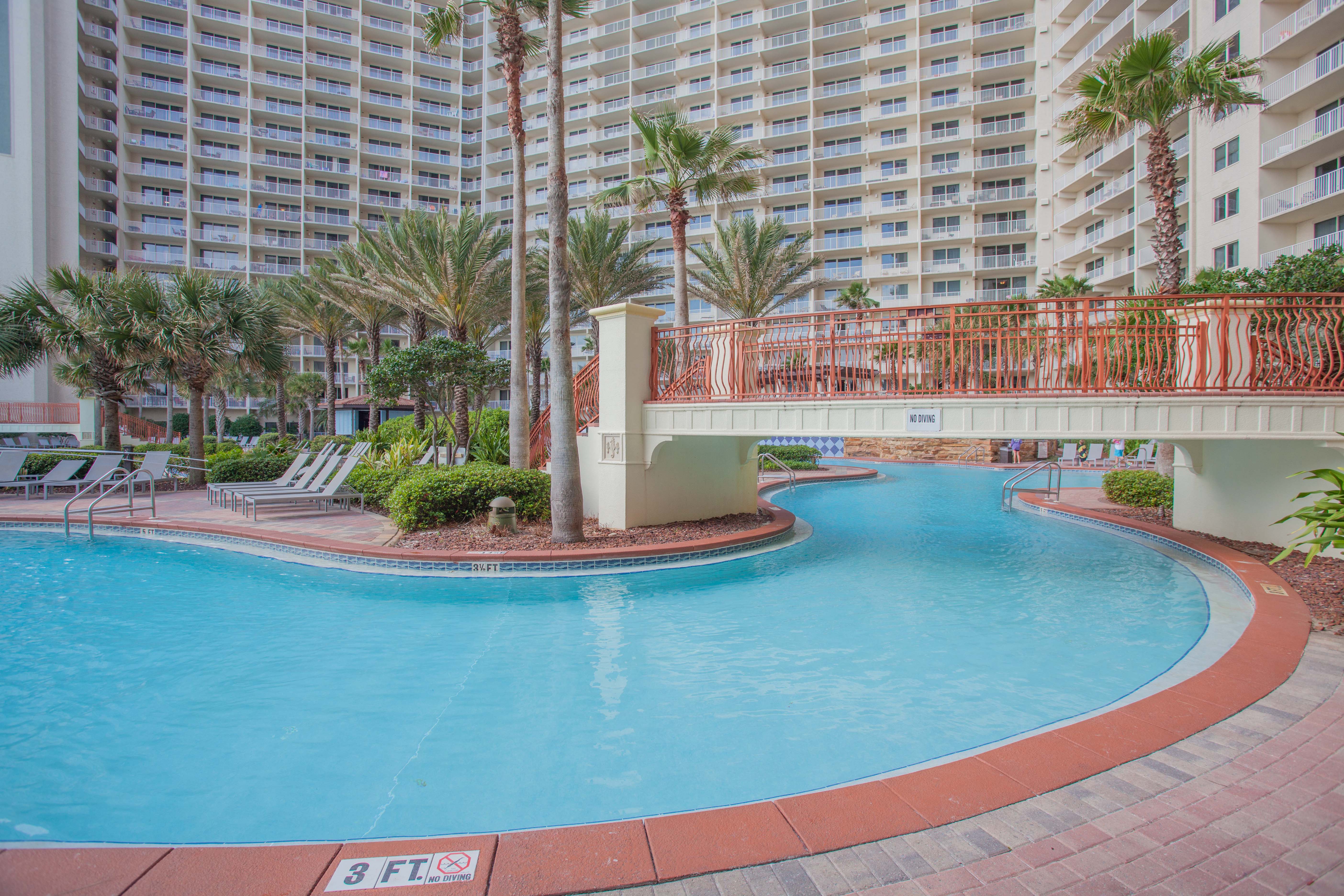 Pool Walk Over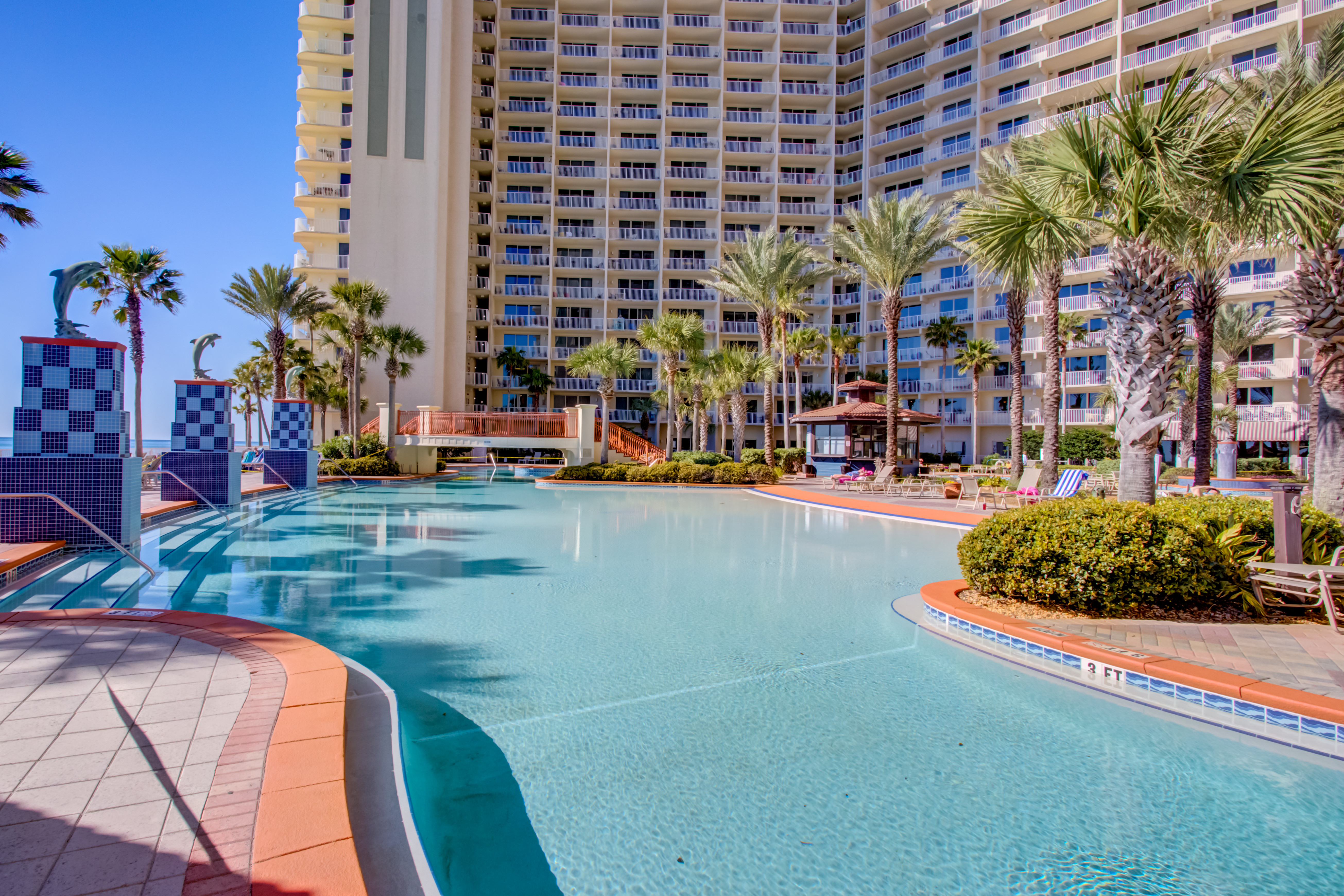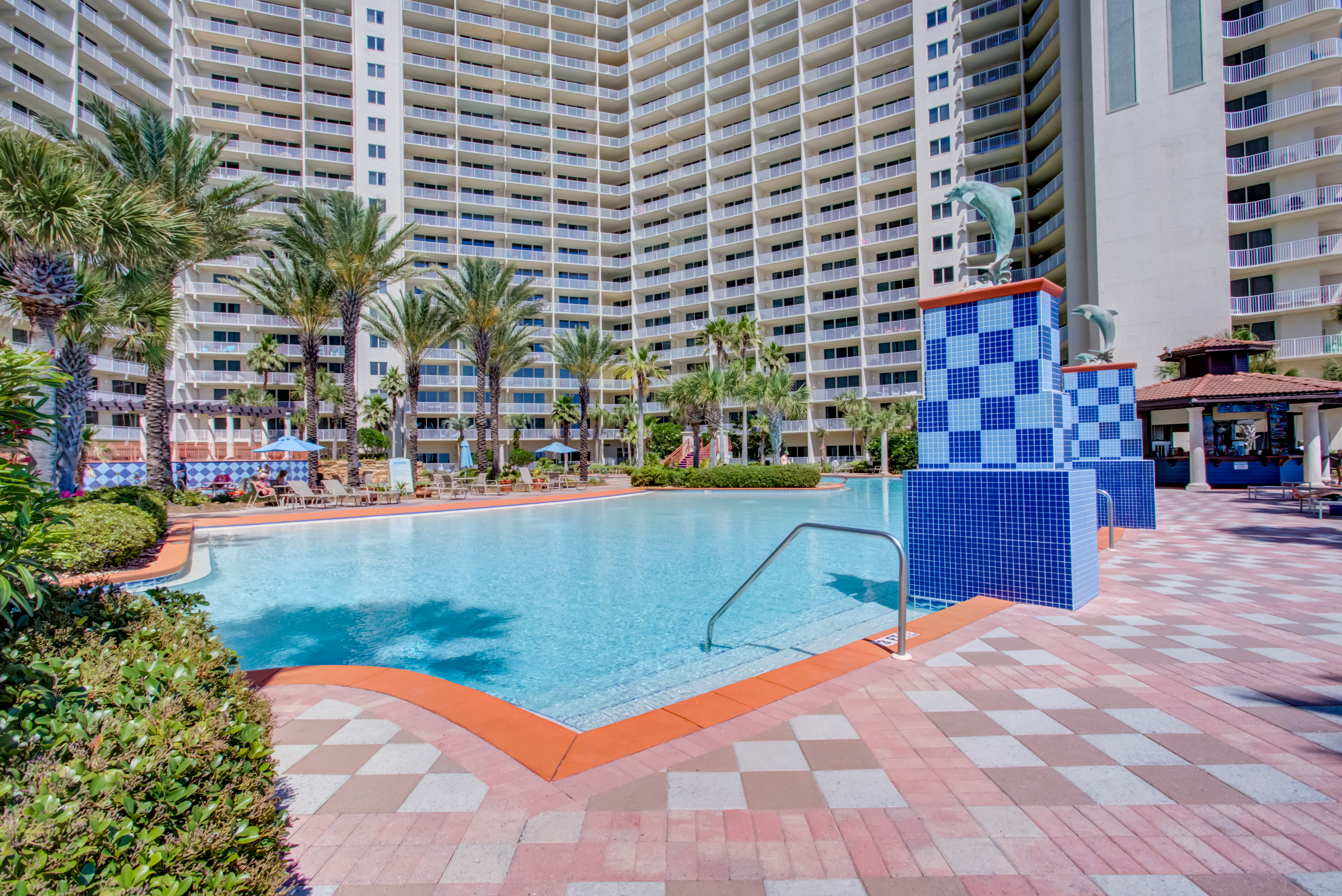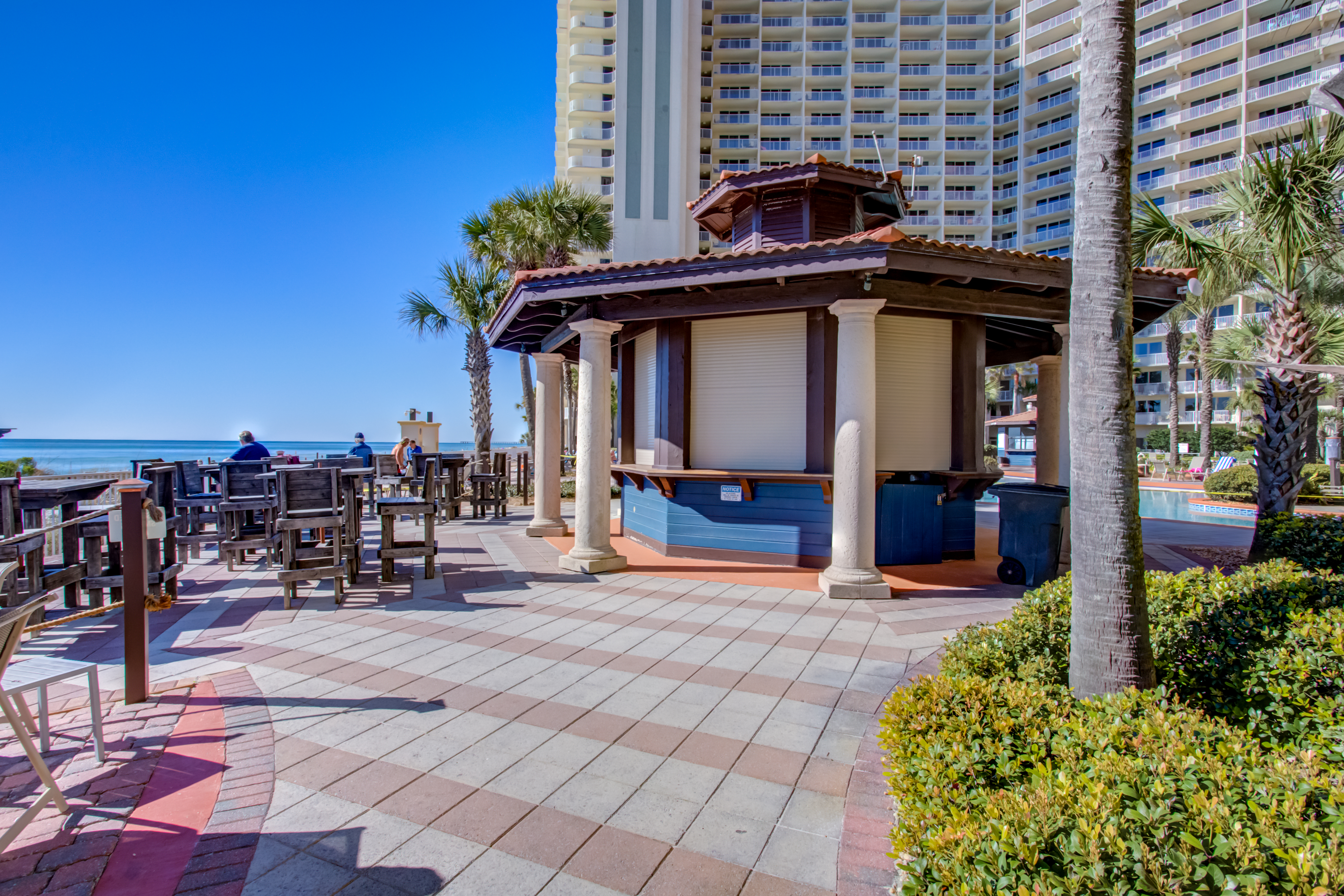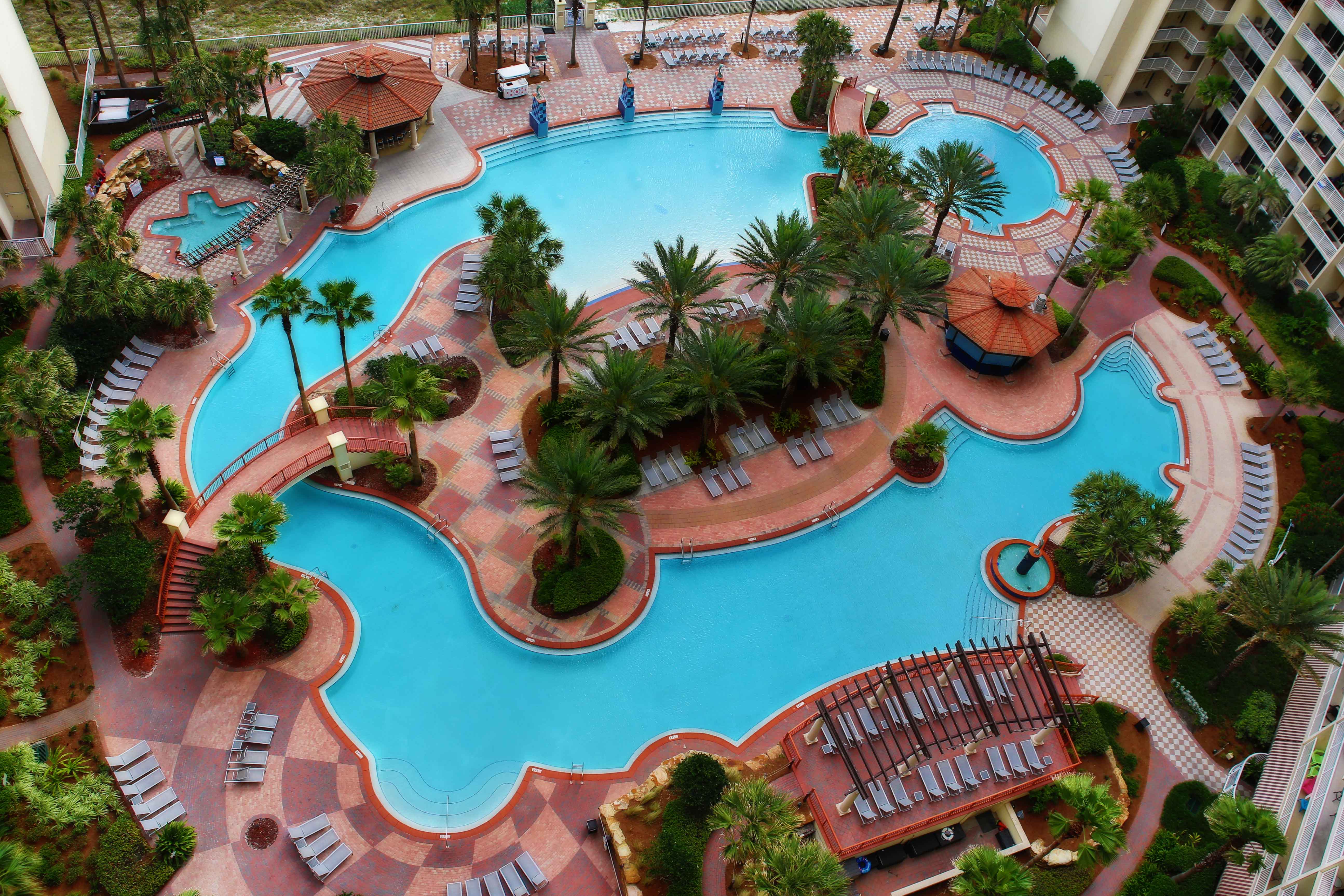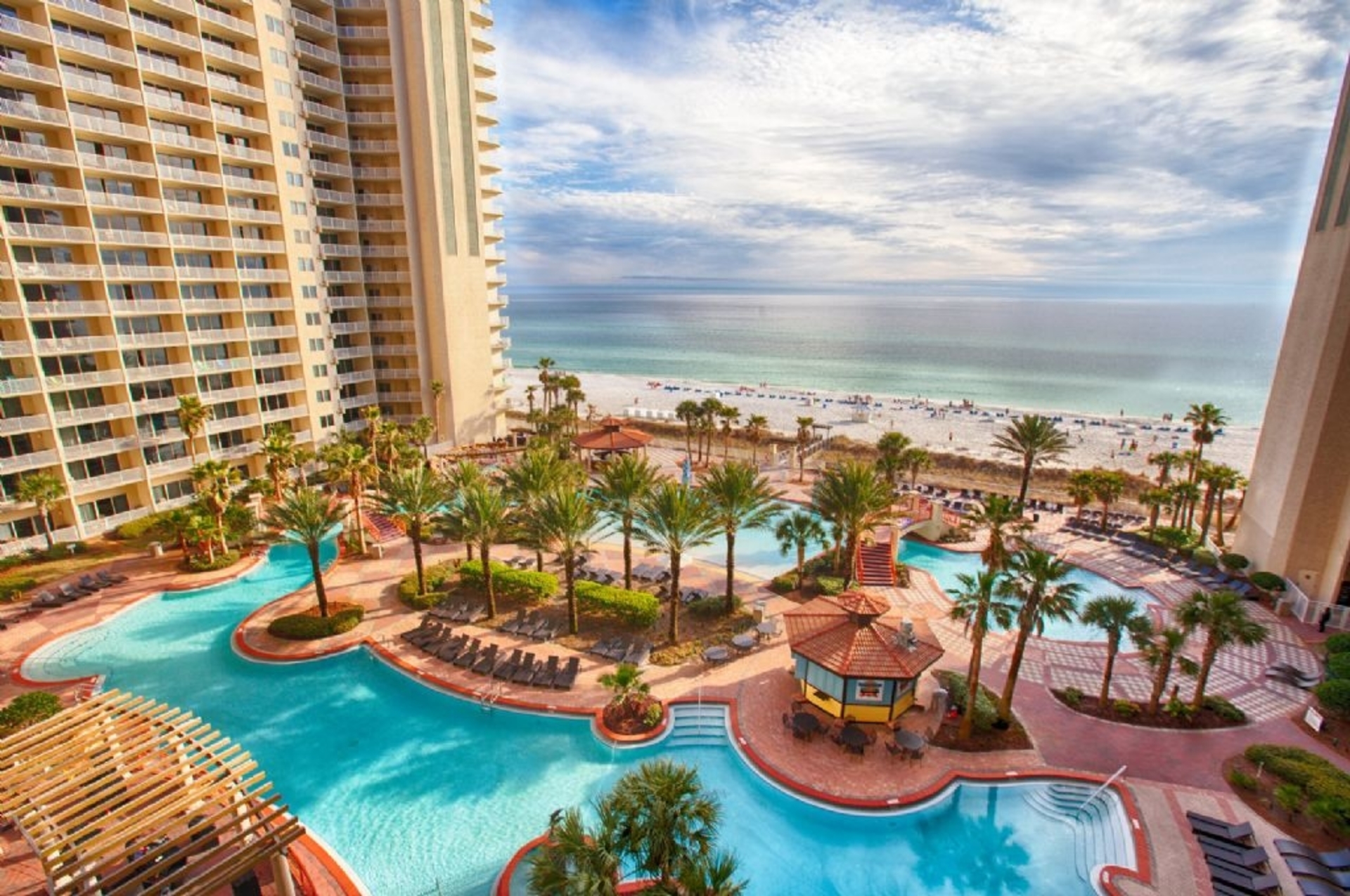 Best Pool in Town!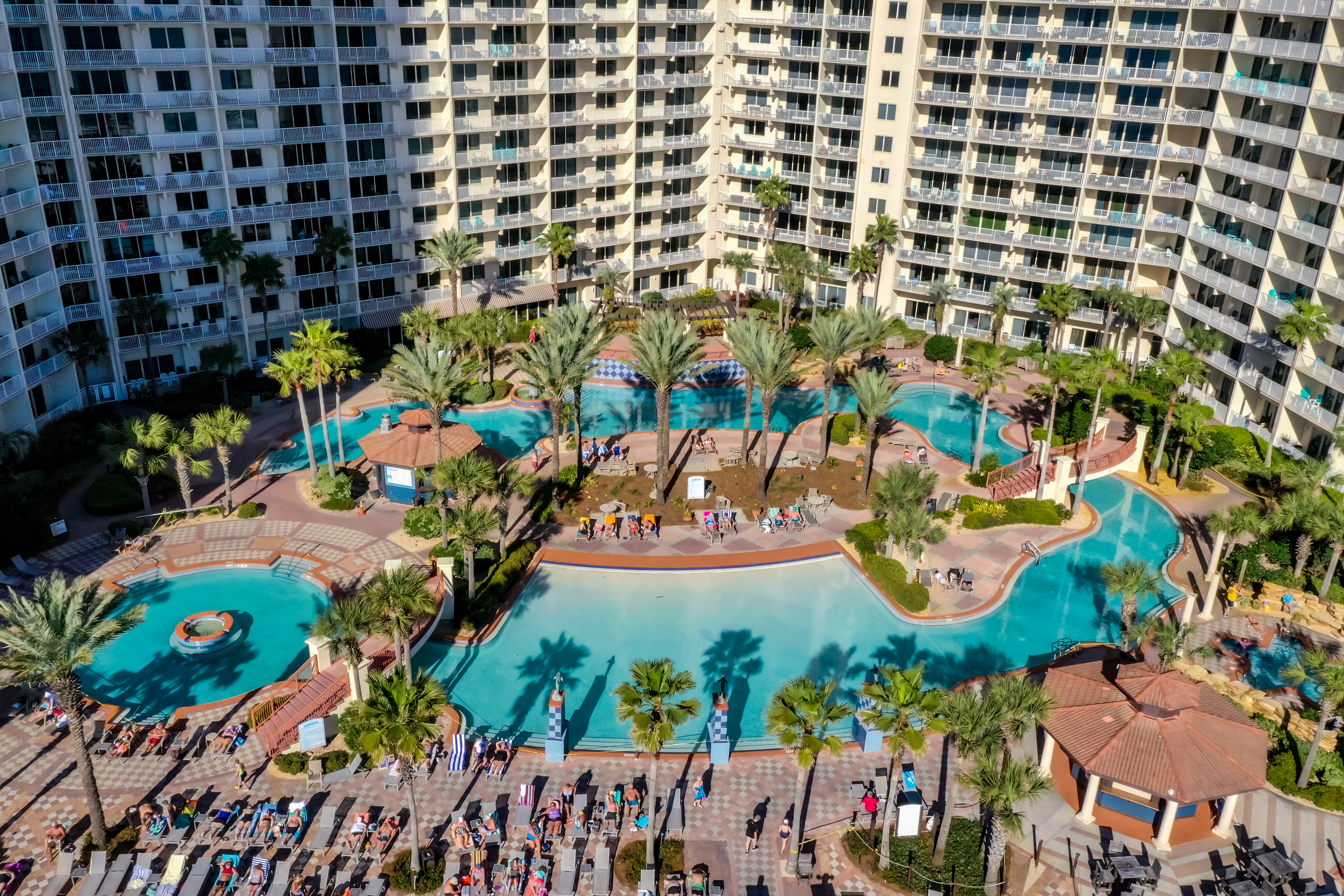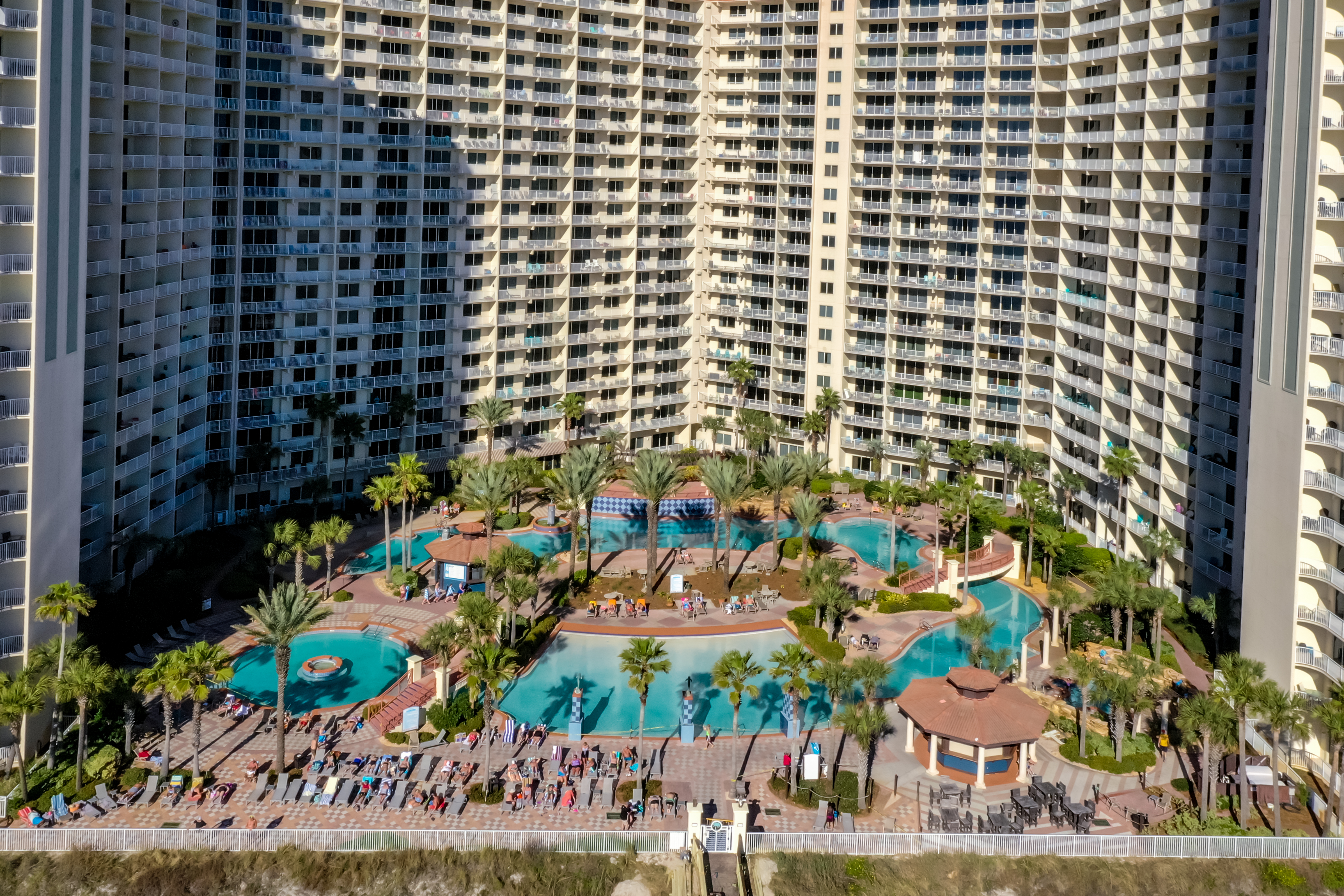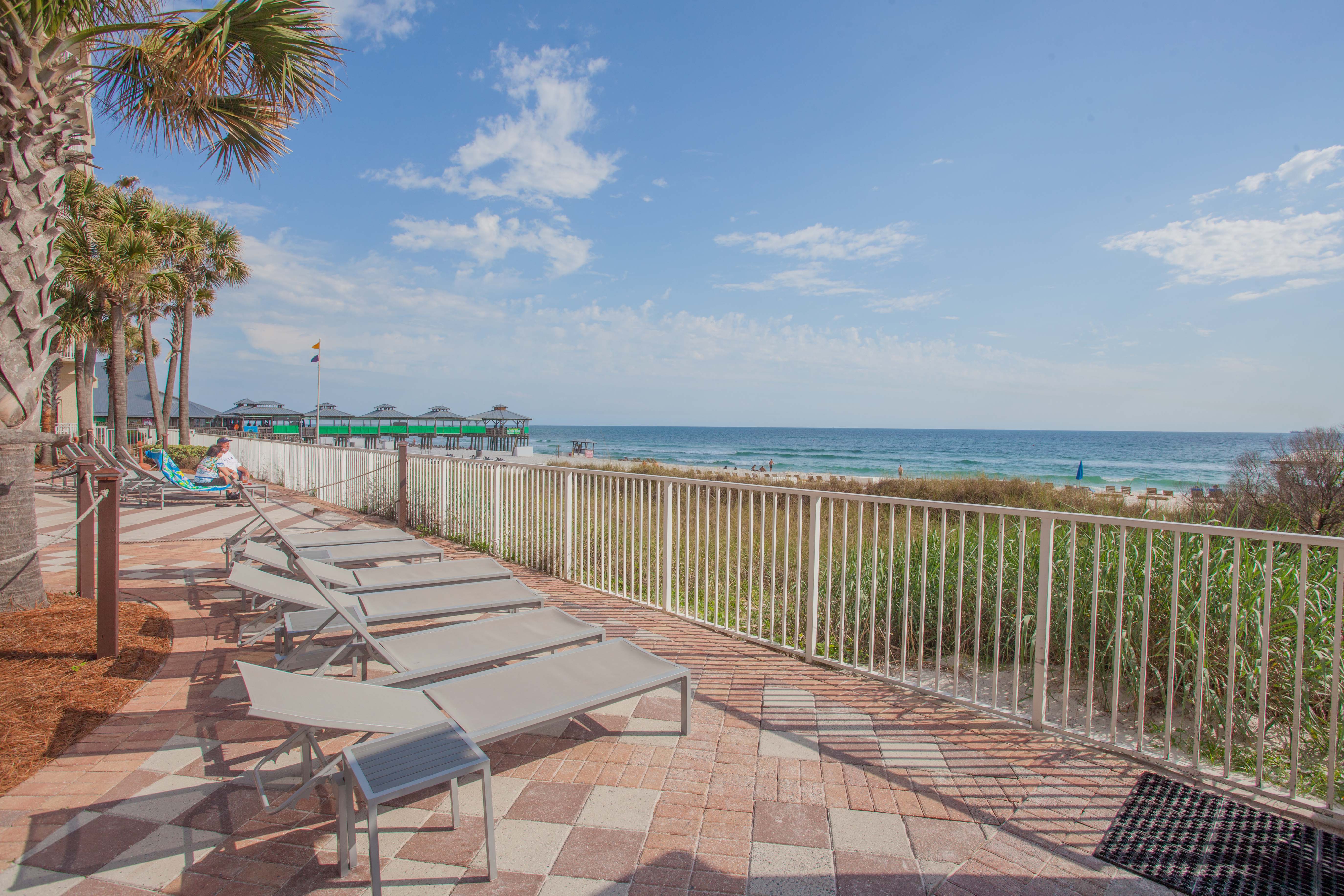 Pool Chairs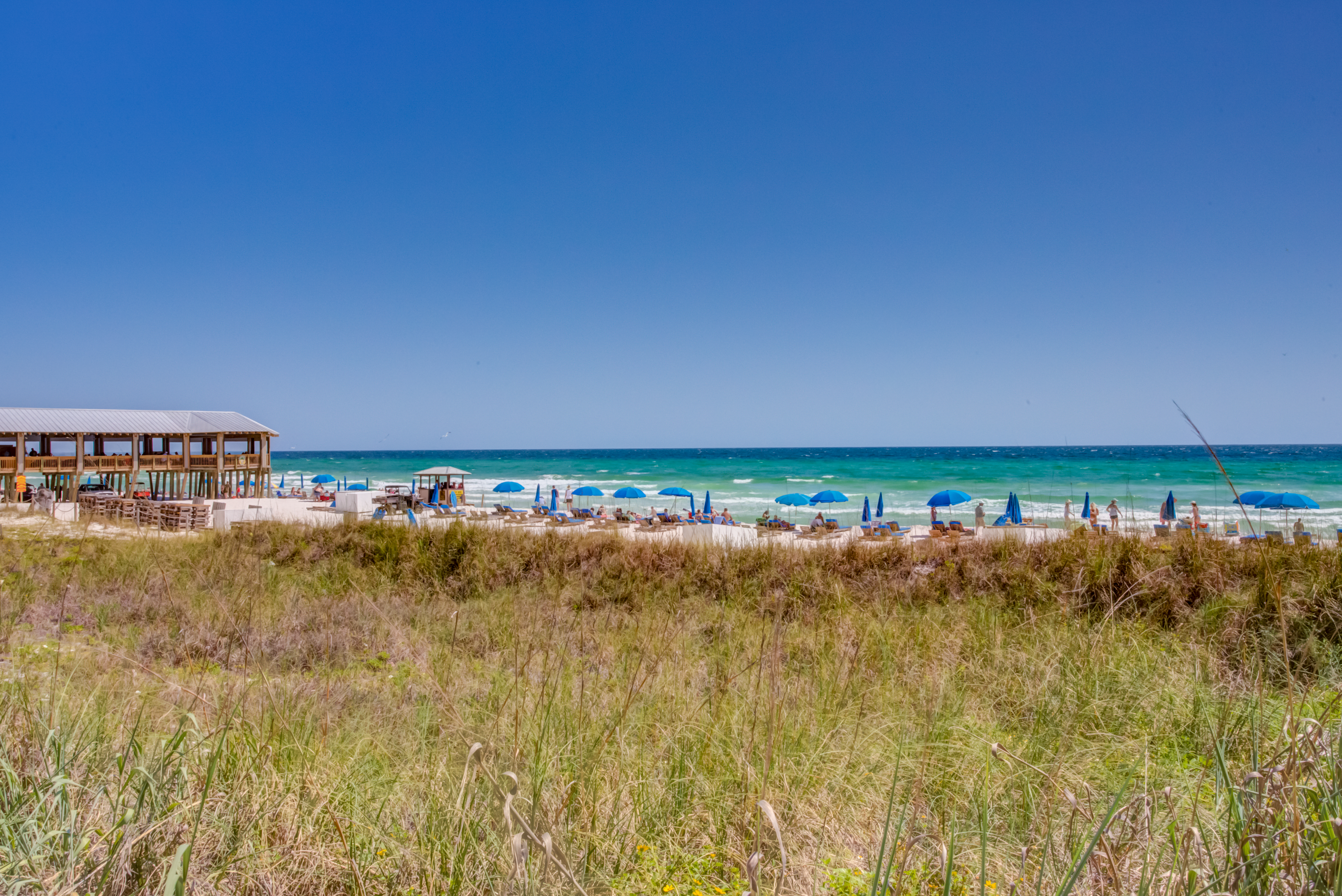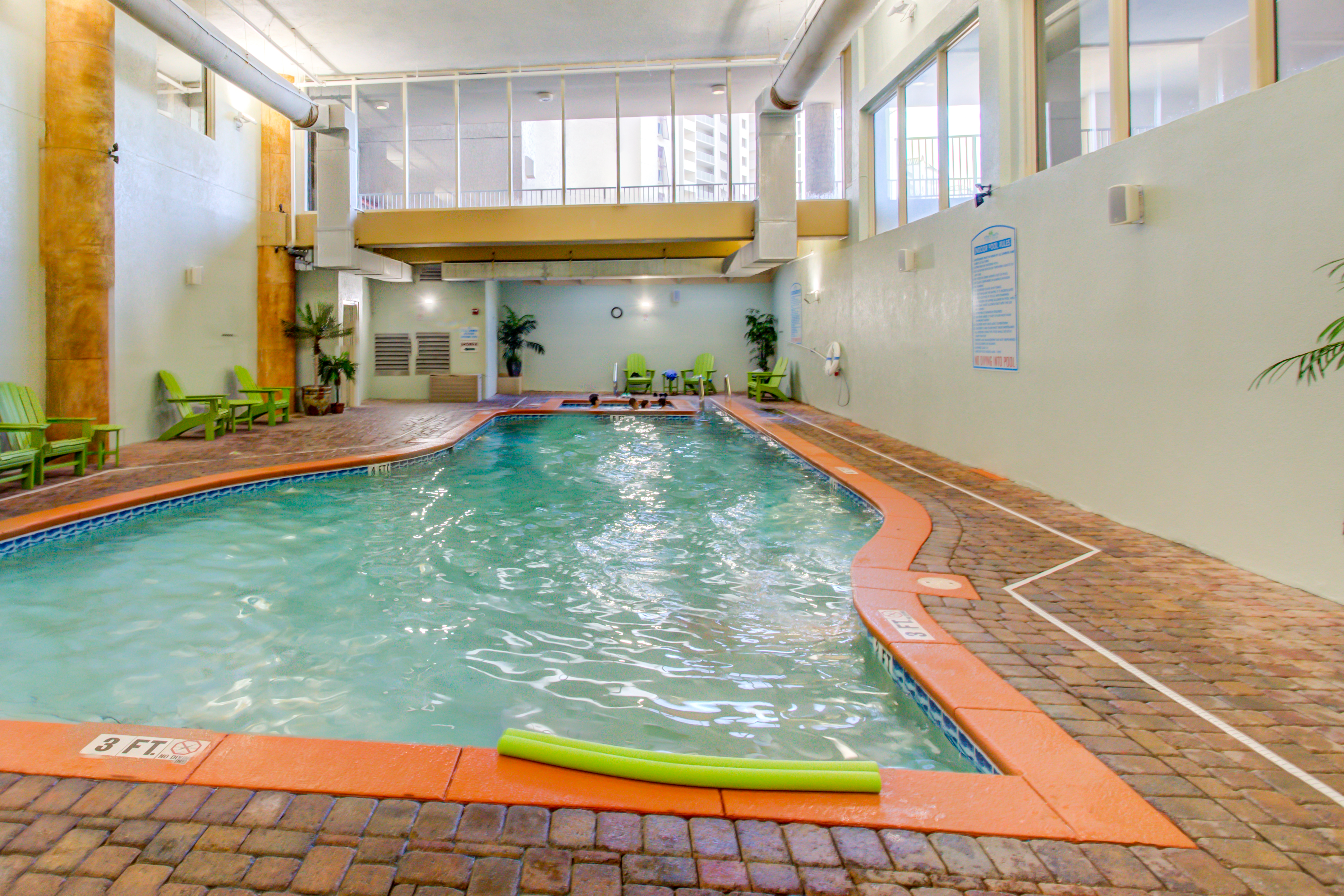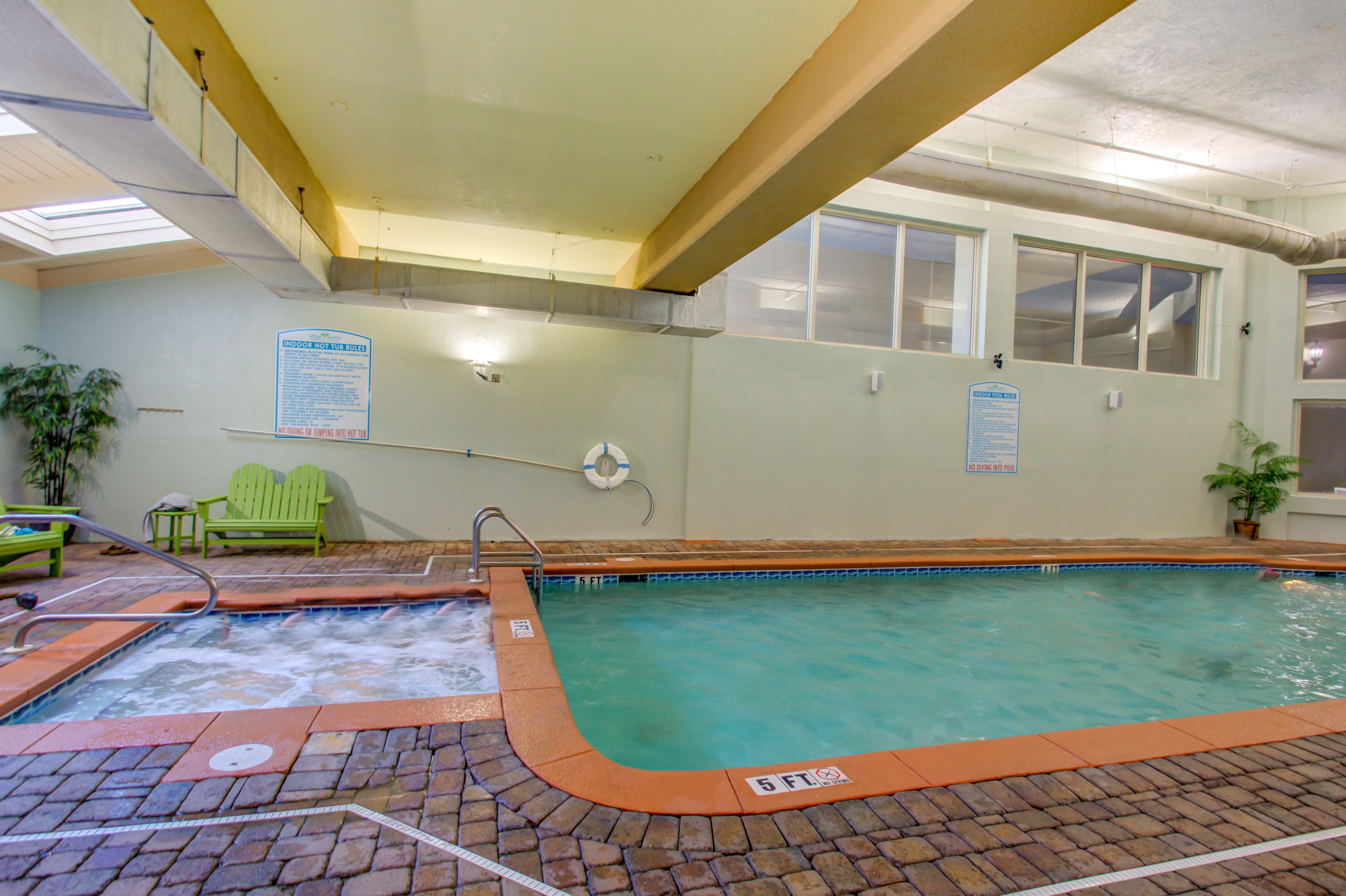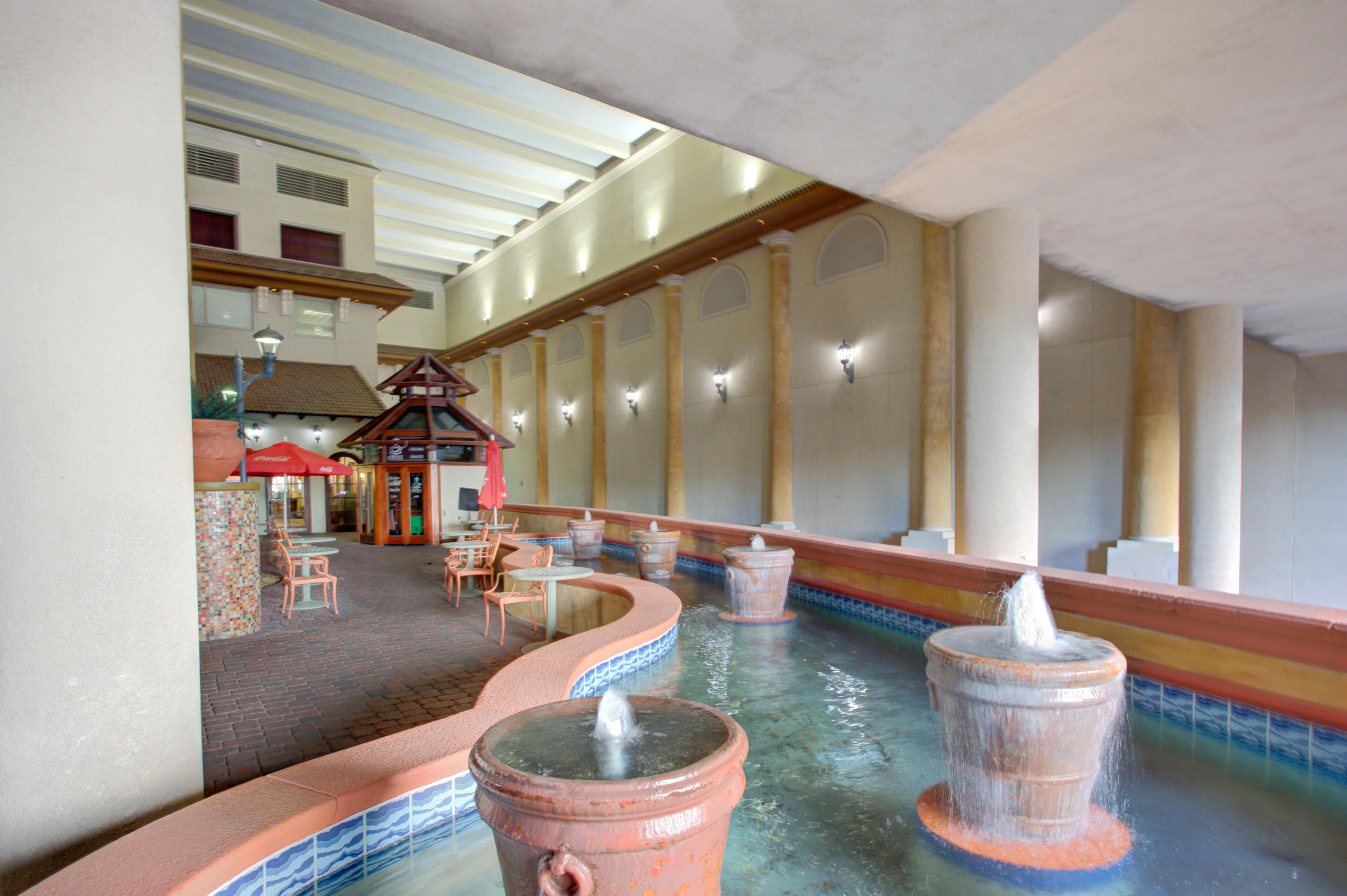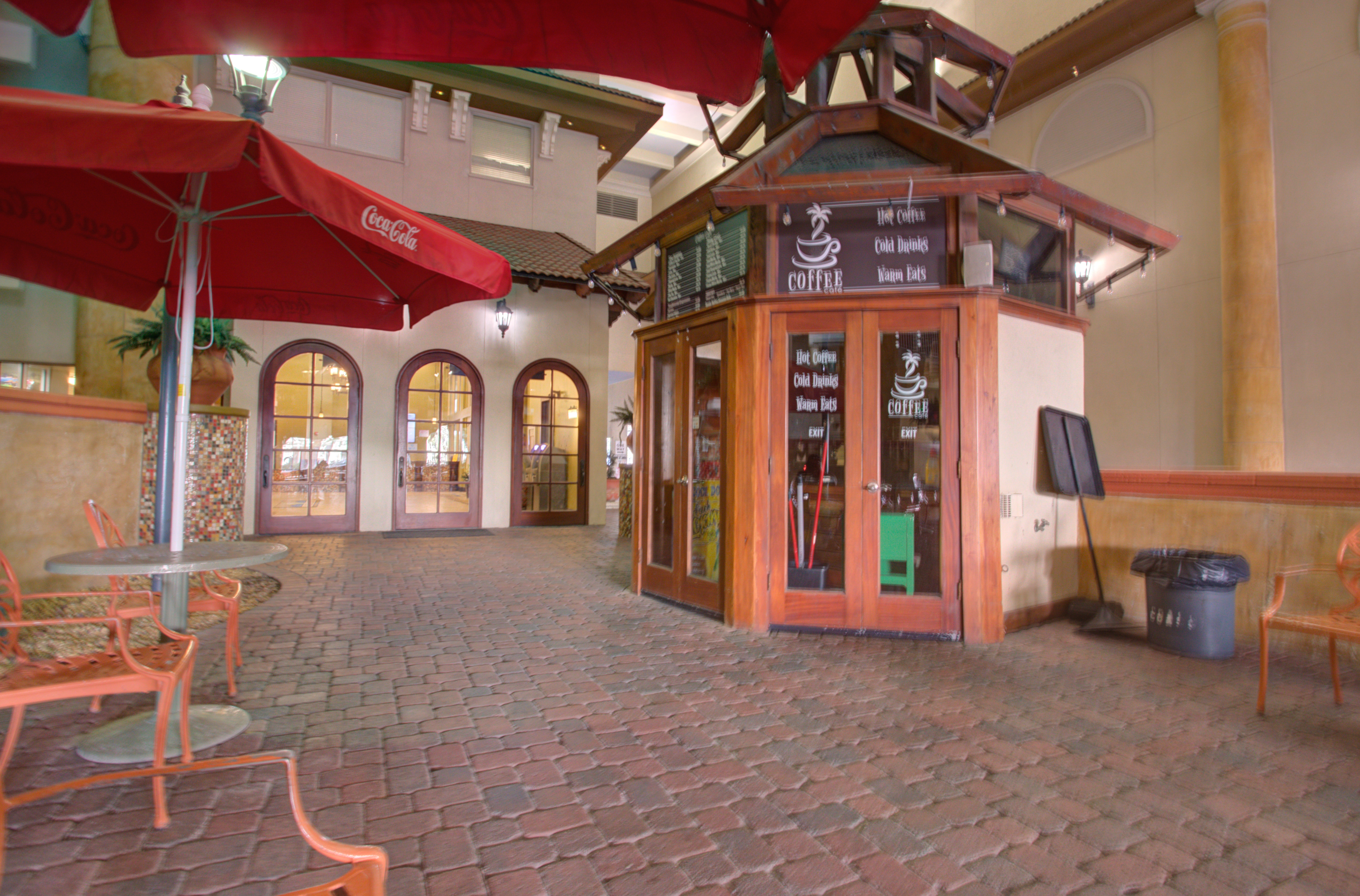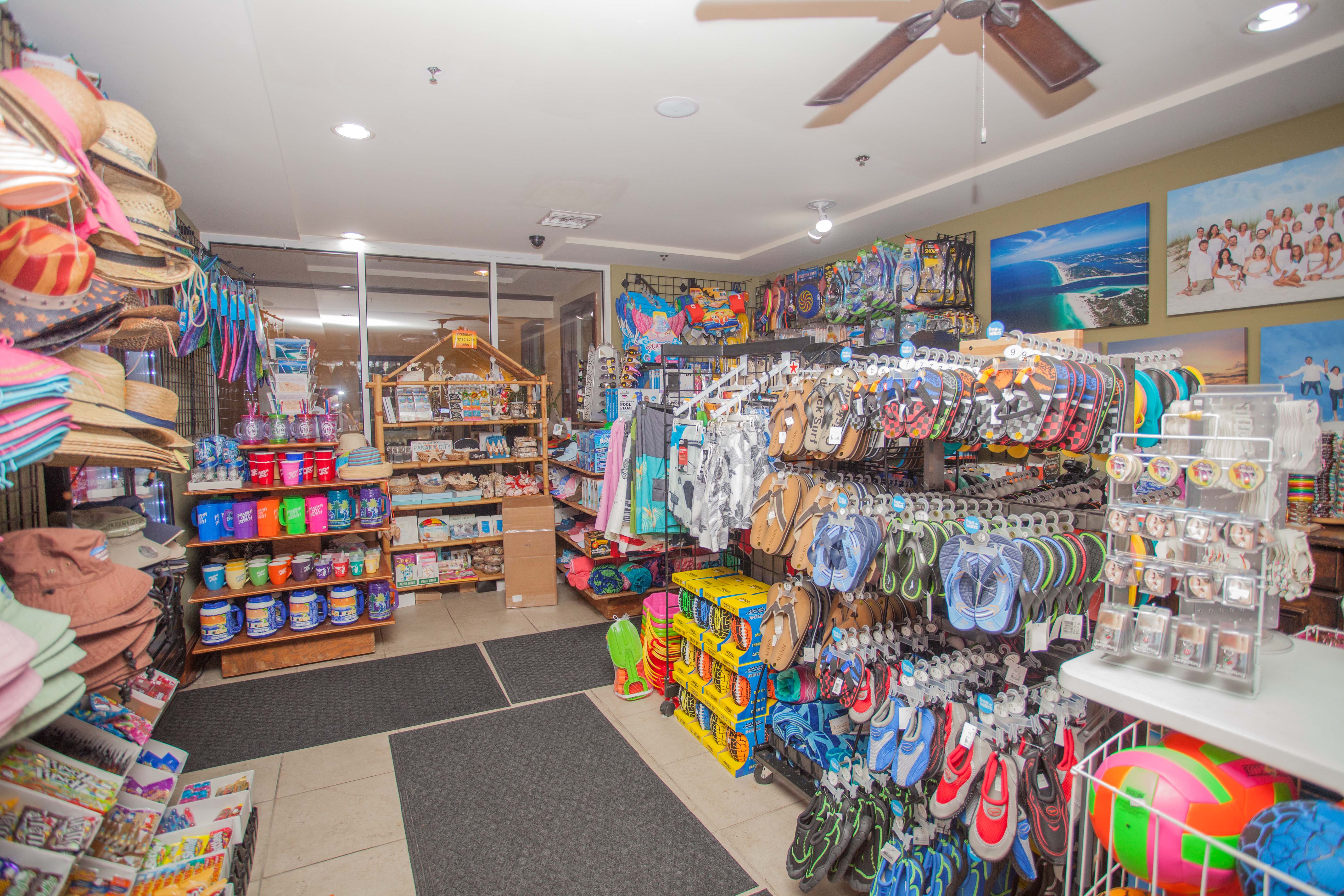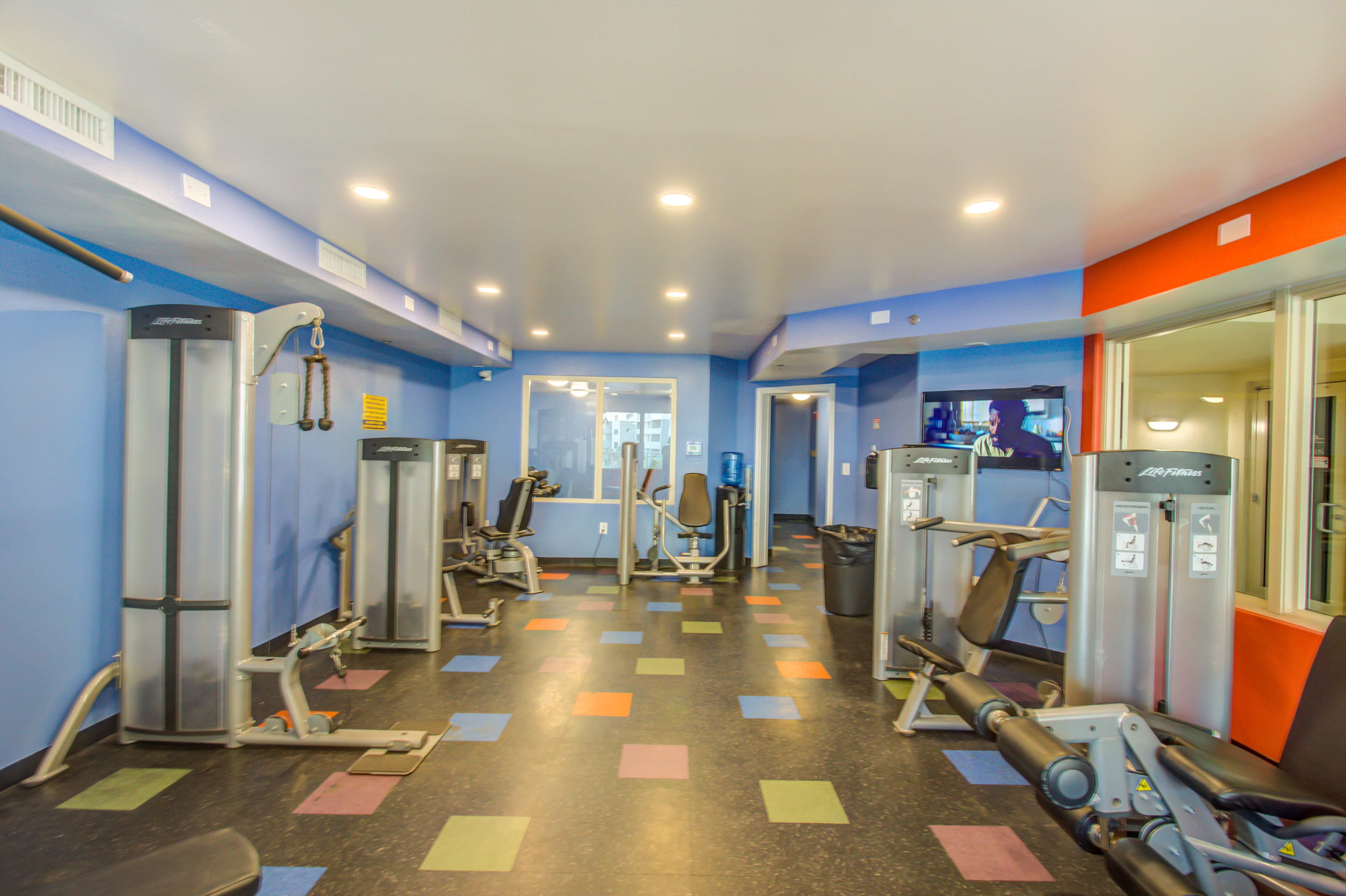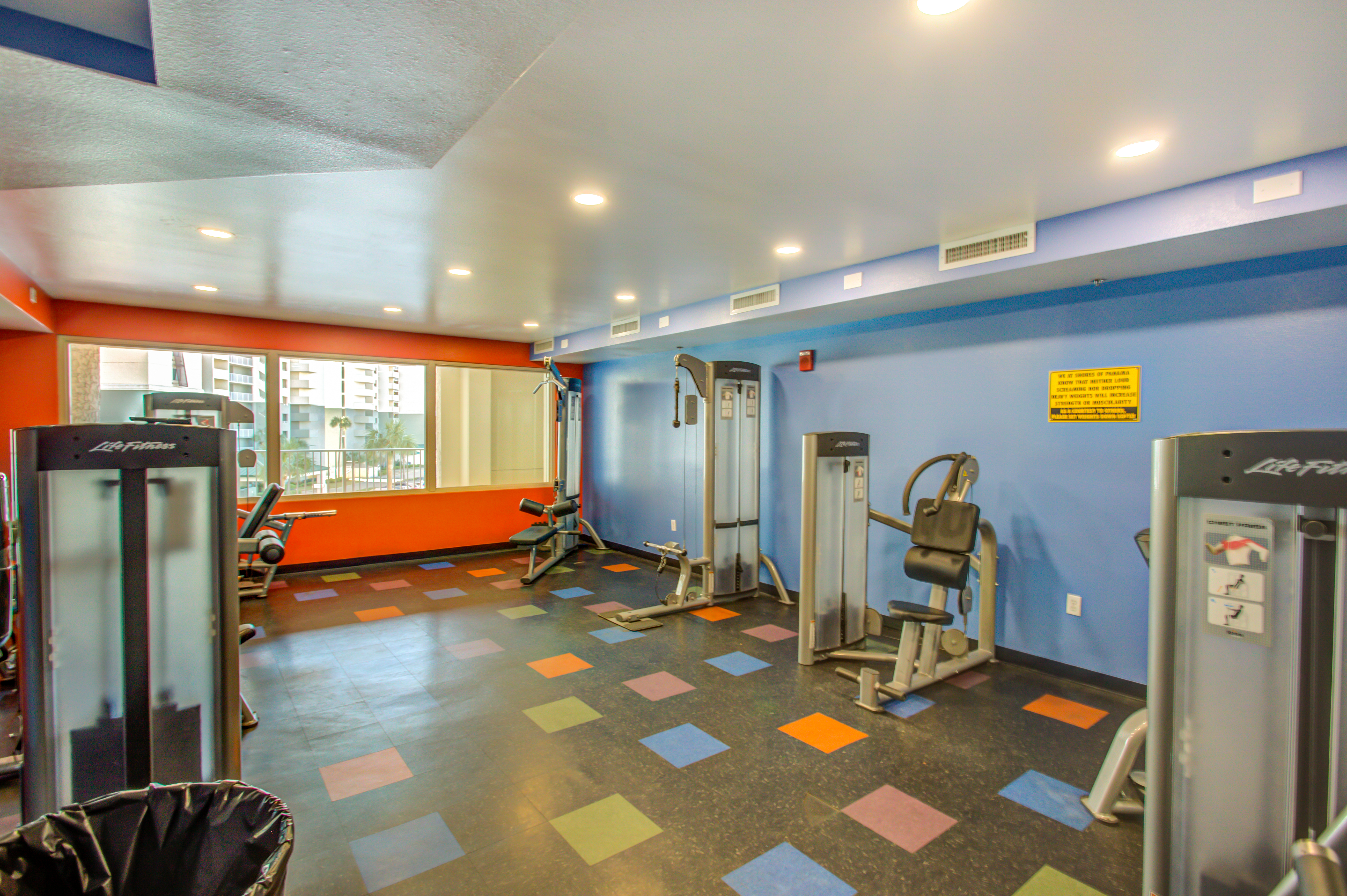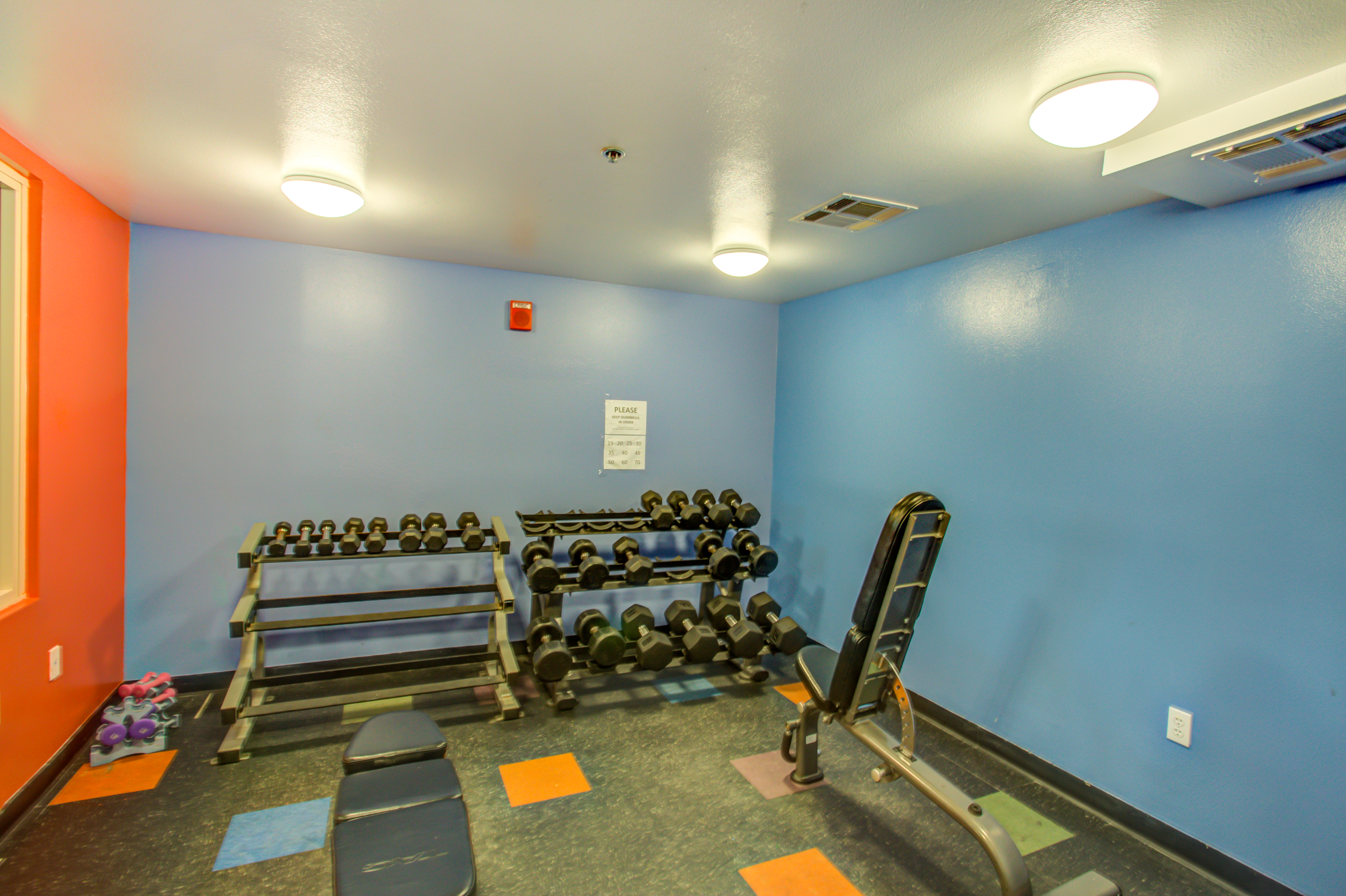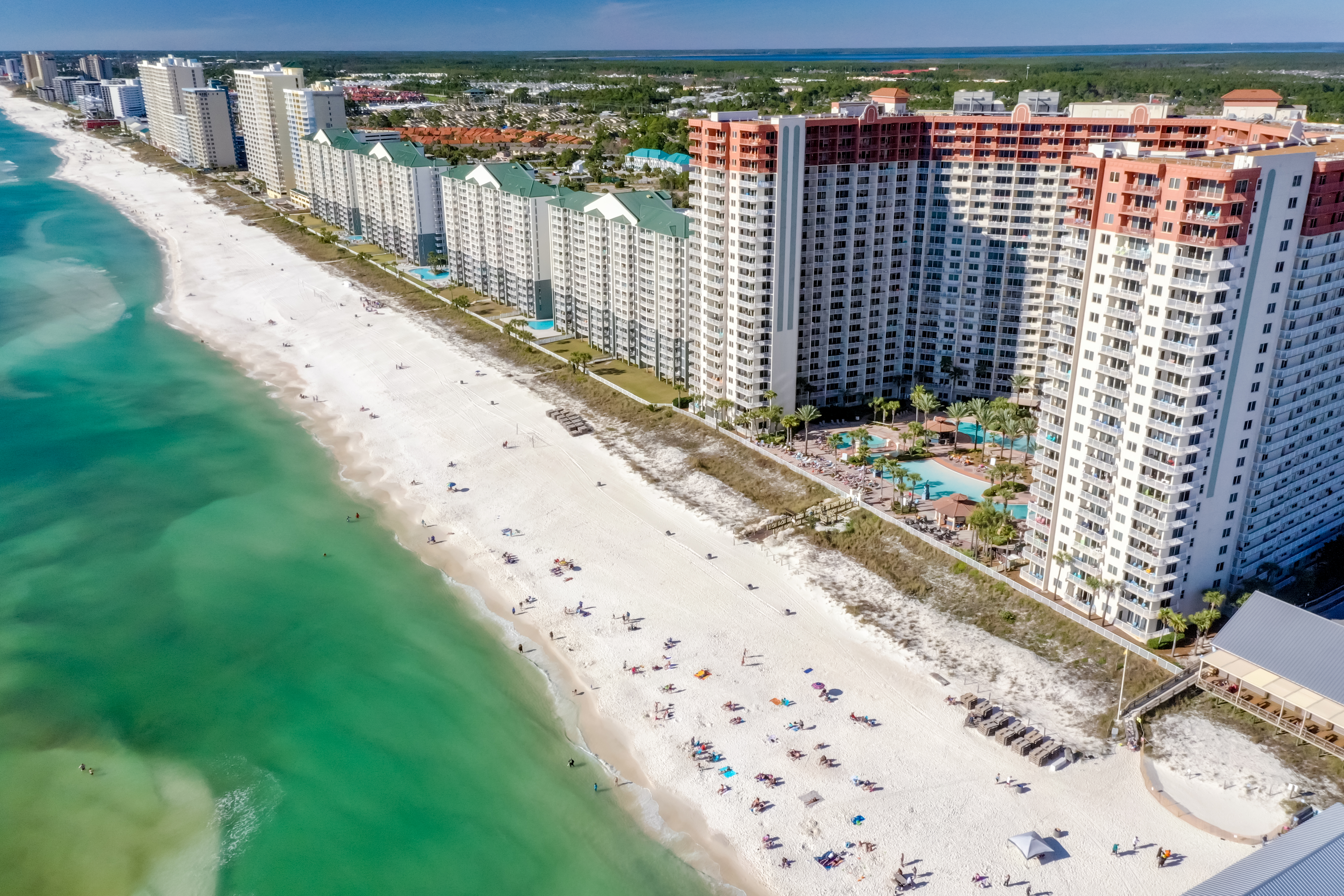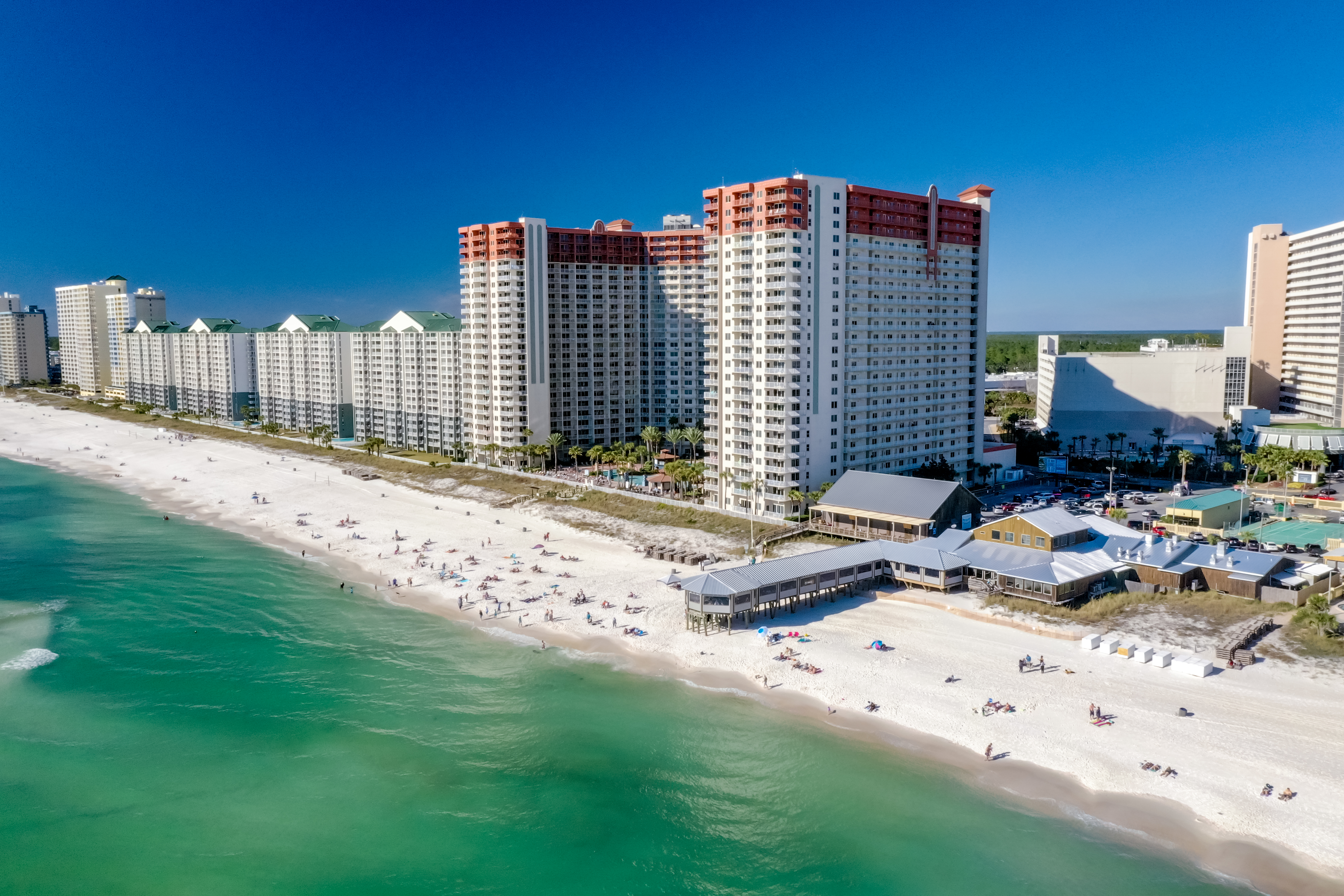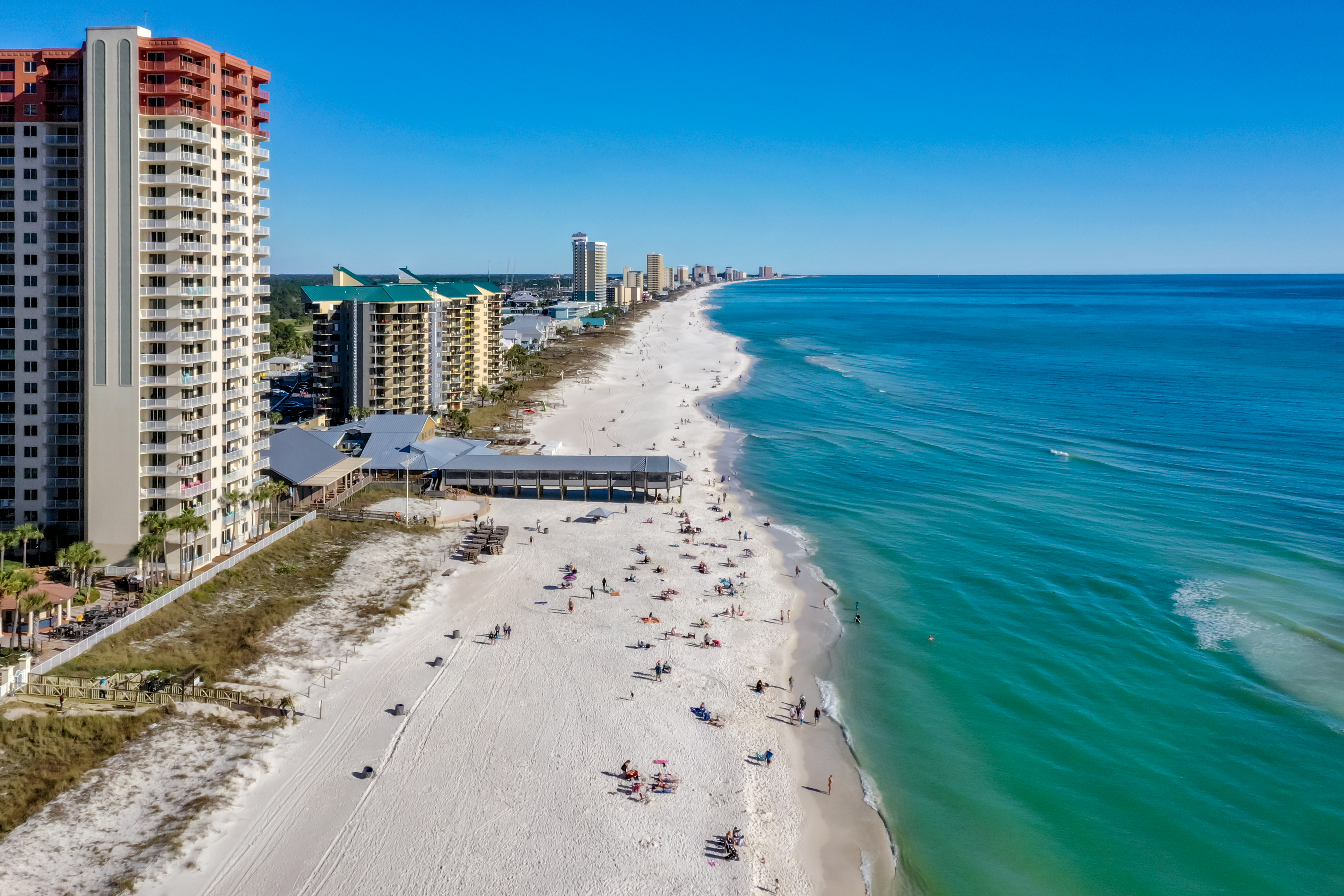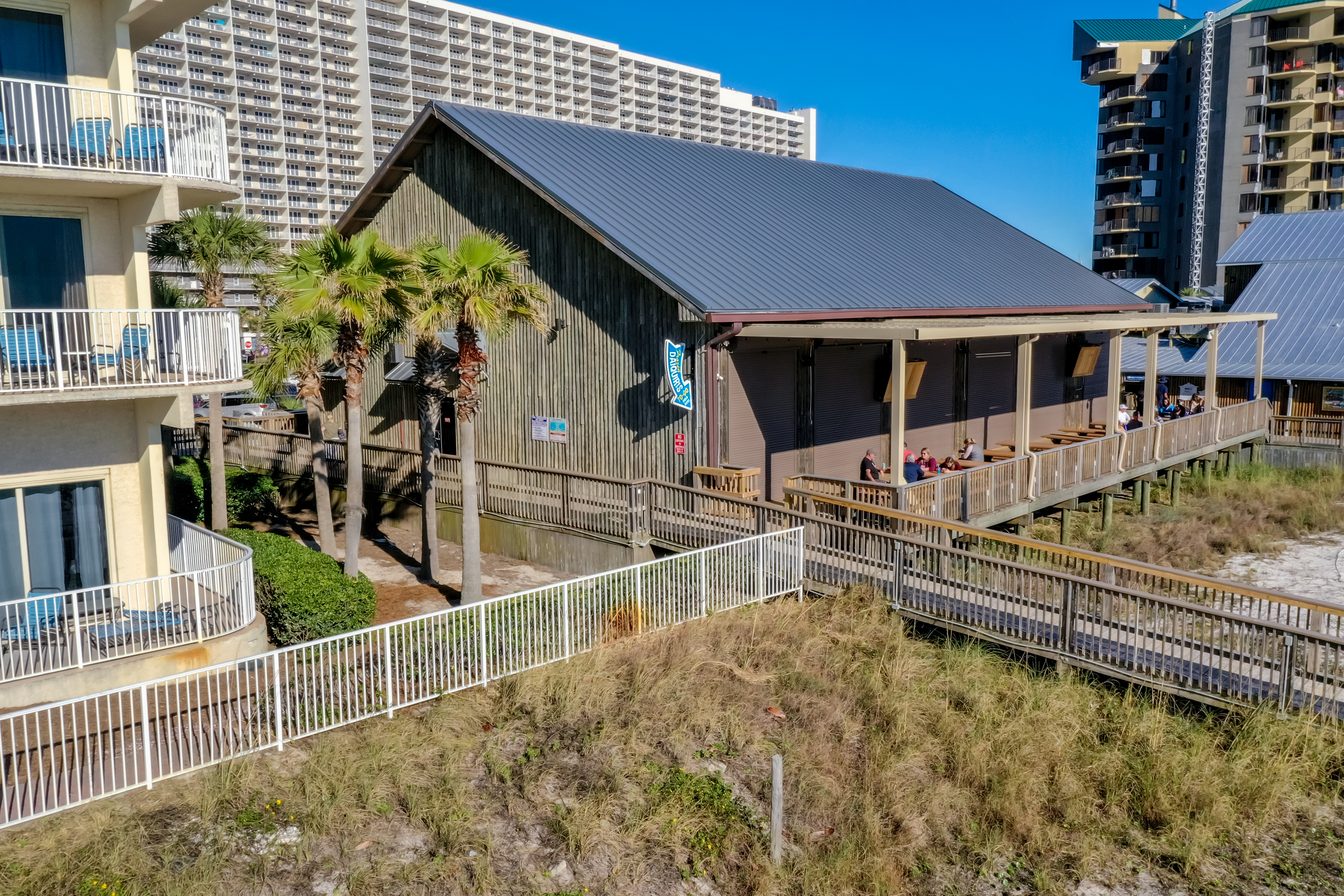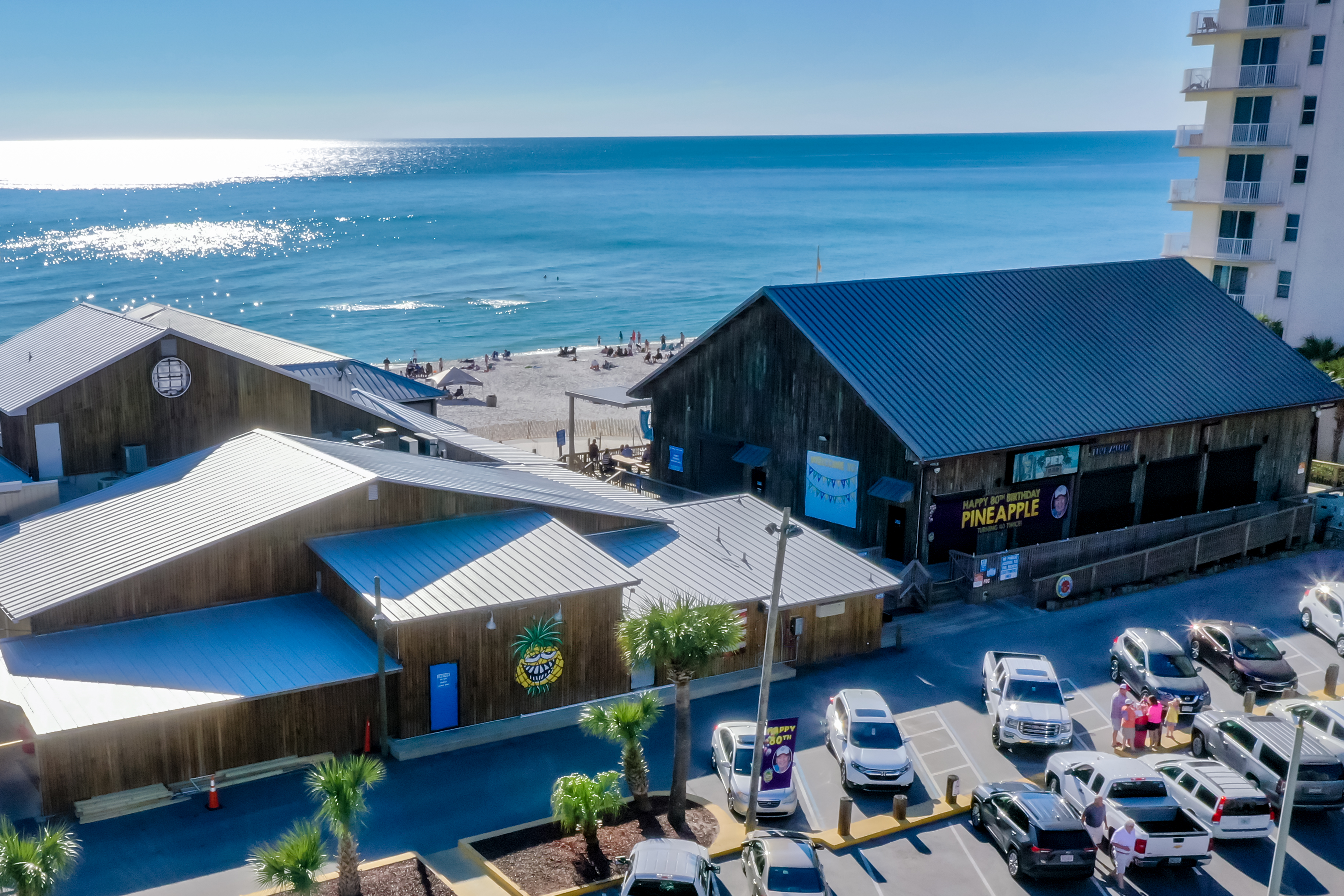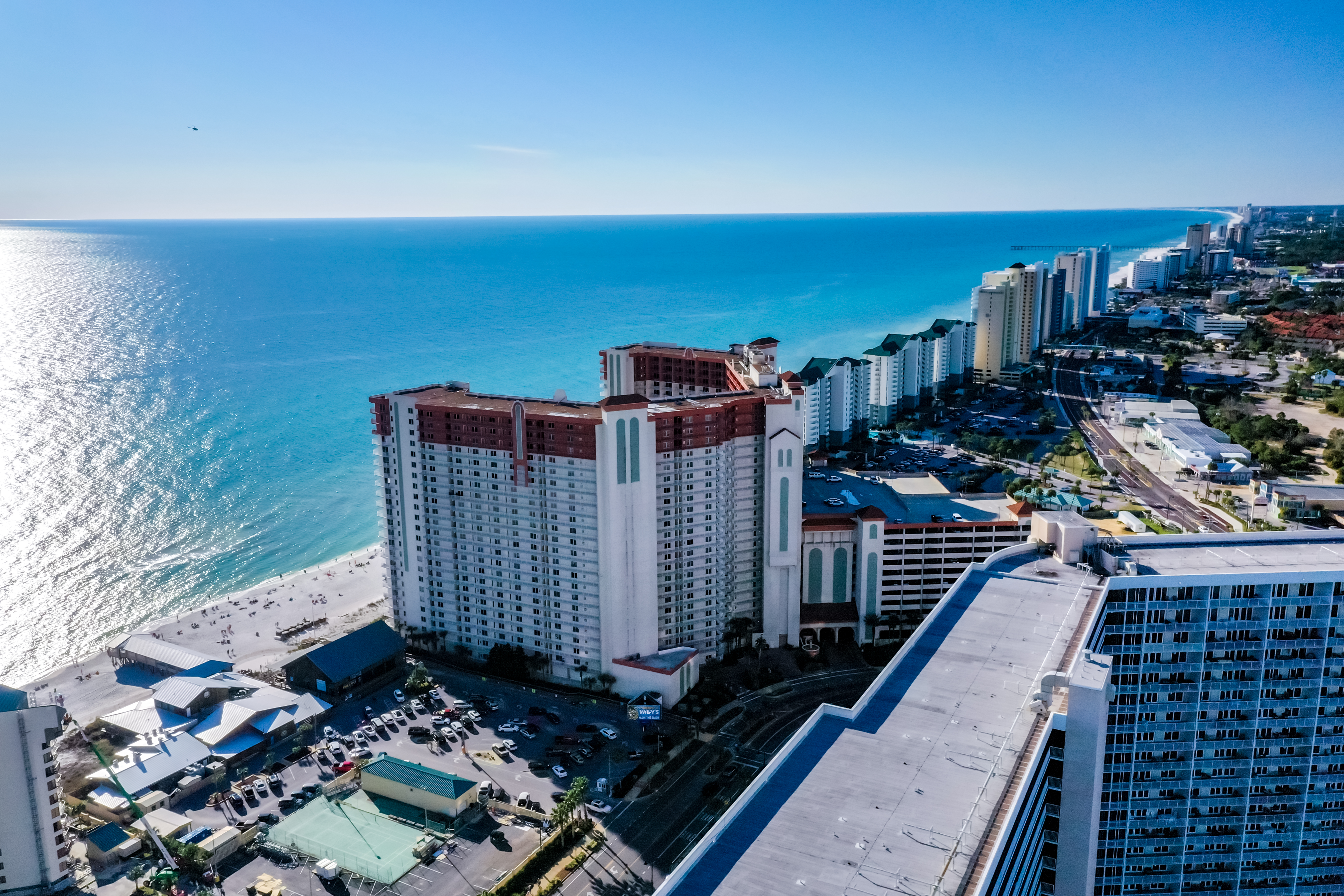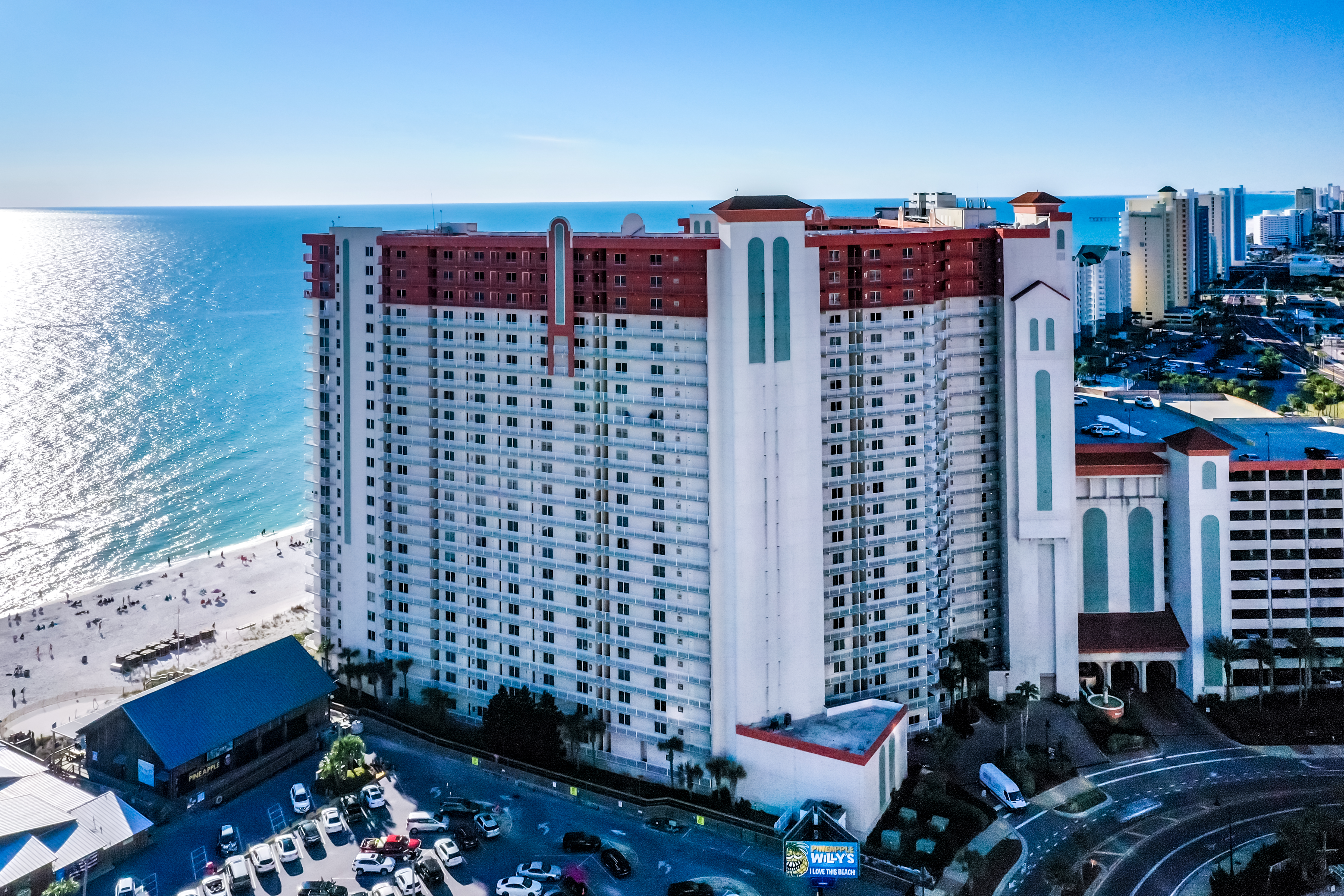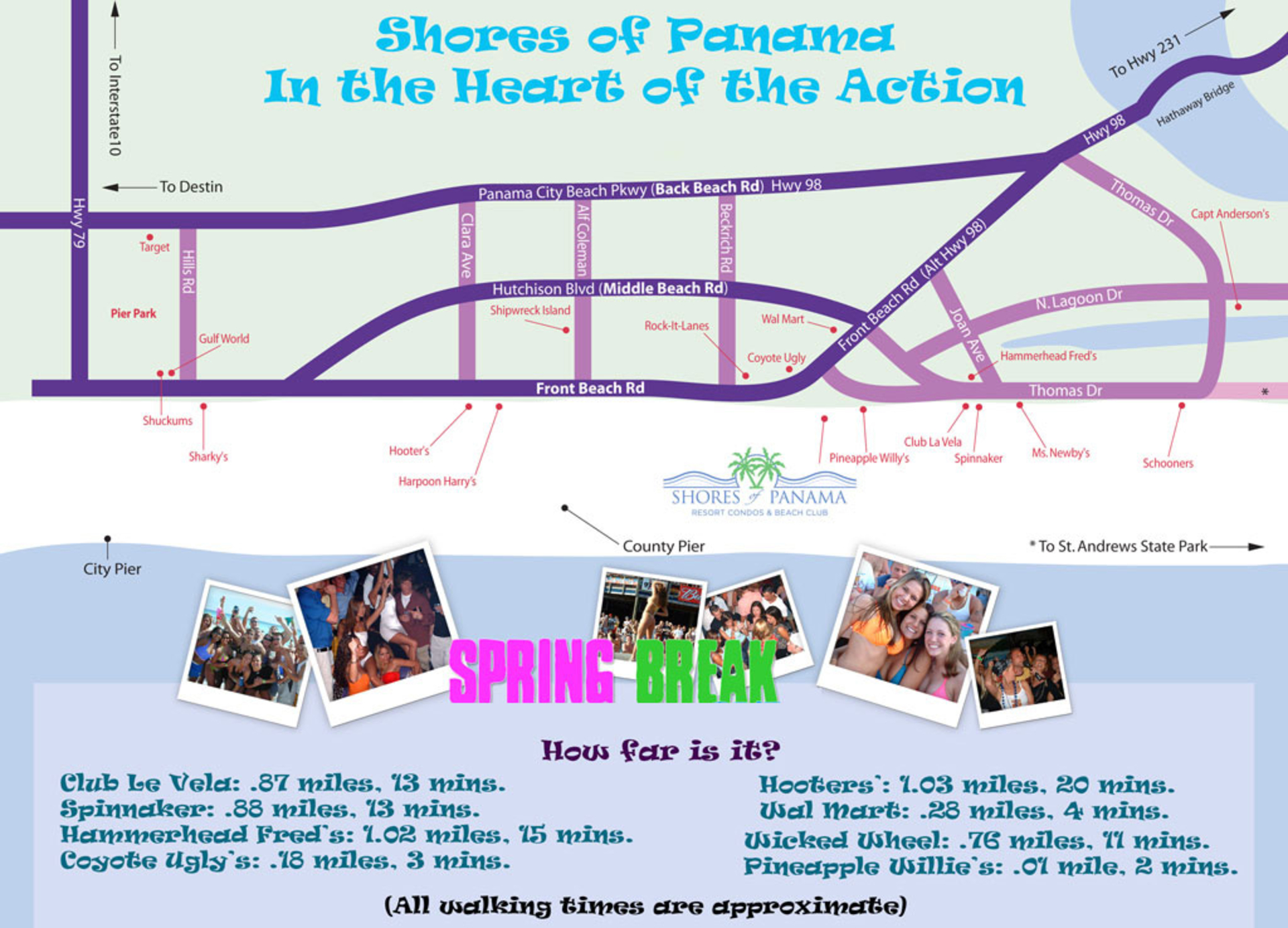 Location, Location, Location!
| | |
| --- | --- |
| | 36 Reviews |
| Sleeps | 8 |
| Bedrooms | 2 |
| Baths/Half Baths | 3/0 |
| Property type | Condominium |