tropic-winds-2102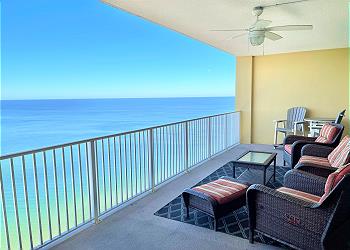 Tropic Winds 2102
https://rent-pcb.com/vacation-rentals/properties/tropic-winds-2102/
Tropic Winds 2102 | Panama City Beach Vacation Rental
FROM JUNE 4TH - JULY 30TH, THERE IS A 7 NIGHT (SATURDAY TO SATURDAY) MINIMUM/MAX NIGHT STAY. ALL OTHER DATES ARE A 3 NIGHT MINIMUM STAY AND CHECK IN - CHECK OUT IS OPEN 7 DAYS A WEEK.

PLEASE NOTE: WE CANNOT RENT TO ANYONE UNDER 25 YRS. OLD PER OUR HOA - NO EXCEPTIONS.

This unit is perfect for families of up to 5 with a maximum of 4 adults.

Enjoy our Tropic Winds condo which is not your typical rental property. It is our vacation home which we share on a limited basis . It is fully furnished with PREMIUM FINISHES and amenities. Leather couch and two leather side chairs, 55 inch TV & Blu-ray player, king bed in master with new mattress, queen bed & day bed w/trundle in 2nd bedroom, 32 inch TV's in each bedroom, stainless appliances, full size Whirlpool Duet washer and dryer, wicker/rattan patio furniture (love seat, 2 side chairs), bar height table and 4 barstools, chaise lounge, and outdoor ceiling fan. Our patio is an extension of the indoor living area to make an outdoor space the whole family can enjoy. Our unit is equipped with a gourmet kitchen, and two assigned parking spots. Quietly located near the end of the hallway (opposite end from the trash chute) of the 21st floor.

Our home-away-from-home has all of the upgrades you could desire including new appliances and new luxurious leather furniture. The patio is 10 ft wide X 28 ft long and is like another room off of the living room to relax, stretch out, and listen to the waves or watch the sea life float by.

AMENITIES INCLUDE

-Assigned covered parking and internet access.

-Heated inside/outside pool

-Large spa

-Sauna & Steam room

-Workout area

-Meeting room

-Patio chairs overlooking the beautiful Gulf

-Outside beachfront picnic/gas BBQ area and located on the highly sought after west end of Panama City Beach, by Pier Park.

**This unit is not set up for small children. It has glass tables and glass covers on the dining room table and bedroom dressers.



There is limited assistance for check-ins after 9:00 pm.

RESORT RULES: NO PETS ALLOWED, WITH THE EXCEPTION OF OWNERS
Thank you for entering your review. The review will become available to the system shortly.
13
13
Overall Rating:
4.5385
4.5385
Beautiful condo with great balcony excellent location
Rating:
1
5
5
Check in was strange since there wasn't one. You had to go to your unit in order to get your parking pass and arm bands but were supposed to have it to be on the property to park. Parking for "guests" was across the street. We had to stop in front of an elevator and unload then get our pass to go park. Had to wait for a cart for our belongings. We did have some issues with cleanliness of the unit. The furnishings were nice. Our only issue was the bar height dinning table very uncomfortable for handicapped didn't notice that in the photos. My fault there but it did say wheelchair accessible. Also no grab bars in either bath. We lived on the balcony. Great views, breeze. We had a problem with the AC which was taken care of very quickly. Over all we loved the place. There was nothing to keep us from coming back.
Manager Response: 06/24/2022
Response from Forehand Rentals
Connie, thank you for your review and feedback. We try to make check-in as easy as possible so that our guests can do exactly what they came to do; enjoy their vacations. We do send out all check in instructions prior to your stay to help make it as seamless as possible. A lot of times our guests will park and then go up to the unit and bring the parking pass backdown with them if you let security know that this is what you are doing they will allow you the time. I will pass your feedback onto the owner regarding the table and the grab bars in the bath. Since we do not manage the resort I cannot comment on the carts that are provided by the resort but I will pass along your feedback. We are happy tp hear that you were able to enjoy the beautiful views from the balcony. We would love to have you back as our guests again soon. - Shannon Customer Care
Great Condo!
Rating:
1
5
5
Condo was great! Very roomy and had everything we needed. The view from the balcony was spectacular! I really appreciated getting texts from the management group to make sure we were happy and help with any questions. We had rain for a couple of days but having the huge balcony was so nice to be able to sit and relax. Highly recommend!
Manager Response: 06/16/2022
Response from Forehand Rentals
Thank you for taking the time to leave a 5-star review! Your feedback means a lot to us and hope we can provide another wonderful vacation for you in the future with Forehand Rentals!
Great condo! Great location!
Rating:
1
5
5
Condo was great, balcony was fantastic, location wS good. Condo could use a good deep clean.
Manager Response: 04/11/2022
Response from Forehand Rentals
Vicki, Thank you for your review and feedback! We are thrilled that you enjoyed your stay and all that this unit has to offer. I have passed along your feedback regarding the deep clean to our housekeeping team to get that completed. We hope that you will allow us to host your next stay.
Great Getaway!
Rating:
1
5
5
Incredible view of the Gulf!! Spacious deck area! Good location, clean and owners are very responsive.
We would book this location again.
Manager Response: 02/22/2022
Response from Forehand Rentals
Daniel, thank you for your review. We are happy to hear that the views did not disappoint! Please come and be our guest again soon!
Awesome condo!
Rating:
1
5
5
We loved our stay at Tropic Winds! The balcony was awesome and so spacious. Comfortable beds, clean, and well-equipped. Good location too!
Manager Response: 09/07/2021
Response from Forehand Rentals
We're thrilled that you had a 5-star experience! It was a pleasure to serve you and hope you visit us again soon!
Just an OK rental
Rating:
1
3
5
Pros- comfortable beds/pillows and loved the balcony furniture! Dishwasher very quiet when running! Spare bedroom fit three teenagers perfectly. Pam was extremely helpful when rescheduling this trip from last April. Canceled due to Florida being shut down/COVID and they wouldn't refund my money.

Cons- silverware was dirty in drawer, cutting board had food caked all over it. Appliances were dirty. Pans are in desperate need of being replaced. Cleaning people did not clean master bedroom very well. Dresser was really dusty and stuff still in drawer from previous renter. Had to pay $220 to rent beach chairs/umbrella...should absolutely be included in rental. I've stayed in PCB the last ten years. Never had to rent chairs, always included. If you have a big truck... good luck trying to park in the garage. Had to park across the street. So thankful we did not have reserved parking the week we were there! The outside pool is terrible and pool bathroom doors do not lock or shut tight. I would not stay here again, to many other places to stay in PCB that offers more and less expensive.
Manager Response: 07/01/2021
Response from Forehand Rentals
Thank you for letting us know what happened. Your feedback makes us better. Allow me to apologize on behalf of the team at Forehand Rentals. We are looking into this issue and hope to resolve it promptly and accurately and we'll strive to do better. We would appreciate another chance to earn your business.
Panama review
Rating:
1
5
5
First time using VRBO very satisfied
Great place in PCB.
Rating:
1
5
5
We loved our stay here! We chose this place because of the balcony setup. I can't believe how many places have nice balconies and substandard or no furniture. We used the balcony like another room - enjoyed breakfast and lunch and a few evening cocktails while listening to ocean waves and enjoying the view. We often saw dolphins, sea turtles, and other marine life right from the balcony!

Overall, the property was great and just as pictured. It was generally clean and well appointed. The kitchen had almost everything needed for cooking, although a larger skillet is needed. We were only cooking for 2 people and made it work but I think it would be difficult to cook for a family with what is there.

I also wish beach chairs would have been included. While they were easy to rent right on the beach, it would be nice not to have to worry about it. In talking to other people on the beach who rented in the building, chair/umbrella rental was included. I would have been willing to pay a little more to have this be part of the package vs dealing with it separately.

We really appreciated that the beach here was quieter and less busy than some other areas. It was easy to get to any place we wanted to go. I would definitely recommend a stay here.
Tropic Breeze Rental DS
Rating:
1
4
5
Very comfortable and updated condo. Everything needed was provided. Big advantage not having to deal with condo management. Easy check-in/check-out. Would rent again and recommend to others. Across street parking is not a big deal unless your rental includes a tropical storm.
Manager Response: 10/29/2020
Response from Forehand Rentals
Thank you for the kind words, We're so happy your visit at Tropic WInds went so smoothly. We'd love to continue providing great service to awesome guest like you. Thanks again!
Excellent condo and location on beach front
Rating:
1
5
5
This condo is beautiful and complete with anything you would need to make your stay complete. The condo was very clean, and having a washer and dryer was a dream. The extremely large balcony faces the beach and has amazing views!! The furniture on the balcony was so comfortable I even napped out there. We were so pleased with the location of the condo on the West side of PCB where it was still close to everything, but not as congested as other areas. The pool is nice and allows for beach view as well. My family a and I were so happy with our stay at this condo and would definitely book again. I can't wait for future vacations. The only thing I would have wished to have included would be beach chair and umbrella rental. We were able to purchase it daily, though. You will not be disappointed by this unit and the wonderful management company. I worked with Pam at Forehand Rentals to reschedule Our March vacation because of COVID-19. She was very professional and extremely understanding. She helped us get another date for our vacation. I can't say enough positive things about Pam. She was a lifesaver.
Over all very nice.
Rating:
1
4
5
Unfortunately parking is in a lot a cross a busy street. The condo had everything you'd need and was comfortable. Minor things were burned out lightbulbs, nasty baking sheets and a blender on it's last leg. Like I said, minor. Gorgeous view from balcony with comfortable outdoor furniture. We enjoyed our stay here and would consider staying again.
Manager Response: 03/16/2020
Response from Forehand Rentals
Christine, Thank you for your review and feedback. I have passed along your feedback to the management team as well as our cleaning staff so that we can address these issues. I am thrilled to hear that you were able to enjoy the beautiful view and relax on the balcony. We would love to have you as our guest again. -Shannon
Tropic Winds
Rating:
1
5
5
Very nice and clean view was awesome would love to stay again
Manager Response: 08/30/2019
Response from Forehand Rentals
Thank you for your positive feedback we are super happy to hear you enjoyed your stay at unit 2102 Tropic Winds...
Beautiful view!
Rating:
1
3
5
The view is Amazing! He balcony has comfortable seating. We loved eating dinner at the table. The inside was decorated very nice. The condo was clean and had everything we needed. This was a first for me renting through Vrbo. I would have liked a little more information or communication. I wasn't sure how the process worked. We had an issue with someone parking in our assigned spot. We saw the night security guard. He was rude. He told us to park so somewhere else. He made it clear he really could care less. If you have an issue with someone don't count on security to help you! Aside from those two minor issues we had a great time. Being up that high is much quieter and private than the lower levels. All of the appliances were fine. I would've liked to have some cleaning supplies available. That way we could've cleaned up after ourselves a little better! I would definitely stay again.
Your request has been sent. We look forward to meeting all your vacation needs!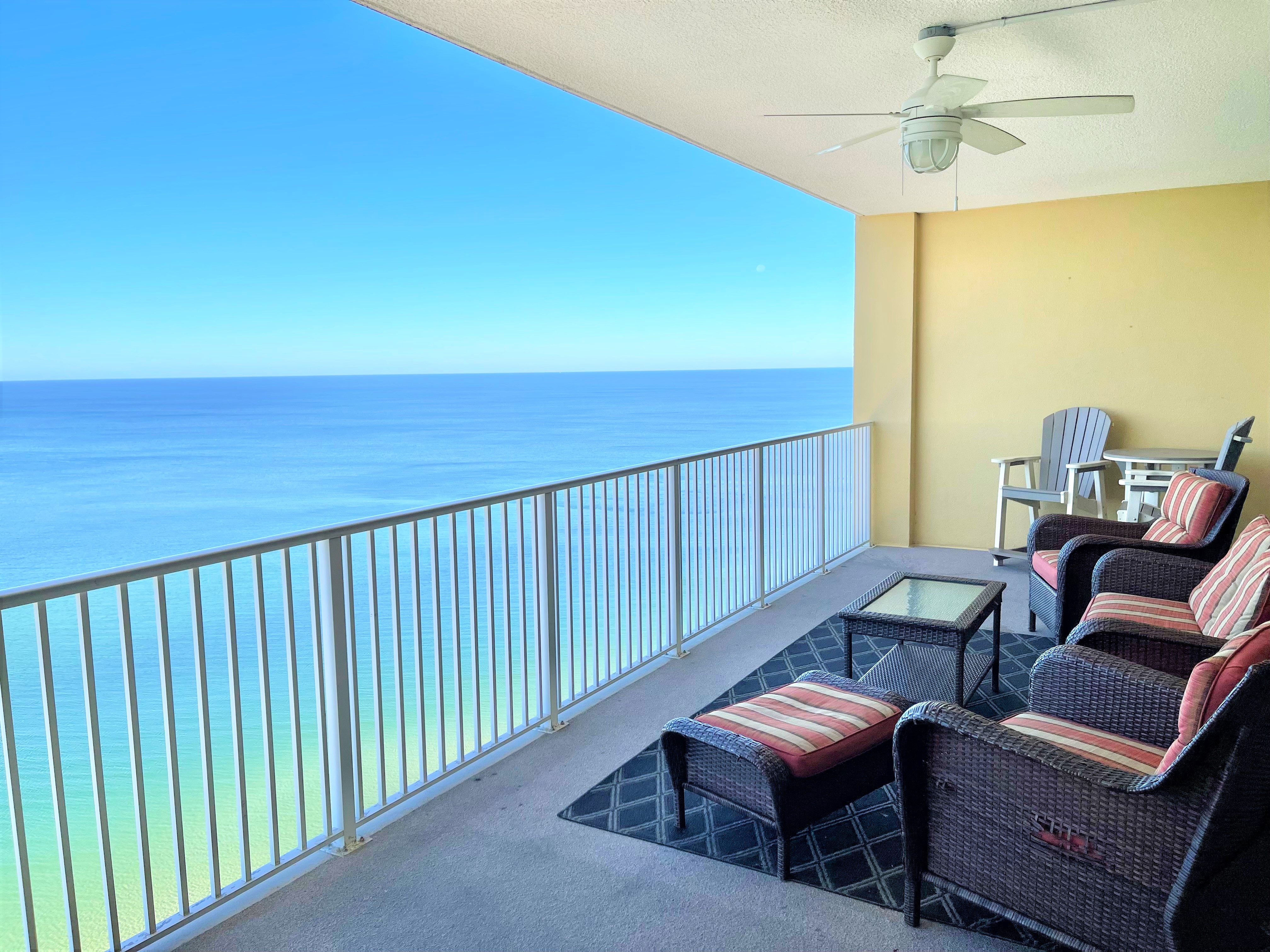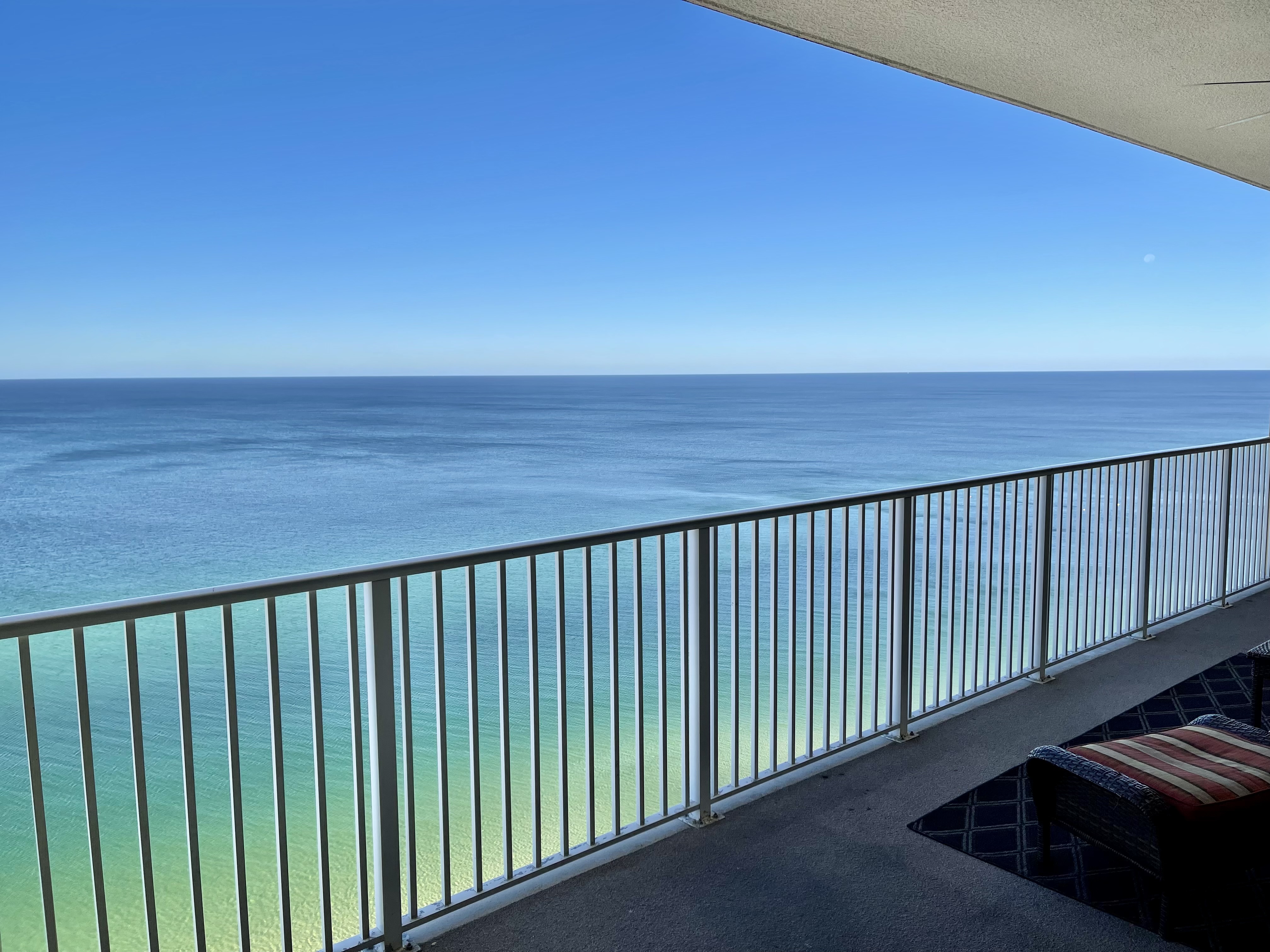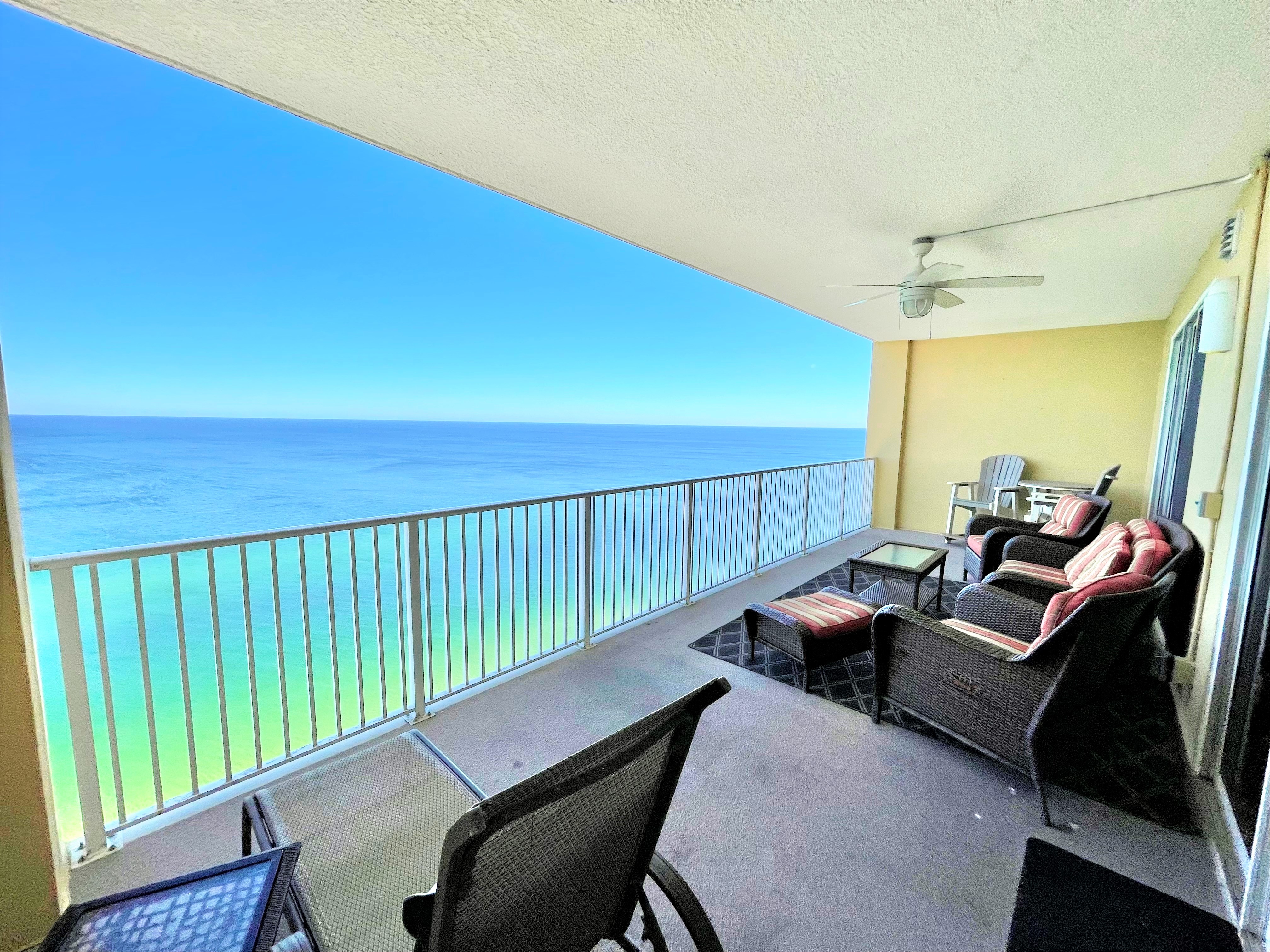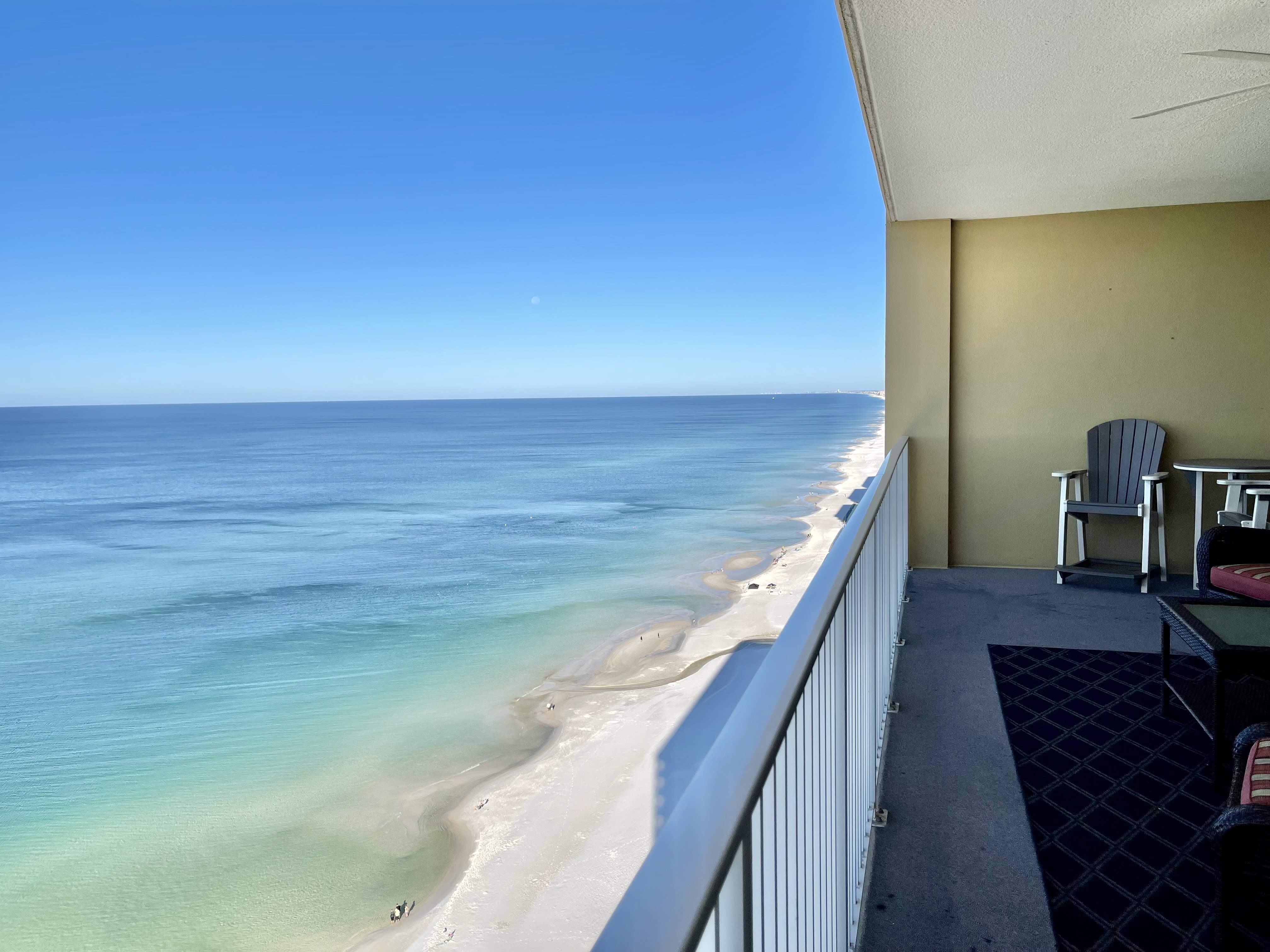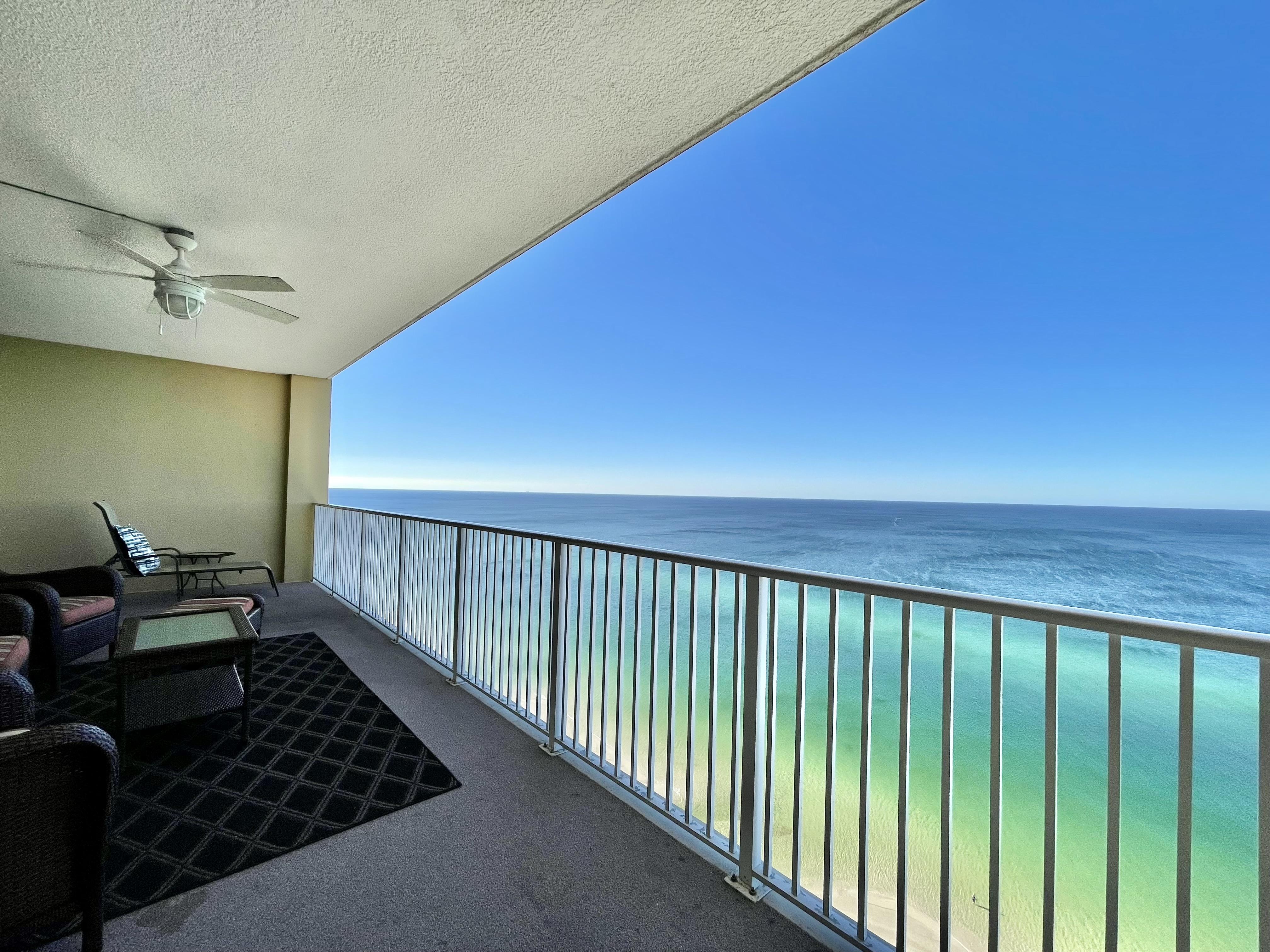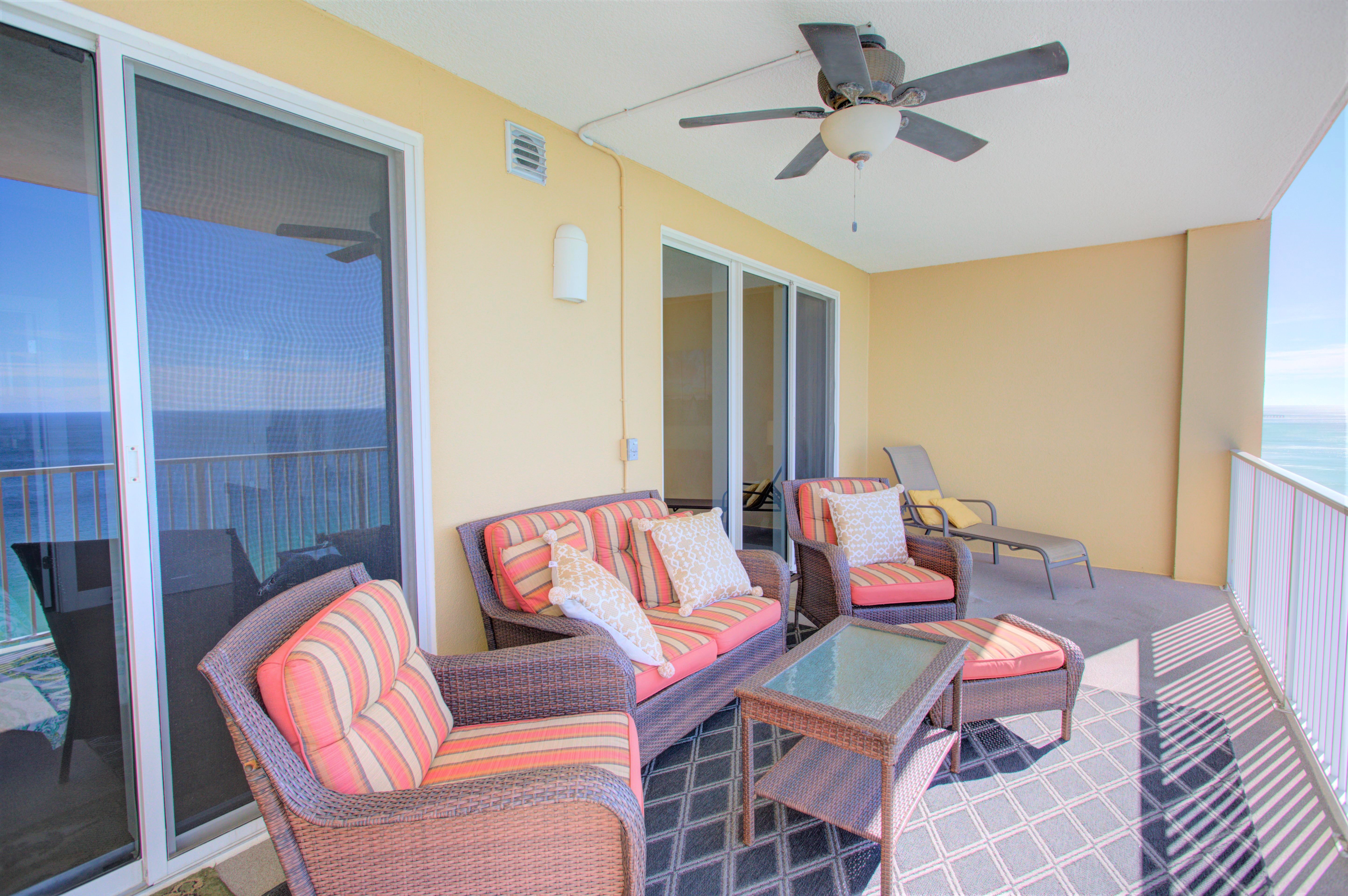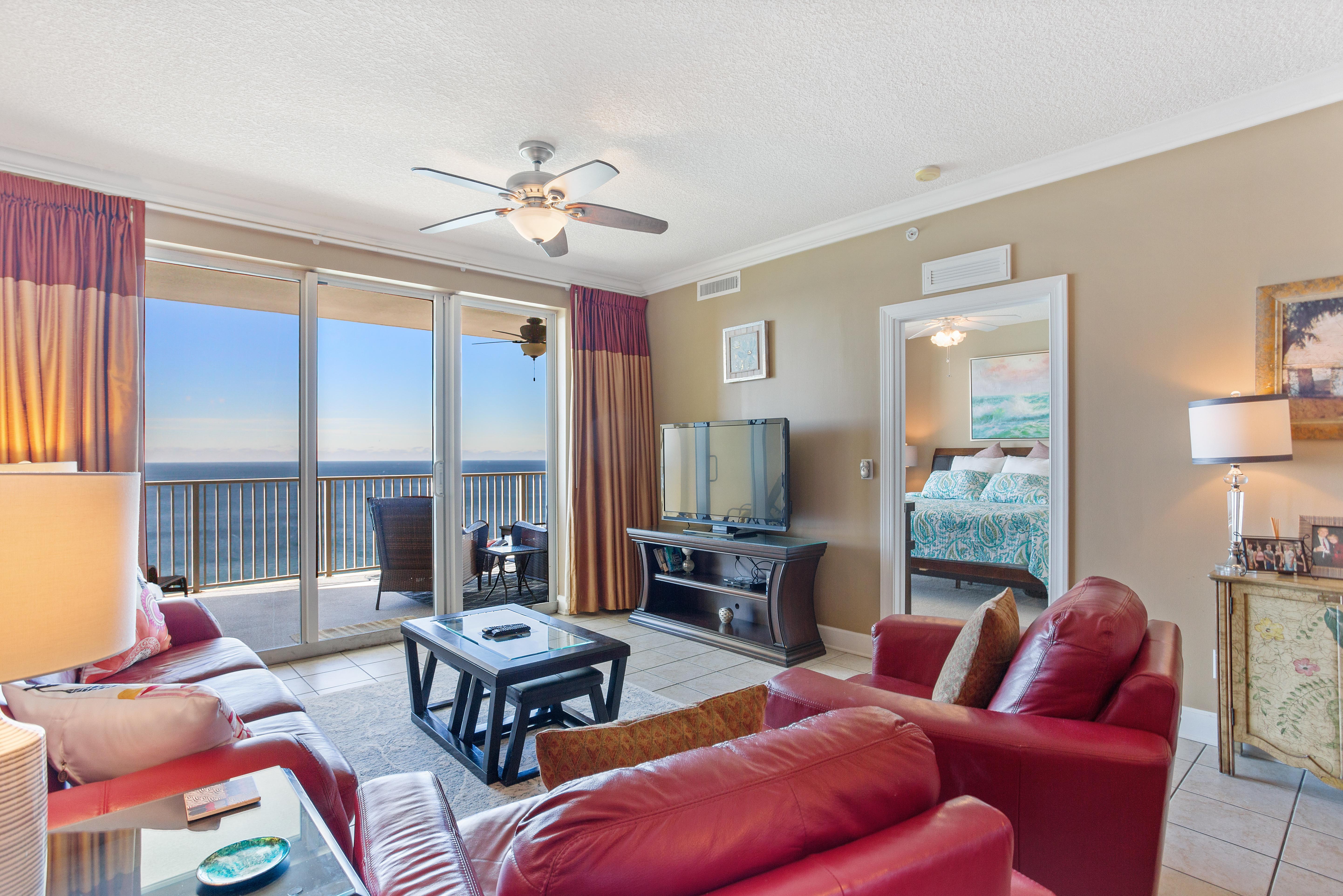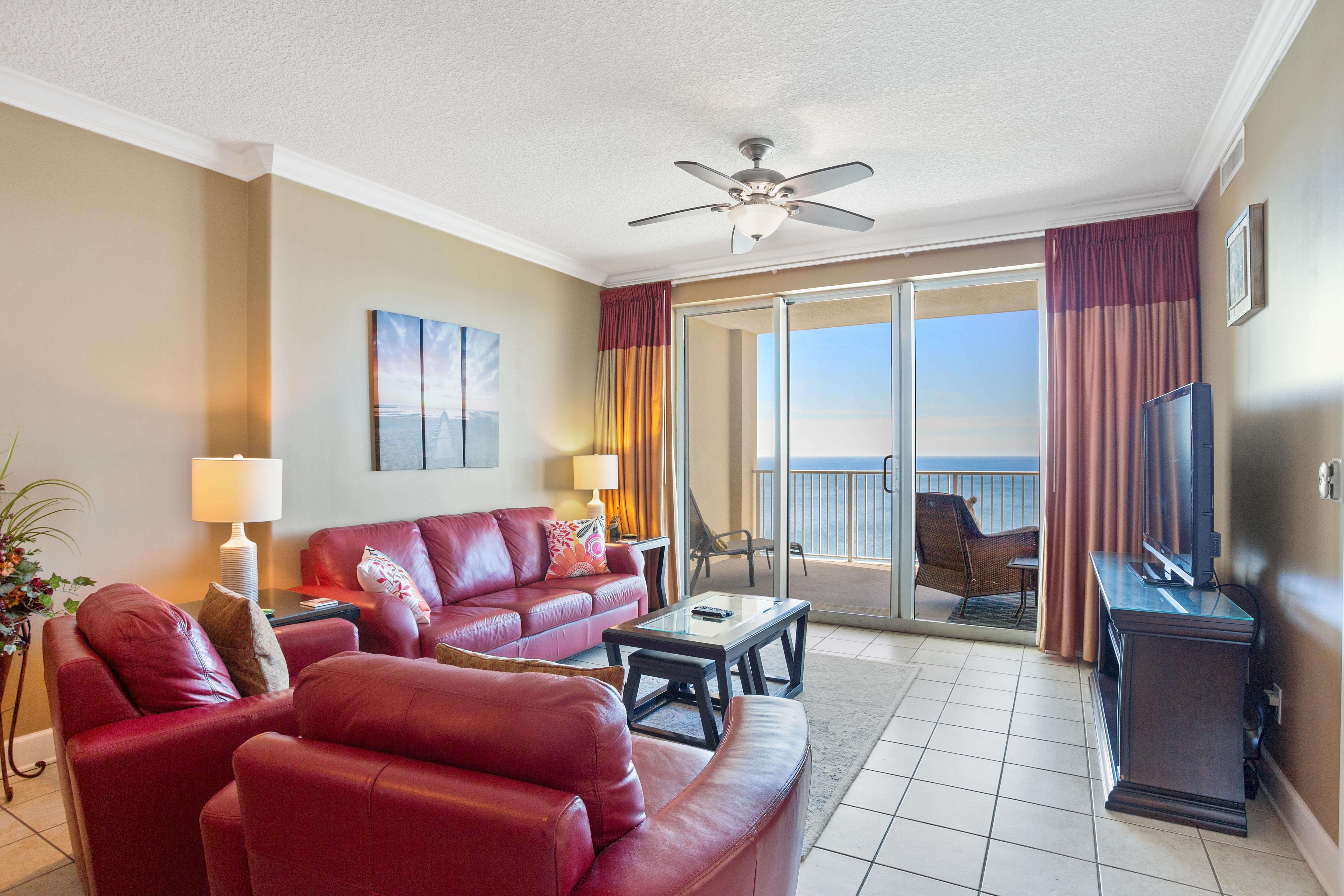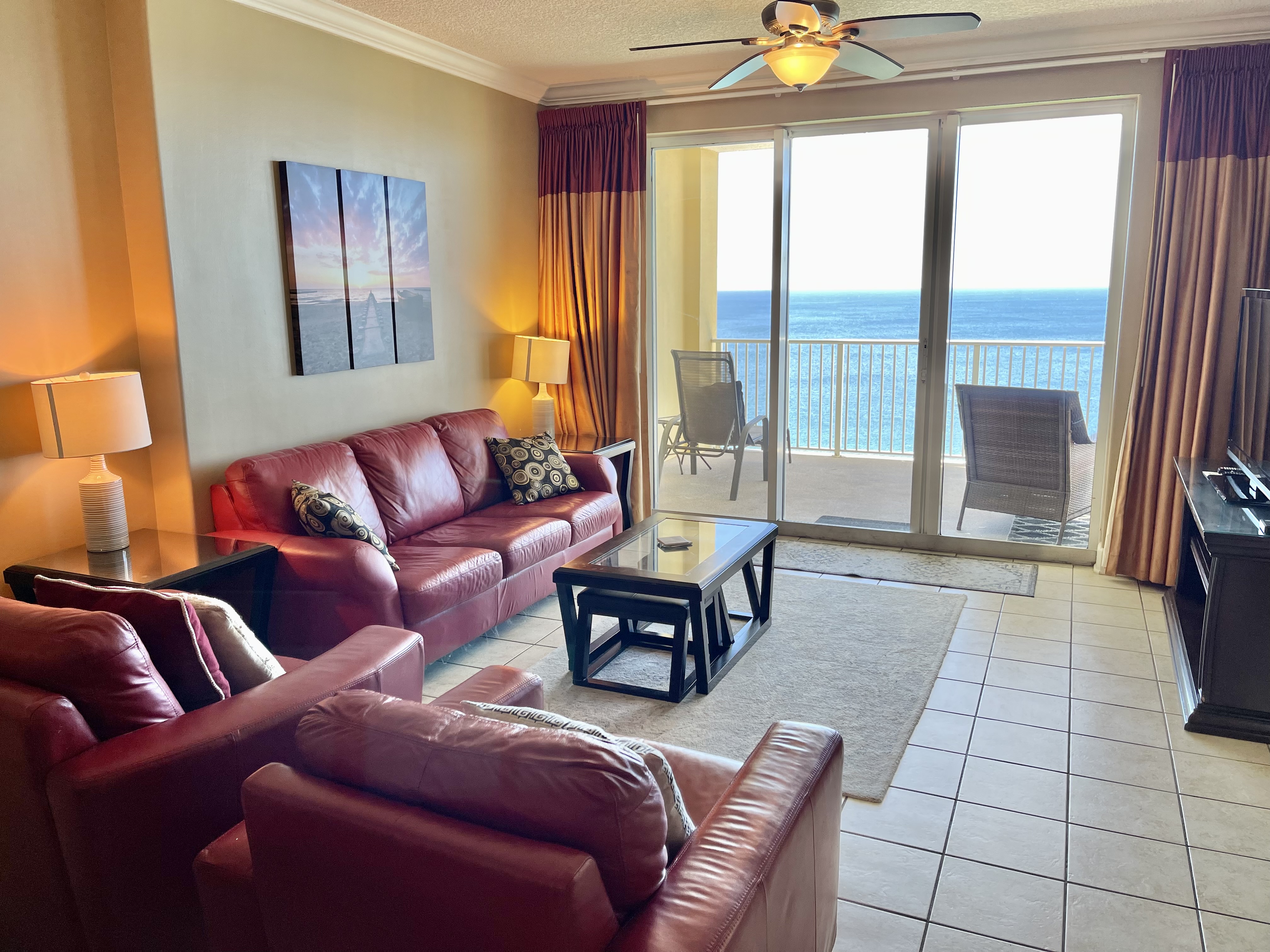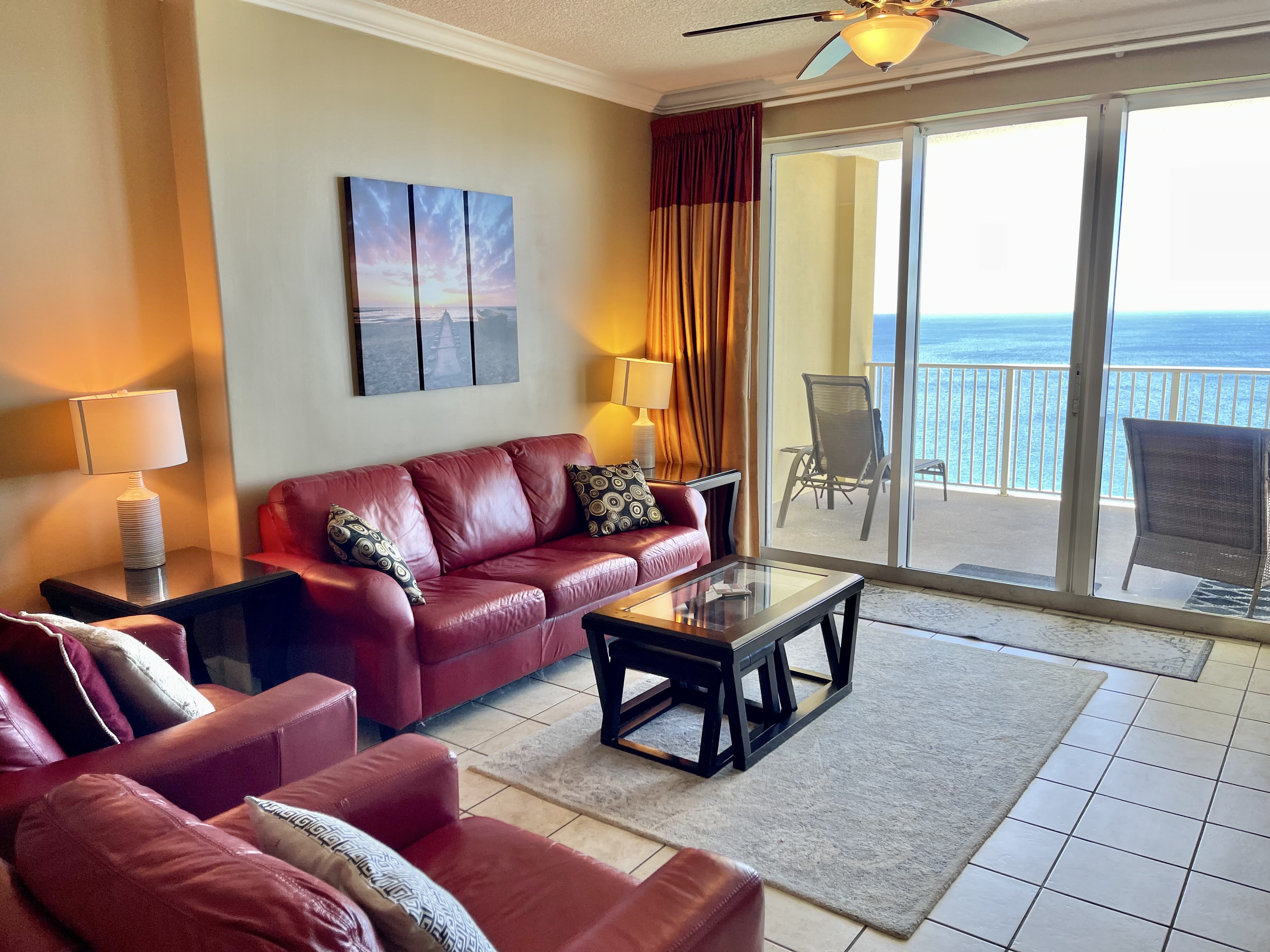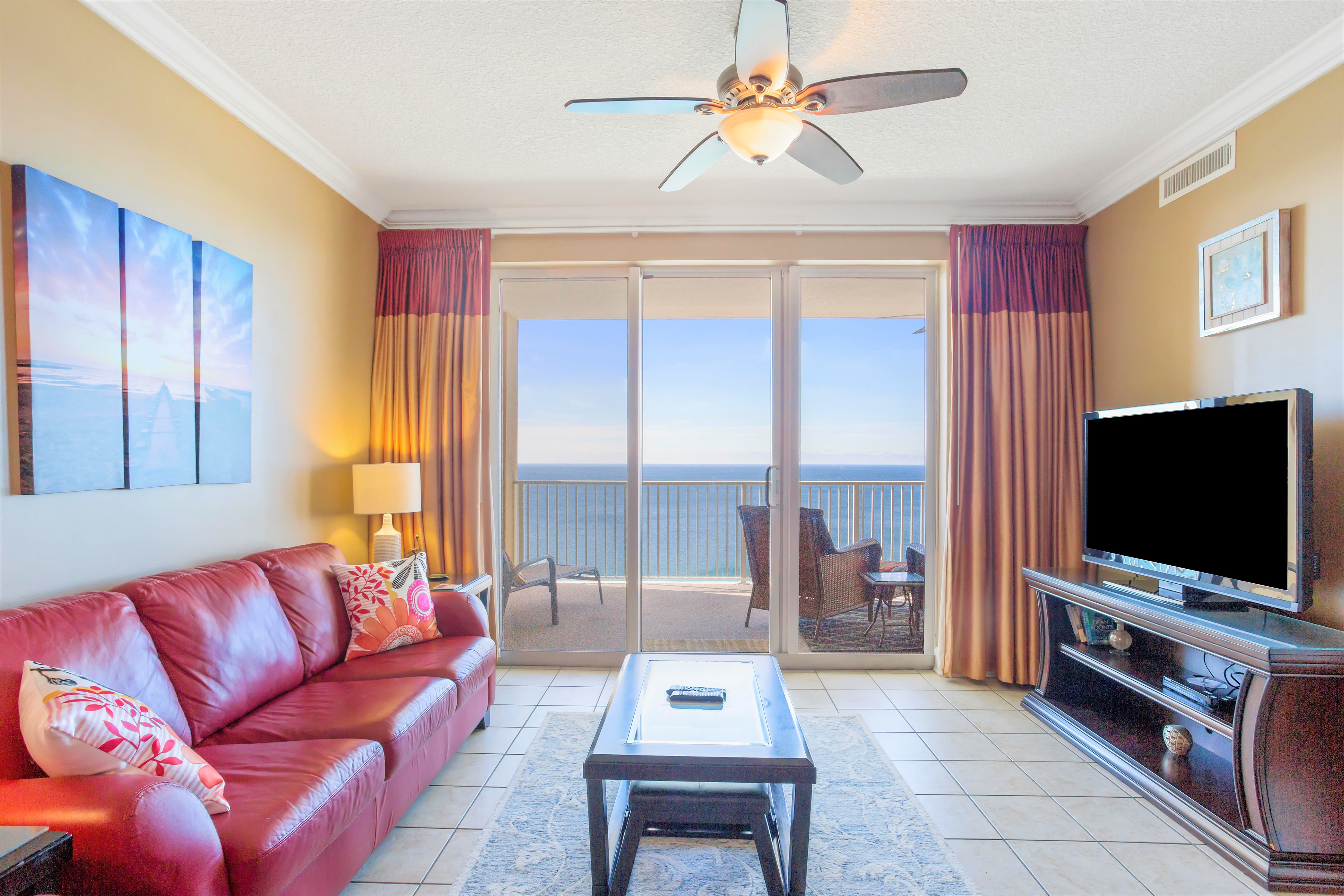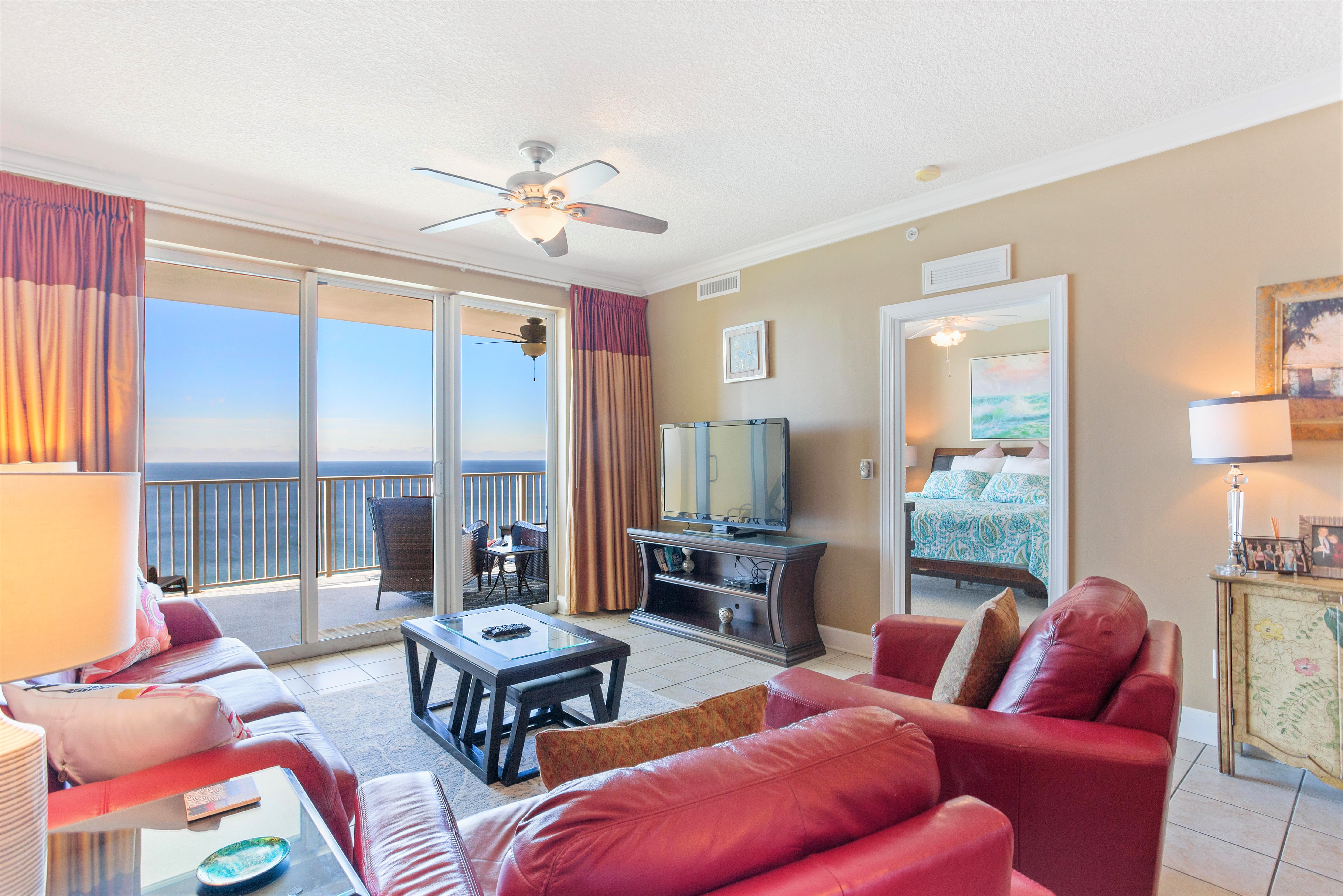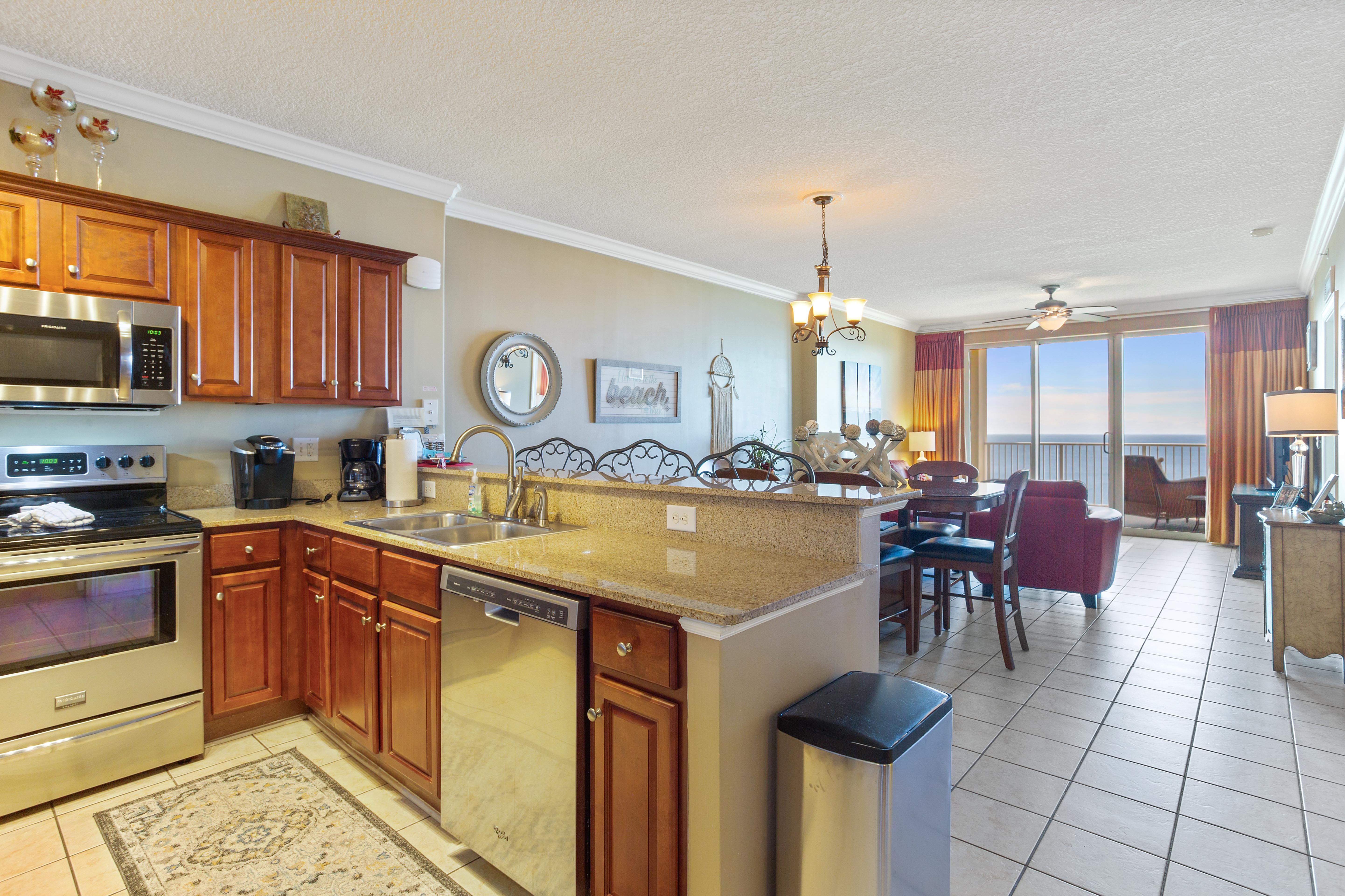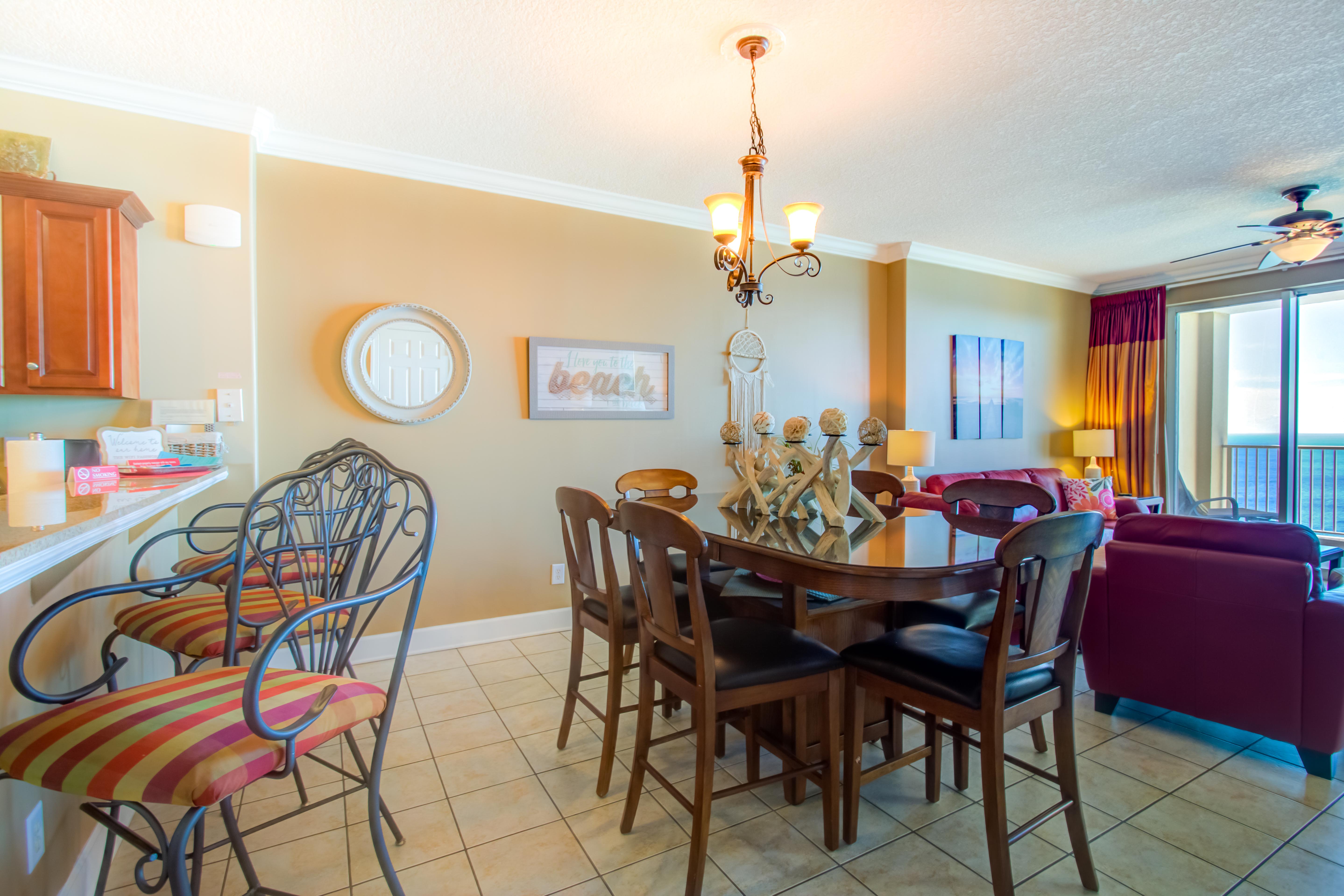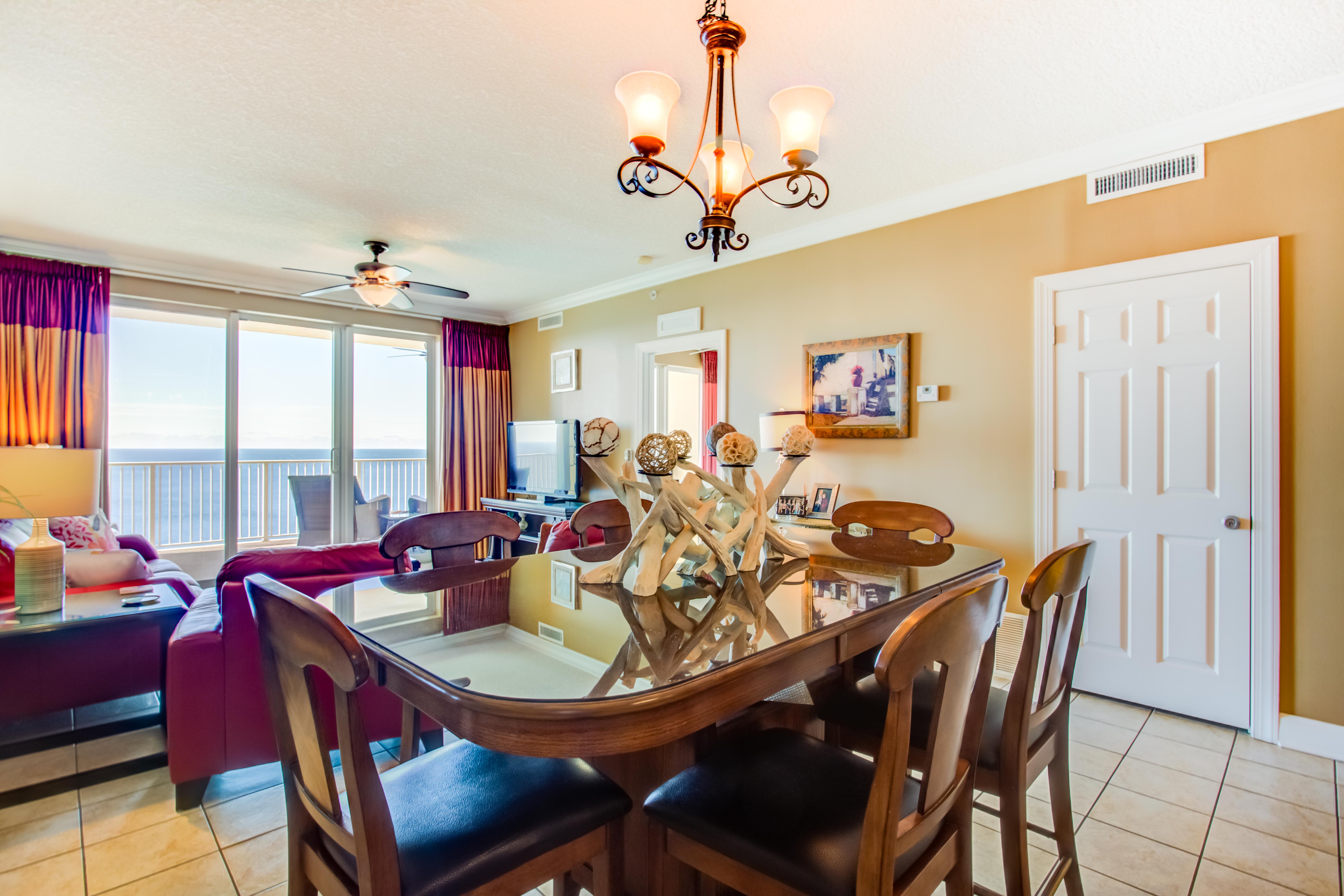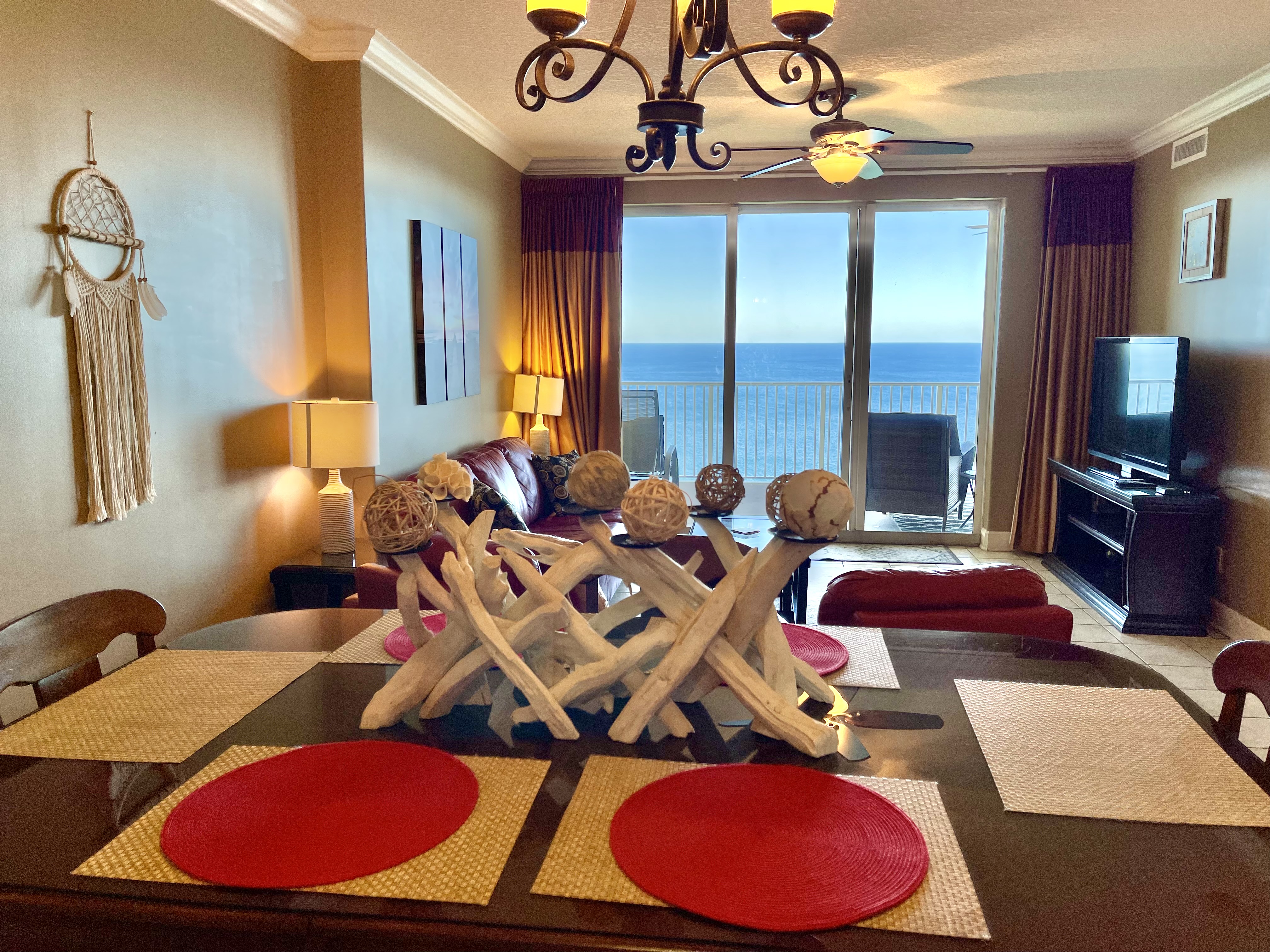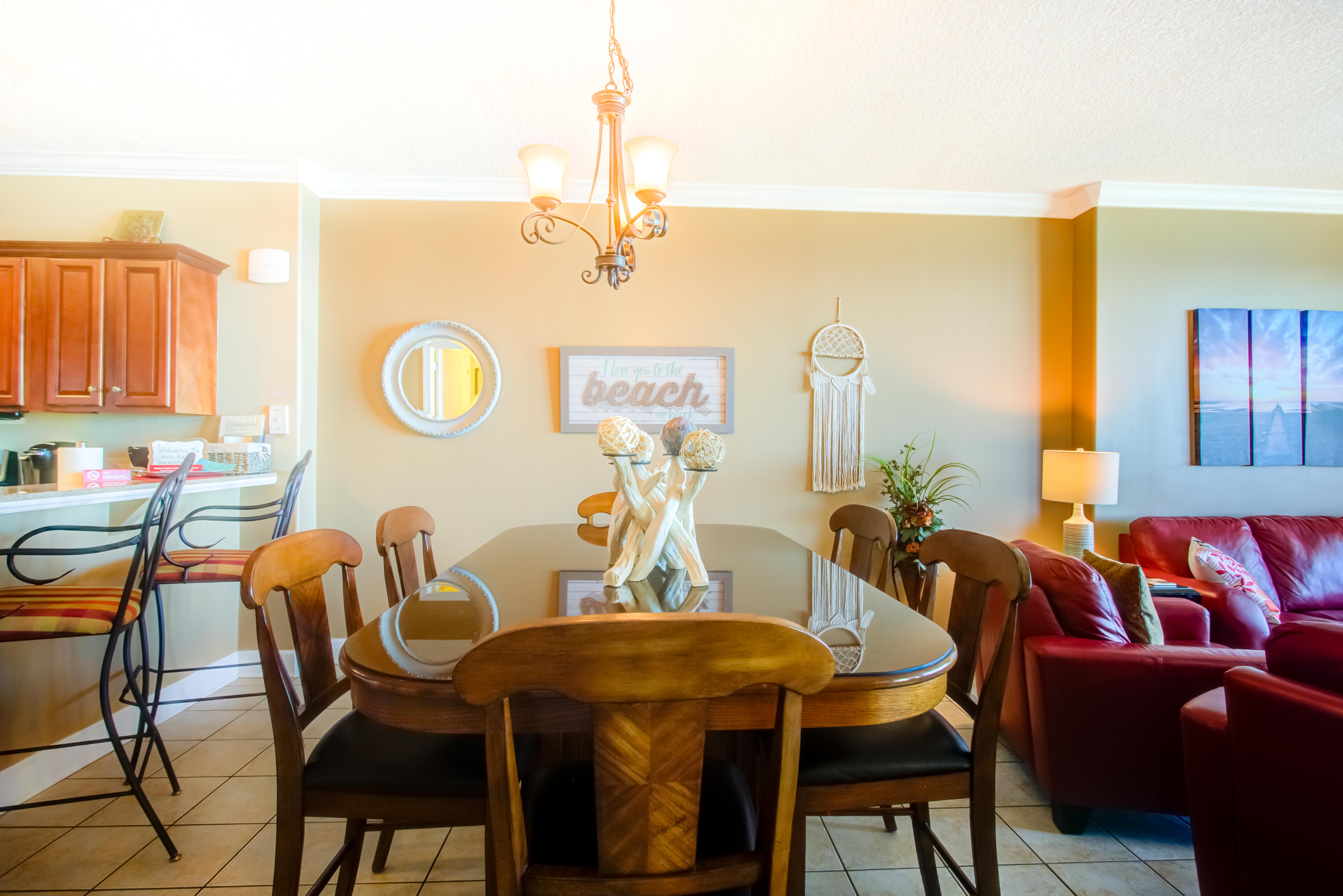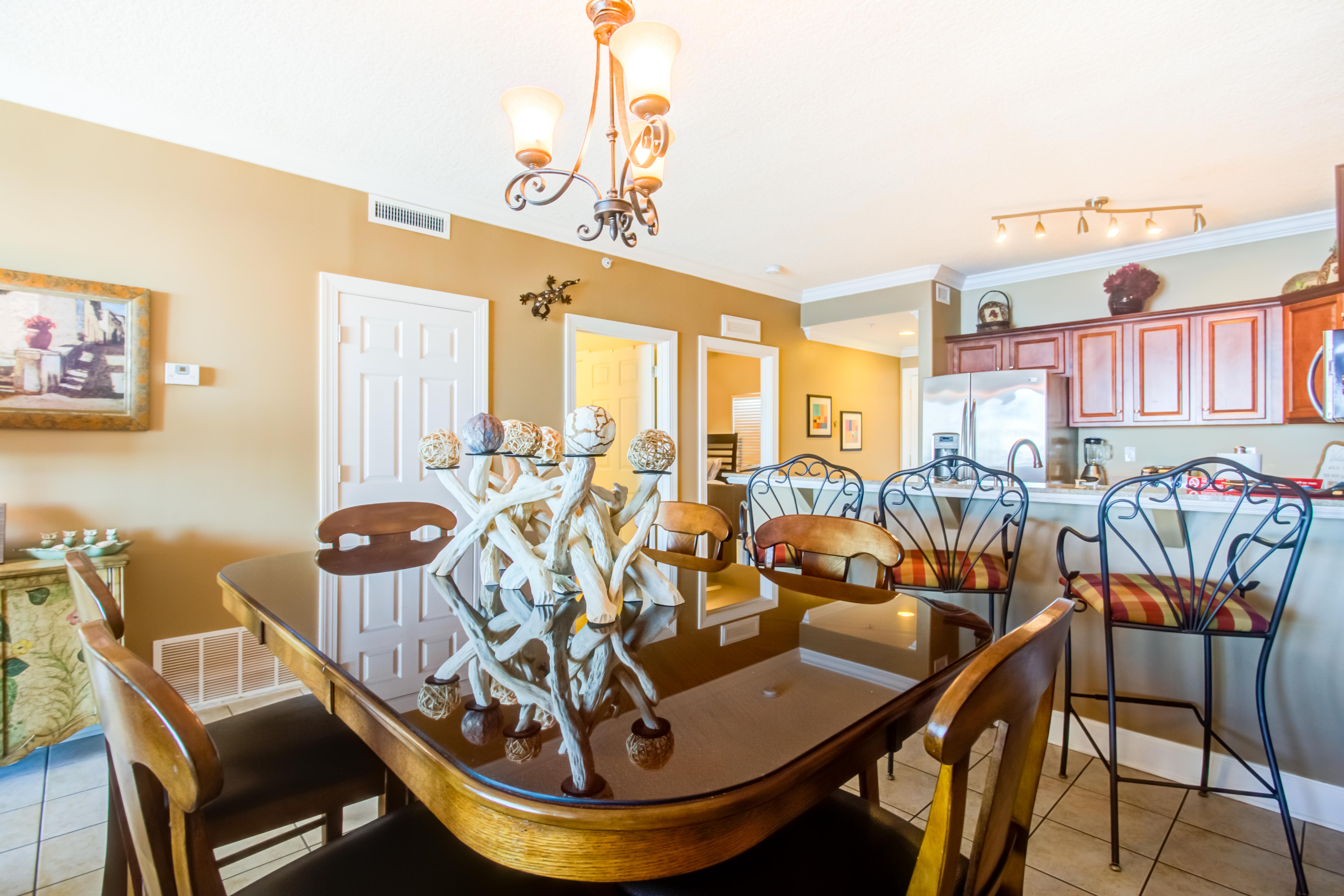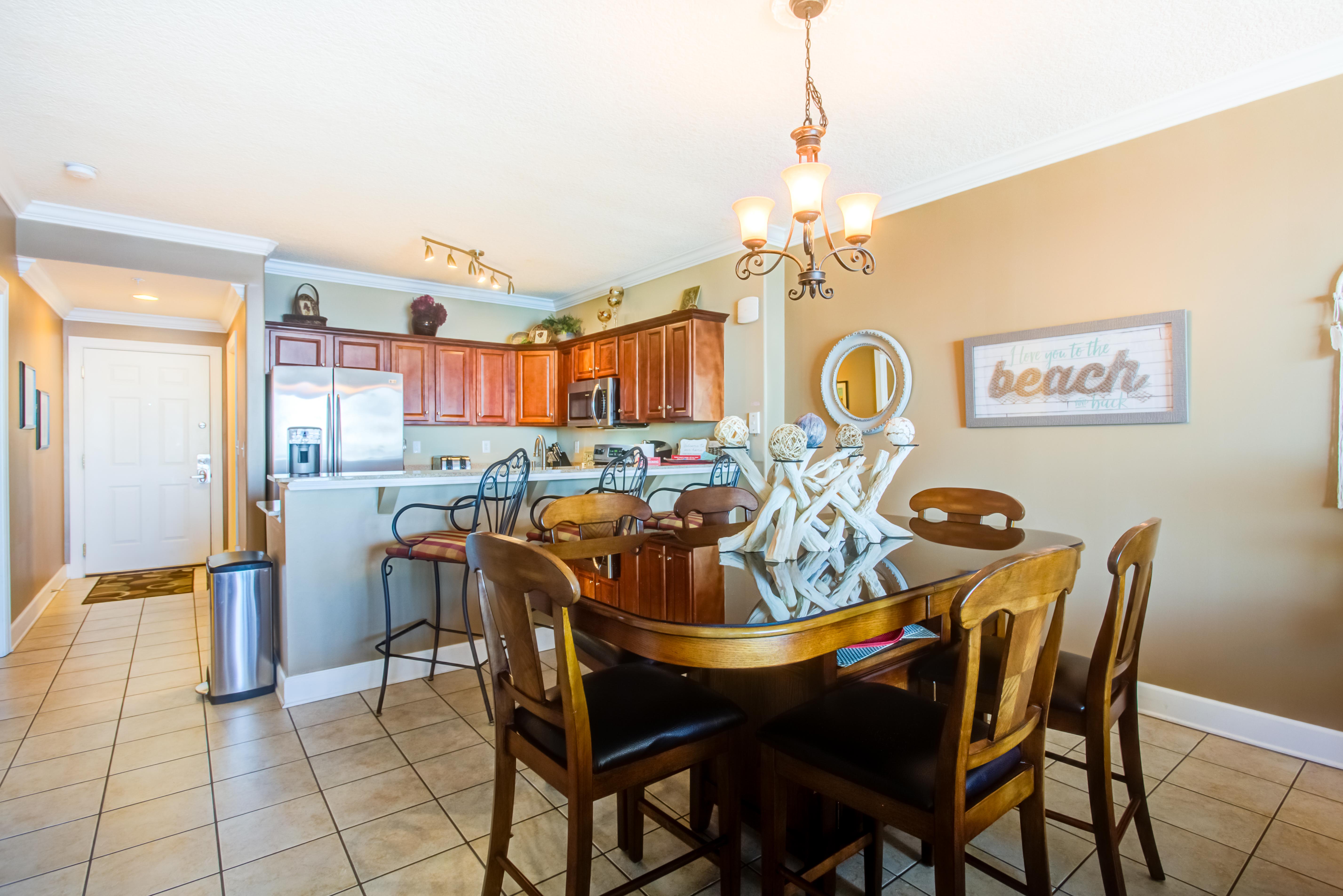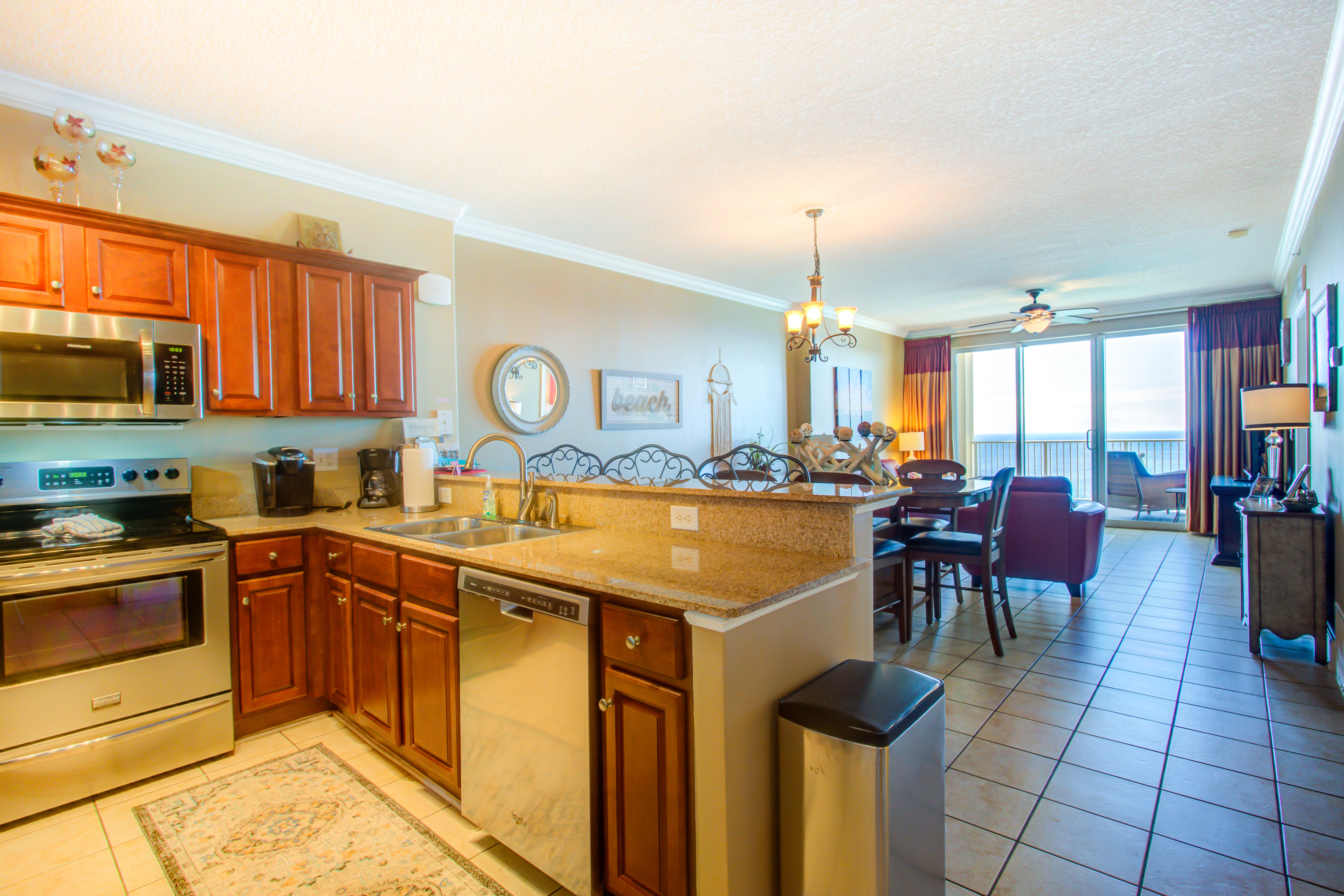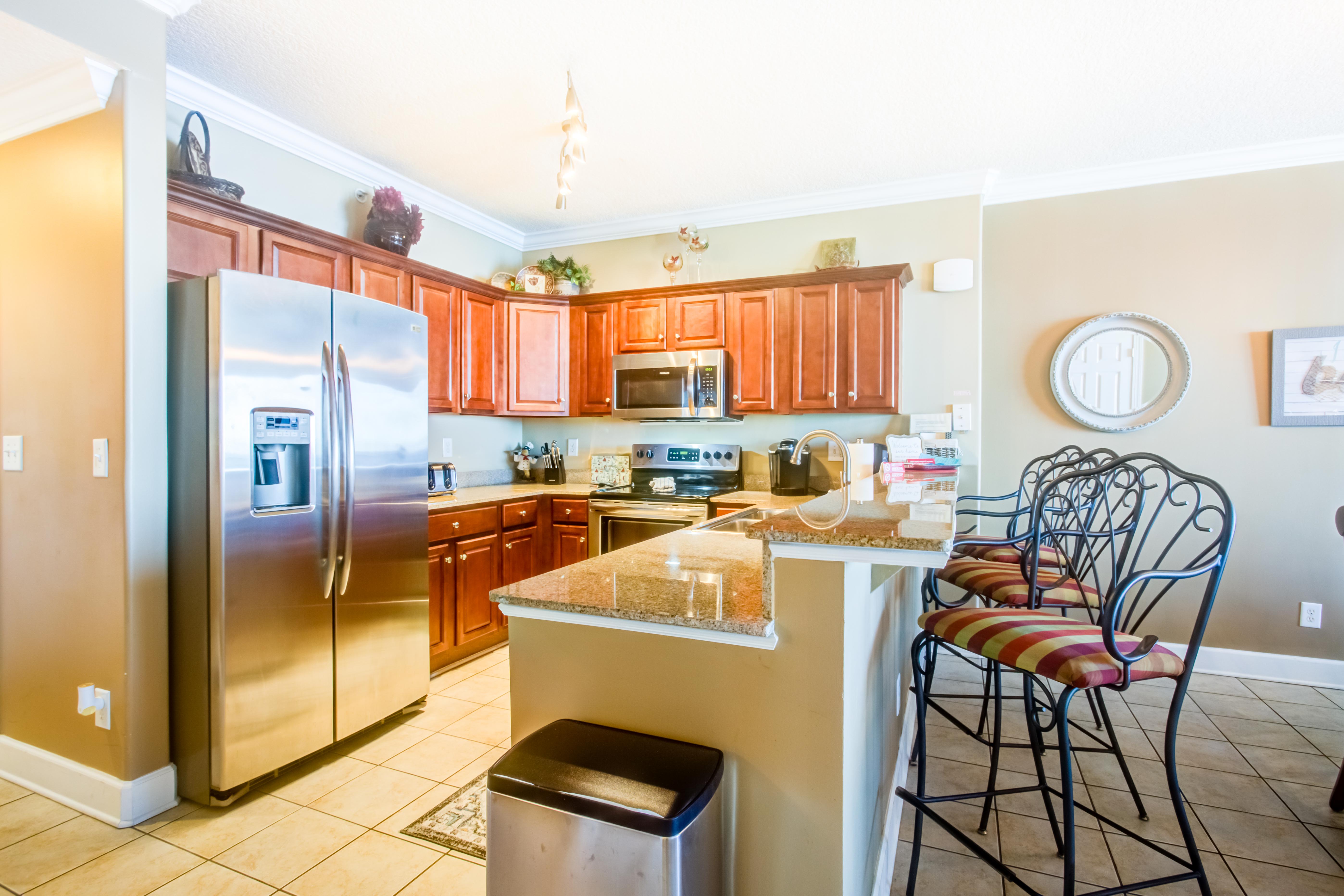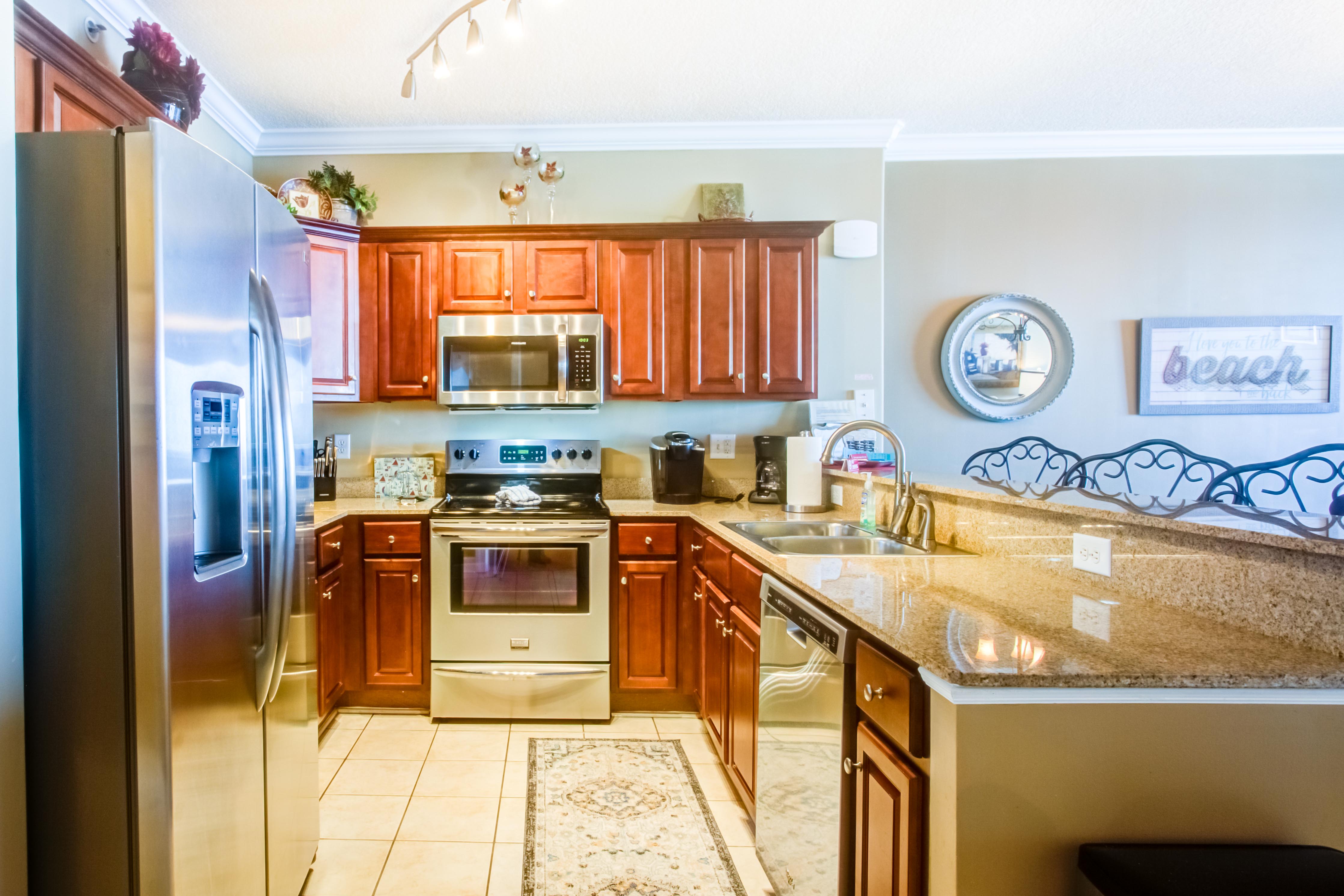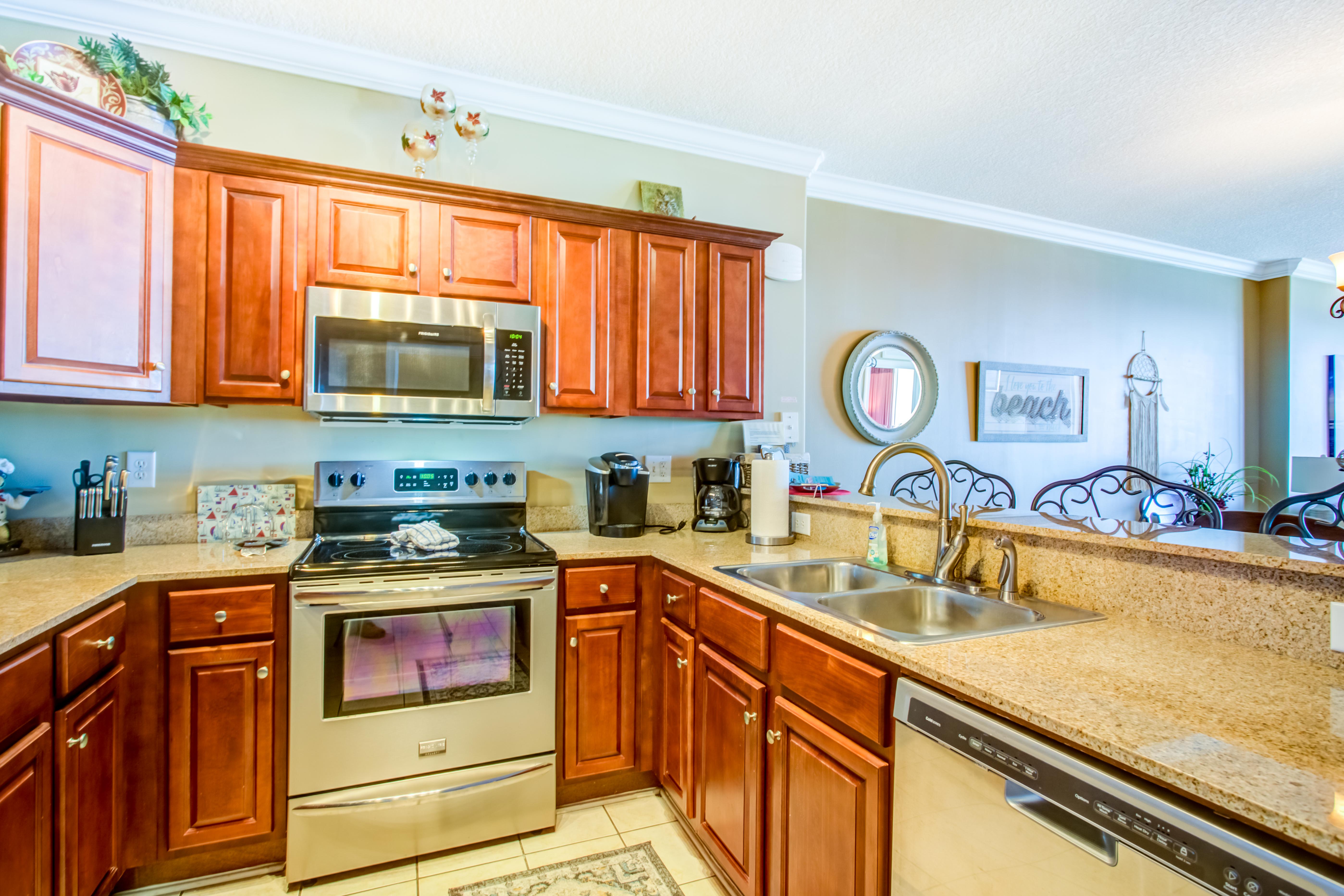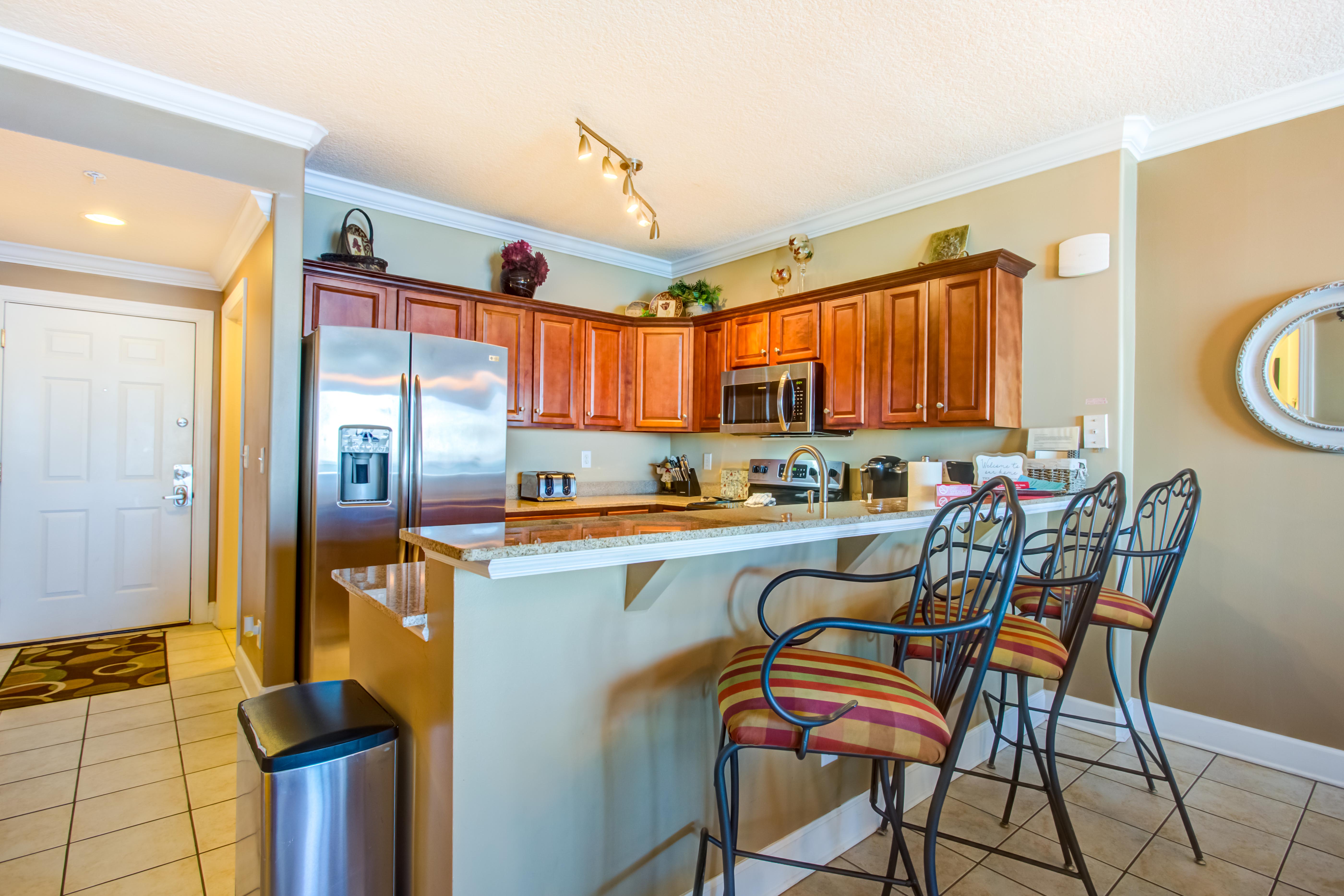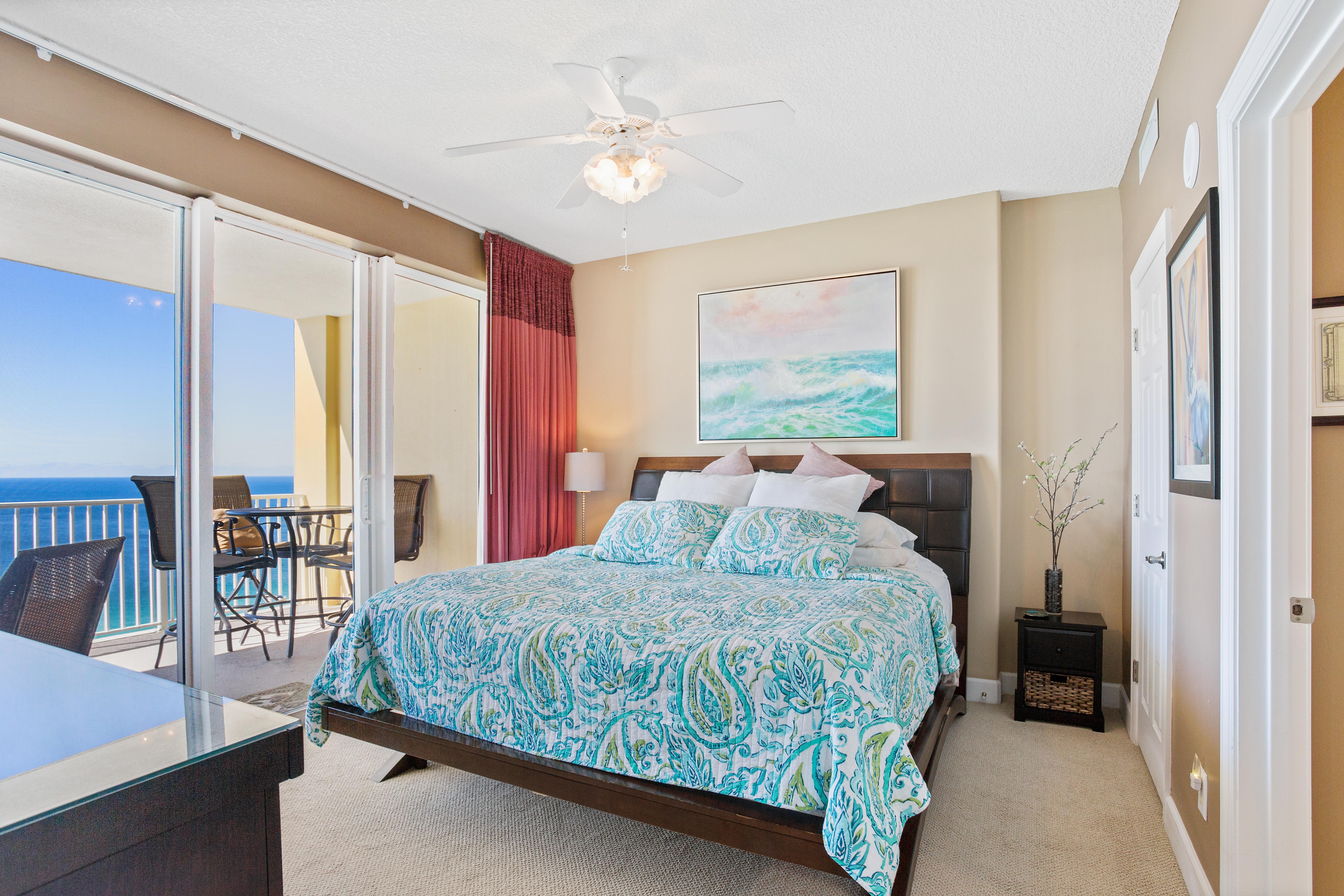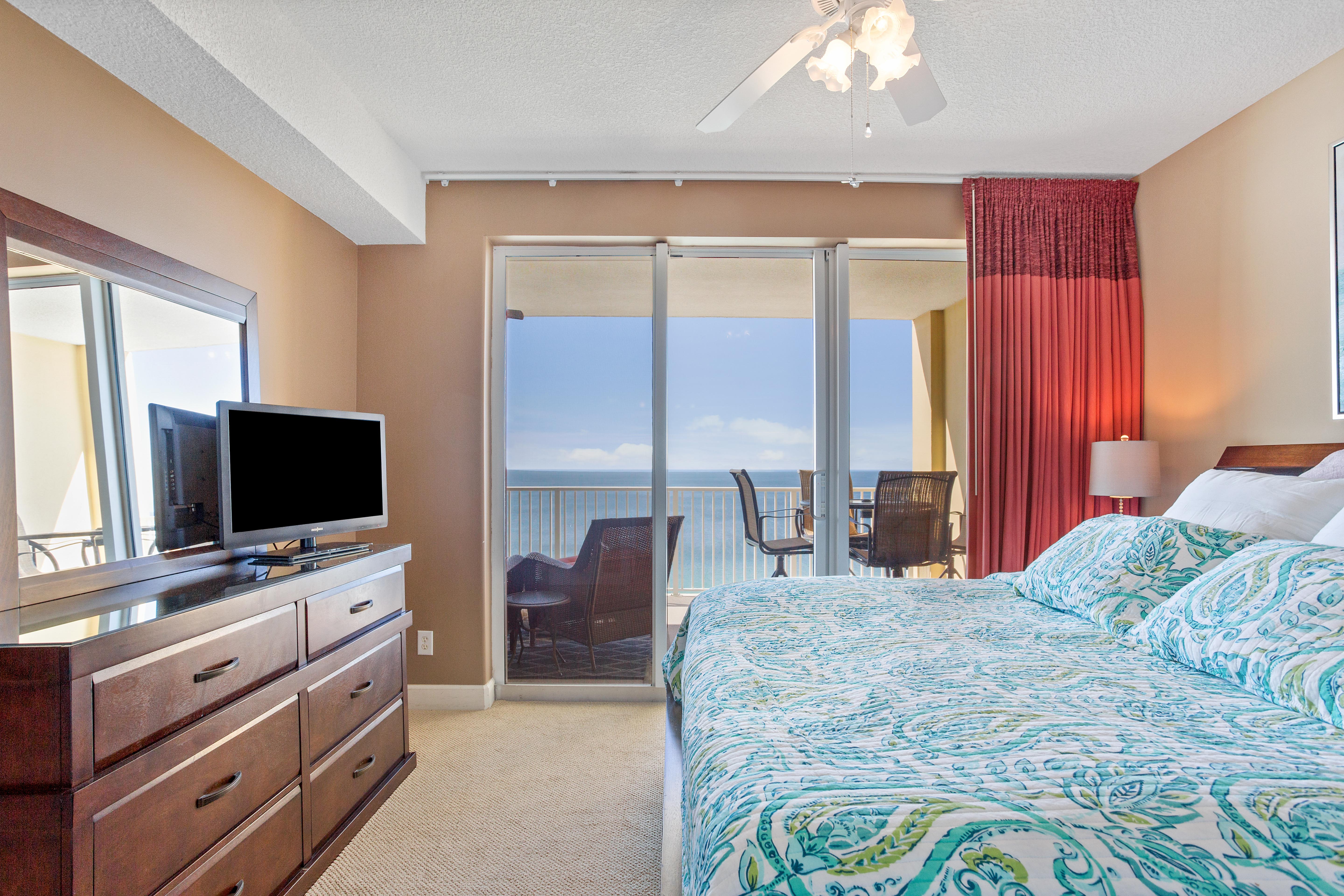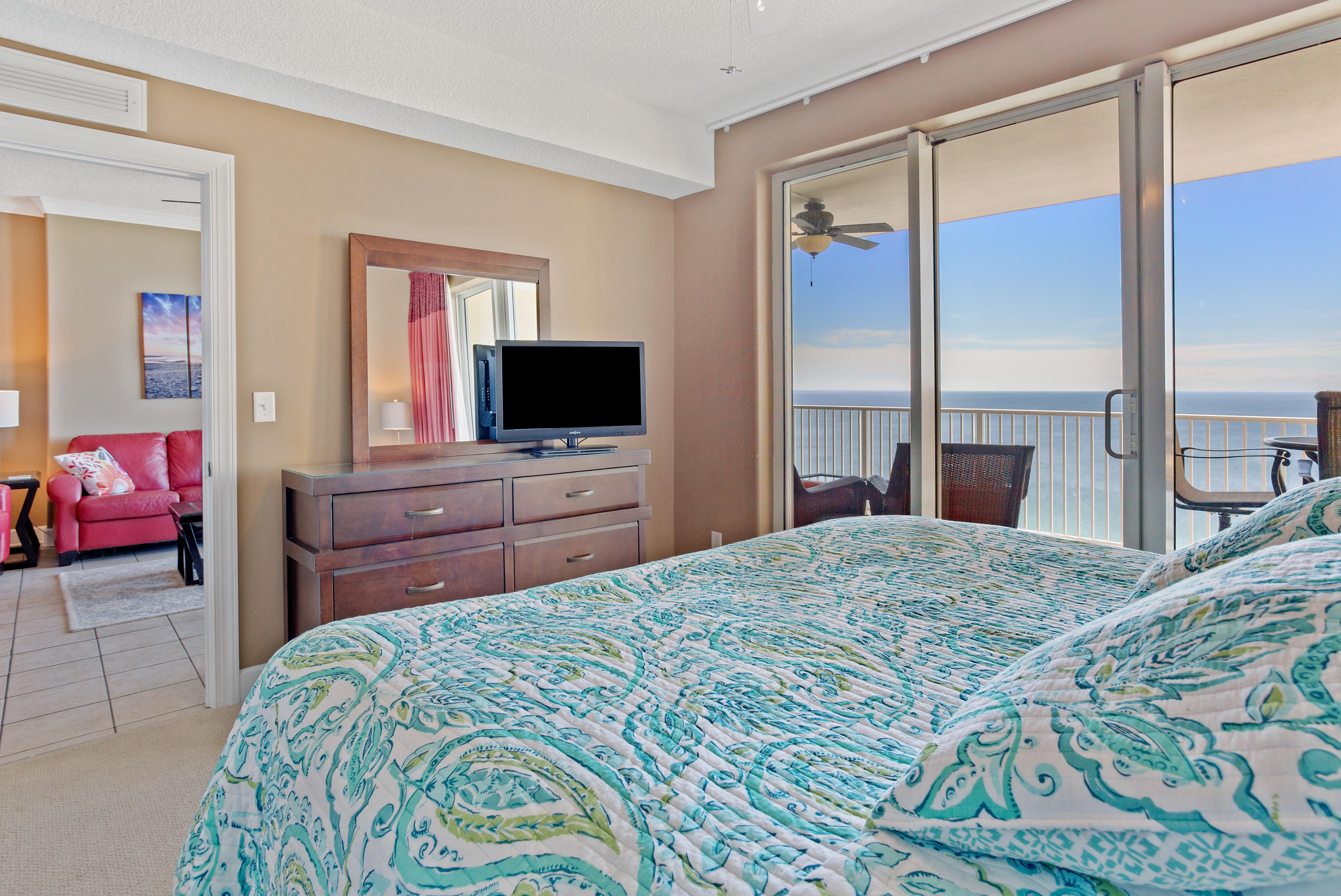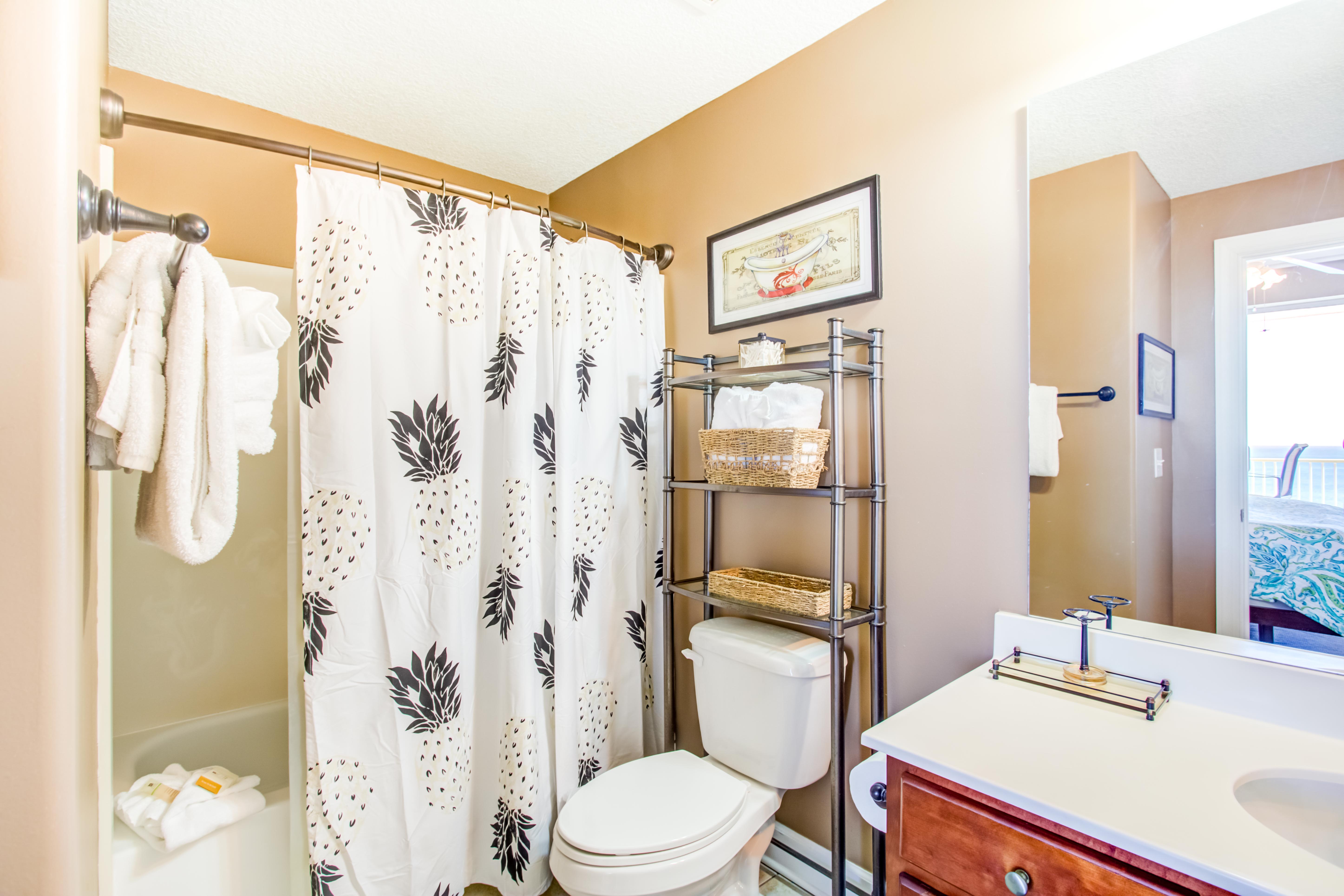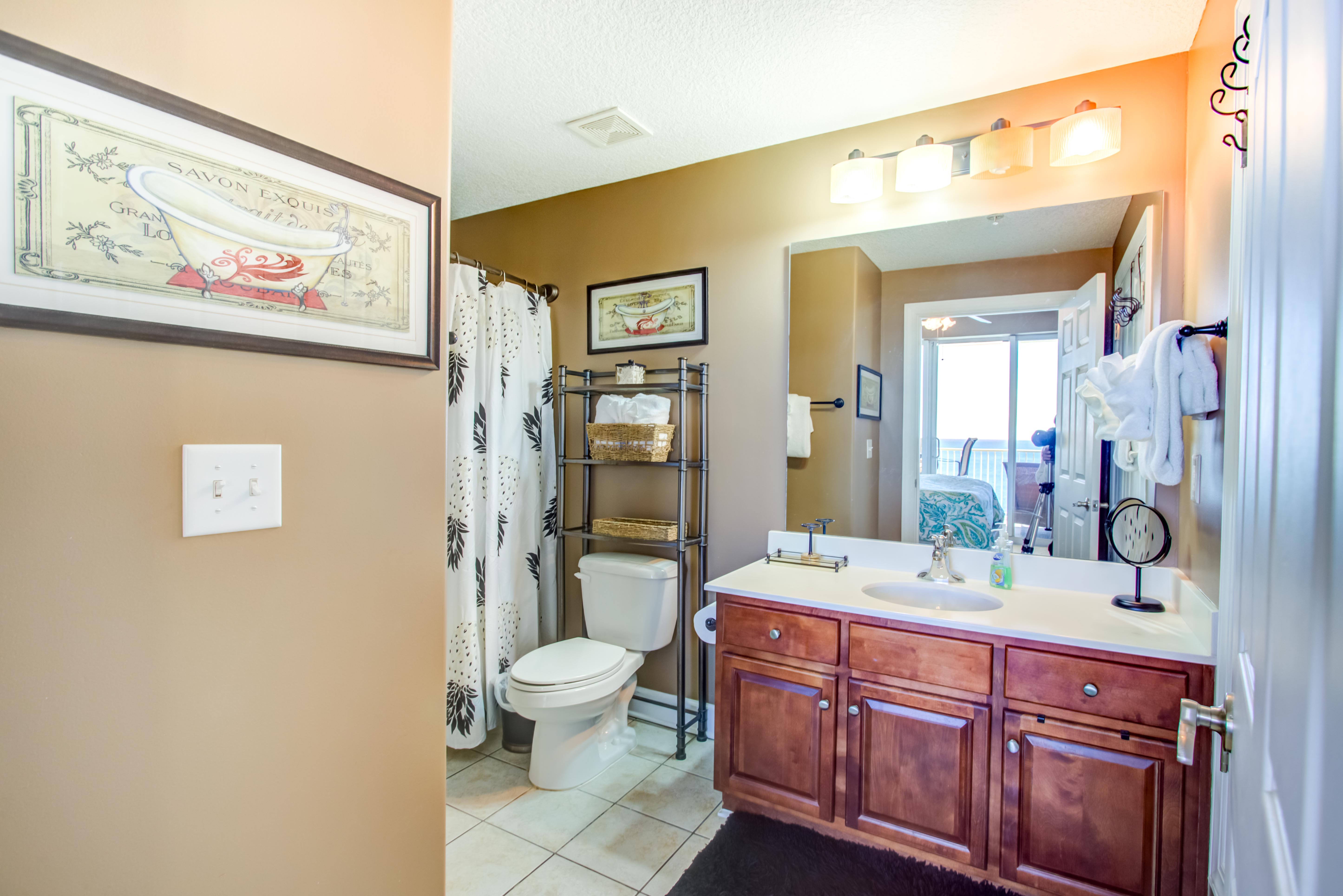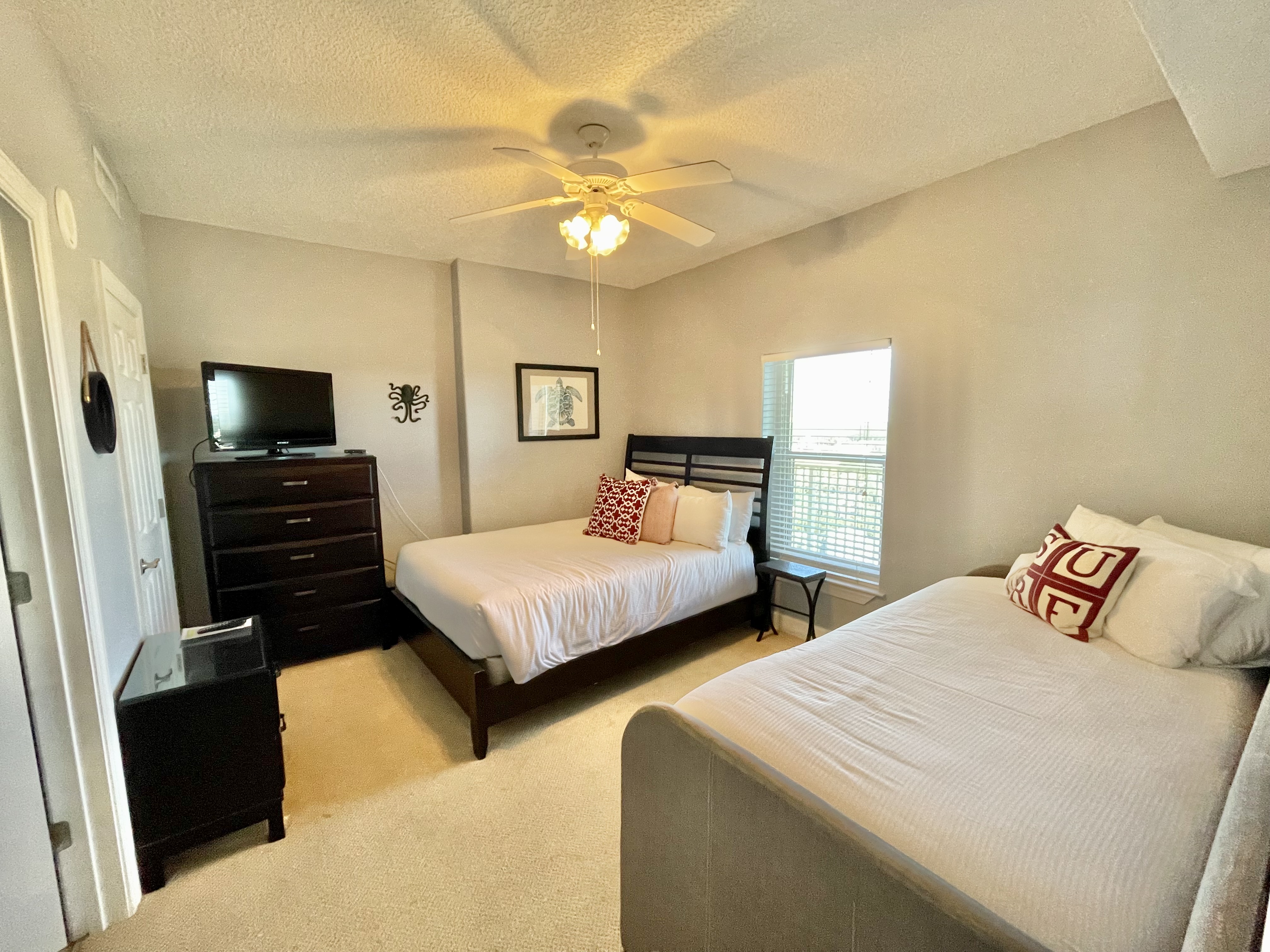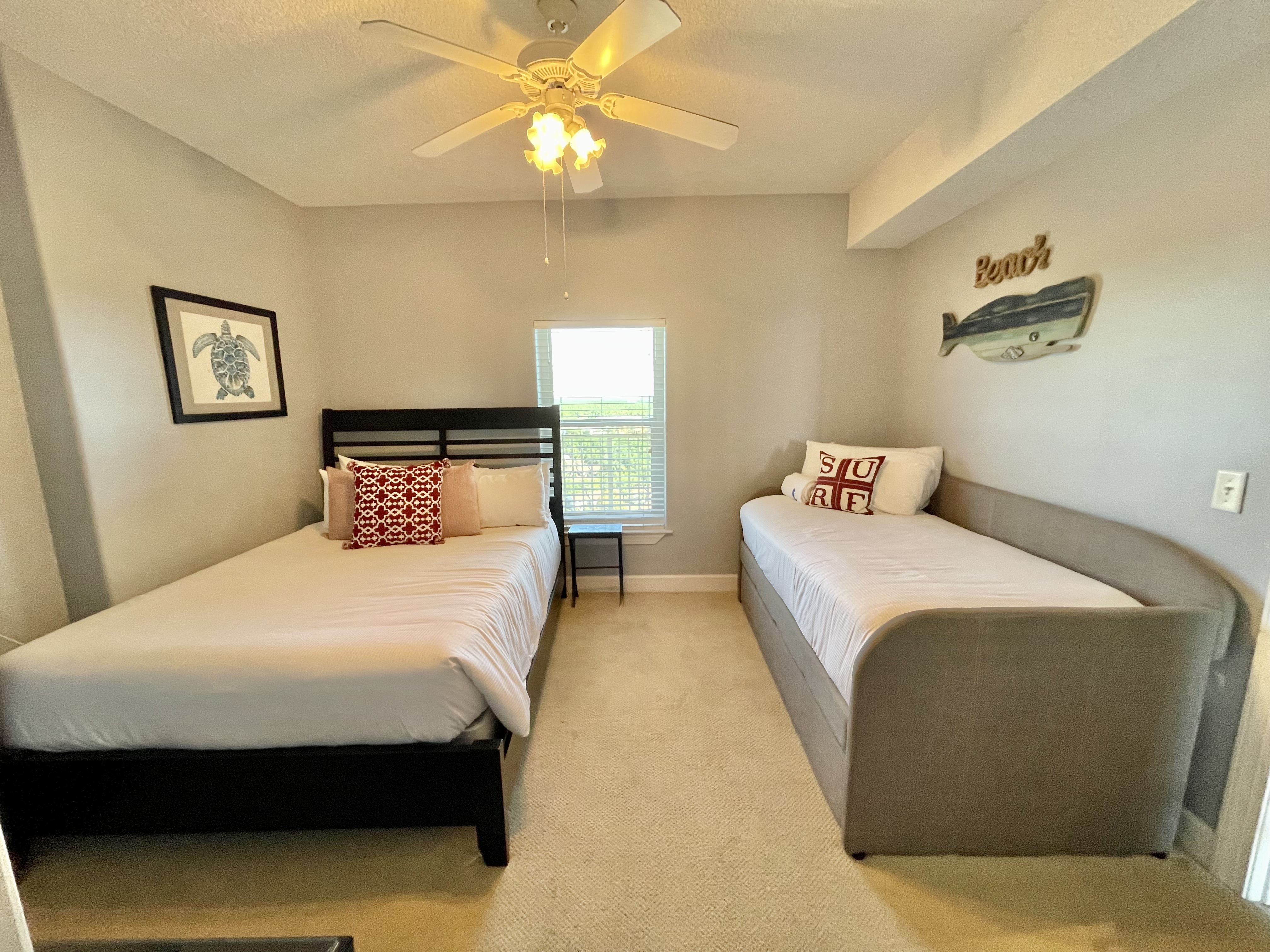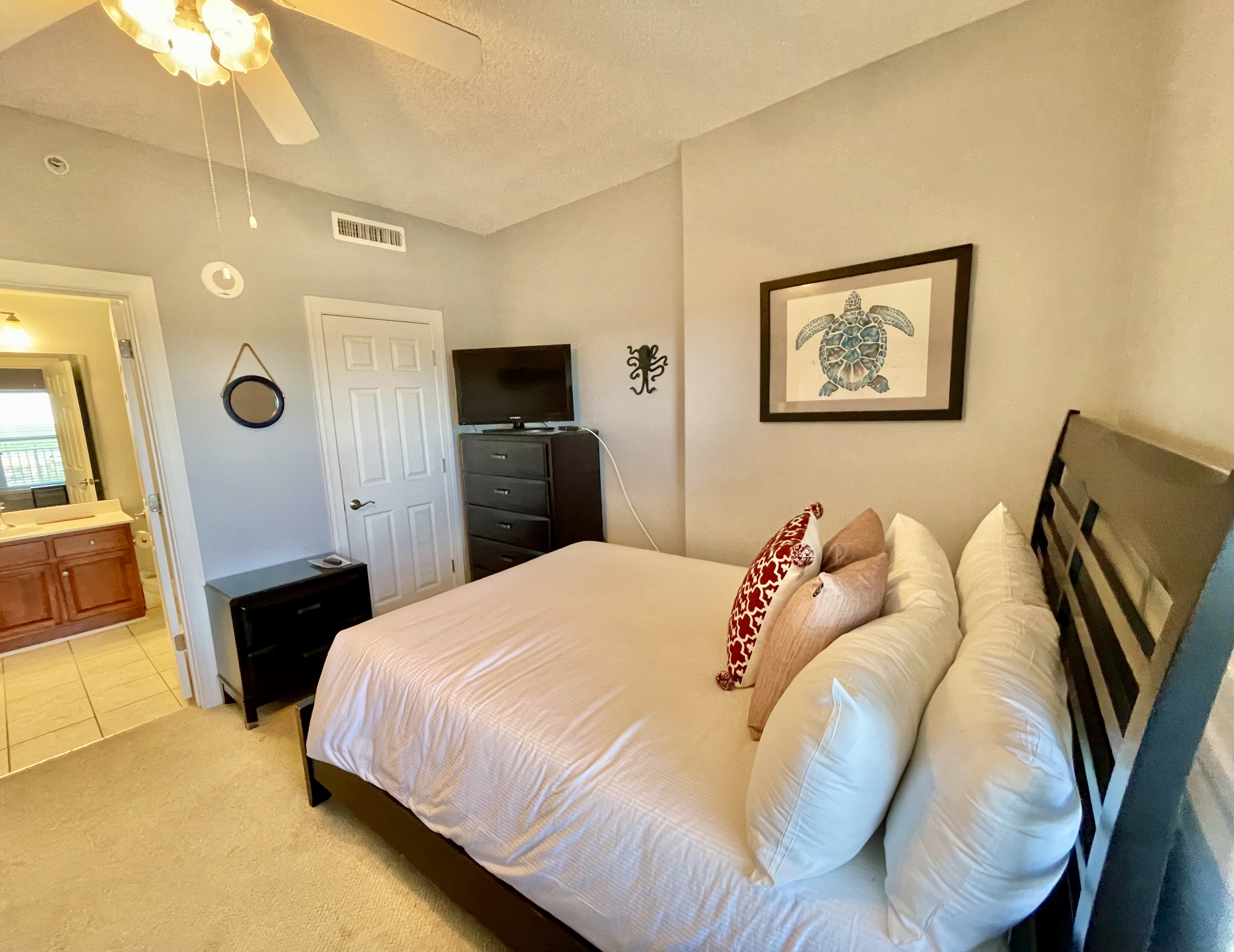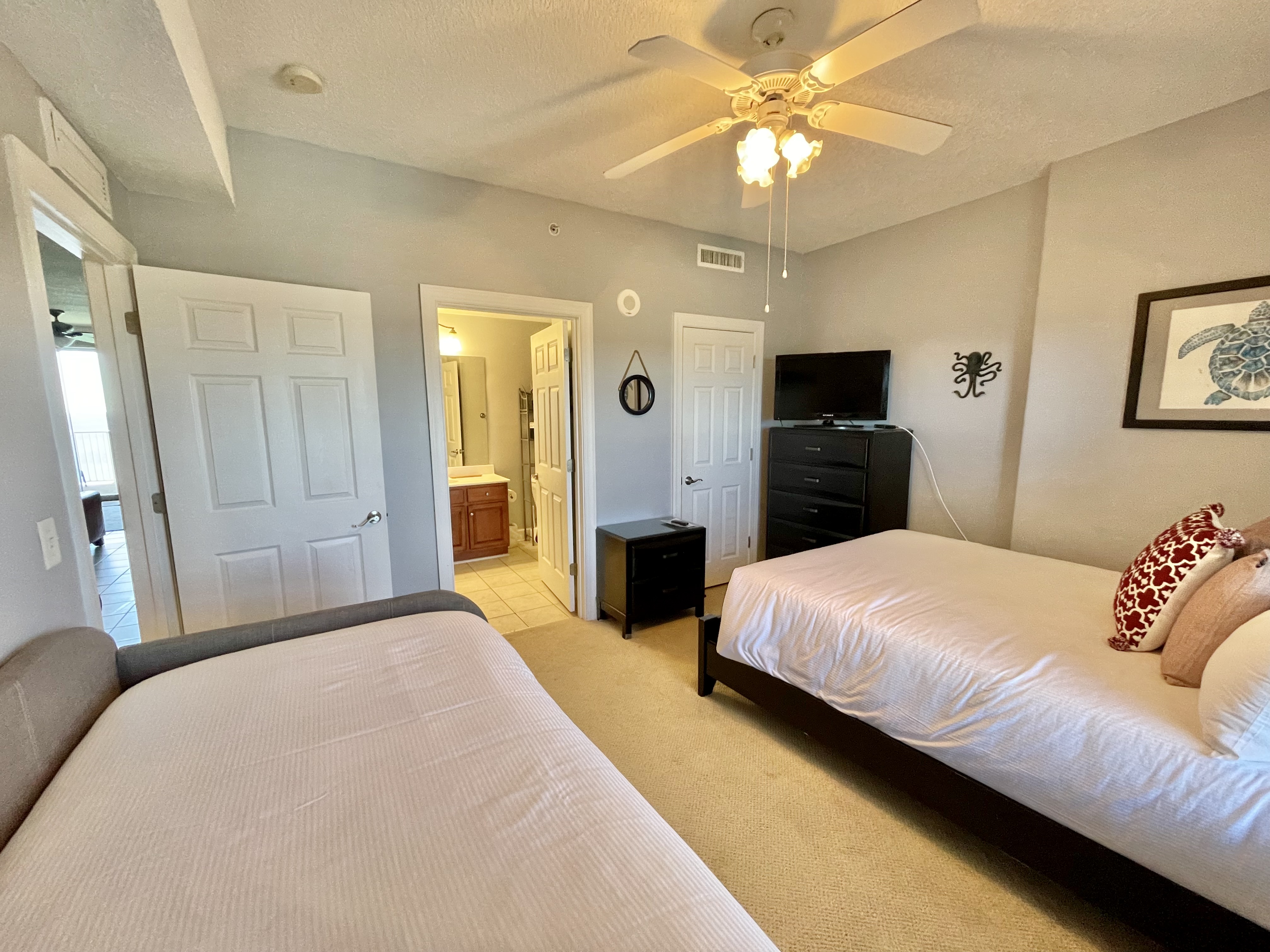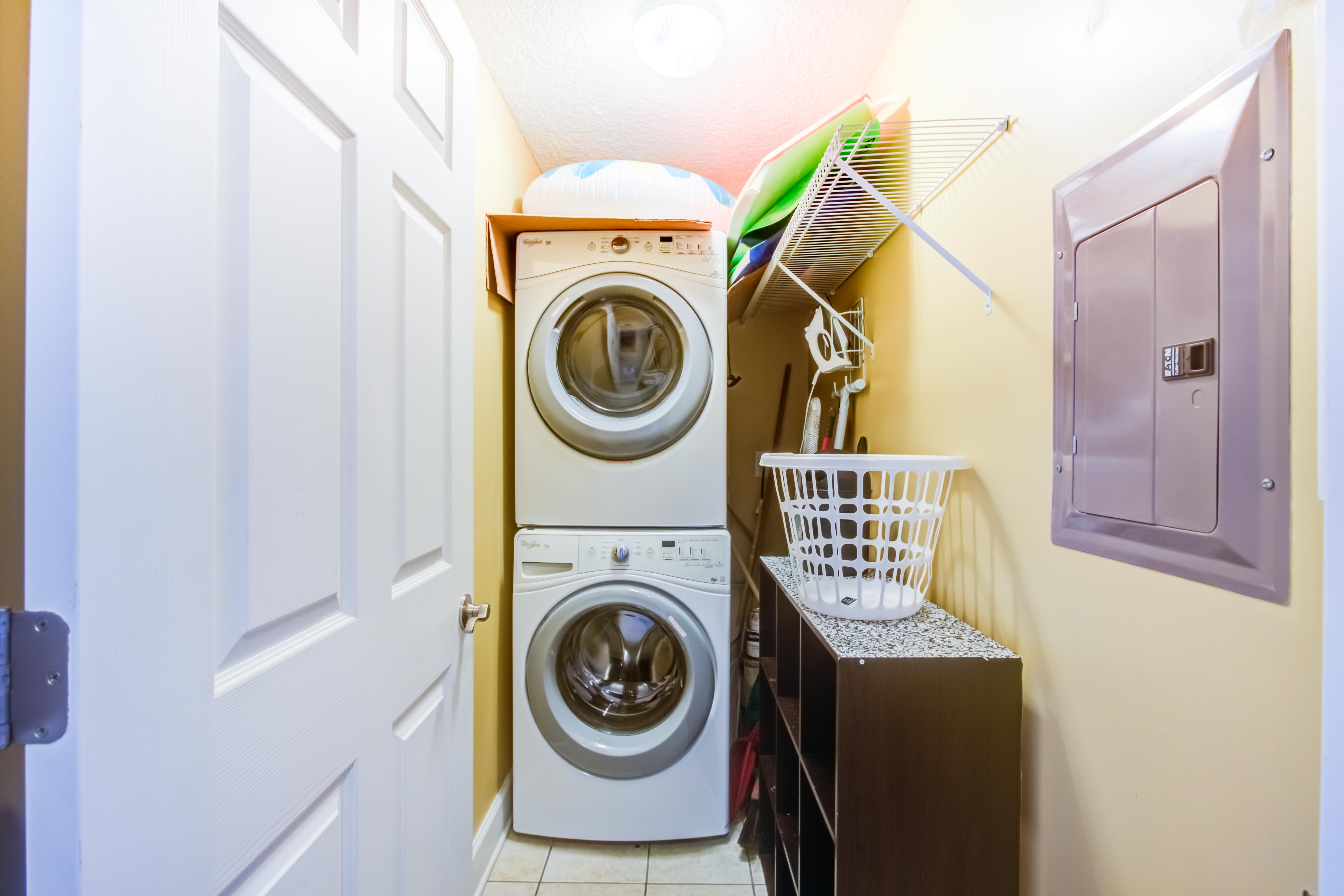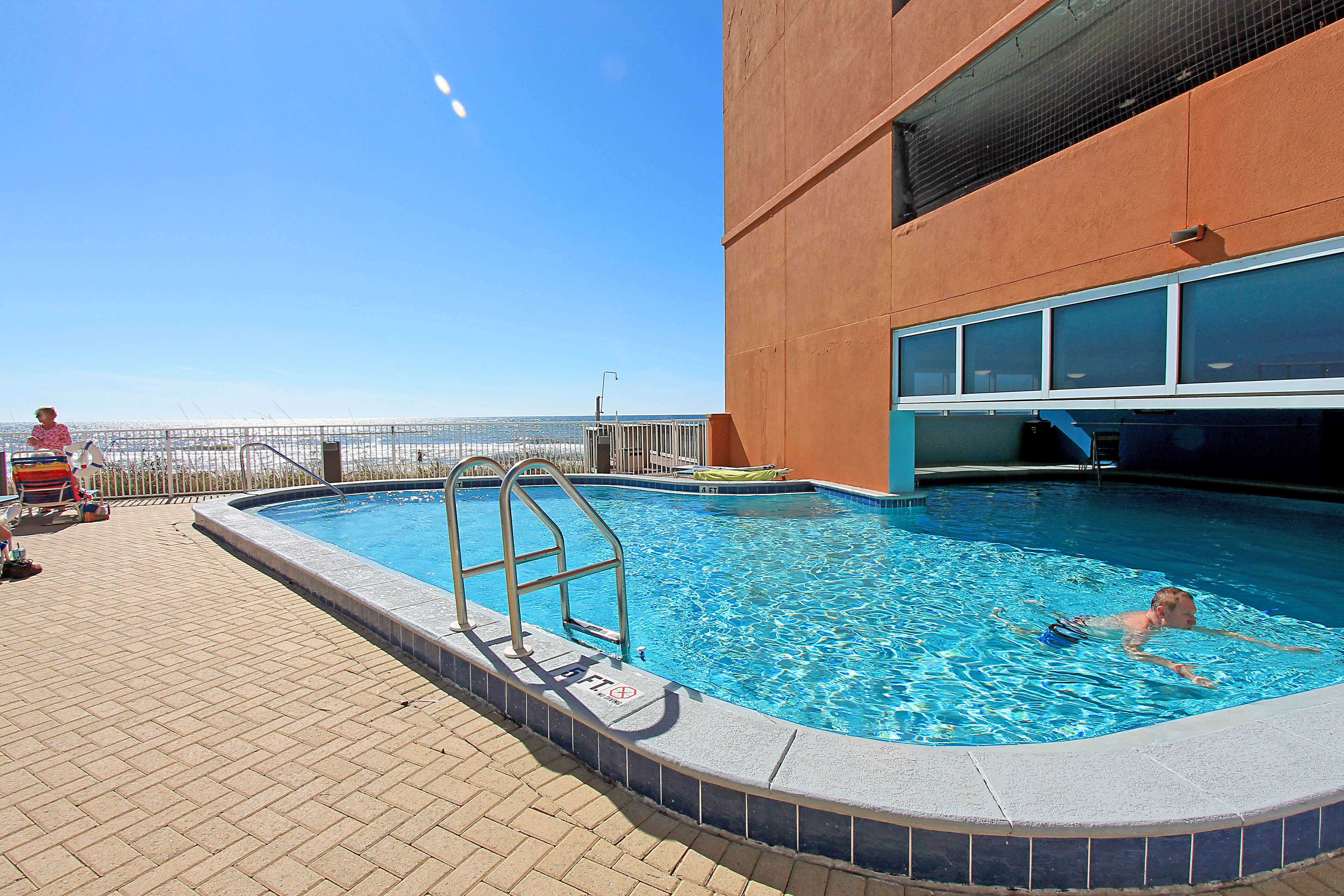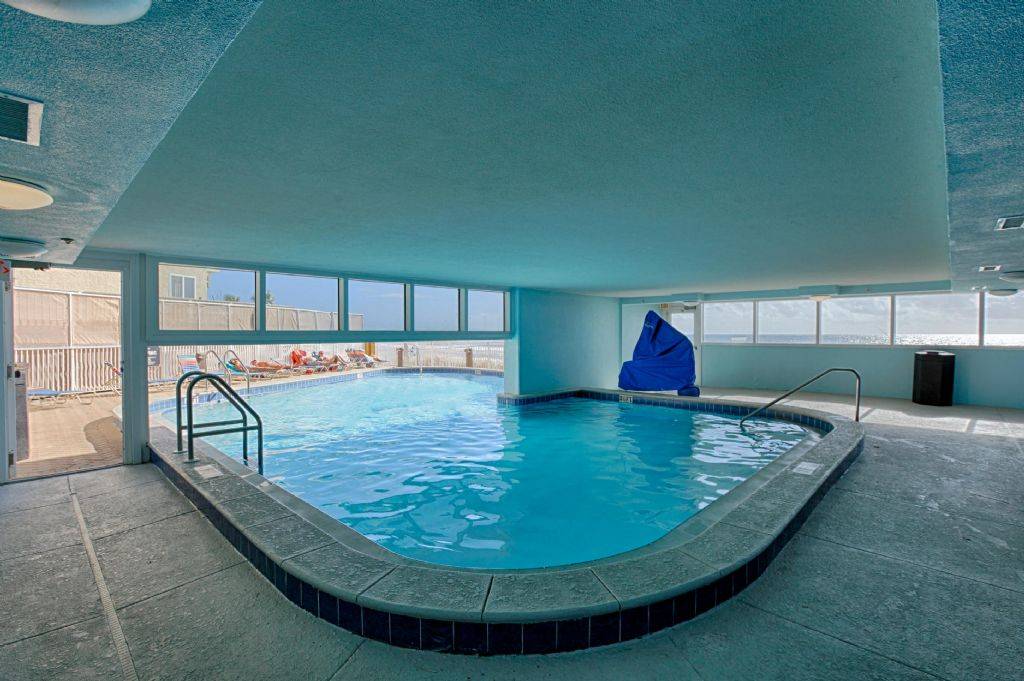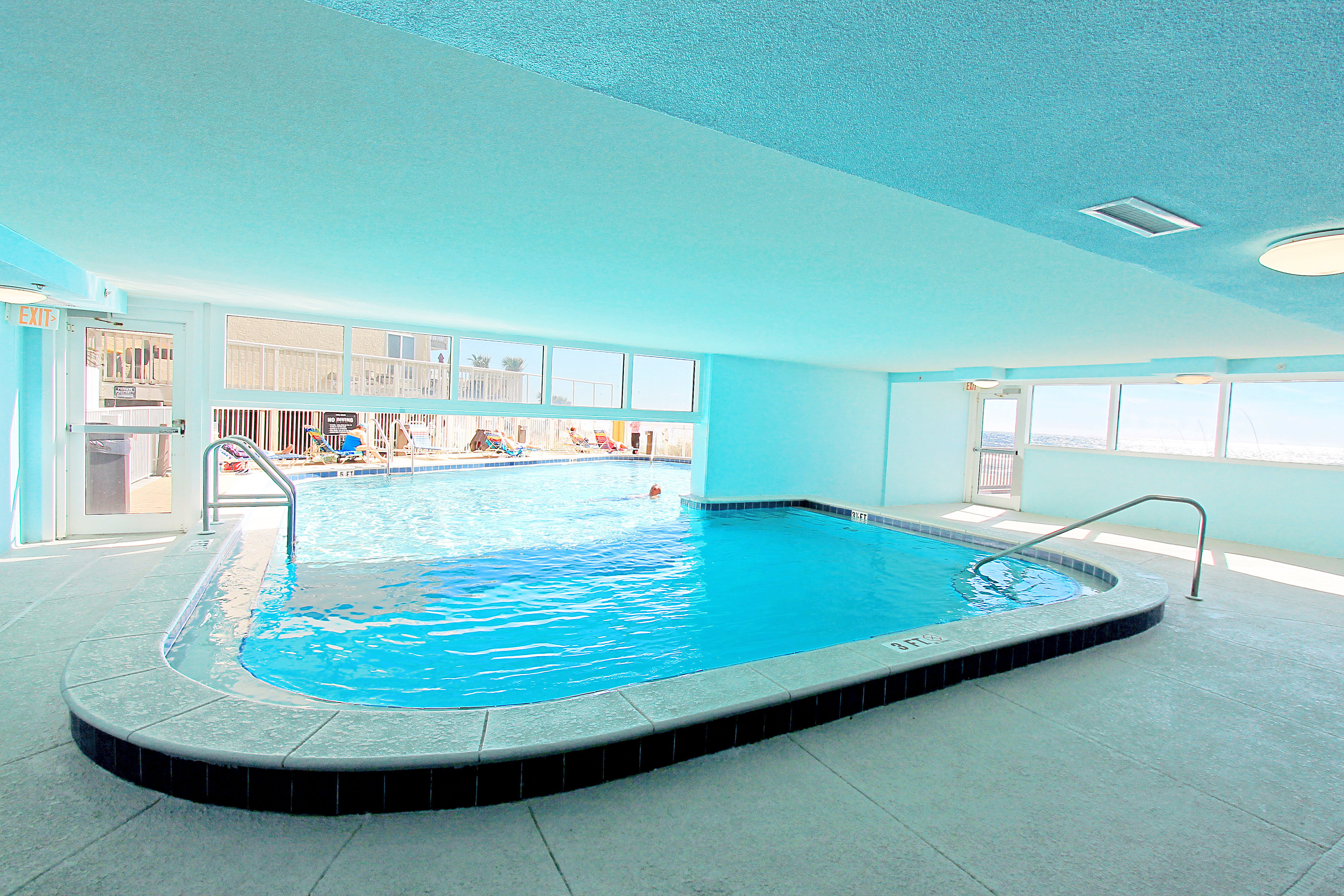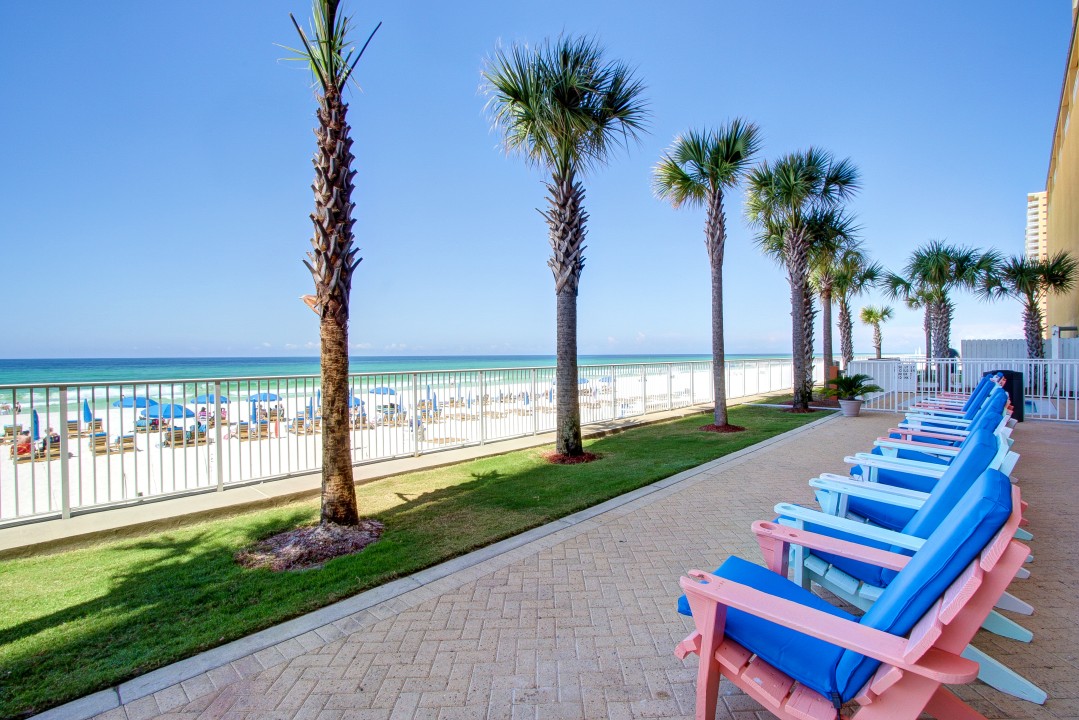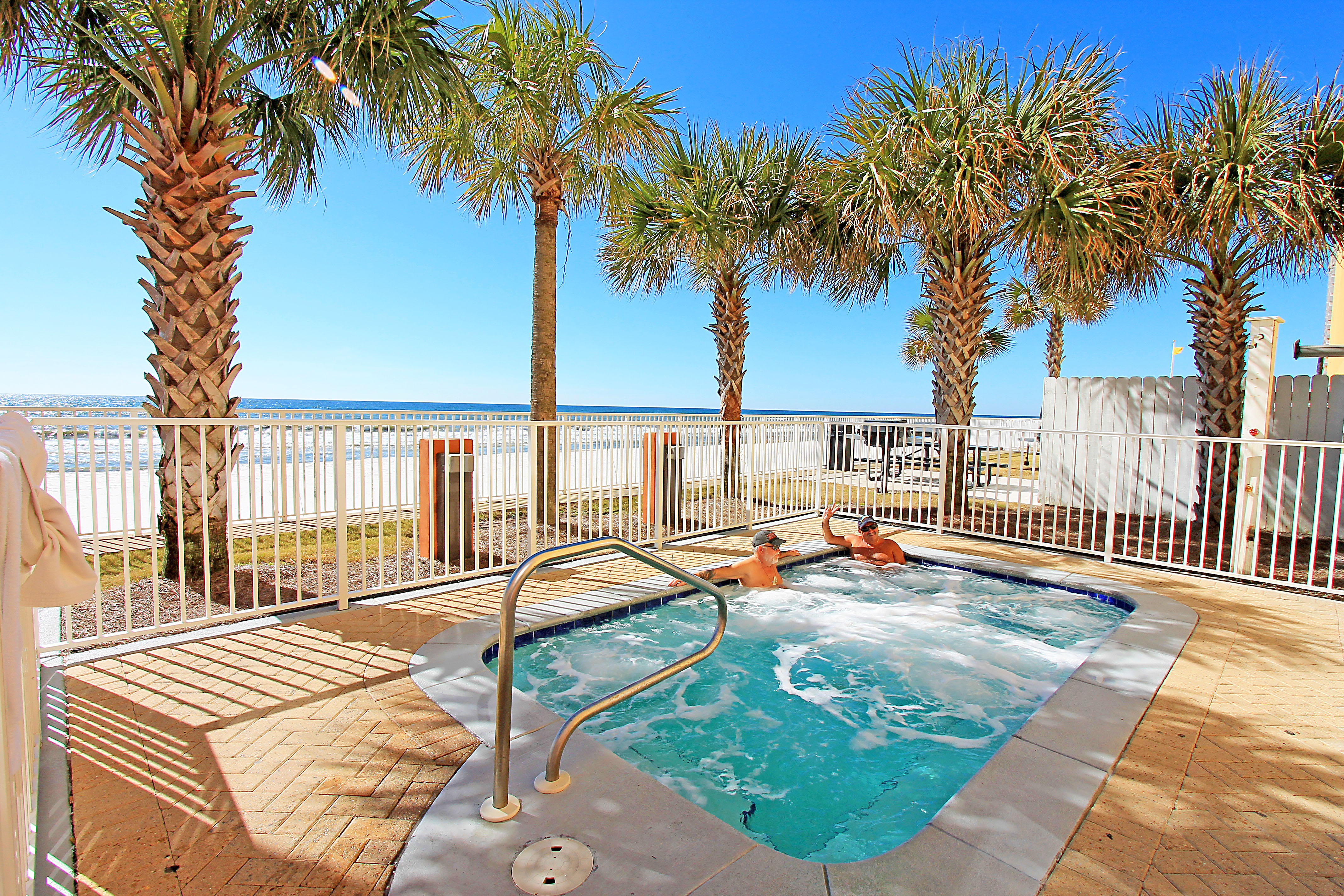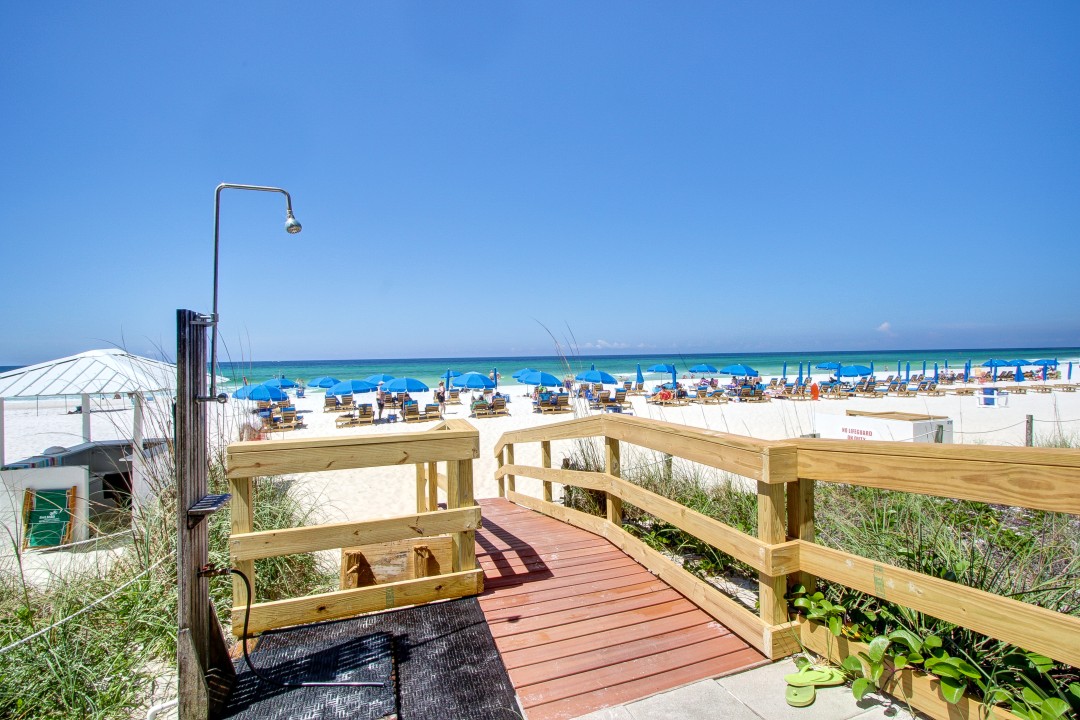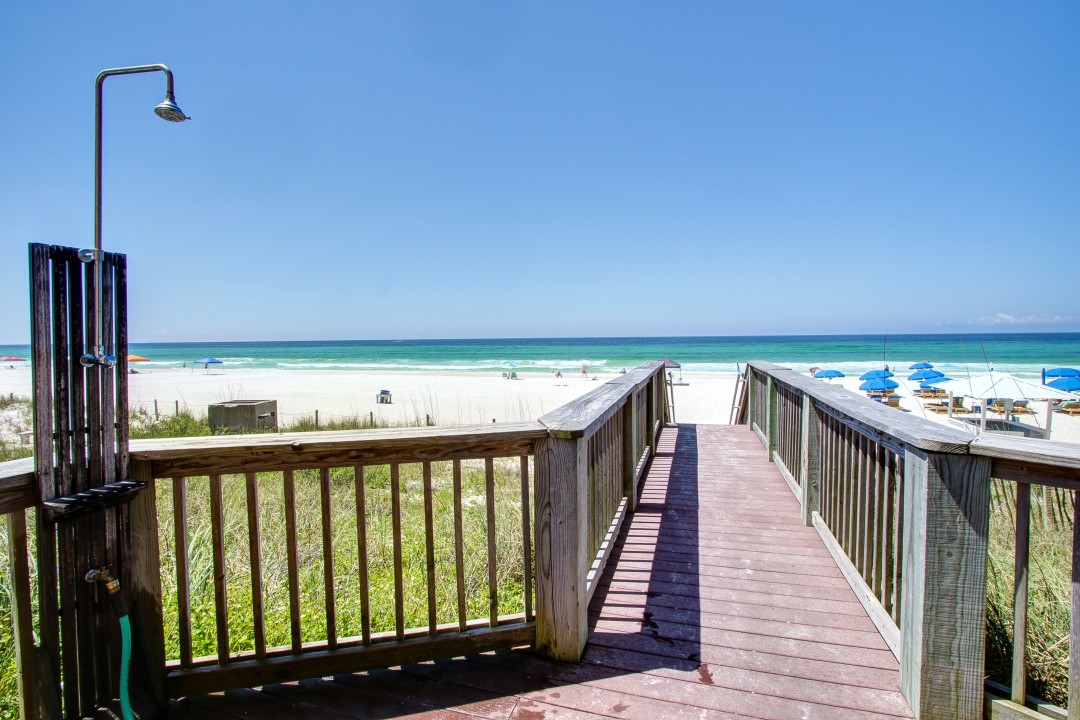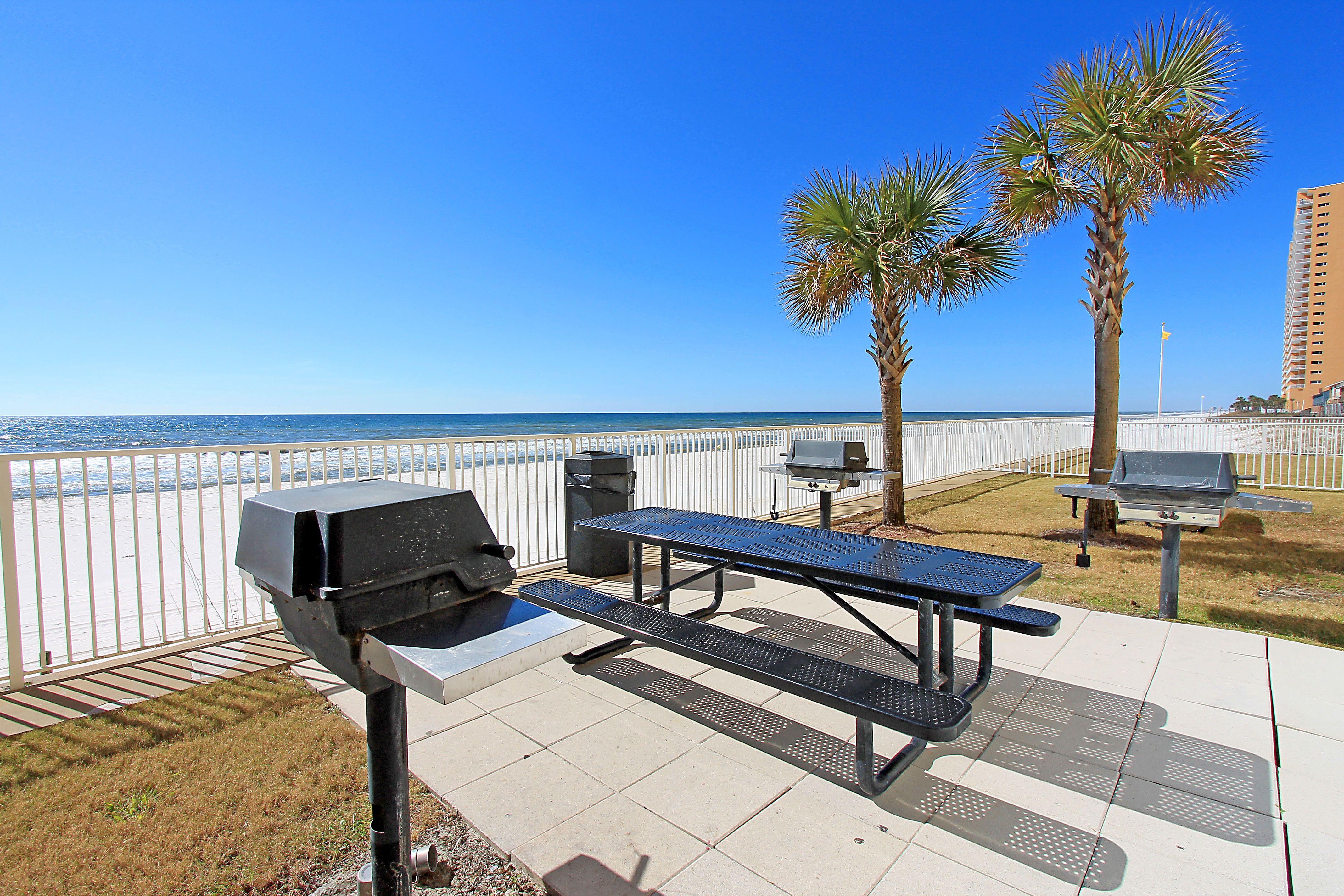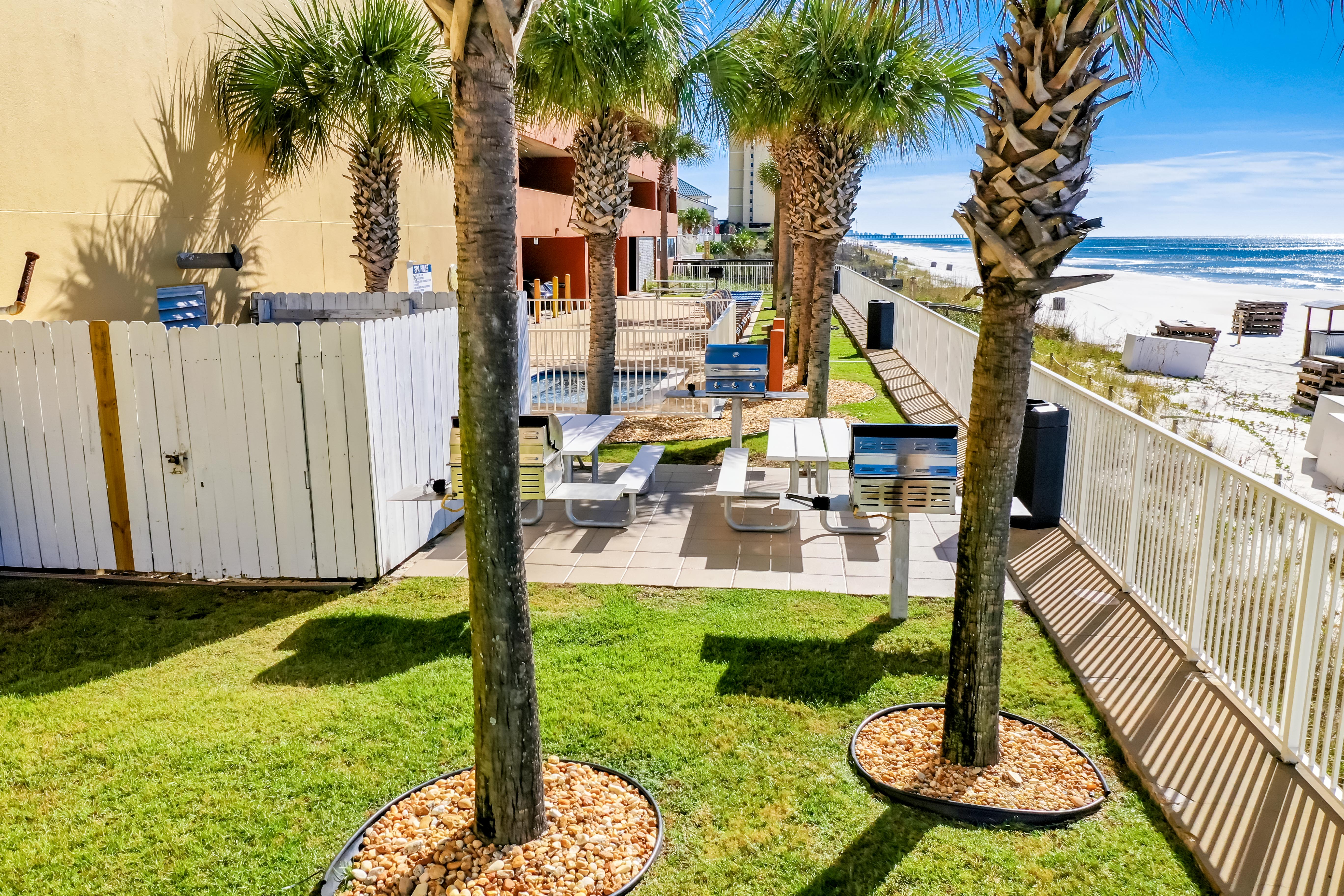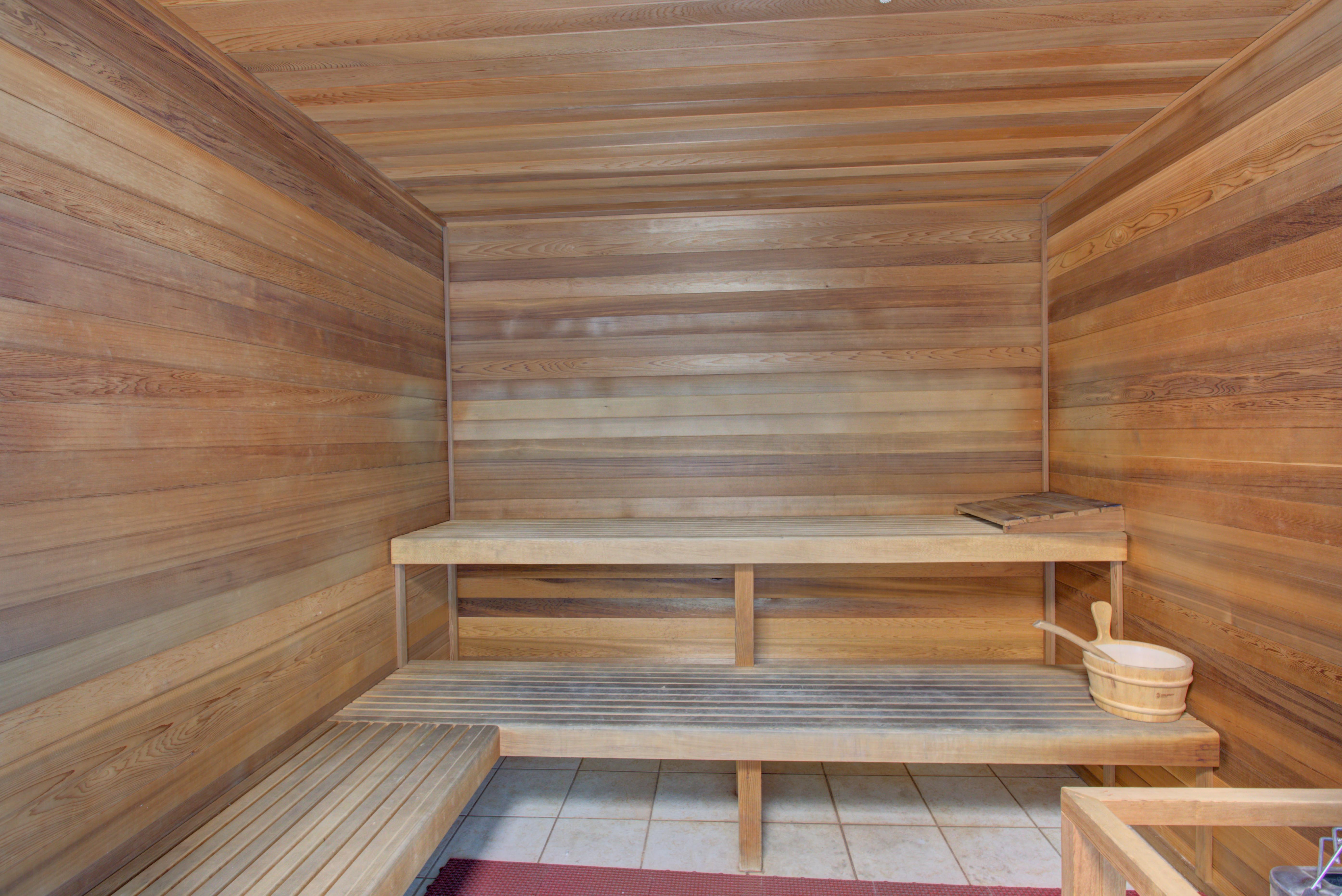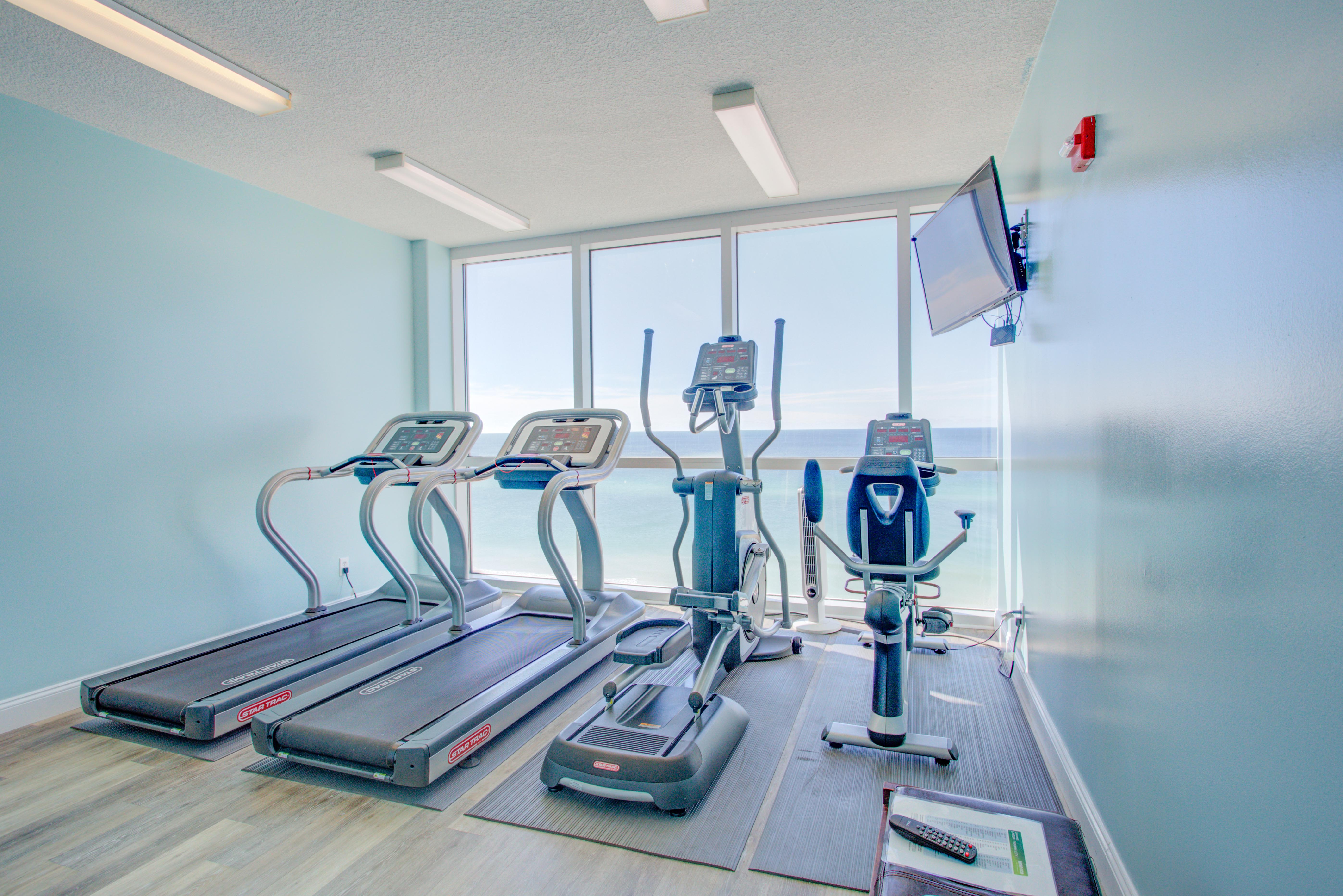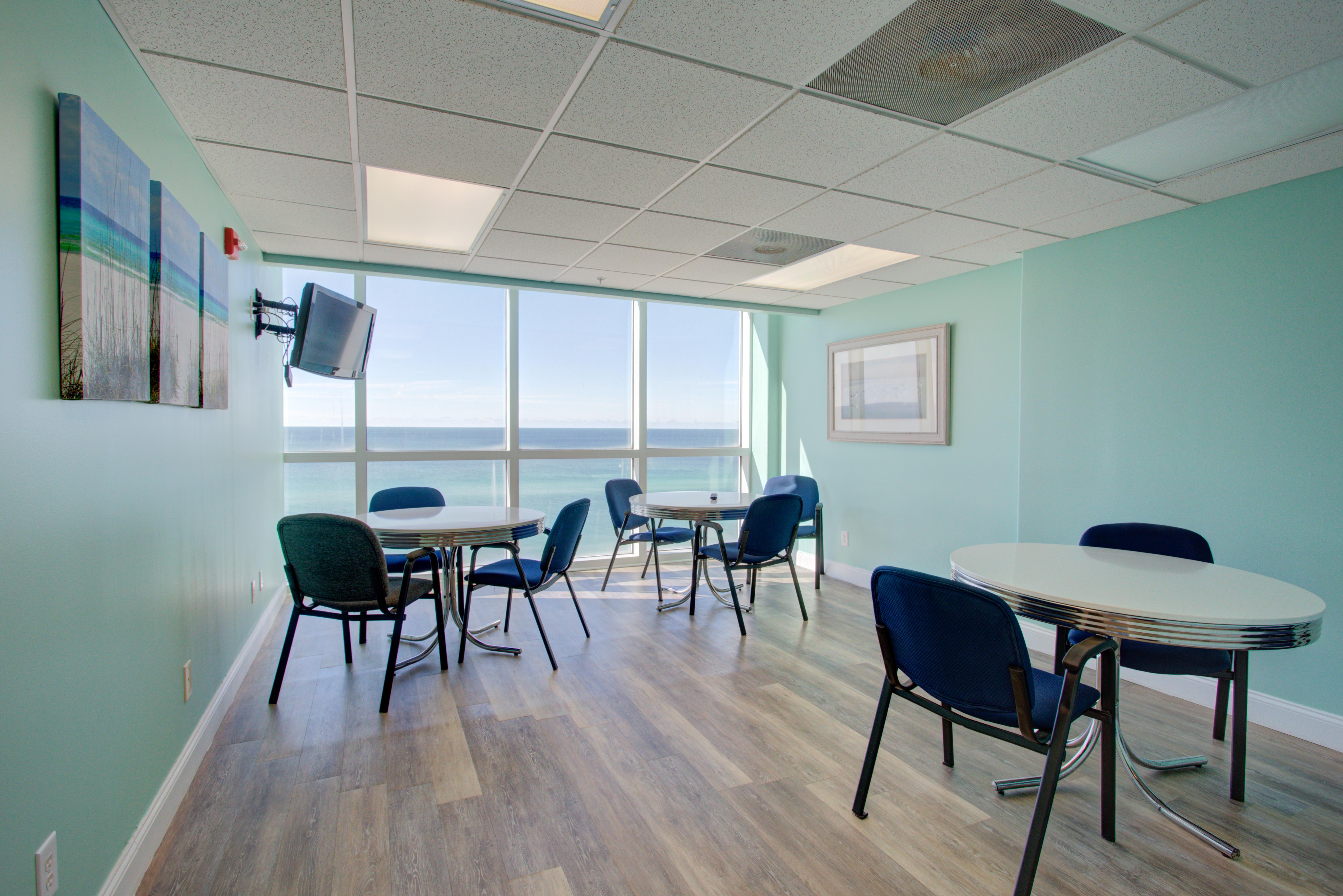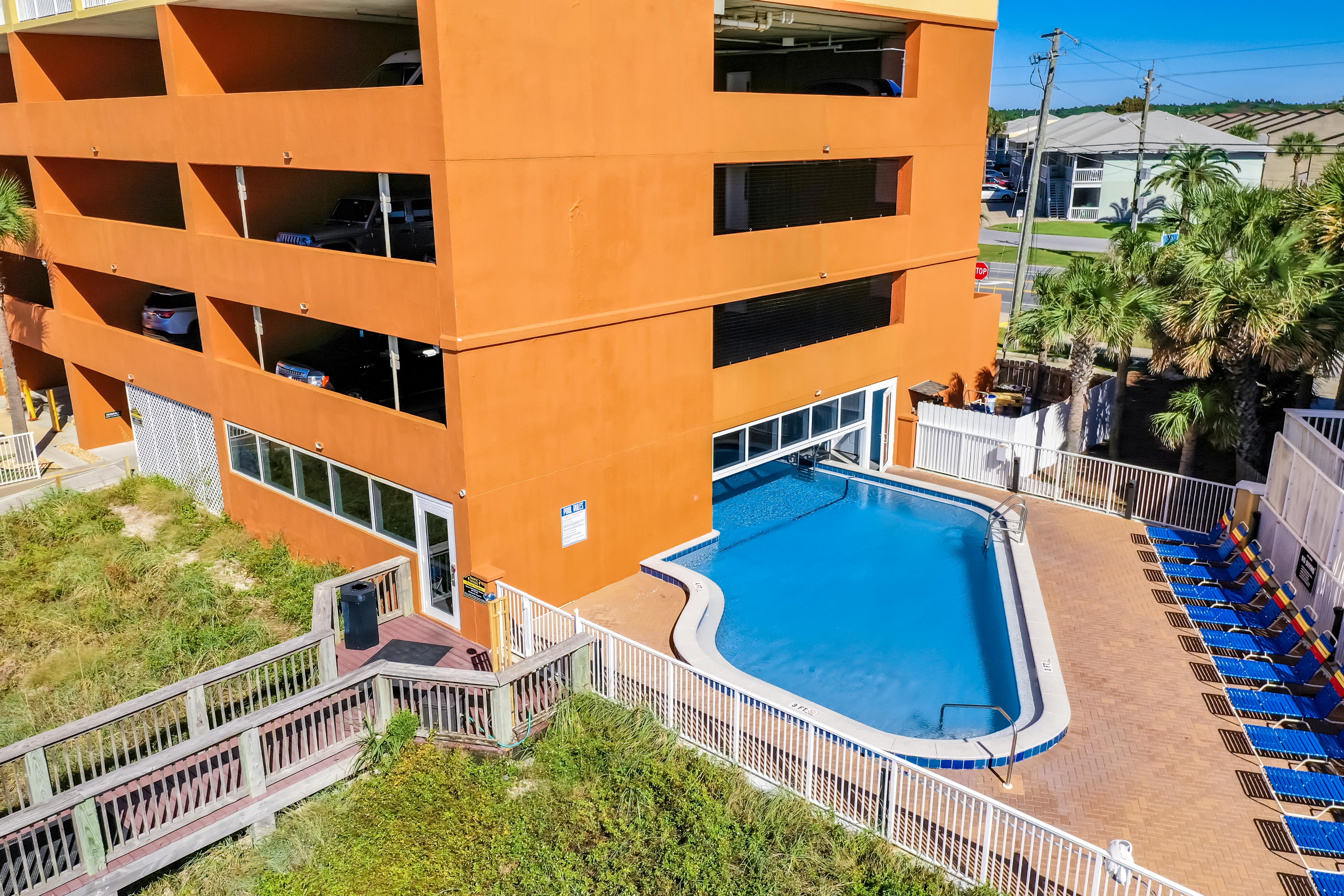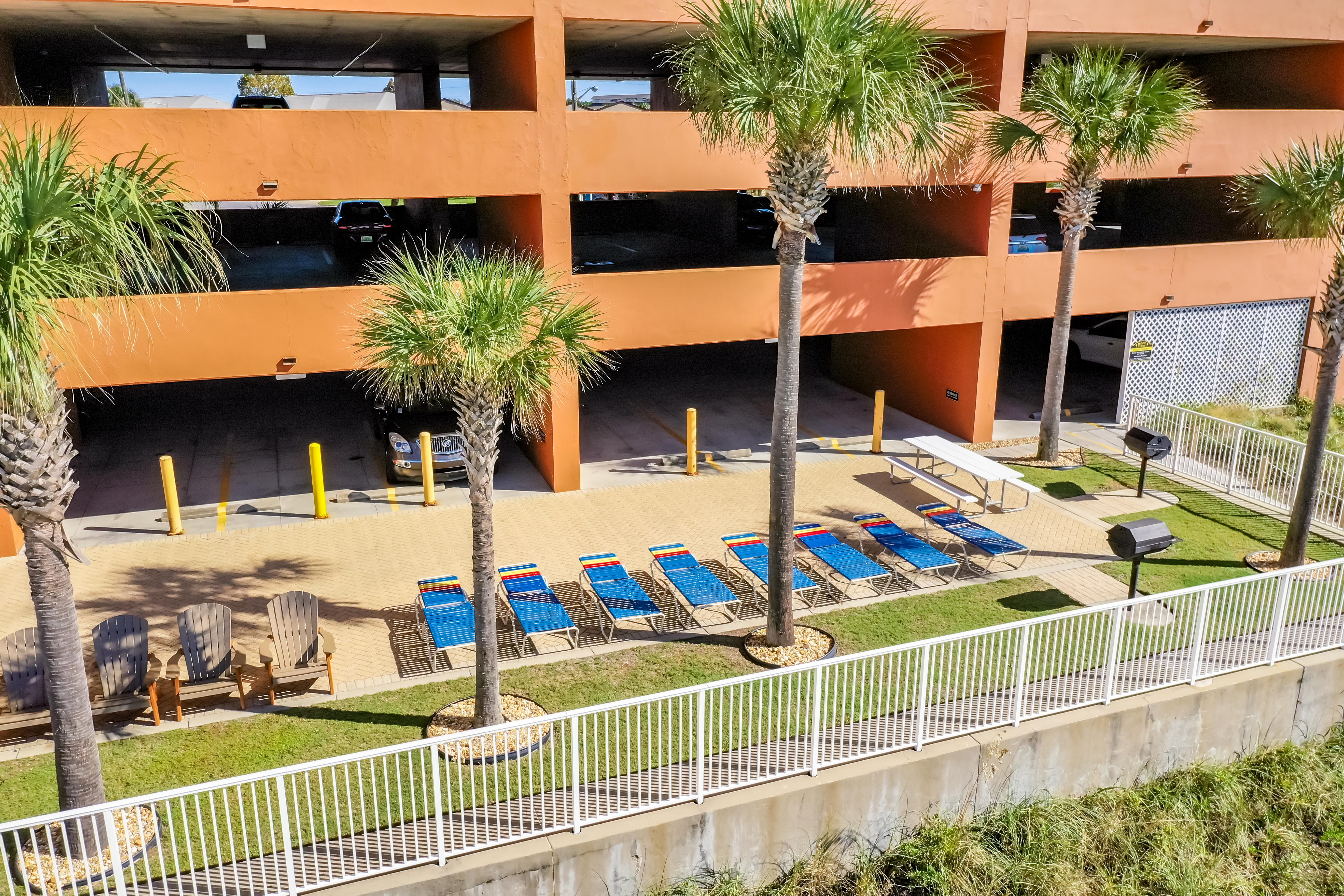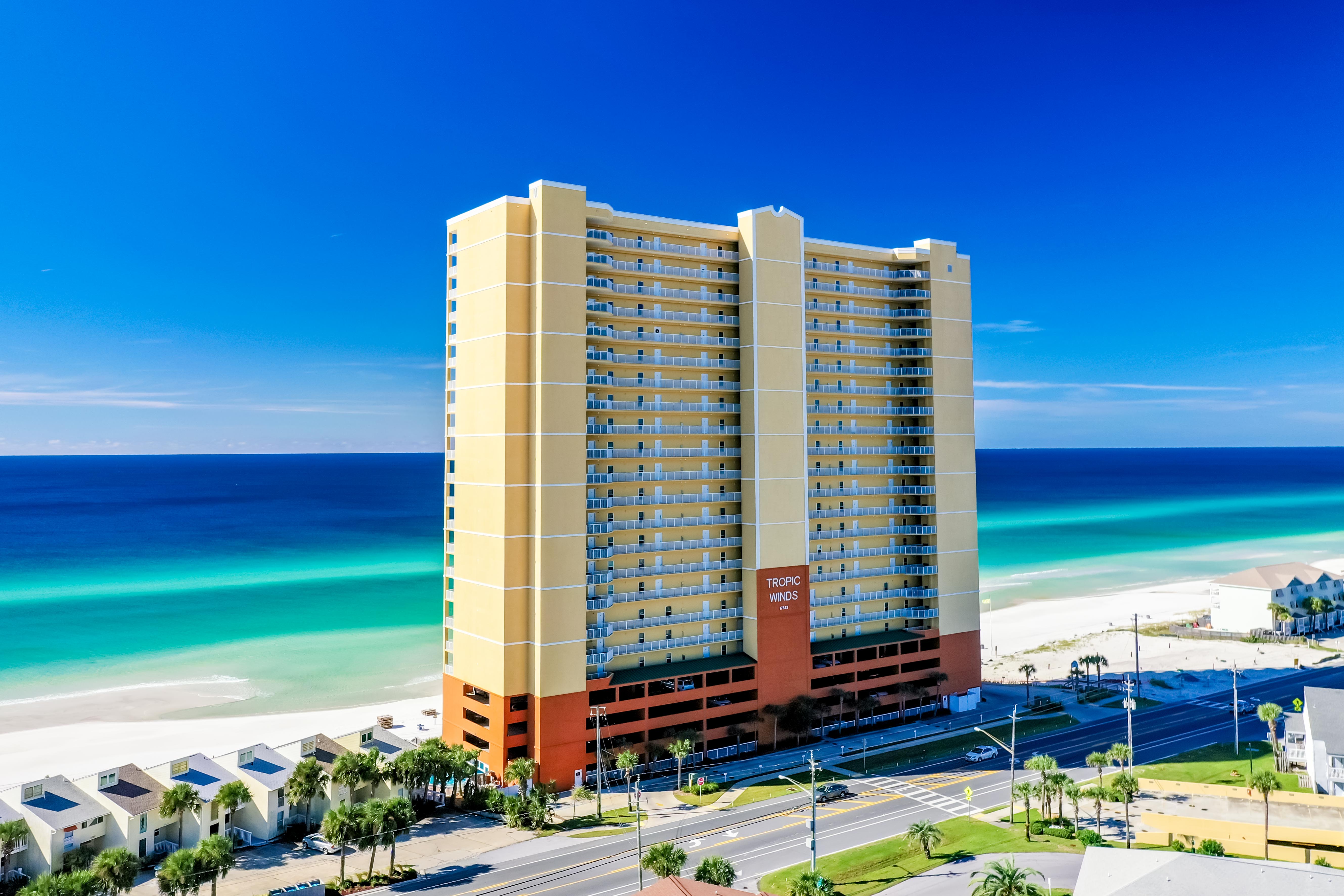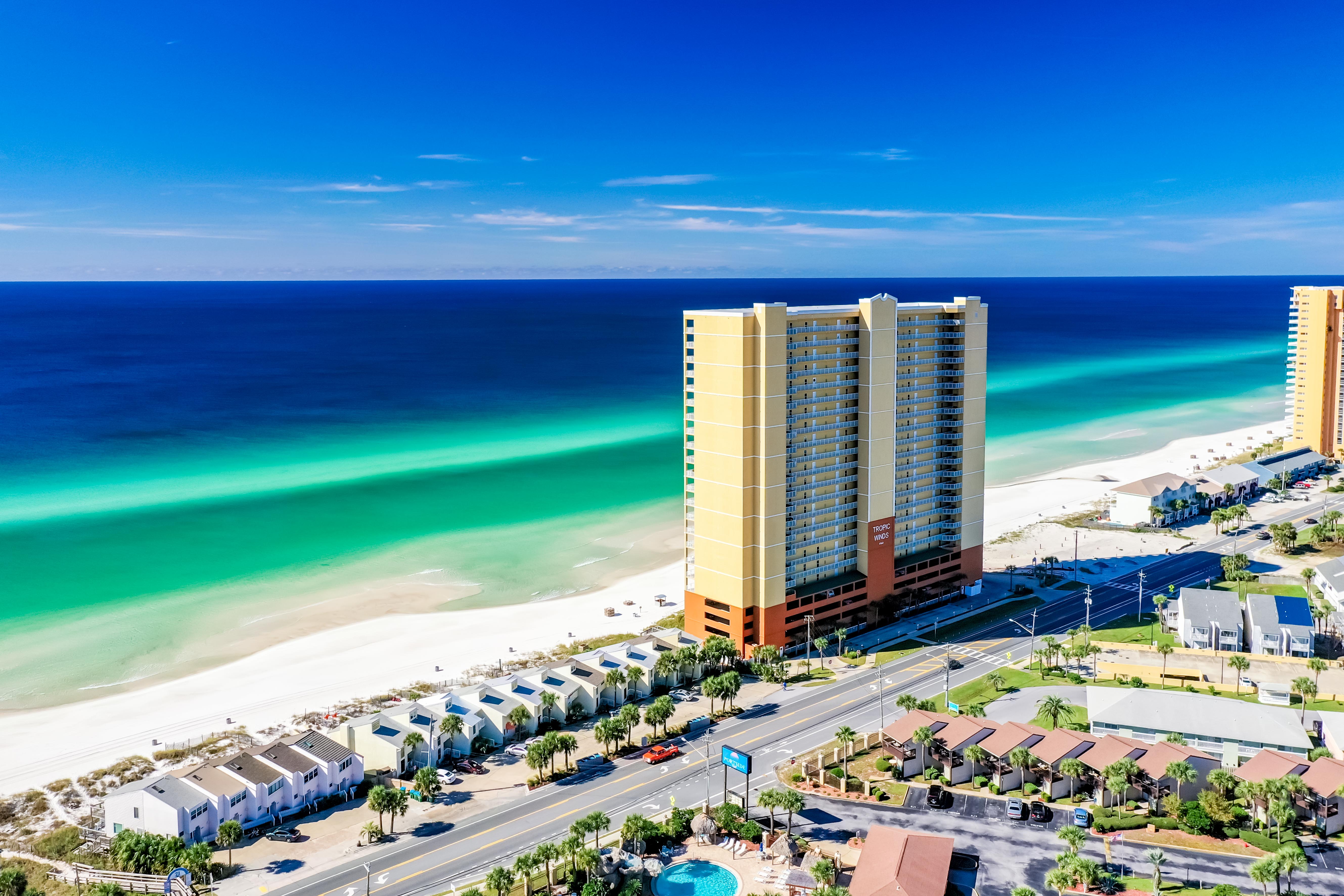 | | |
| --- | --- |
| | 18 Reviews |
| Sleeps | 6 |
| Bedrooms | 2 |
| Baths/Half Baths | 2/0 |
| Property type | Condominium |